ARTIFICIAL INTELLIGENCE AND TRAVEL INDUSTRY AUTOMATION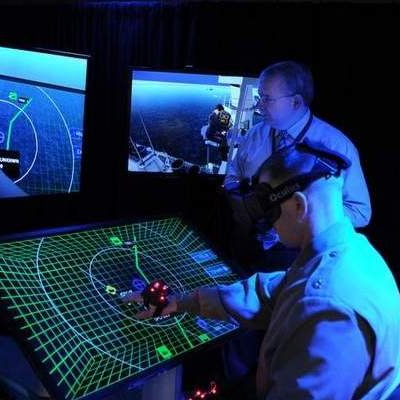 They were dead set on changing the way you book your travel. In the building next to me on the Microsoft campus in 1996, there was a team that was absolutely convinced they would radically alter the travel industry by allowing customers to directly access a huge database of flights via the web. It turns out they were right, and within a few years, Rich Barton, who led the team, convinced Steve Ballmer to spin the project called "Expedia" out of Microsoft.
Expedia and its competitors did go on to change the world of travel. Their user-friendly interfaces to databases, once reserved for professionals, gave us a self-serve option for booking flights, hotels, and car rentals. In the process, they seriously shook up the travel industry, knocking out a large portion of the travel agent profession.
In the United States, there are currently around 13,000 travel retail locations, down from a peak of 34,000 in the mid-1990s when Internet travel websites were just getting started. The real toll, though, is most visible when you look at Department of Labor statistics on actual employment in the travel agent sector. There are now less than half the number of travel agent jobs than there were just two decades ago.
Automation is never a simple story. What creates traumatic economic displacement for some, often brings convenience and lower prices for others – and sure enough, the cost of air travel has dropped significantly over this same period. Of the top twenty markets, Las Vegas and Phoenix are the only two cities were prices have actually increased. For the remaining eighteen, prices have all fallen. On average, airfares in these top twenty markets last year were 30% less than they were twenty years earlier.
Airline deregulation undoubtedly played a critical role in these airfare decreases, but there also seems little doubt that the easy comparison shopping that services like Expedia has enabled is also an important factor.
Technology giveth and technology taketh away. Those travel agencies that survived had to move up market, away from purely transactional ticket-booking to more consultative services, where domain expertise and the ability to provide useful advice really mattered. I actually used a firm like this earlier this year on a family trip to China and it was quite valuable.
But now, even these firms may soon be at risk, thanks to new computing technologies that will gradually take over some of the domain expertise in travel.
The first wave of automation to hit the travel agency market was transactional – the result of giving end users direct access to a reservations database. This next wave of automation builds on the first wave, but is knowledge-based and relies on a new layer of artificial intelligence.
This next wave of automation will replace travel agents with "personal travel concierges," able to sift through mountains of information to give you tailored advice on how to plan your trip. That, at least, is the plan of the startup called WayBlazer.
The most interesting thing about WayBlazer is that it has the Jeopardy-winning IBM Watson under its hood. WayBlazer's not yet on the market: its first prototype application will be for the Austin Convention & Visitors Bureau, but you can get a taste for what the user interface might look like on its Formula 1 racing app.
One thing worth noting about IBM is that it is rolling out Watson services as a business-to-business offering, targeting vertical industries through partnerships in retail, several healthcare applications, talent management, and now travel. The only way that you will get to experience IBM Watson artificial intelligence is through an IBM partner. Even WayBlazer, a Watson partner itself, will only be available through partners, rather than its own consumer-facing website. This is what you might call a 'vertical' strategy for the artificial intelligence market.
Contrast that with what companies like Google, Facebook, Twitter, Yahoo and LinkedIn are likely up to, which is more of a 'horizontal' strategy for artificial intelligence. They won't deep-dive into specific vertical markets, but instead choose broader, more utility-like approaches for processing the broad range of topics their end users are likely to need. Your interaction with the artificial intelligence may feel a bit different across these services, but this horizontal approach will be part of the way you make sense of the world. It will become an increasingly central part of your relationships with these companies and the value you derive from their services.
So, when it comes to using artificial intelligence to help you plan your vacation in 2018, will you use a general purpose artificial intelligence with Google or Facebook, or will you work through some entity like an airline or local tourism bureau, using an industry-specific artificial intelligence like WayBlazer and its Watson engine?
In the short-run, it's very possible that a vertical approach like WayBlazer might produce superior results. My bet, though, is that competitive advantage in the artificial intelligence market will depend on having a high volume of user interactions. Today's machine learning approaches to artificial intelligence learn and improve by interacting and getting feedback from people, and that means the technologies with greater scale in user interactions are more likely to learn faster. That's why, in the longer-run I'm betting that Google, Facebook and the horizontal players will eventually have the edge over IBM.