Why Investors Care About Your Business's Mission Statement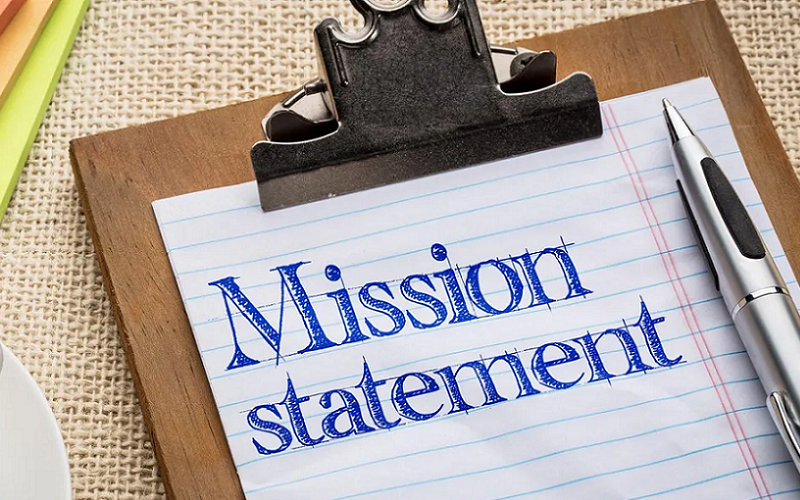 In the bustling world of startups and established businesses, there's one guiding light that often gets overshadowed by profitability charts and growth metrics: the mission statement. At a glance, it might seem like just another paragraph in a company's profile, but for astute investors, it holds powerful insights. Your business's mission statement isn't just a declaration of intent; it's a beacon that projects your company's direction, values, and commitment to both stakeholders and the larger community. So, why does this seemingly simple statement command such significant attention from those ready to invest their capital?
The Role of the Mission Statement in Business
When embarking on a journey, the first thing one usually determines is the destination. Similarly, in the realm of business, a mission statement serves as a compass, pointing the way forward. It provides an essential framework that shapes a company's trajectory and decisions. But what exactly does this entail?
Setting a Direction for the Business
A well-crafted mission statement is like a lighthouse for a ship navigating through turbulent waters. It gives a company direction, ensuring that all efforts are channeled towards a unified goal. Without this guiding beacon, a business can easily lose its way, drifting aimlessly or following the currents of short-lived trends. However, with a clear mission in place, a company can confidently navigate through challenges, knowing its ultimate purpose and destination.
Providing a Foundation for Strategic Decisions
Strategic decisions drive the success of any business. From product development to market expansion, these pivotal choices need a sound basis. The mission statement offers this grounding. Every time a company is faced with a significant decision, referring to the mission ensures that the choice aligns with the business's core intent and principles. In essence, it acts as a litmus test, evaluating options against the backdrop of the company's foundational goals.
Enhancing Organizational Culture and Identity
Beyond just strategy and direction, a mission statement plays a crucial role in sculpting the company's very identity. It embodies the values, beliefs, and principles that a company stands for, shaping its organizational culture. Employees, when aligned with a mission they believe in, demonstrate heightened engagement and commitment. They don't just work for a paycheck; they work towards a larger purpose. This sense of purpose fosters a cohesive work environment where individuals collectively work towards common goals, strengthening the company's identity and, by extension, its brand in the market [1].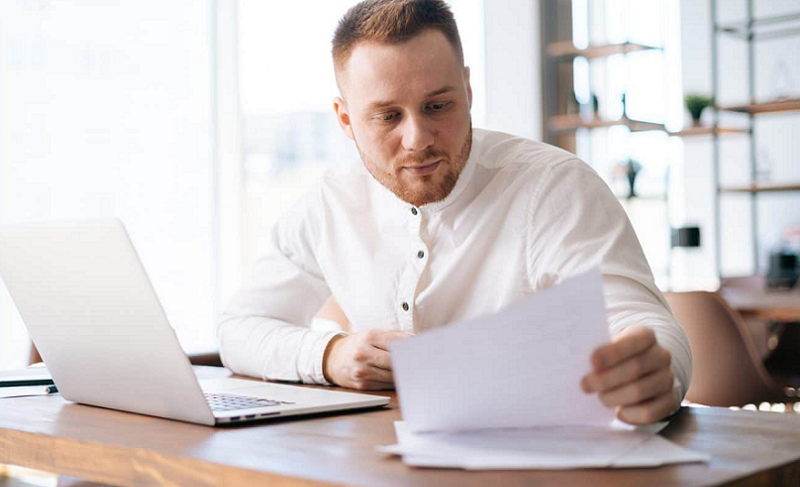 Why Investors Care About the Mission Statement
When investors consider putting their money into a business, they're looking beyond mere financial returns. They're investing in a vision, a promise, and a direction. They evaluate how a company plans to traverse the complex terrain of the market and where it sees itself in the future. And this is where the mission statement becomes an invaluable lens. It offers investors insights that numbers and data alone cannot. Let's explore the intricate reasons why investors hold the mission statement in such high regard.
Trust and Confidence Building
For investors, trust is a cornerstone. They need assurance that their investments are placed in capable hands that steer towards a clear and meaningful direction. A mission statement serves as a testament to this.
Reliability of the Business's Direction
A robust mission statement reflects clarity of purpose and foresight. When investors see a business that knows where it's headed, it instills confidence in the business's ability to stay on course. A company with a clearly defined mission is perceived as one that's less likely to be swayed by fleeting market trends, making it a more reliable investment.
Alignment with Investor's Values
Increasingly, investors are not just looking for financial returns; they are also seeking alignments with their values. Whether it's a commitment to sustainability, community development, or innovation, a mission statement communicates the core principles a business upholds. When these resonate with an investor's values, there's a deeper connection, fostering trust and a sense of shared purpose [2].
Predictability of Future Performance
An articulated mission offers a glimpse into a company's future. While no tool can predict the future with complete accuracy, a mission statement can provide cues about a company's long-term plans and stability.
Consistency in Business Operations
A mission that clearly outlines a business's core objectives indicates consistency in operations. Investors value this because it means the company is less likely to take unpredictable detours. Such operational consistency often translates into stable and predictable financial performances, a key consideration for investment decisions.
Understanding Market Position and Competitive Advantage
The mission statement often highlights a company's unique selling points or its distinct role in the market. This gives investors insights into its competitive advantage and how it aims to differentiate itself from competitors. A clear market position, conveyed through the mission, is indicative of a business that knows its strengths and plays to them, a trait attractive to investors.
Evaluation of Business Longevity and Sustainability
In today's dynamic business environment, short-term gains are often overshadowed by long-term sustainability. Investors are keen on understanding not just how a business will perform in the coming quarters, but how it plans to thrive in the coming decades.
Commitment to Social Responsibility
A mission statement that underscores social responsibility, whether environmental stewardship or community development, indicates a forward-thinking business. Such companies are viewed as more resilient to reputational risks and better equipped for future market challenges that demand sustainable operations [3].
Ability to Adapt to Changing Market Conditions
While staying true to core values, a mission statement should also reflect adaptability. Investors appreciate companies that, while rooted in their mission, show agility in adapting to evolving market demands. This balance between consistency and adaptability hints at a company's longevity, making it a more appealing investment proposition.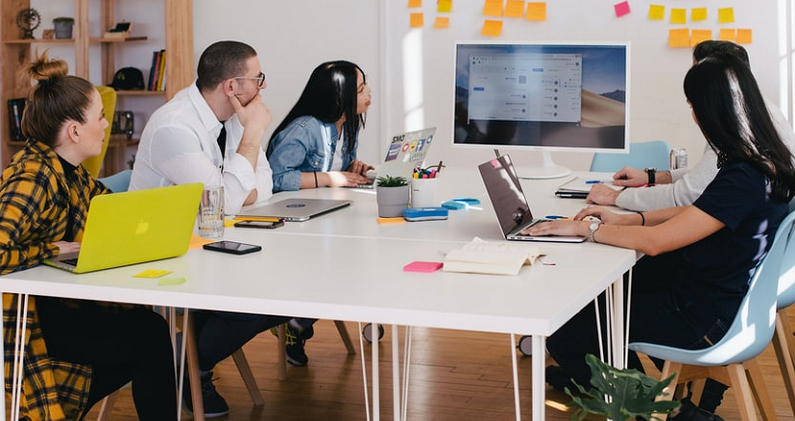 Components of an Effective Mission Statement
Every company, whether a fledgling startup or an established giant, understands the significance of having a mission statement. Yet, not all mission statements resonate equally with stakeholders or investors. Crafting a mission statement is both an art and a science. The essence lies in ensuring it's not just a blend of lofty ideals but carries tangible, discernible components that make it stand out.
Clarity and Specificity
In the world of business, ambiguity is often an adversary. A mission statement should be a beacon of clarity.
Avoid Jargon and Complex Terminologies
Using clear, simple language ensures that the mission is understandable to a broad audience. Investors, employees, customers, and other stakeholders should not have to decipher the statement's meaning.
Be Specific About the Company's Purpose
While it's essential to inspire, a mission should also be grounded in specifics. It should address questions like: What does the company seek to achieve? Who are its primary stakeholders? What values drive its actions?
Alignment with Core Business Activities
A mission statement that doesn't align with what the company actually does is nothing more than hollow words.
Reflect the Core Business Offerings
While it might sound basic, the mission should closely mirror what the company does on a day-to-day basis. It should encompass the products, services, or solutions that the company offers [4].
Reinforce the Business Model
The mission should subtly hint at how the company creates value, whether it's through innovation, customer service, or any other unique business model component.
Inspiration and Motivation for Stakeholders
A mission should stir emotions. It should inspire and motivate not just the employees but every stakeholder, including investors.
Convey Passion and Commitment
Using words that evoke emotions and passion can turn the mission from a passive statement to an active call to action. It should make stakeholders excited about the company's journey ahead.
Highlight Larger Goals Beyond Profits
While profitability is crucial, the mission should also emphasize the company's role in the broader community, society, or environment. This broader perspective often serves as a strong motivational tool [5].
Differentiation from Competitors
In the crowded market space, differentiation is key. A mission statement should not only reflect the company's essence but also how it stands out.
Highlight Unique Selling Points (USPs)
The mission should give hints about what makes the company special. Is it the innovative approach? A commitment to sustainability? Or perhaps unmatched quality?
Reflect the Brand's Voice and Tone
Every brand has a unique voice, whether it's formal, casual, playful, or serious. The mission statement should be in harmony with this voice, giving it an authentic feel that resonates with the brand's identity.
References

[1] Mission Statement Explained: How It Works and Examples
[2] Mission Statements: How Effectively Used Intangible Assets Create Corporate Value
[3] The Investor Revolution: Shareholders are getting serious about sustainability
[4] The meaning of mission statements
[5] Why Your Company Needs a Mission Statement