Understanding the Market Gap: A Key to Identifying Business Opportunities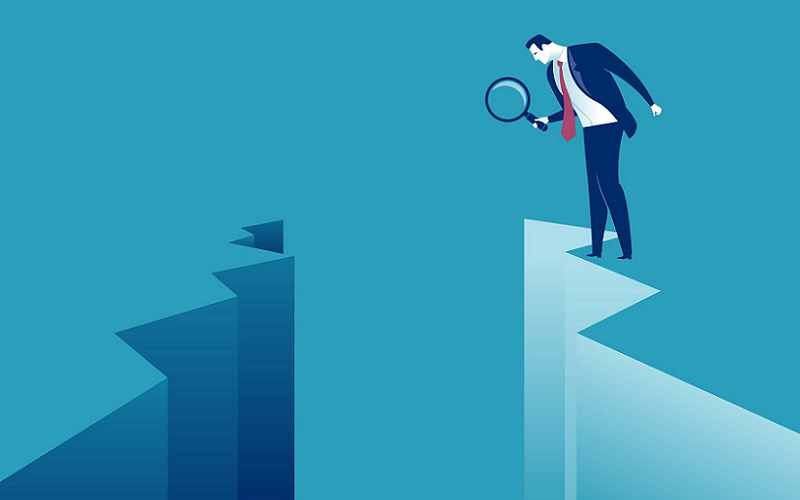 In the dynamic world of business, staying ahead often means pinpointing where the opportunities lie. Enter the concept of the 'Market Gap' – an often overlooked but powerful tool in the arsenal of entrepreneurs and businesses alike. This gap, existing between what consumers demand and what the market currently supplies, holds the secret to untapped potential and unmet needs. Whether you're a budding entrepreneur or an established business owner looking for the next venture, understanding market gaps can be your guiding compass.
Historical Context of the Market Gap
Every successful entrepreneur knows the importance of learning from the past. History is rich with tales of businesses that soared because they identified and addressed market gaps. Here we look at a few iconic examples that highlight how tapping into these gaps can lead to monumental success. Through these stories, we'll glean insights and lessons that remain relevant to this day.
Famous Companies That Identified and Exploited Market Gaps
Apple
In the early 2000s, consumers were using separate devices for listening to music, making phone calls, and accessing the internet. Apple recognized the inconvenience this posed and filled the market gap with the iPhone, a singular device that combined all these functionalities. The success of the iPhone has since transformed the mobile industry and set a benchmark in technological innovation.
Airbnb
Before its inception, travelers either had to shell out for often pricey hotels or settle for budget accommodations that might not provide a comfortable or authentic experience. Airbnb saw the market gap for affordable, unique, and localized stay experiences. Their platform connected homeowners with spare rooms or properties with travelers, creating a revolutionary and more personalized travel experience.
Netflix
The frustration of late fees from DVD rentals and the inconvenience of visiting physical stores were significant pain points for movie enthusiasts. Netflix saw this market gap and initially started as a mail-order DVD service without late fees. As technology evolved, they quickly transitioned to online streaming, providing users with a vast array of movies and shows accessible with a click.
Lessons Learned from These Success Stories
Consumer-Centric Approach
All these companies prioritized understanding their consumers' needs, pain points, and desires. By aligning their offerings with what consumers truly wanted, they were able to dominate their respective markets.
Flexibility and Adaptability
Recognizing a market gap is just the first step. As seen with Netflix, it's essential to adapt and evolve as market needs shift and new technologies emerge [1].
Value Proposition
Each of these companies offered something unique. Whether it was the iPhone's multi-functionality, Airbnb's authentic local experiences, or Netflix's convenience, they each had a distinct value proposition that set them apart from competitors.
Continuous Innovation
These companies didn't rest on their initial successes. They continuously innovated, ensuring they stayed relevant and ahead of potential market shifts.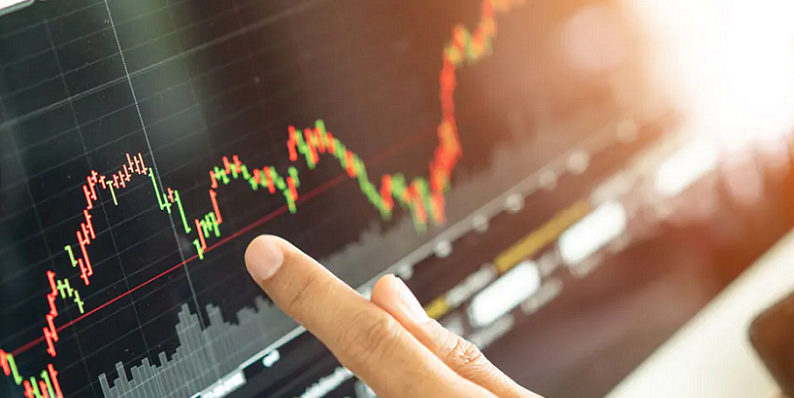 Fundamentals of the Market Gap
Before delving deep into the intricacies of market gaps, it's pivotal to understand the foundational concepts that define them. A market gap is more than just a space between demand and supply — it's a reflection of unaddressed needs, unmet demands, and often, untapped potential. By grasping these fundamentals, businesses can gain clarity on how to approach and capitalize on these gaps effectively.
Difference between Market Demand and Supply
Market Demand
This refers to the quantity of a product or service that consumers are willing and able to buy at a given price over a specified period. It's shaped by factors such as consumer preferences, income levels, and market trends. A surge in demand can often indicate a newfound need or a shift in consumer behavior.
Market Supply
On the flip side, market supply pertains to the amount of a product or service that producers are willing and able to offer at a specific price. Factors like production costs, technological advancements, and competitive dynamics influence supply.
The Gap
When there's a mismatch between demand and supply, a market gap emerges. This could be due to an oversupply (where products or services surpass the demand) or an undersupply (where the demand overshadows available offerings). Both scenarios present unique challenges and opportunities for businesses [2].
How Gaps Indicate Untapped Potential
While gaps can sometimes be seen as problematic, they often signal untapped potential.
Emerging Trends
New societal, technological, or cultural trends can create fresh needs that existing products don't meet. These gaps can be avenues for innovative solutions.
Geographical Variations
A product might be popular in one region but unavailable in another. Such geographical gaps can be filled by introducing the product to new locations.
Demographic Needs
As demographics shift—be it age, ethnicity, or other factors—different needs arise. Catering to these specific requirements can lead to niche, yet profitable ventures.
Relationship between Market Gaps and Consumer Needs
Listening to the Audience
Gaps often form because businesses fail to listen to or understand their target audience. An unmet need can sometimes be a silent cry from consumers for better solutions.
Beyond the Surface
It's essential to recognize that consumer needs aren't always explicitly stated. Businesses must dig deep, utilizing various research methods to uncover hidden desires and requirements.
Building Loyalty
By addressing these gaps and catering to actual consumer needs, businesses can foster loyalty. Customers tend to stick with brands that understand and cater to their evolving needs.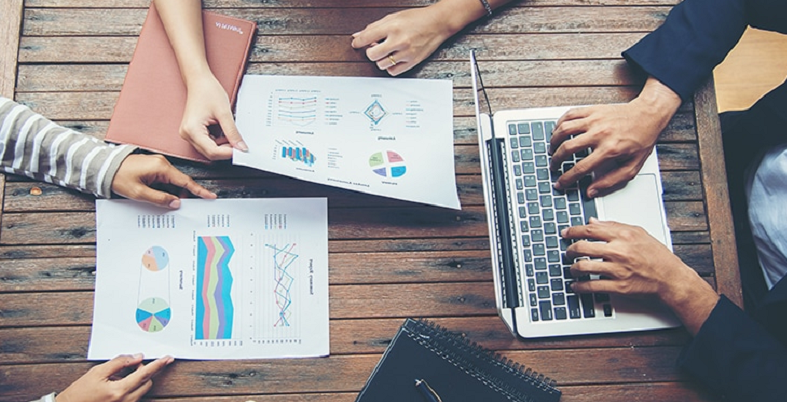 Methods to Identify Market Gaps
In the business world, the adage "knowledge is power" rings especially true. But where does one gather this invaluable knowledge about market gaps? As with any treasure hunt, having the right tools and methods to discover these gaps is paramount.
Primary Market Research
Primary research is akin to getting insights straight from the horse's mouth. By directly collecting data from potential customers and stakeholders, businesses can glean firsthand knowledge about market needs.
Surveys and Questionnaires
Purpose: Gather quantitative data on consumer preferences, needs, and behaviors.
Method: Use online platforms like SurveyMonkey or Google Forms to distribute questionnaires, ensuring a mix of open-ended and multiple-choice questions for comprehensive insights [3].
Focus Groups
Purpose: Acquire qualitative insights and deeper understanding of consumer sentiments.
Method: Assemble a diverse group of potential customers to discuss specific topics, products, or services. Ensure a skilled moderator is present to steer the conversation productively.
One-on-One Interviews
Purpose: Dive deep into individual consumer experiences and perceptions.
Method: Conduct face-to-face or virtual meetings with potential or existing customers. Use open-ended questions to encourage detailed responses and narratives.
Secondary Market Research
While primary research offers fresh insights, secondary research delves into already available data. It provides a broader overview of the industry, competition, and prevailing market trends.
Industry Reports
Purpose: Understand industry-wide trends, challenges, and forecasts.
Method: Access reports from reputed research firms like Gartner, Forrester, and Statista. These reports often offer in-depth analyses and predictions, helping businesses anticipate future market gaps.
Competitor Analysis
Purpose: Gauge what competitors are offering and identify potential areas of differentiation.
Method: Study competitors' product portfolios, marketing strategies, customer reviews, and any evident strengths or weaknesses. Tools like SWOT analysis can be particularly beneficial here.
Academic and Trade Publications
Purpose: Stay updated with the latest research, theories, and discussions in the industry.
Method: Regularly review journals, magazines, and publications related to the industry. These can offer fresh perspectives and highlight emerging trends or issues.
Digital Analytics and Tools
The digital age has ushered in a plethora of tools that make identifying market gaps easier and more precise.
Google Trends and Keyword Analysis
Purpose: Recognize what consumers are searching for online and pinpoint rising trends.
Method: Use platforms like Google Trends to see search term popularity over time. Tools like SEMrush or Ahrefs can further help in keyword analysis, showing what potential customers are looking for.
Social Media Listening
Purpose: Monitor consumer sentiments, discussions, and feedback across social platforms.
Method: Utilize tools like Brandwatch or Mention to track brand mentions, hashtags, or industry-related conversations. These insights can highlight consumer needs and potential areas of improvement [4].
E-commerce Platforms and Product Review Analysis
Purpose: Understand what consumers love or dislike about existing products in the market.
Method: Browse e-commerce platforms like Amazon or eBay and study product reviews. Analyzing feedback can shed light on what's missing in the market or how existing products can be improved.
Evaluating the Potential of a Market Gap
Unearthing a market gap is only the beginning. Before diving headfirst into these newfound opportunities, it's imperative to evaluate their potential. A gap might appear enticing, but does it promise longevity, feasibility, and a significant return on investment?
Assessing the Size of the Opportunity
Spotting a gap is one thing, but understanding its scale and potential impact is another. Here's how to measure the magnitude:
Market Size Estimation
Purpose: Determine the number of potential customers and the potential revenue.
Method: Use data from industry reports, census data, and surveys. For instance, if there's a gap in a particular product for millennials, how many millennials are there in the target region? What's their spending power?
Growth Rate Analysis
Purpose: Forecast the future size of the market.
Method: Study historical growth rates of similar products or services and consider factors like technological advancements and demographic shifts.
Understanding the Target Audience
To fully harness a market gap, one must intimately understand the audience that exists within it.
Demographic and Psychographic Profiling
Purpose: Know the age, gender, interests, and behaviors of the potential customers.
Method: Use surveys, interviews, and tools like Google Analytics or social media insights.
Buyer Persona Creation
Purpose: Create a detailed representation of the ideal customer.
Method: Combine all collected data to craft comprehensive buyer personas, detailing their needs, challenges, motivations, and buying behaviors.
Analyzing the Feasibility and Risks
Not all market gaps are feasible to pursue. It's essential to weigh the benefits against potential pitfalls.
Cost-Benefit Analysis
Purpose: Compare the potential benefits of addressing the gap against the costs involved.
Method: Estimate potential revenues, then subtract estimated costs, including research, production, marketing, and distribution.
SWOT Analysis
Purpose: Understand the strengths, weaknesses, opportunities, and threats of entering the gap.
Method: List down internal (strengths and weaknesses) and external (opportunities and threats) factors. This holistic view will give clarity on potential challenges and advantages [5].
Estimating Investment and Potential Return
Understanding the financial aspects is crucial.
Investment Forecast
Purpose: Ascertain the amount of capital required to address the gap effectively.
Method: Consider all costs, from product development to marketing. Also, account for unforeseen expenses that might crop up.
Return on Investment (ROI) Calculation
Purpose: Determine the potential profitability of addressing the gap.
Method: Use the formula: ROI = (Net Profit / Cost of the Investment) x 100. A positive ROI indicates a worthy venture, but always compare it to industry standards for a clearer picture.
Strategies to Fill the Market Gap
Once a market gap is identified and its potential thoroughly evaluated, the subsequent step is devising a plan of action. Crafting strategic initiatives to fill these gaps not only requires innovation but also meticulous planning and execution.
Product Development and Innovation
In many instances, the most direct response to a market gap is introducing a new product or refining an existing one.
Iterative Prototyping
Purpose: Develop and refine products based on continuous feedback.
Method: Begin with a basic version of the product (a prototype). Gather user feedback, make necessary adjustments, and then refine. Repeat the process until the product adequately fills the gap.
Leveraging Technology
Purpose: Use technological advancements to enhance products or create innovative solutions.
Method: Incorporate cutting-edge technologies, be it AI, IoT, or blockchain, depending on the nature of the market gap and the product.
Collaborations and Partnerships
Sometimes, joining forces with others can be the quickest and most efficient way to address a market gap.
Strategic Alliances
Purpose: Combine resources and expertise with another company to address the gap.
Method: Identify companies that offer complementary skills or resources and forge partnerships to jointly tackle the market opportunity.
Acquisitions and Mergers
Purpose: Instantly acquire resources, technology, or market share to fill the gap.
Method: Rather than building from scratch, consider acquiring or merging with a company that already has a foothold in the desired space.
Diversification and Expansion
Tapping into uncharted territories or diversifying offerings can also be a pathway to fill market gaps.
Geographical Expansion
Purpose: Address the gap in regions where a product or service isn't yet available.
Method: Research and identify regions with unmet needs. Ensure the product or service aligns with local preferences and regulatory standards before entering.
Product Line Diversification
Purpose: Broaden the product portfolio to cater to a wider audience or a set of needs.
Method: Extend product lines based on identified market needs, ensuring each addition aligns with the brand's values and capabilities.
Tailored Marketing and Communication
Ensuring the target audience is aware of your solution is crucial. Tailoring your message can make all the difference.
Targeted Marketing Campaigns
Purpose: Reach the specific audience segment that the market gap pertains to.
Method: Use data analytics to pinpoint the right audience. Then, design campaigns that speak directly to their needs, preferences, and pain points.
Educational Content and Workshops
Purpose: Educate potential customers about the gap and how your solution addresses it.
Method: Host webinars, workshops, or create content that elucidates the problem and positions your product or service as the ideal solution.
References

[1] Gap In The Market – How To Exploit Opportunities?
[2] Entrepreneurial business strategy: how do you spot a gap in the market?
[3] How Entrepreneurs Can Better Identify Market Gaps
[4] How to Identify Business & Market Opportunities
[5] A Whole New World: Welcome To The Gap Market Of Today