The Intersection of Passion and Opportunity: A Guide to Business Idea Generation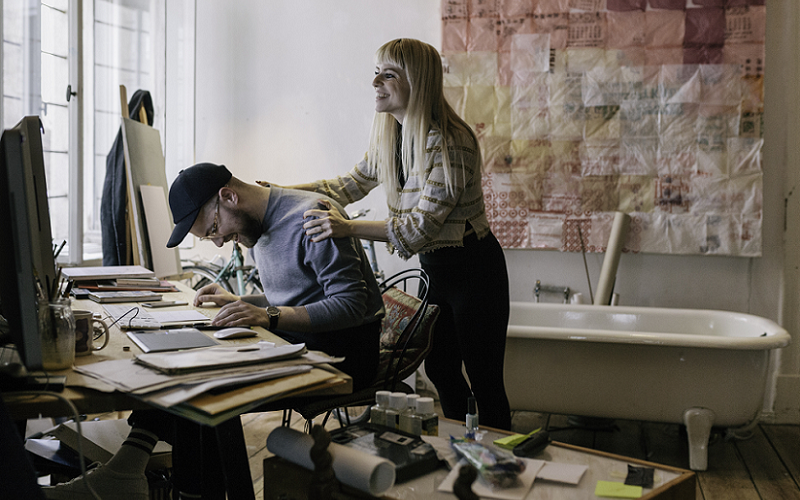 In the entrepreneurial world, two driving forces often emerge: one's personal passion and the potential for opportunity in the market. But how often do these forces align, and when they do, what magic can they create? For budding entrepreneurs, the dream is often to turn something they love into a profitable venture. However, the most successful businesses aren't just born from passion alone — they also capitalize on genuine market needs.
Understanding Passion
When we speak of "passion" in the context of business, it's not just a fleeting enthusiasm or a temporary infatuation with an idea. It's a deep-rooted connection to a purpose or craft, a relentless drive that fuels determination and commitment. Understanding and harnessing this passion is a crucial step for any aspiring entrepreneur, as it often forms the bedrock of long-lasting businesses.
Discovering Personal Interests
Before we can translate passion into a viable business idea, it's essential to identify and understand our personal interests. What makes us tick? What activities or topics light up our eyes and fill our conversations?
Self-Assessment Tools
Several tools and questionnaires are designed to help individuals uncover their core interests and strengths. Instruments such as the Myers-Briggs Type Indicator (MBTI) or the Strong Interest Inventory can offer insights into areas where one's passions might lie. While not business-specific, these tools provide a foundational understanding of one's inclinations.
Personal Experiences and Reflections
Sometimes, our life experiences hold clues to our passions. Reflecting on past roles, projects, or even hobbies that brought immense satisfaction can reveal patterns. Journaling or discussing with mentors can also help in articulating these experiences and extracting meaningful insights from them.
Translating Passion into a Business Idea
Once you've identified your passions, the challenge lies in molding them into a tangible business idea. Not all passions are marketable, but with the right perspective, many can be.
Determining Marketable Skills and Interests
Start by evaluating how your passion intersects with skills that are in demand. For instance, if you're passionate about art and have a knack for teaching, conducting art workshops or classes might be a viable business. Similarly, a passion for sustainable living might translate into a consulting business helping companies reduce their carbon footprint [1].
Evaluating Long-Term Commitment
Passion can ignite the initial spark, but for a business to thrive, it needs consistent fuel. It's crucial to introspect whether the interest can sustain over time. Will you still be as enthusiastic about the idea after dealing with the routine challenges of running a business? Consider potential roadblocks and assess your resilience in facing them while staying aligned with your passion.
Recognizing Opportunity
While passion is the inner fire that drives entrepreneurs, opportunity is the external landscape that either fuels or dampens that flame. Recognizing opportunities is about understanding the marketplace, analyzing gaps, and foreseeing trends that can be harnessed to create successful ventures. Marrying your passion with a genuine market need ensures not only personal fulfillment but also business viability.
Market Research
Delving into market research is the first step to identifying where opportunities lie. By understanding market dynamics, we can locate gaps and areas of potential growth that align with our passions.
Identifying Market Gaps
Market gaps are unmet needs or problems faced by consumers that current solutions aren't addressing effectively. These gaps can be found through surveys, focus groups, or simply by being an observant consumer. For instance, if you're passionate about health and fitness and realize there's a lack of vegan protein bars in your locale, there lies a potential opportunity.
Studying Consumer Needs and Trends
Consumer preferences evolve over time, influenced by societal, technological, and environmental factors. By staying updated with these shifts, one can preemptively position their business to cater to emerging demands. Tools like Google Trends, market reports, and industry publications can be invaluable in this endeavor.
Analyzing Competitive Landscape
Once we've identified a potential market opportunity, it's essential to assess the existing competition. Understanding who your competitors are and what they offer can help fine-tune your business proposition [2].
SWOT Analysis
This stands for Strengths, Weaknesses, Opportunities, and Threats. Conducting a SWOT analysis for potential competitors can shed light on where you might have an edge and areas you need to fortify. For instance, if you're venturing into the vegan protein bar business, a competitor might have excellent marketing (strength) but might be priced very high (weakness), presenting an opportunity for a more affordable product.
Identifying Unique Selling Points (USPs)
Your USP is what sets you apart from competitors. It could be anything from a novel feature, better pricing, superior quality, or a unique marketing approach. By understanding competitors' offerings, you can craft a USP that resonates with your target audience.
Considering Economic and Societal Trends
Beyond immediate market needs and competition, broader societal and economic trends can influence business opportunities.
Emergent Industries and Niches
Economic shifts often lead to the emergence of new industries. For instance, the rise of the gig economy opened opportunities for platforms like Uber and Airbnb. By keeping an ear to the ground and staying informed about global shifts, entrepreneurs can position themselves at the forefront of new industries.
Understanding Demographic Shifts
Population dynamics, such as aging populations in certain countries or increasing youth segments in others, can create market demands. Catering to these demographics, be it through products, services, or experiences, can be a rich source of opportunity.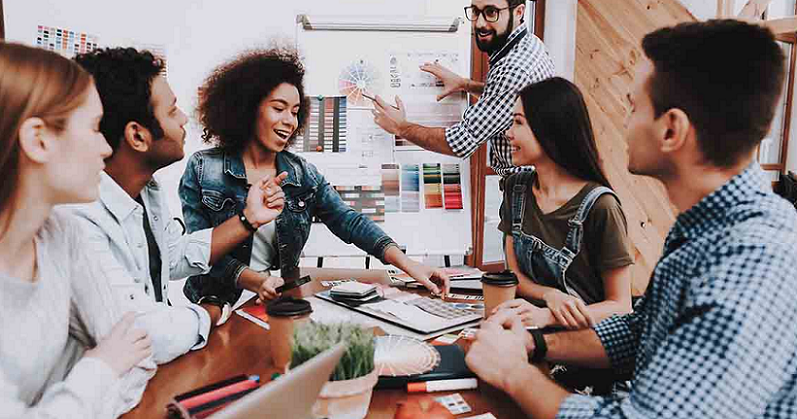 The Symbiosis of Passion and Opportunity
At the heart of every great business venture lies a harmonious union of personal passion and market opportunity. This symbiosis can be likened to the gears of a well-oiled machine—each component essential, working in tandem to propel the entity forward. By understanding the intricate dance between these two elements, entrepreneurs can better navigate the business landscape, optimizing for both fulfillment and success.
Real-World Examples of Successful Alignments
History is replete with tales of entrepreneurs who, fueled by passion and seizing the right market moment, created legacy-defining ventures.
Steve Jobs and Apple
Jobs's passion for design and user experience met a burgeoning need for personal computing, eventually revolutionizing multiple industries from music to phones [3].
Anita Roddick and The Body Shop
Roddick's fervor for natural beauty products and ethical consumerism found a niche in a market dominated by big cosmetic brands, paving the way for the rise of ethically-sourced and eco-friendly beauty products.
Brian Chesky and Airbnb
A personal need for affordable accommodation combined with a recognition of the gig economy's rise resulted in a platform that transformed traditional travel and lodging.
Potential Pitfalls of Ignoring One for the Other
While the marriage of passion and opportunity can be powerful, it's crucial to strike a balance. Leaning too heavily on one side can lead to potential roadblocks.
Risks of Pure Passion-Driven Ventures
Businesses solely driven by passion, without considering market demands, can end up being costly hobbies. A brilliant idea, no matter how personally fulfilling, needs a market to succeed. Without it, even the most enthusiastic ventures can falter under the weight of indifference.
Drawbacks of Solely Opportunity-Driven Businesses
Conversely, jumping on every market opportunity without a grounding passion can lead to burnout and lack of differentiation. Businesses that chase trends without a core guiding principle often find it challenging to maintain momentum once the initial novelty fades.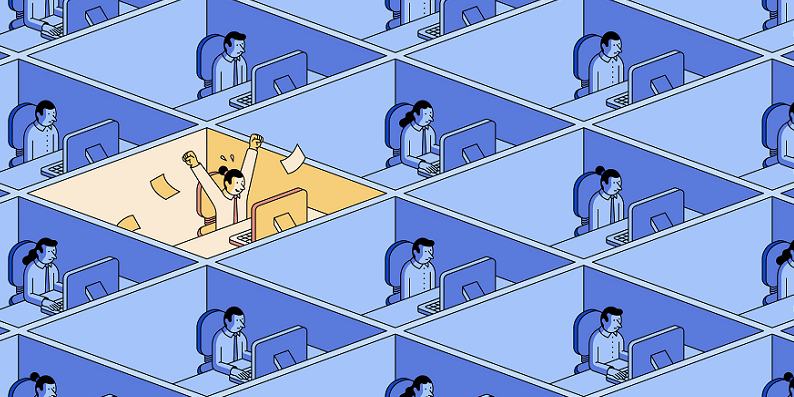 Steps to Idea Generation at the Intersection
The fusion of passion and opportunity is a potent mix, but how do we navigate this intersection to generate tangible business ideas? The journey from inspiration to implementation can be a winding one, but with a systematic approach, entrepreneurs can traverse this path more effectively, ensuring their ventures are both personally fulfilling and market-relevant.
Brainstorming Techniques
Generating ideas is both an art and a science. Various techniques can stimulate creativity, allowing entrepreneurs to explore the breadth and depth of possibilities [4].
Mind Mapping
This visual tool helps entrepreneurs connect related concepts around a central idea. For instance, if you're passionate about sustainable living, a mind map might branch out to eco-friendly products, green consulting, and sustainable agriculture. Each branch can then further diverge into specific business ideas, creating a web of potential opportunities.
Collaborative Sessions
Two heads are often better than one. Organizing brainstorming sessions with peers, mentors, or potential consumers can yield diverse perspectives. These sessions can uncover overlooked opportunities or refine existing ones, ensuring they're more aligned with market needs.
Idea Validation
Once you have a list of potential ideas, it's crucial to test their validity. This could involve surveys, prototype testing, or simply engaging in one-on-one conversations with potential customers. This step helps sift through ideas, retaining those with the most potential.
Seeking Feedback and Insights
Feedback is a valuable currency in the entrepreneurial world. It helps refine, redirect, and reinforce business ideas, ensuring they're robust and relevant.
Leveraging Networks
Your personal and professional networks can be goldmines of insight. Sharing your idea with trusted individuals can offer constructive feedback, identify potential pitfalls, and sometimes even open doors to collaborations or resources [5].
Prototyping and MVPs (Minimum Viable Products)
Before diving headfirst into a full-fledged business, it can be beneficial to create a scaled-down version of your product or service. An MVP allows entrepreneurs to test their concept in the real world, gather feedback, and make iterative improvements without significant initial investments.
Iterative Process of Refinement
Generating business ideas isn't a one-time activity. As market dynamics shift and personal growth occurs, the initial idea often undergoes transformations.
Pivoting Based on Feedback
The feedback collected during the validation phase might indicate the need for a change in direction. This "pivot" could involve tweaking the product, targeting a different audience segment, or even changing the business model.
Continuous Market Evaluation
The marketplace is not static. Regularly assessing market trends, consumer preferences, and competitor activities ensures your business idea remains relevant and potent.
References

[1] How to Generate Business Ideas From Passions
[2] From entrepreneurial passion to business model innovation: The role of entrepreneurial learning and curiosity
[3] 10 Passionate Business Ideas for Your Next Startup
[4] Passion for what? Expanding the domains of entrepreneurial passion
[5] What Business Should I Start? 6 Factors to Help You Decide