Lead the Charge: Essential Leadership Skills for Business Owners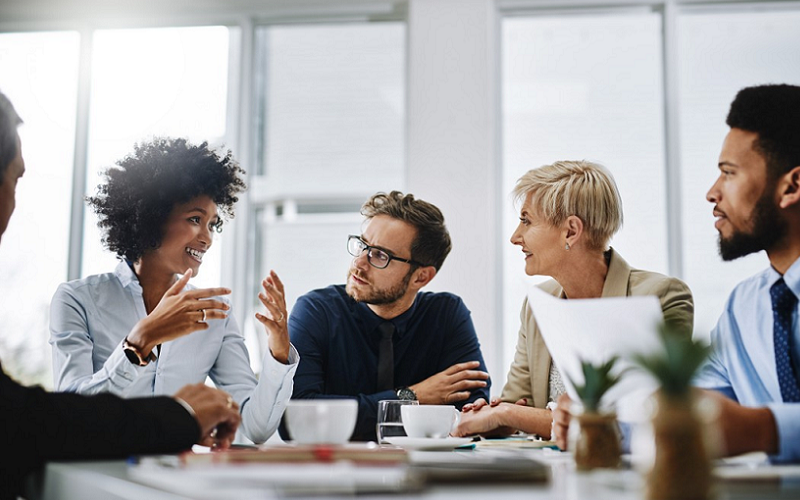 In the fast-paced world of business, leading a company towards success isn't just about having a great product or service. It's about guiding your team with vision, clarity, and courage. Leadership is the cornerstone of every successful business, the force that steers the ship through calm seas and stormy waters alike. As a business owner, you're not just managing day-to-day operations – you're leading the charge. But what does effective leadership truly entail?
Here we go into the heart of leadership for business owners, exploring the essential skills that can turn a good leader into a great one. We'll navigate through the fundamental principles of effective leadership, and uncover key skills including effective communication, emotional intelligence, strategic thinking, decisiveness, and resilience.
The Foundation of Leadership
It's crucial to lay down the foundation of what leadership truly means, particularly in a business context. Understanding these core principles can set the stage for the development of specific leadership skills.
Definition of Leadership in a Business Context
At its core, leadership is about influence. It's about guiding individuals towards achieving common goals and inspiring them to deliver their best. In the context of a business, leadership goes beyond managing tasks or overseeing operations. It entails setting a clear vision, motivating team members, making informed decisions, and cultivating a culture of resilience and continual growth.
Core Principles of Effective Leadership
Understanding the core principles of effective leadership is like having a compass—it guides your actions and decisions, ensuring that they align with your vision and values. Here are some foundational principles that should underpin your approach to leadership:
Vision: Effective leaders know where they want to go and have a clear plan on how to get there. They are able to articulate this vision to their team in a compelling way, rallying their employees around common goals.
Empowerment: Great leaders empower their employees, providing them with the necessary tools, resources, and support to perform their roles effectively. They encourage autonomy and foster an environment where team members feel confident to take initiative.
Integrity: A leader's actions set the tone for the entire organization. Leaders with integrity walk their talk, demonstrating honesty, fairness, and consistency in their actions. This builds trust and respect among team members.
Adaptability: The business landscape is constantly changing. Thus, effective leaders are flexible and able to adapt their strategies as necessary. They are open to learning, embracing change, and leading their team through transitions.
Servant Leadership: At its heart, leadership is about service. Effective leaders put the needs of their team before their own, focusing on the growth and well-being of their employees.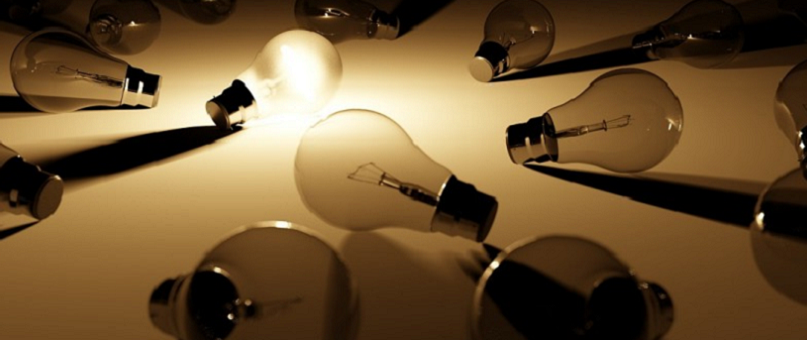 Essential Leadership Skills for Business Owners
With a solid understanding of what leadership entails and its core principles, we can now focus on the specific skills that make a great leader. For business owners, these skills can significantly impact your team's productivity, your business's growth trajectory, and your personal satisfaction as a leader.
Communication
Effective communication sits at the heart of leadership [1].
The Role of Effective Communication in Leadership
Communication is more than conveying information—it's about connecting with others, building relationships, inspiring action, and resolving conflicts. Leaders need to clearly articulate their vision and expectations, and also listen to feedback, concerns, and ideas from their team. Transparent, open, and regular communication fosters a culture of trust and cooperation.
Strategies to Improve Communication Skills
There are several ways to improve your communication skills as a leader. You can practice active listening, which involves fully focusing on the speaker, understanding their message, and responding thoughtfully. Effective leaders also choose their words carefully, maintain eye contact, use body language that reflects openness and respect, and provide regular, constructive feedback. Moreover, they create channels for open dialogue, ensuring every team member feels heard.
Emotional Intelligence
Emotional intelligence is an essential aspect of leadership, often differentiating average leaders from truly effective ones.
Understanding and Applying Emotional Intelligence in Business
Emotional intelligence involves recognizing, understanding, and managing your own emotions and those of others. Leaders with high emotional intelligence can build stronger relationships, manage conflicts more effectively, and create a positive workplace culture. They exhibit empathy, remain calm under pressure, and are able to respond to situations in a balanced, considered manner.
Techniques to Enhance Emotional Intelligence
Developing emotional intelligence involves self-awareness, self-regulation, motivation, empathy, and social skills. Reflect on your emotions and reactions, and seek feedback from others to gain insights. Practice empathy by putting yourself in others' shoes, and work on managing your responses to stressful situations. Further, building strong interpersonal relationships and fostering a culture of respect and understanding can enhance your team's collective emotional intelligence.
Strategic Thinking
Strategic thinking is a pivotal skill for any business owner [2].
Importance of Strategic Thinking for Business Leaders
Strategic thinking involves analyzing your business's current situation, envisioning its future, and planning the necessary steps to achieve that future. Strategic leaders are visionary, innovative, and able to see the big picture. They make decisions that align with their long-term goals while also adapting to changing circumstances.
Steps to Develop Strategic Thinking Skills
To develop strategic thinking skills, start by clearly defining your vision and long-term goals. Regularly analyze your business environment, understanding the market trends, competitive landscape, and internal strengths and weaknesses. Encourage a culture of innovation and open-mindedness, welcoming new ideas and perspectives. Finally, translate your strategic insights into actionable plans, aligning resources, and ensuring everyone understands their role in achieving the vision.
Decisiveness
Decisiveness is a defining trait of effective leadership.
The Role of Decisiveness in Leadership
Leaders are frequently faced with complex decisions that can impact the entire organization. Being decisive means making informed decisions promptly and confidently, taking responsibility for the outcomes. Decisive leaders are able to mitigate risks, seize opportunities, and keep their team focused and productive.
Tactics to Improve Decision-Making Abilities
Improve your decision-making abilities by gathering as much relevant information as possible, considering different perspectives, and weighing the pros and cons. It's also beneficial to trust your instincts, learn from past decisions, and cultivate a positive attitude towards risk-taking. Remember, it's better to make a wrong decision and learn from it than to be paralyzed by indecision.
Resilience
Resilience is a vital quality in today's rapidly changing business landscape.
Why Resilience is Key for Leaders
Resilience refers to the ability to bounce back from adversity or failure, to persist in the face of obstacles, and to keep going when things get tough. Resilient leaders can navigate through uncertainties, lead change effectively, and inspire their team to overcome challenges. This is particularly crucial for small business owners who often have to navigate market volatility and limited resources.
Strategies to Build Resilience
Building resilience involves fostering a positive mindset, embracing change, and developing problem-solving skills. It's also about taking care of your mental and physical health, as well as fostering a supportive, resilient team culture. Regularly reflecting on your experiences, learning from failures, and celebrating successes can further enhance your resilience.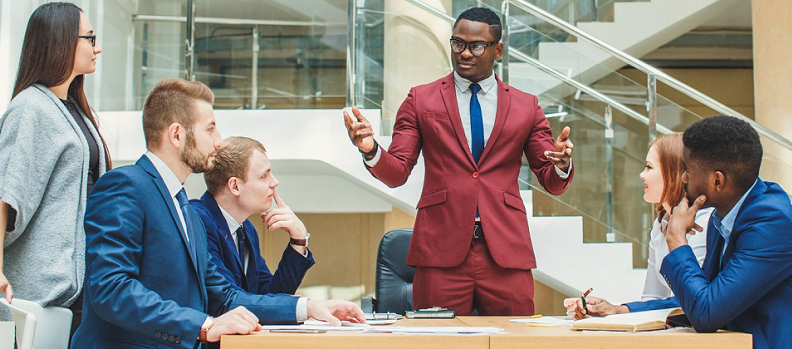 How to Develop These Leadership Skills
Now that we've explored the essential leadership skills business owners should possess, let's turn our attention to how you can develop and enhance these skills. Cultivating leadership abilities is a lifelong journey, requiring commitment, self-reflection, and a willingness to learn and grow.
Continuous Learning and Development
The first step in developing leadership skills is embracing a mindset of continuous learning. No matter how much you know or how successful you become, there's always room for growth and improvement [3].
Educational Opportunities
Consider attending workshops, seminars, and courses focused on leadership. This can be an effective way to gain new insights and learn from experienced leaders. Online platforms provide a wealth of resources to learn at your own pace.
Reading
Reading books, articles, and case studies on leadership can also expand your understanding and provide fresh perspectives. Books by successful leaders offer valuable insights into their mindset, strategies, and experiences.
Podcasts and Webinars
These are other great avenues for learning. You can find numerous podcasts and webinars focusing on different aspects of leadership.
Seeking and Receiving Feedback
Feedback is a powerful tool for growth. It offers a mirror into your strengths and areas for improvement, providing actionable insights to become a better leader.
360-Degree Feedback
This involves receiving feedback from all directions – your superiors, peers, subordinates, and even customers. It offers a holistic view of your leadership effectiveness.
Open to Criticism
It's essential to be open to criticism and view it as an opportunity for growth. Create a safe space for your team to share their feedback, and show gratitude for their honesty.
Role of Coaching and Mentorship
Coaching and mentorship can significantly enhance your leadership skills [4].
Leadership Coaching
Hiring a leadership coach can provide personalized guidance to improve your leadership abilities. A coach can help you set goals, overcome challenges, and hold you accountable for your progress.
Mentorship
A mentor, preferably someone who has been in a similar position or industry, can provide advice, share experiences, and guide you in your leadership journey.
Importance of Self-reflection in Leadership Development
Self-reflection is an often overlooked but vital aspect of leadership development.
Self-Assessment
Regularly take time to reflect on your actions, decisions, and their outcomes. Assess what's working well and what needs improvement. Reflecting on your experiences can lead to valuable insights and personal growth.
Journaling
Journaling is an excellent tool for self-reflection. Writing down your thoughts, feelings, challenges, and victories can provide clarity, enhance self-awareness, and track your growth over time.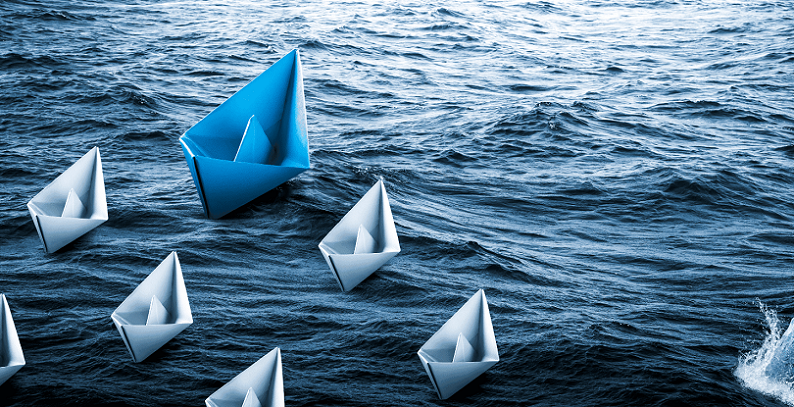 The Impact of Strong Leadership on Business Growth
As we've seen, leadership isn't simply about being in charge—it's about guiding your team, making strategic decisions, and leading by example. But what does this mean for your business's bottom line?
Increased Employee Engagement
Strong leadership directly correlates with increased employee engagement.
Role of Leadership in Employee Engagement
When employees feel valued, heard, and inspired by their leaders, they are more likely to be engaged in their work. Leaders who communicate effectively, show empathy, and empower their team foster an environment where employees feel motivated to contribute their best efforts.
Employee Engagement's Impact on Business Performance
Engaged employees are more productive, provide better customer service, and are less likely to leave the company, reducing turnover costs. They're also more likely to think creatively and innovate, contributing to business growth.
Effective Decision-Making
Strong leadership leads to more effective decision-making, which can propel a business forward [5].
Leadership's Role in Decision-Making
Leaders who think strategically, act decisively, and use emotional intelligence in their decision-making processes are better equipped to steer their businesses towards success. They make informed decisions that align with their vision and long-term goals, mitigating risks and seizing opportunities.
Impact of Effective Decision-Making on Business Growth
Effective decisions can lead to improved business operations, increased profitability, and sustained growth. They also create a positive cycle of confidence and trust within the team, contributing to a more productive and innovative work environment.
Cultivating a Positive Company Culture
The impact of leadership extends to shaping the company's culture—a vital element for business growth.
How Leadership Shapes Company Culture
Leaders set the tone for the company culture through their values, behaviors, and expectations. Leaders who embody integrity, communicate openly, and value their team foster a positive, inclusive company culture.
Influence of Positive Company Culture on Business Growth
A positive company culture attracts talent, reduces employee turnover, and boosts productivity. It also enhances your company's reputation, making it more attractive to potential customers, partners, and investors.
Leadership plays a critical role in navigating a business through change and uncertainty, a common occurrence in today's dynamic business environment.
Leadership During Change and Uncertainty
Leaders who exhibit resilience, adaptability, and clear communication can guide their team through change and uncertainty. They maintain focus on the vision, rally their team, and adapt their strategies as needed.
Impact of Leadership During Change on Business Growth
Successfully navigating change can lead to business growth opportunities, such as entering new markets, developing innovative products, or improving operational efficiency. It also builds resilience within the team, preparing them for future challenges.
Key Challenges in Leadership and Ways to Overcome Them
Being a leader, especially a business owner, comes with its unique set of challenges. It's important to recognize these challenges and develop strategies to overcome them. By understanding and addressing these hurdles, you can become a more effective leader and propel your business towards growth.
Dealing with Uncertainty
Leaders are often faced with uncertainty, which can test their decision-making skills and resilience.
Impact of Uncertainty on Leadership
Uncertainty can make decision-making complex, increase stress, and potentially cause discord within the team. It requires leaders to be agile, adaptable, and calm under pressure.
Overcoming Uncertainty
To navigate uncertainty, develop a flexible strategic plan with contingency options. Practice resilience, maintain open communication with your team, and focus on what you can control. Continuously learning and staying informed about your business environment can also help you prepare for unexpected situations.
Balancing Short-term Needs and Long-term Goals
Leaders often juggle between addressing immediate concerns and pursuing long-term goals—a challenging balancing act.
Challenges of Balancing Short-term and Long-term Focus
Immediate needs can divert attention and resources away from long-term goals. Conversely, an overemphasis on the future can neglect pressing issues, potentially harming the business's current stability.
Strategies for Balancing Priorities
To balance these priorities, clearly define your vision and strategic objectives. Regularly revisit these goals and align your daily operations accordingly. Delegate tasks effectively to ensure both immediate needs and long-term goals are addressed.
Managing Conflict
Conflict management is an inevitable part of leadership, and handling it effectively is crucial for maintaining a positive work environment.
Role of Leadership in Conflict Management
Conflicts, if not handled well, can disrupt team cohesion, decrease productivity, and lead to a negative work environment. Leaders play a key role in mediating conflicts and fostering a culture of respect and collaboration.
Conflict Resolution Strategies
To manage conflicts, promote open communication, encourage empathy, and create a safe space for constructive feedback. Use mediation techniques to resolve disputes and ensure all parties feel heard. Treat conflicts as opportunities for growth and learning.
Inspiring and Motivating the Team
Keeping your team motivated and inspired can be challenging but is critical for business success.
Leadership's Role in Motivation
Leaders are responsible for creating an environment that motivates and engages their team. This involves understanding what drives each team member and aligning it with the business's objectives.
Techniques to Motivate and Inspire
To motivate your team, recognize their efforts, provide opportunities for growth, and show them how their work contributes to the overall goals. Encourage their ideas, nurture a positive work environment, and lead by example.
References

[1] 7 key leadership skills for entrepreneurs
[2] 6 Leadership Skills You Need for Business Success
[3] 10 Essential Leadership Skills Every Entrepreneur Should Continually Hone
[4] The 7 Leadership Traits Small Business Owners Must Possess
[5] Leadership Qualities the Most Successful Small Business Owners Share