Outsourcing Essentials: When and What to Outsource in Your Business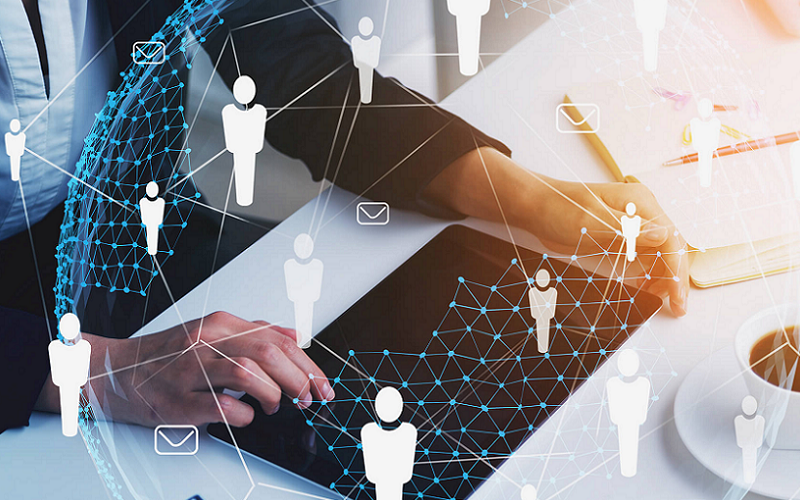 In today's fast-paced business world, growing a small business into a thriving enterprise requires strategic decisions, one of which is knowing when and what to outsource. Outsourcing refers to the practice of having certain job functions done outside a company instead of having an in-house department or employee handle them. It can be a powerful tool for businesses, aiding in scaling operations, improving focus, and even catalyzing innovation. However, knowing when to outsource and identifying what business functions to delegate to a third party can be a daunting task, filled with risks and uncertainties.
Understanding Outsourcing
Before going into the specifics of when and what to outsource in your business, it's crucial to have a clear understanding of outsourcing itself. Here, we'll dissect what outsourcing means, its benefits, and the potential risks involved.
Exploring the Concept of Outsourcing
Outsourcing involves delegating certain tasks or operations of your business to external agencies or professionals. These tasks are often ones that aren't core to your company's mission or expertise. Outsourcing doesn't necessarily mean offshoring – i.e., moving jobs overseas. Many companies opt to outsource to local firms or freelancers, a practice known as onshoring or domestic outsourcing.
Outsourcing was initially used primarily for cost-cutting purposes; however, its benefits have expanded beyond that. Nowadays, companies outsource to access specialized skills, scale operations efficiently, improve focus on core activities, increase agility, and even spur innovation.
Benefits of Outsourcing
The benefits of outsourcing can be transformative for businesses, especially for small and medium enterprises (SMEs) [1]. Here are some key advantages:
Cost savings: Outsourcing can significantly reduce costs as you don't need to invest in infrastructure, technologies, or training in-house staff for specialized roles.
Access to expertise and skills: Outsourcing gives you access to a global talent pool. This is particularly valuable when you need specialized skills that might be hard to find or afford locally.
Scalability: It allows you to easily scale your operations up or down based on business needs. You can add or reduce resources faster and without the burden of hiring or firing employees.
Focus on core business functions: By outsourcing non-core tasks, your team can focus on strategic, revenue-generating activities that drive business growth.
Risk management: Outsourcing can help distribute risks, especially in areas such as compliance, security, and technology, where specialized knowledge is needed.
Potential Risks and Drawbacks
While outsourcing offers many benefits, it's not without its challenges and risks [2]. Some of these include:
Quality control issues: Ensuring the outsourced work meets your quality standards can be difficult, especially when working with overseas providers.
Communication and coordination: Different time zones, language barriers, or cultural differences can sometimes make collaboration challenging.
Dependency on vendors: Over-reliance on outsourcing partners might lead to loss of internal capabilities. Also, any disruption in their service can impact your business operations.
Security and confidentiality risks: When outsourcing, especially in areas like IT or data handling, there could be potential risks to data security and privacy.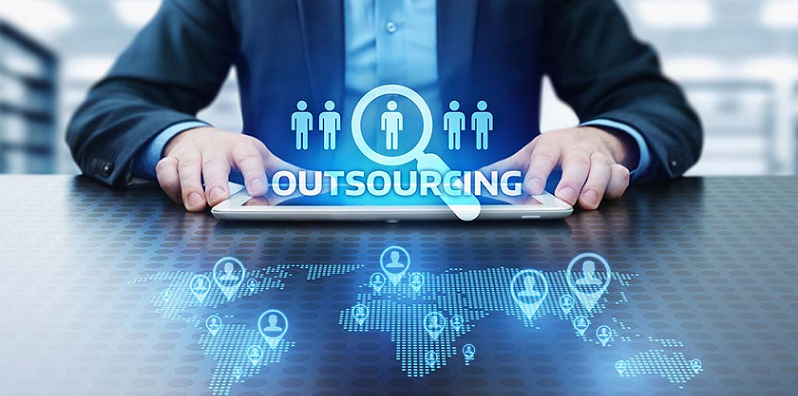 Identifying the Right Time to Outsource
Knowing what outsourcing entails and its potential advantages and challenges is only half the battle. The next critical question is, when is the right time to outsource? Timing plays a significant role in the success of your outsourcing endeavors.
Signs Your Business is Ready to Outsource
Recognizing the right moment to start outsourcing isn't always clear-cut. However, there are several signs that can suggest it might be the right time:
Work overload: If you or your team are consistently overwhelmed with tasks and struggling to meet deadlines, it might be time to consider outsourcing.
Lack of expertise in-house: If your business needs specific skills that your current team doesn't possess, outsourcing can be an efficient way to access those skills.
Stagnation in growth: If your growth is being hindered due to time spent on non-core tasks, outsourcing can help you refocus on activities that directly contribute to your business growth.
Budget constraints for new hires: If you need more hands on deck but don't have the budget for full-time employees, outsourcing tasks can be a cost-effective solution.
Understanding Business Growth and Scalability
Business growth and scalability often go hand-in-hand with outsourcing. As your business grows, it's essential to scale your operations accordingly. However, scaling doesn't necessarily mean hiring more employees. It could also mean strategically delegating tasks to third-party providers.
Outsourcing allows you to scale without the overheads and complexities of managing a larger workforce. It provides flexibility, letting you expand or contract your operations based on demand. Therefore, a period of rapid growth or the need to scale quickly might be an ideal time to consider outsourcing.
Evaluating Workload and Capacity
Evaluating your current workload and your team's capacity is a critical step in deciding when to outsource. If your team is consistently working at or beyond capacity, it might lead to burnout and decrease the quality of work. Conversely, if you have periods of low activity where your staff is underutilized, that's an indication of inefficiency.
Outsourcing can help balance your team's workload, allowing you to manage peak periods without overworking your staff or having to hire temporary employees. It can also help optimize efficiency, ensuring that you only pay for the work you need [3].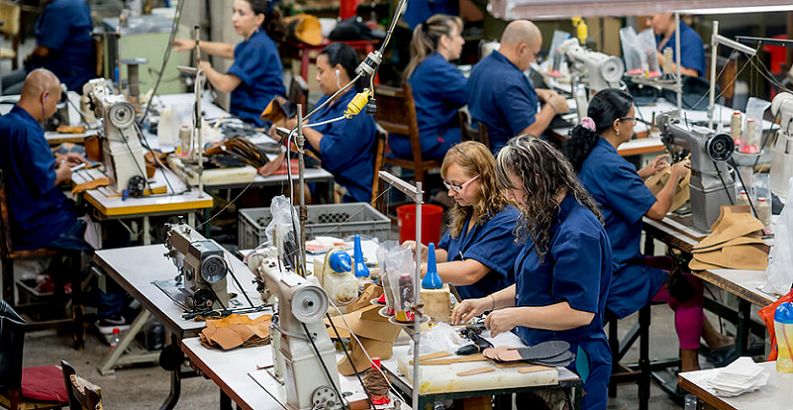 What to Outsource in Your Business
Now that you've recognized the signs that it might be time to outsource, the next challenge is deciding what tasks or functions to delegate. Typically, businesses outsource non-core functions – tasks that are essential for the smooth running of the business but do not directly contribute to its unique value proposition [4].
Non-Core Functions to Consider Outsourcing
Here are some commonly outsourced non-core functions. They require specialized skills and are often time-consuming, but they don't necessarily need to be handled in-house:
Administrative Tasks: These include data entry, scheduling, travel arrangements, and other routine tasks. Virtual assistants can often handle these duties efficiently.
Customer Service: Outsourcing customer service can ensure 24/7 coverage and professional handling of your customer interactions.
Marketing and Advertising: This could include everything from social media management and content creation to SEO and PPC campaign management. Outsourcing to marketing professionals can enhance your brand's visibility and reach.
IT Support: This encompasses everything from website maintenance and troubleshooting to cybersecurity. IT is a specialized field, and outsourcing ensures you have experts on hand when you need them.
Advantages of Outsourcing Specific Functions
Outsourcing these non-core functions offers numerous advantages:
It frees up your team's time to focus on core business functions.
It provides access to professional, specialized service providers.
It ensures tasks are performed efficiently and to a high standard.
It can significantly cut costs compared to hiring full-time, in-house employees for these roles.
Case Studies: Successful Outsourcing Examples
To illustrate the power of effective outsourcing, let's consider a few examples:
Slack: The popular communication platform Slack began as a small startup. Initially, they outsourced their app development to a design firm, allowing them to focus on their core value proposition – revolutionizing workplace communication.
Alibaba: The e-commerce giant Alibaba outsourced its website development to a US-based company during its early stages. This not only helped Alibaba access top-tier tech talent but also allowed them to focus on their core competency – building the marketplace.
Google: Even tech giant Google is no stranger to outsourcing. They've been known to outsource functions ranging from customer support to adword sales, enabling them to direct more resources towards their strategic projects.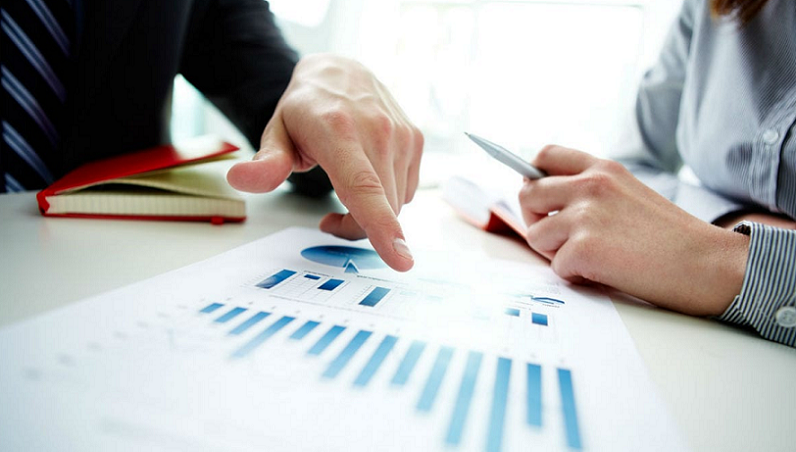 How to Choose the Right Outsourcing Partner
Selecting what to outsource is a crucial step. However, the success of your outsourcing efforts significantly depends on who you partner with for these tasks. Selecting the right outsourcing partner is much more than just finding someone who can perform the task at the lowest cost. You need to consider their experience, expertise, communication, and much more.
Essential Criteria to Consider
When choosing an outsourcing partner, here are a few critical elements to consider:
Experience and Expertise
Look for a partner who has proven expertise and experience in the tasks you want to outsource. Check their portfolio, ask for references, and consider their reputation in the industry.
Pricing and Contract Terms
The cost will inevitably play a part in your decision. However, it shouldn't be the only deciding factor. Consider the value you're getting for the price. Also, ensure you're comfortable with the contract terms, including payment terms, service level agreements (SLAs), and confidentiality agreements [5].
Communication and Cultural Compatibility
Effective communication is crucial for a successful outsourcing relationship. Assess their communication style, language proficiency, and willingness to adapt to your preferred communication channels. Cultural compatibility can also influence the ease of doing business and quality of the relationship.
Process of Vet, Hire, and Manage Outsourcing Partners
Finding and partnering with an outsourcing provider is a process that requires due diligence. Here are some steps involved:
Define your requirements: Clearly outline the tasks you want to outsource, your expectations in terms of outcomes, timelines, and any specific skills or tools required.
Research potential partners: Look for outsourcing providers who specialize in the tasks you want to outsource. Consider their experience, reputation, and reviews.
Interview and vet potential partners: Speak directly with potential partners, ask about their process, check references, and evaluate their communication skills.
Start with a trial project: If possible, start with a small project to evaluate the quality of their work, adherence to timelines, and communication.
Manage the partnership: Once you've hired an outsourcing partner, ensure regular communication and provide clear feedback. Treat them as an extension of your team rather than just a service provider.
Using Online Freelance Platforms vs. Professional Outsourcing Agencies
There are two main avenues for finding outsourcing partners – online freelance platforms and professional outsourcing agencies. Both have their pros and cons.
Online freelance platforms offer access to a vast global talent pool. They are flexible, often cost-effective, and can be great for one-off tasks or projects. However, the vetting process can be time-consuming, and the quality can vary.
On the other hand, professional outsourcing agencies offer a higher level of reliability and often have teams with a broad range of skills. They handle the vetting process and provide account management services. However, they may be more expensive and less flexible than freelancers.
The choice between freelance platforms and outsourcing agencies will depend on your specific needs, budget, and the level of control you wish to retain.
References

[1] When Should A Company Outsource? How To Decide What Time Is The Right Time
[2] 10 Small Business Functions That Can Be Easily Outsourced
[3] Should You Be Outsourcing? Eight Signs to Look For
[4] In-House vs. Outsourcing: How to Decide What's Right for Your Business
[5] Outsourcing: How It Works in Business, With Examples