SUPERCHARGING EDUCATION WITH THESE TECH TRENDS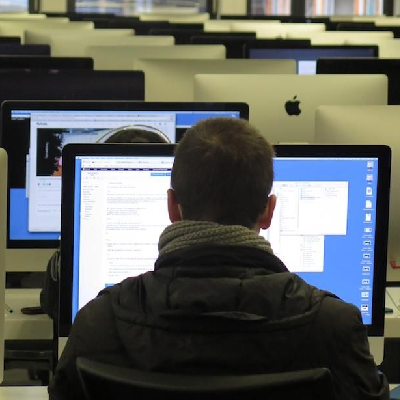 The education sector could potentially change significantly in 2018. This comes as technology continues to be a greater force for good. Here are ten trends to check out in the coming year that will influence education for the better.
Collaborative learning will be vital to learning
Collaborative learning can be supported in the classroom through technology. This includes students getting in touch with each other through social media sites and other forms of content to make it easier for them to complete group tasks. This can also include students working together with the same online resources to help them with doing more with their studies. Collaboration is especially vital for helping students to work together to fill in the gaps that they might have when trying to learn things. The teamwork approach that can be utilized here is vital for the success of any program.
Learning spaces are being redesigned with technology in mind
The final thing to see with technology entails the use of new learning spaces. New designs for how students may be seated while working in certain spaces makes it easier for those students to learn at their own pace. Much of this includes working with computers in social environments where many students can work with a few individual computers.
Virtual reality will be a big deal
With virtual reality devices, students can review different concepts in various digital environments. For instance, a student could see things in a foreign location when wearing a virtual reality headset. This could include a look into some kind of historic event or other important site. Having such headsets in the classroom makes it easier for students to want to learn and have fun while doing so.
Artificial intelligence makes testing easy
Artificial intelligence programs will help with improving upon how students are tested and how their skills might work in any class. Such programs help people to understand how to handle unique learning concepts while reviewing test results in many forms. These programs can even work in online testing programs to adjust the questions that appear based on what a student understands and how much of a challenge that student requires in the process.
Data-driven content is vital to success
Data in a classroom can be collected through a program that utilizes a unified standard within a school. Computers can help to review data and see how students are performing in a class, thus allowing teachers to adjust their lesson plans based on what needs to improve. This is important for ensuring that a great educational program can develop in some fashion without being complicated.
Educational video content is becoming more important
Various online video collections are making video learning all the more important and valuable. School curriculum can incorporate videos from various channels like Khan Academy or Ted Talks spaces to get content that may work well for various educational purposes. Video content can especially be valuable considering how many students might learn better through video programs than via other methods. The ease of accessibility of such content makes it easy for people to reach the content that they want to work with as well.
Gaming technology will make learning fun
Gaming technology can work with various programs that make it easier for students to learn in fun virtual environments. Such technology will entail the use of virtual programs that deliver responses to students based on their answers while focusing on key learning objectives. This makes students more invested in the overall learning process.
The Internet of Things will make a bigger impact in classrooms
The Internet of Things is a great solution for learning that works to improve upon how well students can learn with physical objects. This would use more sensors and codes on physical items to make them easy for mobile devices to read. This includes working to help people learn more about items they might see in any space. The Internet of Things is unique, but it should be organized carefully and with enough codes and systems to ensure content can be read well enough.
Coding is becoming more important
Coding has become a vital point for study in many schools. This part of technology involves helping people to learn about how to control computer programs and digital devices or applications. This is a point that will be found in more schools in the future as people realize how valuable this line of learning works.
Students are expected to be not only great learners but also creators
Technology will impact education by making it easier for students to use more computer programs. By incorporating computers and tablets into classrooms, it becomes easier for students to learn through creating. They can work with many programs on their devices that help them to create new things and to organize the things that they might learn in any situation.
All of these features will make the education industry thrive in 2018. Technology will surely make classrooms more enjoyable and unique while making lessons exciting. It is especially amazing to see how well technology works for giving any school a more exciting experience.