SELLING ONLINE AS AN OPTION FOR SENIORS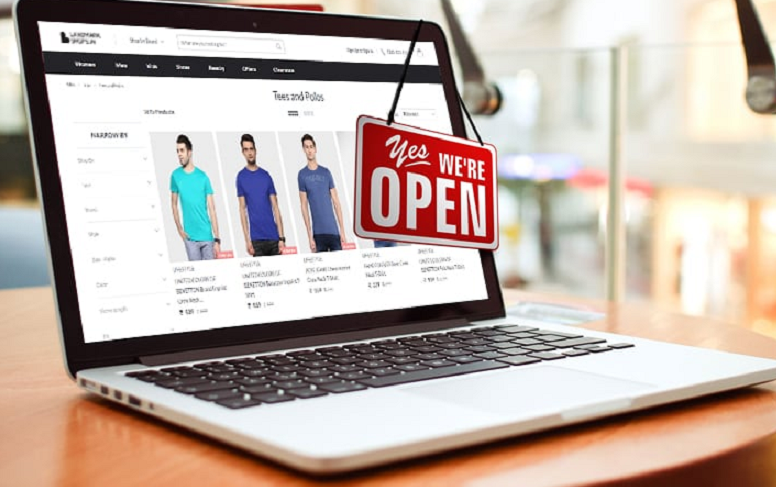 Retiring doesn't have to mean you're done making money. The internet has made it possible for a wide range of people to dabble in entrepreneurship with little startup cost and low risk. Seniors can make some extra money in retirement by selling items online. There are a few possible approaches you could take to this:
Selling items you don't want anymore, as you would at a garage sale
Seeking out low-cost items at local stores, thrift shops, and flea markets to sell at a profit online
Selling something you make, like homemade jewelry or woodworking items
Whether you decide to fully commit and treat it like a new business, or just want to make some money off the stuff around the house you don't have a need for anymore, selling items online can be a good way to make some extra cash. But first you have to figure out how to do it.
The Best Websites for Selling Items Online
First off, you should decide where to sell your items online. You have a lot of different options, some of which may already be familiar to you.
eBay
eBay's one of the biggest websites out there for online selling. That makes it a good way to reach a large audience. On eBay you can choose to either put your items up for auction, so they sell to the highest bidder, or you can pick a set price for each item you list.
The main downside of using eBay is that there are a lot of fees involved. There's a fee to list your items (after a certain number of items), another fee after you sell your item, and more fees to spruce up your listings and bring more attention to them. If you're not careful, the fees can bite into your ability to make much for your effort.
Amazon
Like eBay, Amazon's popularity makes it one of the best places online to reach a huge audience of potential buyers. But on Amazon, you'll face a lot of competition. Amazon stocks a lot of their own inventory, so in some categories you'll be up against them directly when trying to sell your stuff, and they attract a huge number of other sellers as well.
As with eBay one of the main concerns with Amazon is the fees. They have different fee structures based on the frequency with which you expect to sell items on the site, but either way a portion of what you'd be making through the site will be going back to Amazon rather than in your pocket.
A nice bonus Amazon offers (for an additional cost) is taking care of the shipping process for you. You can ship your inventory to them and let them deal with the packaging and shippin of your products once they're bought. If the idea of heading to the post office makes you less inclined to deal with online selling, then Amazon Fulfillment may be just the thing to make selling items online worthwhile for you.
Etsy
Etsy is an online marketplace that specializes in crafty and homemade items. If you're selling something that's a little more unique, like homemade soap or vintage clothes, it may be a better choice for you than Amazon or eBay. Etsy's customer base isn't as large as it is on the other two big sites, but it's more targeted. Your audience isn't people looking for any and everything, they're people looking for unique gifts, crafts, and other items with personality
Like the other sites, selling on Etsy comes with its share of fees. There's a fee to list items on the site, a final sale fee, and a Paypal processing fee. As on the other sites, you have to be careful with your pricing to ensure the fees don't eat too much into your profits.
Etsy gives you a little more room to personalize your brand on the site, so buyers that like your stuff are more likely to remember and revisit your shop for future orders. If you'll be selling items you create, the site gives you more of a chance to build up a brand and business.
How to Determine Pricing
This is one of the trickiest parts of selling items online. You have to make enough money to make your time and trouble worth it, but charging too much will keep people from buying (which also means your time and trouble weren't worth it).
To figure out how to price your items, start by looking at what other people are charging for similar items. This will give you an idea of what people are willing to spend.
If you want to sell digital downloads (mp3, mp4, pdfs and so forth), look into a web host like MadBeeTech – they specialize in setting up websites that intend to sell downloadable files. You can learn more by reading the Why Your Website Is Going To Fail post.
Next, consider what the item you're selling originally cost you. If it's something you made yourself, what was the cost of the materials you used? To make a profit from your work, your pricing should go higher than the cost of materials.
If it's an old item you're selling, what did it cost you back when you bought it? For most old items, you shouldn't expect to charge more than you spent – obviously a used item is worth less than a new one in most cases – but that original price does tell you something about the item's initial worth. See more in this paypal.com post.
Then, consider what your time is worth. If it takes you five hours to take pictures, list your items, write descriptions, and lug them to the post office to ship them when they're purchased, what amount of profit makes those five hours of work worth it to you?
And finally, you need to think about how you'll deal with shipping costs. A lot of online sellers pass the costs along to their customers in full, but if your customers can find a similar item with free shipping, that makes your products less competitive. If you decide to cover any of the shipping costs yourself to entice people to buy, then you should factor that extra expense in when figuring out a reasonable cost for your items.
How to Accept Payments
A lot of the sites listed above will include a process for accepting payments as part of the platform they provide. For many of them, you need to have a PayPal account. If you don't have one yet, setting one up is fairly simple. You can connect it to your bank accounts and transfer the money you make from your sales directly to your account.
For sales on a website like NextDoor, you're probably best off taking cash or having the buyer transfer money to your PayPal account. If you trust the person, you could also accept a check, but that's a risky option with strangers since you never know when a check will bounce.