The Virtual Alternative: Evaluating the Pros and Cons of Remote Work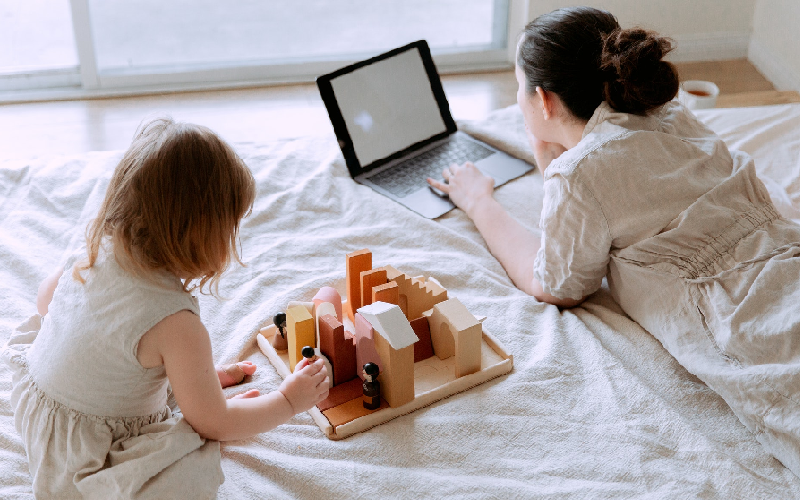 Welcome to the dawn of a new era where geographical boundaries no longer confine us to a traditional office setting. The world is rapidly shifting towards remote work or, as we like to call it, the "virtual alternative." Businesses big and small are increasingly allowing their employees to work from home or any location they choose, effectively erasing the need for a centralized physical office. Here we examine the nuances of remote work, cutting through the buzz to give you an unbiased look at the merits and challenges of this burgeoning trend.
Understanding Remote Work
As we navigate through the topic of remote work, it's essential first to understand its fundamental aspects.
Definition and Explanation of Remote Work
Remote work, also known as telecommuting or working from home, refers to a working style that allows professionals to work outside of a traditional office environment. It is based on the concept that work does not need to be done in a specific place to be executed successfully.
In a remote work setup, employees can perform their tasks from home, a co-working space, a coffee shop, or anywhere that is not a regular office. As a result, people have the flexibility to design their workdays to suit their personal needs and preferences. While some people thrive in a structured 9-to-5 schedule, others may prefer working in the quiet early morning hours or late into the night.
Historical Context and Rise of Remote Work
The concept of remote work isn't new. It first gained attention during the 1970s when Jack Nilles, a former NASA engineer, started researching telecommuting as a potential solution to traffic congestion, urban sprawl, and scarce resources. However, it was not until the advent of high-speed internet and advanced communication tools in the late 1990s and early 2000s that remote work started to become feasible on a larger scale.
The real tipping point, however, came in the wake of the COVID-19 pandemic in 2020, which forced businesses around the world to adopt remote work almost overnight. This global experiment proved that many jobs could be performed effectively from remote locations, and it accelerated an already growing trend.
In fact, according to a survey by Gartner, nearly 74% of companies plan to shift some of their employees to remote work permanently post-COVID-19. With technology continuously evolving and the needs of the modern workforce changing, it appears that remote work is more than just a passing trend – it's here to stay.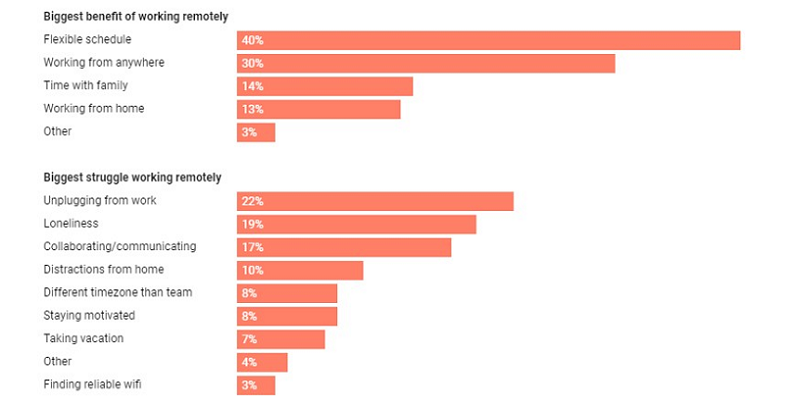 The Virtual Work Landscape
Now that we've defined what remote work is and looked at its historical context, it's time to explore the current state of the virtual work landscape.
Exploration of Different Remote Work Models
There is no one-size-fits-all approach when it comes to remote work, and businesses can choose from several models depending on their specific needs and circumstances [1]. Let's look at three common ones.
Fully remote (or distributed) companies
In this model, companies operate entirely remotely, with no central office. Everyone in the company works from wherever they choose, be it their home, a co-working space, or a coffee shop.
Hybrid companies
Hybrid companies allow some degree of remote work but also maintain a central office. Employees might come into the office on specific days or for particular meetings, but they primarily work remotely. This model offers a balance, giving employees the flexibility of remote work while retaining the social and collaborative benefits of an office environment.
Flexible work policies
In this model, companies allow employees to work remotely when needed but expect them to be in the office for a significant portion of their working hours. This can be beneficial for employees who occasionally need to work from home but still enjoy the structure of an office environment.
Prevalence of Remote Work in Various Industries
The adoption of remote work varies greatly by industry. Knowledge-based industries, including tech, finance, and marketing, have been at the forefront of the remote work revolution, thanks to their reliance on computer-based work that can be done from anywhere [2].
However, other industries are also finding ways to adapt to this trend. For example, in education, remote work has taken the form of online learning and virtual classrooms. In healthcare, telemedicine allows patients to consult with healthcare professionals remotely.
That said, not all roles or industries are suitable for remote work. Jobs that require physical presence, such as construction, hospitality, or retail, cannot be performed remotely. As we move forward, businesses in these sectors will need to find creative ways to adapt and remain competitive in a world increasingly geared towards remote work.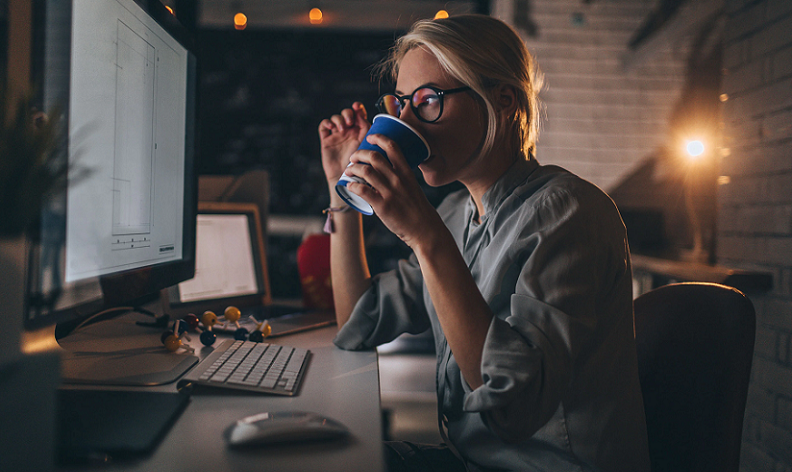 Evaluating the Pros of Remote Work
While the appeal of remote work may seem evident, it's vital to delve into the specific advantages it offers for businesses. From financial benefits to improved employee satisfaction, here's why remote work has been gaining traction.
Cost Savings for Businesses
One of the most significant benefits of remote work lies in the potential for cost savings.
Reduced Real Estate and Overhead Costs
The cost of maintaining a physical office space can be substantial. Rent or mortgage payments, utilities, office supplies, furniture, cleaning services – these expenses add up quickly. A study from Global Workplace Analytics found that a company can save around $11,000 per year for every employee who works remotely half of the time. When employees work remotely, businesses can reduce or even eliminate these costs [3].
Lower Employee Relocation and Commute Costs
Traditional work models often require employees to relocate or commute, both of which can be expensive. With remote work, businesses can save on relocation packages, and employees can save on commuting costs. Furthermore, time saved from commuting can be redirected towards productive work or leisure activities, further increasing job satisfaction.
Access to a Broader Talent Pool
The geographical limitations of traditional work models can limit businesses to local talent pools. Remote work shatters these boundaries.
Geographic Flexibility
When physical location is no longer a constraint, businesses can hire from anywhere, allowing them to access a broader and more diverse range of talent. This geographical flexibility can be particularly beneficial for roles where local talent is scarce or for businesses located in areas with high competition for talent.
Attracting Diverse Talent
Remote work can also help businesses attract a more diverse workforce, including individuals who may face barriers in traditional office environments, such as people with disabilities or caretakers who need a flexible schedule.
Increased Employee Productivity
While many feared that remote work might lead to a drop in productivity, studies suggest the opposite.
Impact of Flexible Schedules
A Stanford University study found that remote workers were 13% more productive than their in-office counterparts. Flexible schedules can allow employees to work during their most productive hours and take breaks when needed, leading to higher quality work [4].
Elimination of Commute Time
As mentioned earlier, eliminating a daily commute can save employees several hours each week, which can be redirected towards productive work.
Enhanced Employee Wellbeing
Remote work can also have a positive impact on employees' wellbeing.
Work-Life Balance
Working from home allows employees greater flexibility to balance their work and personal life. This can lead to increased job satisfaction, lower stress levels, and ultimately, better employee retention.
Reduction of Workplace Stress
Remote work can also help reduce workplace stress. It eliminates office politics and reduces distractions, allowing employees to focus on their work in a comfortable environment.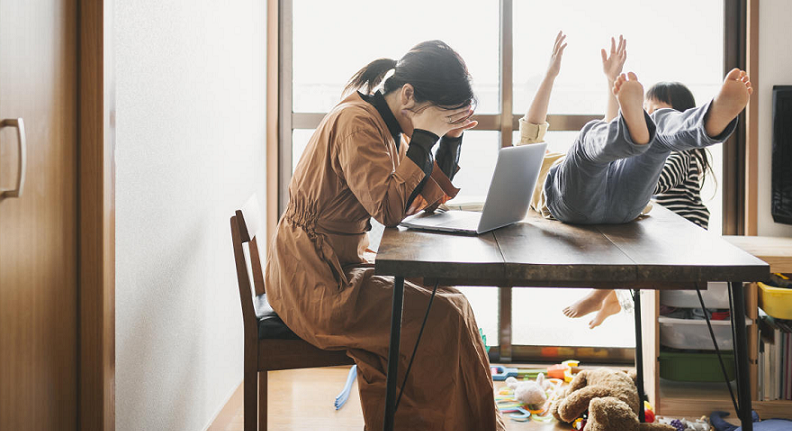 While remote work offers many benefits, it also comes with its own set of challenges. It's crucial to understand these potential pitfalls in order to make an informed decision about adopting a remote work model for your business.
Challenges with Communication and Collaboration
Remote work can sometimes make communication and collaboration more difficult.
Technological Challenges
While technology enables remote work, it can also be a source of frustration. Technical glitches, unreliable internet connections, and the learning curve associated with new tools can pose challenges and hinder smooth communication.
Potential for Miscommunication
Without the non-verbal cues that come with face-to-face communication, there's a higher potential for misunderstandings when communicating digitally. These can lead to conflicts or errors that can affect team performance and morale.
Potential Employee Isolation
The lack of regular in-person interaction can also lead to feelings of isolation among remote workers.
Lack of Social Interaction
Humans are inherently social creatures, and the casual conversations and interactions that happen naturally in an office environment are hard to replicate in a virtual setting. Over time, this can lead to feelings of loneliness and disconnection.
Impact on Team Cohesion
Building a cohesive team can be more challenging in a remote environment. Without shared experiences and regular face-to-face interactions, it can be harder to develop the strong relationships that underpin effective teamwork [5].
Difficulties in Managing and Monitoring Performance
Managing and monitoring performance can be trickier when employees are working remotely.
Trust and Accountability Issues
Remote work requires a high degree of trust and accountability. Without the direct oversight possible in an office setting, managers may worry about employees staying focused and productive. On the other hand, employees may feel stressed or anxious about proving their productivity.
Assessing Performance and Productivity
Traditional performance metrics might not translate well to a remote work environment, requiring managers to develop new ways to measure productivity and effectiveness.
Security Concerns
Remote work can also raise concerns about data security.
Data Privacy and Confidentiality
Working remotely can increase the risk of sensitive information being exposed. Employees may be sharing their workspace with others, or using unsecured networks, both of which could lead to breaches in data privacy and confidentiality.
Cybersecurity Threats
The risk of cyber threats is also higher when employees are working from multiple locations. Malware, phishing attempts, and other cyber attacks can pose significant risks, particularly if employees are using their personal devices for work.
Evaluating the Suitability of Remote Work for Your Business
Deciding to transition to a remote work model is a significant move and not one to be taken lightly. This section will guide you through the factors you should consider to determine if remote work is right for your business.
Analyzing the Nature of Your Business and Its Operations
The first step is to evaluate your business's nature and operations. Some industries and jobs are more suited to remote work than others.
Job Role Analysis
Evaluate the tasks and roles within your organization. How many of them can realistically be carried out remotely? For roles that require physical presence or face-to-face interaction, remote work may not be a feasible option.
Industry Considerations
Consider the norms and expectations within your industry. Are competitors or similar businesses successfully implementing remote work? If they are, it's a good indication that your business could too.
Assessing Your Team's Readiness for Remote Work
The success of remote work also depends on your team's readiness to adapt to this new working style.
Employee Skills and Attitudes
Are your employees comfortable using digital tools and technology? Are they self-motivated and able to work independently? Do they support the move to remote work? Their skills and attitudes will significantly influence the success of the transition.
Management and Leadership Readiness
Consider whether your leadership team is prepared to manage remote workers. This often requires a different approach than managing in-office teams, focusing more on results and less on time spent working.
Weighing the Pros and Cons for Your Business
After considering the nature of your business and your team's readiness, weigh the pros and cons of remote work in the context of your business.
Cost-Benefit Analysis
Consider the potential cost savings from reduced office expenses against the possible costs of implementing remote work. These might include investment in technology, training, and potentially higher cybersecurity costs.
Impact on Business Objectives
Consider how remote work could impact your broader business objectives. Could it help you attract better talent? Could it lead to higher productivity or employee satisfaction? Conversely, could it potentially damage team cohesion or customer relationships?
References

[1] Pros and Cons of Working From Home
[2] The Pros and Cons of Working Remotely
[3] Remote Vs. In-Person Work: Pros And Cons To Weigh As A Business Owner
[4] The pros and cons of working remotely
[5] The Pros and Cons of Working from Home