The Importance of Intellectual Property Laws for Startups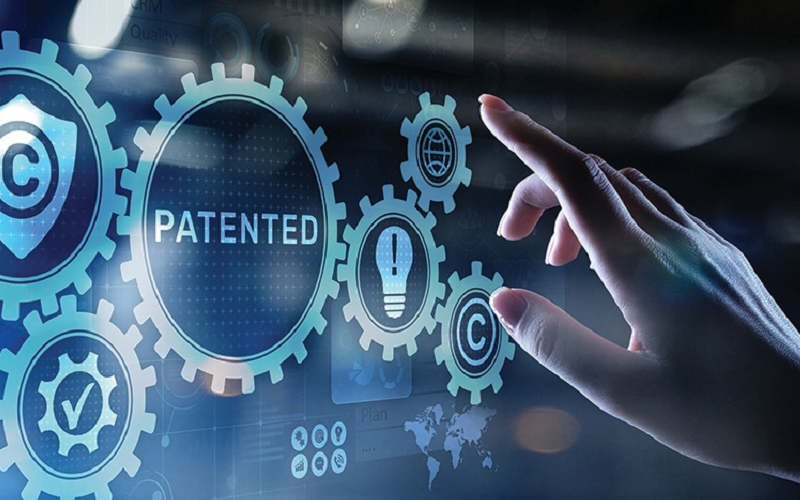 In today's fast-paced business landscape, startups are the trailblazers, often paving the way with innovative solutions and groundbreaking products. However, amidst the hustle of business plans, funding rounds, and go-to-market strategies, there's a vital component that many overlook: Intellectual Property (IP) laws. Protecting your startup's ideas, designs, names, and inventions isn't just a legal formality — it's a cornerstone of ensuring long-term success and safeguarding your company's unique value.
Introduction to Intellectual Property (IP)
The dawn of a startup often begins with an idea — a spark that promises innovation and potential disruption in the market. Whether it's a groundbreaking technology, a unique service, or a novel product, it's these ideas that form the core foundation of a startup's identity. However, just as important as conceptualizing these ideas is the task of protecting them. This is where Intellectual Property (IP) laws play a pivotal role. Offering more than just legal safeguarding, IP laws act as strategic assets in the business arsenal of startups, ensuring they maintain a competitive edge.
Definition of Intellectual Property (IP)
Intellectual Property, commonly referred to as IP, encompasses creations of the mind. These creations can be inventions, literary works, names, symbols, images, and designs used in commerce. Unlike tangible assets, IP is intangible, making it both uniquely valuable and vulnerable. The primary purpose of IP laws is to grant creators and inventors exclusive rights to their creations, thereby fostering an environment of innovation and fair competition. By ensuring that inventors can reap the benefits of their creativity, IP laws drive further innovation and growth in the business sector.
Importance of IP for Startups
For startups, IP is much more than just a protective shield; it's a competitive advantage. A strong IP strategy can:
Enhance Market Position: A patented product or trademarked name can distinguish a startup from its competitors, offering a unique selling point.
Attract Investors: Intellectual properties can significantly increase a startup's valuation. Investors often look for startups with well-protected IP, viewing it as an indicator of the startup's future profitability and viability.
Foster Business Growth: Licensing or selling intellectual property can open up new revenue streams, making it a growth catalyst.
Prevent Litigations: With proper IP protection in place, startups can reduce the risk of costly legal disputes over intellectual property rights.
In essence, while startups focus on scaling, expanding, and making a mark in their respective industries, understanding and leveraging IP laws can be the wind beneath their wings, propelling them towards sustainable success [1].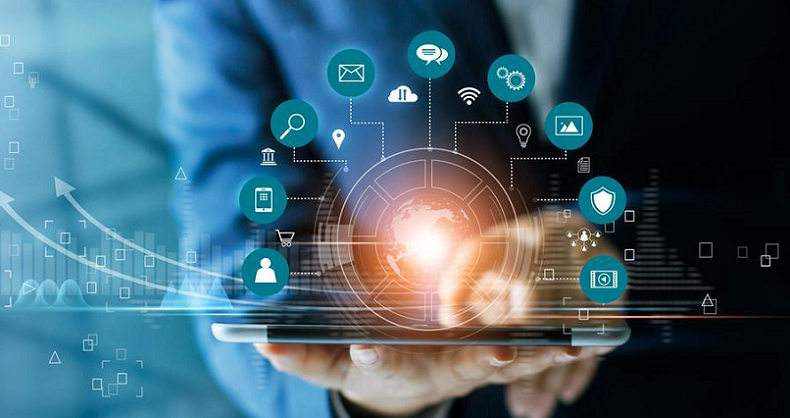 Overview of Intellectual Property Categories
Intellectual Property is a vast domain, encompassing a range of rights corresponding to different types of creations. These rights grant inventors, creators, and businesses the exclusivity over their intellectual creations, ensuring they have the liberty and incentive to innovate. To fully appreciate the depth and breadth of IP, it's crucial for startups to understand its various categories, each carrying its distinct significance and set of regulations.
Patents
A patent is a form of intellectual property that grants the patent holder the exclusive right to make, use, sell, and distribute their invention for a specified period, typically 20 years from the filing date. It acts as a contract between the inventor and society: in exchange for revealing the invention to the public, the inventor receives the exclusive right to profit from it.
Definition and Importance
A patent can protect a wide range of inventions, from tangible machinery to processes, software, and even certain types of business methods. The importance of patents lies in their ability to foster innovation. By ensuring that inventors can profit from their inventions without fear of copying, patents provide a significant incentive for research and development.
Types of Patents
There are primarily three kinds of patents:
Utility Patents: These are granted for new and useful processes, machines, manufactures, or compositions of matter. They are the most common type of patent and typically what people refer to when discussing patents.
Design Patents: These protect new, original, and ornamental designs for an article of manufacture. In essence, it safeguards the unique appearance or aesthetics of a product, not its function.
Plant Patents: These are granted to individuals who invent or discover and asexually reproduce a distinct and new variety of plant.
For startups, identifying the right type of patent for their invention is paramount, ensuring that their intellectual creation is appropriately protected.
Trademarks
When consumers think of a brand, often the first things that come to mind are its name, logo, or slogan. These are not just mere identifiers but valuable assets, and this is where trademarks come into play.
Definition and Significance
A trademark is a sign capable of distinguishing the goods or services of one enterprise from those of other enterprises. It can be in the form of words, logos, sounds, colors, or a combination of these. The significance of trademarks lies in their ability to represent the goodwill and reputation of a business. A strong trademark ensures brand recognition, trust, and can be a decisive factor in a consumer's purchasing decision.
Importance of Trademark Registration
While rights to a trademark can be acquired through its use in the marketplace, registering the trademark with the relevant authorities provides enhanced protection. Registered trademarks grant the owner exclusive rights to use the mark on their products or services, ensuring no other entity can legally use something confusingly similar. For startups, trademark registration can prevent potential conflicts, reinforce brand identity, and secure a place in competitive markets [2].
Copyrights
In a world where content is king, copyrights are the crown jewels safeguarding creators from unauthorized reproductions of their work.
Definition and Relevance
Copyright is a legal term used to describe the rights that creators have over their literary and artistic works. These works range from books, music, paintings, and sculptures to computer programs, databases, advertisements, and technical drawings. The relevance of copyright is evident in its ability to grant creators control over the use of their creations and the right to receive appropriate compensation for their use.
Scope and Limitations
While copyrights provide extensive protections, they come with certain limitations. Copyright does not protect ideas, concepts, styles, or techniques. For example, it might protect a particular song or book, but not the underlying idea or theme. Also, copyrights have a limited duration, often the life of the creator plus 70 years (though this varies by jurisdiction). After this period, the work enters the public domain and can be freely used by anyone.
For startups, especially those in content creation, understanding the scope and limitations of copyright is crucial for both protecting their work and avoiding infringements.
Trade Secrets
Some innovations and valuable information are best kept hidden. For such assets, trade secrets offer the cloak of protection.
Definition and Role
Trade secrets refer to information that derives economic value from not being generally known and is subject to reasonable efforts to maintain its secrecy. This can be a formula, practice, process, design, instrument, or any valuable business information. Unlike patents or copyrights, trade secrets do not have an expiration date, and their protection can potentially last indefinitely as long as the secret remains confidential.
Protection Measures
Ensuring the confidentiality of a trade secret is paramount. Startups can adopt various measures such as:
Non-disclosure agreements (NDAs): Binding contracts that prevent employees or business partners from revealing or using the secret.
Internal protocols: Limiting access to the information only to those who need it, using secure storage, and regular training sessions for employees on the importance of maintaining secrecy.
Monitoring: Regularly checking to ensure that the secret hasn't been leaked or compromised.
For startups, trade secrets can often be their most valuable assets. Thus, adopting robust protection measures becomes indispensable.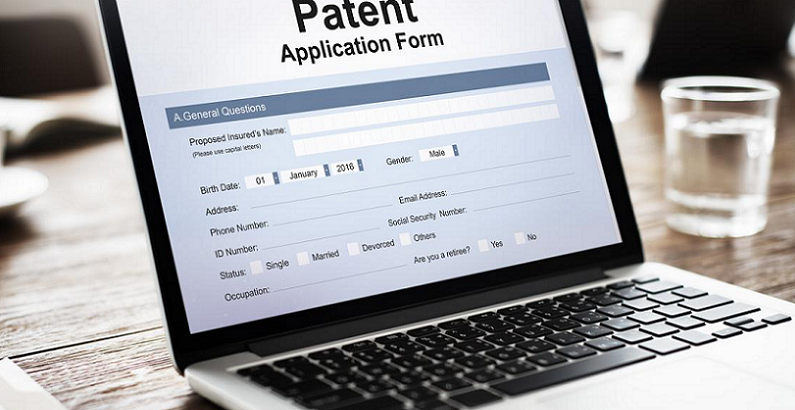 The Economic Value of Intellectual Property
At its core, Intellectual Property (IP) is more than just a legal concept—it's an intangible asset with substantial economic implications. For startups, IP not only shapes their identity in the marketplace but also directly influences their financial standing and potential for growth.
How IP Boosts a Startup's Valuation
Startups often operate in highly competitive spaces, and in the early stages, their valuation is less about immediate returns and more about potential future profits. IP plays an instrumental role here [3].
Distinct Market Positioning
A robust IP portfolio can provide a startup with a clear competitive advantage. By holding exclusive rights to a product, process, or technology, a startup can deter competitors and position itself uniquely in the market, thereby enhancing its perceived value.
Reduced Risk for Investors
A well-protected IP signifies reduced business risks. It ensures that the startup's innovations cannot be easily copied or replicated, guaranteeing a certain level of market exclusivity. For investors, this reduces the risk associated with their investment, making the startup more attractive and increasing its valuation.
Revenue Generation Opportunities
IP assets, like patents or trademarks, can be licensed, sold, or even used as collateral for loans. This not only opens up additional revenue streams for the startup but also positively influences its financial standing and valuation.
IP's Role in Attracting Investors
The startup ecosystem is fueled by investments. From angel investors to venture capitalists, funding can make or break a startup's trajectory. Here, IP emerges as a significant determinant.
A Testament to Innovation
For an investor, a startup's IP portfolio is often seen as a testament to its innovative capabilities. Patents, in particular, signal that the startup is working on cutting-edge solutions, making it a potentially lucrative investment.
Ensuring Long-term Viability
A startup with a strong IP strategy showcases foresight, highlighting its preparedness for long-term growth and sustainability. Such startups are deemed as less risky, attracting more substantial investments.
Legal Safety Net
Investors are wary of potential legal disputes that can drain a startup's resources. A well-protected IP assures investors that the chances of facing costly legal battles over IP rights infringements are minimal, making the startup a safer bet.
Case Studies: Startups that Benefited from IP Protection
Real-world examples often illustrate the point most effectively. Let's look at a couple of startups that reaped significant economic benefits by prioritizing IP.
Dropbox
Dropbox, the cloud storage giant, started as a small startup. Early in its journey, Dropbox focused on patenting its synchronization technology. This strong IP strategy not only protected its unique solution but also positioned Dropbox as a leader in cloud storage, attracting significant investments and driving its valuation upwards.
Theranos
While Theranos is often remembered for its controversies, it's worth noting that, at its peak, the startup's valuation soared to $9 billion. One of the factors contributing to this high valuation, besides the hype, was its vast IP portfolio. Despite the company's eventual downfall, its early emphasis on patents showcases how IP can influence a startup's economic standing.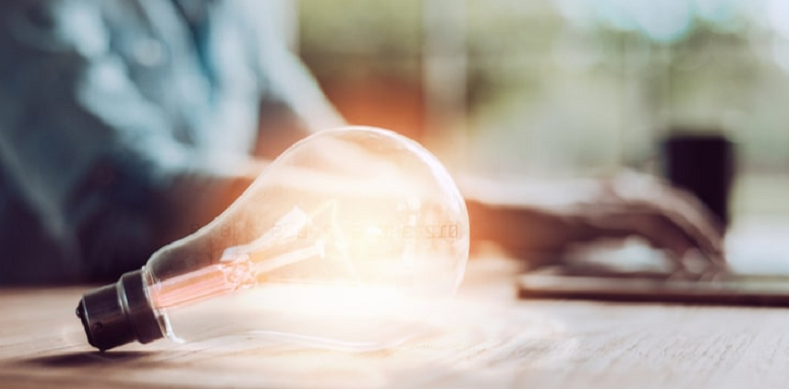 Legal Implications of Ignoring IP Laws
The world of startups is dynamic and often fraught with challenges. Amidst the rush of product launches, scaling operations, and chasing market share, intellectual property might sometimes take a backseat. However, neglecting IP laws can lead to dire consequences that can stifle growth, drain resources, or even spell the end of a promising venture.
Risk of Infringement Lawsuits
Operating in ignorance of existing intellectual property rights can inadvertently lead startups into legal quagmires.
Costly Legal Battles
Infringing on someone else's IP rights, even unknowingly, can lead to lawsuits. Such legal battles are not only costly in terms of monetary penalties but also in terms of time, resources, and reputation [4].
Cease and Desist Orders
Receiving a cease and desist order can halt a startup's operations abruptly. Such orders might demand the startup to stop selling a product, using a particular process, or even rebranding if the name is infringing on a trademark.
Infringement lawsuits can lead to product recalls or halting of services. This not only results in direct loss of revenue but also gives competitors an opportunity to grab the startup's market share.
Devaluation in the Eyes of Investors
A startup's approach to IP can greatly influence its attractiveness to potential investors.
Perception of Negligence
Ignoring IP laws can signal a lack of thoroughness or diligence on the startup's part. Investors might perceive the startup as risky, reducing the chances of securing crucial funding.
Limited Asset Portfolio
A robust IP portfolio is a tangible asset for startups. By ignoring IP protection, startups miss out on building this portfolio, thereby potentially limiting their valuation.
Increased Vulnerability
Without appropriate IP protections, startups become vulnerable to competitors who might copy or reverse engineer their products or services. Investors are less likely to invest in entities that cannot safeguard their unique value propositions.
Loss of Exclusive Rights
Without timely IP registrations, startups risk losing exclusivity over their innovations.
Missed Patent Opportunities
In most jurisdictions, patents are awarded on a "first-to-file" basis. Delaying or neglecting to file can result in another entity securing rights to a similar invention, blocking the startup from profiting from its innovation.
Trademark Squatting
If a startup delays trademarking its brand name or logo, there's a risk of other entities registering it first. This practice, known as trademark squatting, can force the startup to undergo costly rebranding.
Unprotected Creative Works
Neglecting copyrights can lead to unauthorized use or reproduction of the startup's creative works. This not only deprives the startup of potential revenue but also dilutes the brand's exclusivity.
Case Study: Snapchat vs. Peek
A classic example illustrates the dangers of overlooking IP considerations.
The Battle over "Stories"
Snapchat, known for its unique "Stories" feature, found itself in a legal tussle with Peek, an app with a similar feature. Peek claimed to have conceptualized the idea before Snapchat, but because they didn't secure IP rights, Snapchat, with deeper pockets, eventually overshadowed them.
The Outcome
While Snapchat thrived and became a household name, Peek struggled in its shadow. This case underscores the importance of timely IP registrations and the potential perils of neglect.
Steps to Ensure Proper IP Protection for Startups
In the evolving landscape of startups, where each innovation promises potential disruption, safeguarding intellectual assets becomes paramount. A proactive approach towards intellectual property not only fortifies a startup's legal standing but also augments its market value and investor appeal.
Comprehensive IP Audits
Every startup's first step in its IP journey should be to understand its intellectual assets comprehensively.
Identify All Intellectual Assets
Before seeking protection, a startup needs to catalog all its intellectual assets. This includes everything from product designs, proprietary software, brand logos, to even unique marketing materials [5].
Determine the Value of Each Asset
Not all intellectual assets have the same value or significance. Startups should assess the potential economic impact, market advantage, and strategic importance of each asset.
Recognize Potential Threats
Understanding the competitive landscape can provide insights into potential infringements or threats to the startup's intellectual assets. Regularly monitoring the industry can preemptively address such issues.
Securing Appropriate IP Rights
Once the audit is complete, the next step is to seek appropriate protection for each identified asset.
File for Patents
For technological innovations or unique processes, patents provide a 20-year monopoly, ensuring no other entity can copy, make, or sell the patented innovation.
Register Trademarks
Brands, logos, and slogans that distinguish a startup's offerings in the market should be trademarked. This ensures brand integrity and prevents potential confusions or infringements.
Copyright Creative Works
All original creative expressions, be it software code, written content, or artistic creations, should be copyrighted to prevent unauthorized reproductions.
Explore Trade Secrets
Some intellectual assets, like customer lists or recipes, might be best protected as trade secrets. This requires ensuring they remain confidential within the company.
Implementing Internal IP Policies
Protection isn't just about external threats; sometimes, the danger can come from within.
Employee and Contractor Agreements
All employees and contractors should sign agreements that clearly outline the ownership of any intellectual creations made during their tenure. This prevents future disputes over IP rights.
Non-disclosure Agreements (NDAs)
Whenever discussing business strategies or sharing intellectual assets with potential partners, investors, or even employees, NDAs should be in place to ensure confidentiality.
Regular IP Training
Conducting regular IP awareness and training sessions can ensure that all stakeholders, from developers to marketers, understand the importance of IP and avoid inadvertent infringements.
Continuously Monitor and Enforce IP Rights
Securing IP rights is just the beginning; constant vigilance is key to maintaining them.
Keep an Eye on the Market
Regularly surveying the market can help identify potential infringements early on. This allows for quicker resolutions and minimizes potential damages.
Renew and Update IP Rights
Certain IP rights, like trademarks or patents, require periodic renewals. Additionally, as innovations evolve, it's crucial to update or expand existing IP protections to cover newer versions or applications.
Take Prompt Action
In case of infringements, it's essential to act promptly. Whether it's sending a cease and desist letter or initiating legal proceedings, timely action can prevent larger complications.
References

[1] Intellectual Property for Startups: Everything You Need to Know
[2] Why is IP Protection Important for Startups
[3] How startups and SMEs should think about IP: an investor's perspective
[4] How and Why Startups Must Protect Their Intellectual Property at All Costs
[5] Startups and IP protections: Fuel growth and protect your future