Licenses and Permits: A Checklist for New Entrepreneurs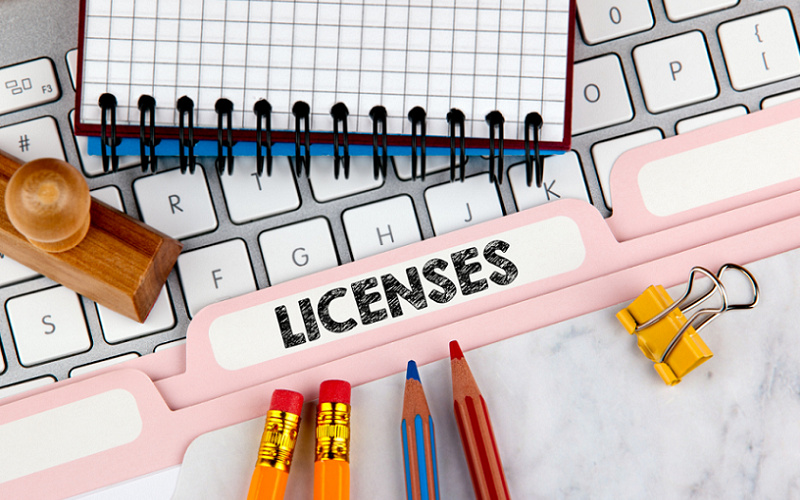 Starting your own business is an exhilarating journey, filled with dreams of growth, prosperity, and innovation. But wait – before you dive headlong into this exciting adventure, it's imperative to build a strong foundation by taking care of the legalities. Among the maze of planning, one aspect that is often underestimated is obtaining the right licenses and permits. In the zealous pursuit of dreams, many entrepreneurs tend to overlook this crucial component.
The Role of Legal Structure in Your Business
Embarking on your entrepreneurial journey involves making several critical decisions, one of which is choosing the legal structure for your business. This choice will have long-lasting implications on how you operate, ranging from taxation to liability, and even how you can raise capital.
Definition of Legal Structure
Before we delve into the importance and types of legal structures, let's understand what a legal structure actually is. The legal structure refers to the legal organization of your business; it dictates the way your business is recognized under the law. It also determines your tax obligations, the personal liability you face, and how you can raise funds for expansion or operations.
Importance of Choosing the Right Legal Structure
Selecting the most suitable legal structure for your business is pivotal. It not only influences your taxes but also affects your degree of personal liability should anything go wrong. Moreover, the legal structure can impact how you make important management decisions and how potential investors perceive your business. Considering the gravity of its implications, it's crucial to weigh all the options and perhaps consult a legal professional or business advisor.
Types of Legal Structures
There are several legal structures that you can choose from. Each structure has its own set of rules and implications. Here's a closer look at the most common legal structures [1].
Sole Proprietorship
If you're a single business owner and want the simplest structure, then sole proprietorship might be the option for you. In this structure, there is no legal distinction between the owner and the business. This means you'll receive all the profits, but you are also personally liable for all debts or legal actions against the business.
Partnership
If you're planning to start your business with one or more partners, a partnership structure may be suitable. It allows you to share profits and losses, but remember that each partner is personally liable for debts and legal actions against the business.
Corporation
A corporation is a more complex legal structure, where the business is considered a separate entity from its owners. This means that the owners (shareholders) are not personally liable for debts or liabilities of the corporation. However, the trade-off is that corporations are subject to double taxation – the company's profit is taxed, and then any dividends distributed to shareholders are taxed again on the individual's tax return.
Limited Liability Company (LLC)
An LLC combines elements of both corporations and sole proprietorships or partnerships. It offers protection from personal liability like a corporation, but with tax efficiencies and operational flexibility akin to a sole proprietorship or partnership. This structure is often chosen because it tends to offer a balance between legal protection and simplicity.
Others (S Corporation, Nonprofit, etc.)
There are also other specialized forms of legal structures such as S Corporations, which allow profits to be passed through to owners' personal income without being subject to corporate tax, and nonprofit organizations that are geared towards charitable, educational, or other non-commercial endeavors.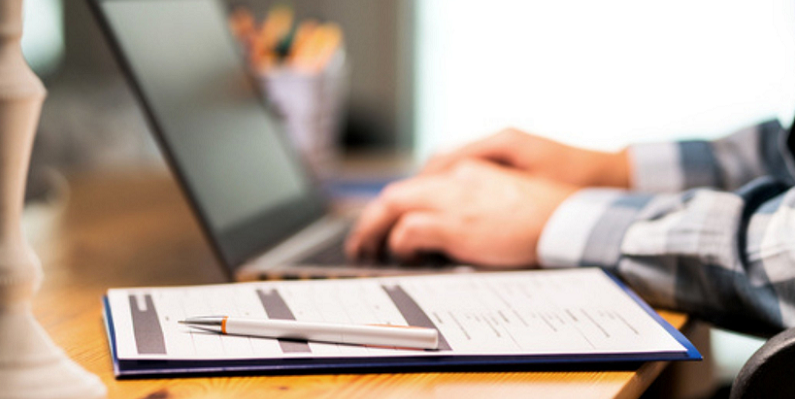 Understanding Business Licenses and Permits
Understanding the landscape of licenses and permits is fundamental to running a legally compliant and successful business.
Definition of Business Licenses and Permits
Business licenses and permits are official documents that grant you the authorization to operate your business within a specific jurisdiction. While a business license gives you the general permission to run a business, a permit is a more specialized form of authorization that pertains to a specific activity or requirement, such as health and safety regulations.
The Necessity of Having Licenses and Permits
One might wonder why going through the hassle of obtaining licenses and permits is essential. Firstly, it's a legal requirement – operating without the necessary licenses and permits is illegal and can result in fines, penalties, and even the closure of your business. Secondly, having proper licenses and permits lends credibility to your business. It assures customers, suppliers, and investors that your operations comply with the laws and regulations, which is critical for building trust and a positive reputation [2].
The Risks of Operating Without Proper Licenses and Permits
Ignoring or overlooking the need for proper licenses and permits can have detrimental consequences for your business. Here's a rundown of the risks involved.
Legal Penalties and Fines
Operating without the necessary licenses and permits is a legal violation that can result in hefty fines. The amount of fines can vary, but they can accumulate quickly and become a financial burden on your business.
Damage to Reputation
Your business's reputation is one of its most valuable assets. Being known as a company that doesn't comply with legal requirements can deter customers and clients from doing business with you. Rebuilding a tarnished reputation can be difficult and time-consuming.
Operational Disruptions
If you are found to be operating without the required licenses and permits, you may be forced to cease operations until you become compliant. This can lead to loss of income, customer trust, and potentially, permanent closure.
Personal Liability
In certain cases, operating without the necessary licenses or permits can expose you, as the business owner, to personal liability. This means that you could be held personally responsible for any damages or legal violations that your business incurs.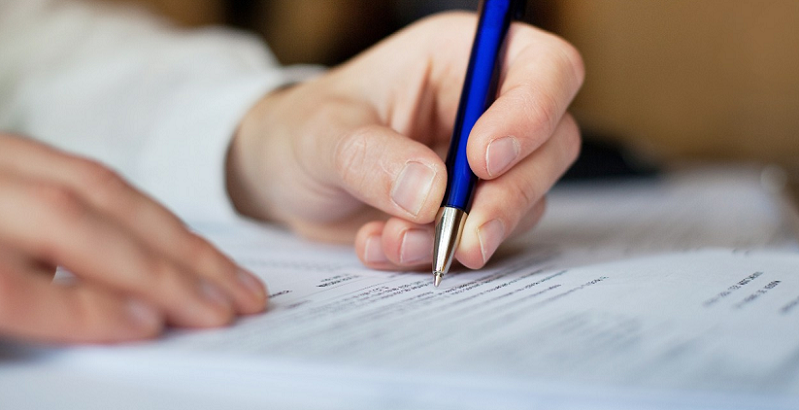 A Step-by-Step Guide to Securing Business Licenses and Permits
Armed with the understanding of the importance of licenses and permits, you're now ready to dive into the process of securing them. This can be a daunting task, especially for new entrepreneurs. Here's a step-by-step guide that will navigate you through the maze of securing the licenses and permits needed for your business.
Researching the Requirements
Before you start filling out applications, it's crucial to know what you're up against. Researching the requirements for your specific business type and location is an essential first step [3].
Federal Requirements
Some industries are regulated at the federal level, and you might need federal licenses or permits. This is particularly common in businesses that are involved in activities like aviation, alcohol, or agriculture. Check relevant federal agency websites for information.
State Requirements
Different states have different requirements regarding licenses and permits. It's crucial to understand what is needed in the state where your business will operate. Visit your state's official website or contact the state business licensing office for information.
Local/Municipal Requirements
In addition to federal and state requirements, you may also need to comply with licensing and permitting requirements at the local level. Contact your city or county government office to learn what is required in your area.
Common Types of Licenses and Permits
There is a variety of licenses and permits that you may need to obtain. Here's an overview of some common ones.
General Business License
This license is the basic permission to operate a business in a particular city or county. It's one of the most common requirements for all businesses.
Professional and Trade Licenses
Certain professions and trades, such as lawyers, accountants, or electricians, may require specific licenses. These usually necessitate passing exams or meeting certain educational criteria.
Health and Safety Permits
If your business involves the preparation and handling of food or if you operate a facility that must meet health standards, you will likely need health permits.
Signage Permits
Before you put up signs for your business, check if your local government requires a permit. There are often regulations regarding the size and placement of signs.
Sales Tax License
If you're selling products or services that are subject to sales tax, you will need a license to collect and remit these taxes to the state.
Zoning and Land Use Permits
These permits are necessary for ensuring that your business location complies with local zoning and land-use regulations.
Environmental Permits
If your business operations have environmental impacts, you may need permits related to air and water quality, waste management, and pollution control.
Application Process
Once you know which licenses and permits you need, it's time to start the application process [4].
Gathering Necessary Documents
Prepare all the documentation required for the applications. This may include identification, proof of business address, tax identification number, and more.
Filling Out Application Forms
Complete the application forms for the licenses and permits you need. Be sure to fill in the information accurately to avoid any delays or issues.
Paying Fees
There are typically fees associated with obtaining licenses and permits. Be prepared to pay these as part of the application process.
Following Up on Application Status
After you've submitted your applications, follow up regularly to check on the status. Be prepared to provide additional information if needed.
Special Considerations for Home-Based Businesses
If you're running your business from home, there are additional considerations. Some municipalities have specific regulations for home-based businesses, and you might need special permits, especially if you expect to have clients coming to your home or if you'll be making modifications to your home for your business.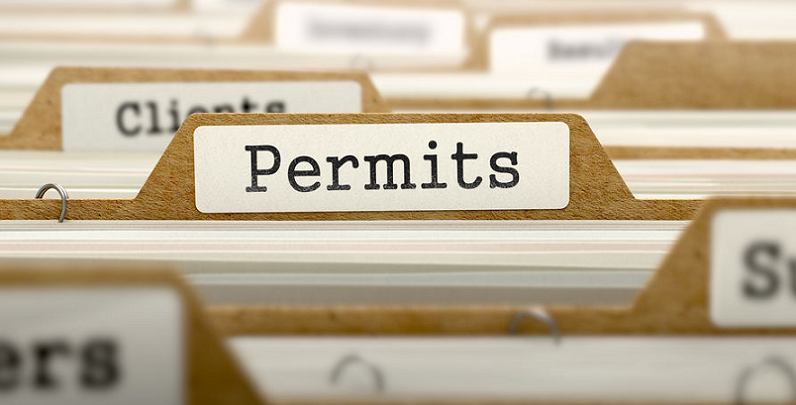 Managing Your Business Licenses and Permits
Managing and maintaining your business licenses and permits is an ongoing process. This section is dedicated to guiding you through the best practices in managing your licenses and permits efficiently.
Keeping Records and Staying Organized
Being organized is the key to effective management. When it comes to licenses and permits, it's essential to keep meticulous records [5].
Safe Storage
Ensure that all your licenses and permits are stored in a safe and secure location. You may opt for physical storage in a filing cabinet or electronic storage in a secure cloud service.
Creating a Database
Create a database or log of all your licenses and permits. Include information such as issuance date, expiration date, renewal requirements, and any other pertinent details.
Regular Review
Regularly review your database to ensure that all information is up to date and that no renewal deadlines are approaching unnoticed.
Staying Informed About Regulatory Changes
Laws and regulations are not static and can change. Staying informed about any changes in the regulatory environment is essential to ensure continued compliance.
Subscribing to Newsletters
Many regulatory agencies have newsletters or notification services. Subscribe to these to receive updates on any changes that might affect your business.
Professional Consultation
Engaging the services of a lawyer or business consultant who specializes in compliance can also be an effective way to stay informed about regulatory changes.
Renewing Licenses and Permits
Most licenses and permits are not indefinite and will require renewal. Timely renewals are critical to avoid interruptions in your operations.
Monitoring Expiration Dates
Monitor the expiration dates of your licenses and permits closely. Set reminders well in advance to start the renewal process.
Gathering Renewal Requirements
Some licenses and permits may have specific requirements for renewal. Ensure that you are aware of and comply with these requirements.
Submitting Renewal Applications
Complete and submit renewal applications ahead of deadlines. Like the initial application process, be prepared to pay any fees associated with renewal.
Addressing Changes in Business Operations
As your business evolves, your licensing and permit requirements may change. Whether you are expanding, relocating, or changing the nature of your services, these changes must be reflected in your licenses and permits.
Reporting Changes
Report any significant changes in your business operations to the relevant licensing authorities. This may require you to update your existing licenses or obtain new ones.
Evaluating New Requirements
Evaluate whether the changes in your business create new licensing or permit requirements. For example, expanding into a new state may necessitate additional state licenses.
References

[1] Apply for licenses and permits
[2] State and Local Small Business Licenses for Start-Ups
[3] Starting a Business? A Guide to Business Licenses and Permits
[4] Legal Requirements for Starting a Small Business
[5] Business Licenses and Permits