Trademark Triumph: How to Successfully Register Your Business Name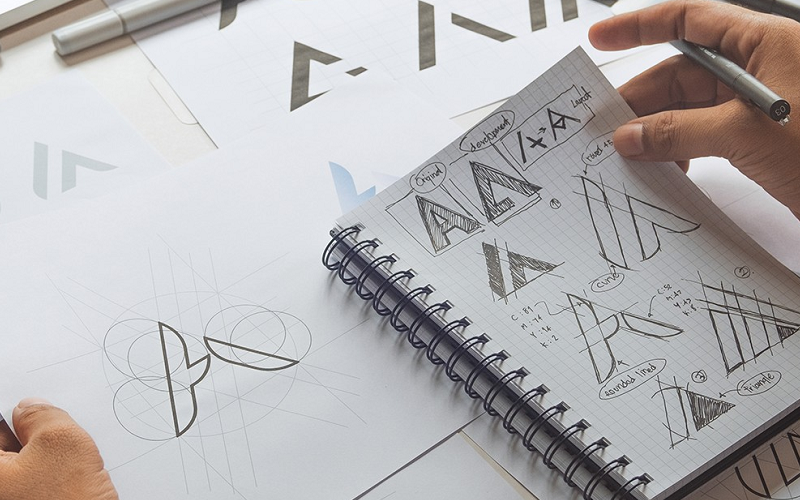 The road to trademarking your business name might seem like an uphill battle, filled with paperwork, legal jargon, and seemingly endless waiting times. However, securing that unique name for your business is an essential step in the grand scheme of your enterprise. It's the bedrock of your brand identity, a safeguard against misuse, and a potent tool for standing out in a crowded marketplace. Here we demystify the process of trademark registration, providing you with an easy-to-follow, step-by-step guide.
Understanding the Basics of Trademarks
It's important to have a solid understanding of what trademarks are and how they function in the business world. Having a grasp of these basics will provide you with a robust foundation as we navigate the trademark registration process.
Definition of a Trademark
A trademark is a type of intellectual property that protects words, phrases, symbols, logos, or any other indicators that distinguish a business's goods or services from those of others. In a sense, trademarks are the brand identifiers that set your business apart from the competition. They convey your business's reputation and quality of services to the consumer, becoming a critical part of your business's identity.
The Role of Trademarks in Business
Trademarks play a significant role in business operations, particularly in a crowded marketplace. They enable a business to establish its identity and prevent confusion with other businesses. A strong trademark can be a powerful marketing tool, as it allows customers to recognize your brand and associate it with certain qualities or reputation.
Imagine a customer walking through the shopping aisle or browsing online: they can instantly identify your products or services by seeing your trademark, which might be your business name, logo, or tagline. This identification process enables customers to make quicker purchasing decisions and fosters customer loyalty, both of which are key to your business's success [1].
Different Types of Trademarks
While we are focusing on business names in this post, it's worth noting that there are different types of trademarks to protect various elements of your business identity:
Word Mark
These are trademarks that protect the words or phrases used to identify your business or its products/services. This could be your business name or a particular product name.
Logo Mark
These are trademarks that protect logos or symbols associated with your business. A logo mark can be crucial if your logo is a significant part of your brand recognition.
Trade Dress
This protects the visual appearance or packaging of a product that signifies its source. For instance, the unique shape of a product bottle or the layout of a retail store can be protected as trade dress.
Sound Mark
Unusual, but not unheard of, sound marks protect a specific sound associated with a business or product. The classic example is the distinct three-note chime associated with NBC.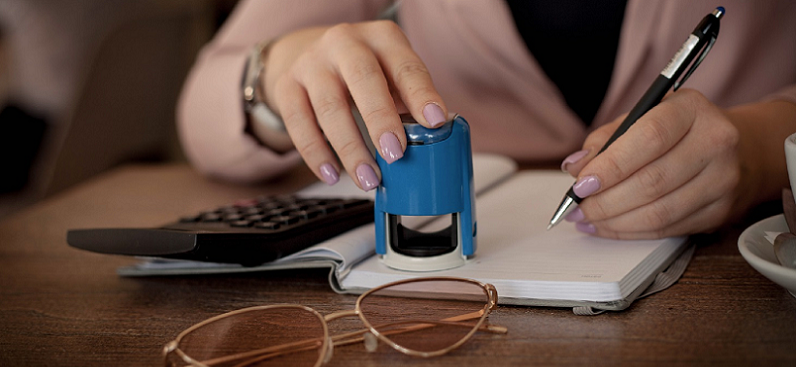 The Value of Trademarking Your Business Name
After understanding what a trademark is, you may ask, "Why should I trademark my business name?" The answer lies in the immense value that a trademark can add to your business.
Protection Against Misuse and Confusion
One of the principal benefits of a registered trademark is that it provides legal protection against unauthorized use. Once you've trademarked your business name, it becomes an asset that you alone own the rights to use within the stipulated class of goods or services.
This means that if another company tries to use a similar name that could cause confusion among customers, you have the right to take legal action. A trademark essentially protects your brand's reputation and prevents others from profiting off your name or goodwill.
Enhancing Brand Recognition
Your business name is more than just a name; it's a representation of your company's story, values, and promise to consumers. A trademark helps enhance this representation and makes it easy for customers to identify your products or services in the market.
With a unique, recognizable name backed by a registered trademark, your business can stand out in the crowd, driving customer loyalty and helping to build a strong reputation in your industry [2].
Legal Rights and Benefits
Registering your business name as a trademark grants you exclusive rights to use the name nationwide in connection with the goods and services listed in the registration. This can be an effective deterrent, discouraging others from attempting to use your business name or a confusingly similar one.
In addition, having a registered trademark can make it easier to claim your rights in court should any infringement occur. It also allows you to use the registered trademark symbol (®), notifying others of your rights and adding an extra layer of protection.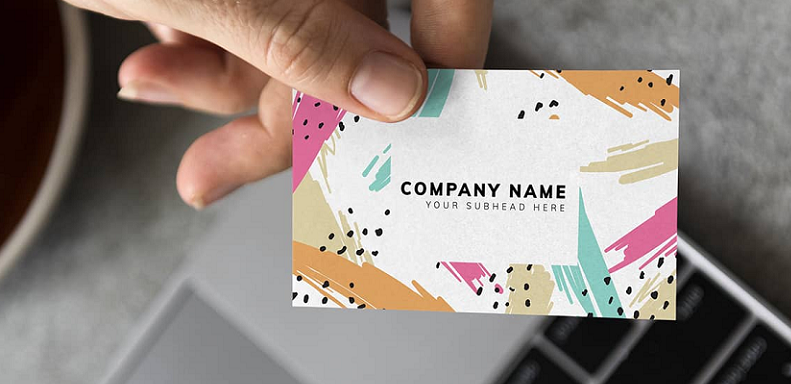 Step-by-Step Guide to Trademarking Your Business Name
Now that we've explored the value of trademarking your business name, it's time to guide you through the process of making that happen. Registering a trademark can seem complicated at first, but with careful planning and following the right steps, it can be a manageable and ultimately rewarding process.
Conducting a Comprehensive Trademark Search
Before applying for a trademark, it's important to verify that your chosen business name isn't already in use or registered by someone else. This helps prevent potential legal disputes and refusal from the Trademark Office.
Importance of Trademark Search
A comprehensive trademark search allows you to identify any potential conflicts with existing trademarks. It provides you with a clear view of the competitive landscape, preventing possible legal disputes and saving you from costly rebranding further down the line.
Tools and Resources for Conducting a Trademark Search
The United States Patent and Trademark Office (USPTO) provides a free online tool called the Trademark Electronic Search System (TESS) that you can use to search existing trademarks. You can use this tool to conduct a basic search for direct hits of your proposed trademark, as well as a more comprehensive search for similar trademarks that could potentially conflict with yours.
Preparing a Trademark Application
Once you've conducted a thorough trademark search and determined that your business name is likely to be available, the next step is to prepare your trademark application.
Gathering Necessary Information
Preparing your trademark application requires gathering specific information about your business and the trademark you wish to register. This includes your business name, a clear representation of your trademark, the goods or services associated with the trademark, and the date of first use if you've already started using the mark in commerce.
Crafting a Solid Description of Goods and Services
A crucial part of your application is the description of your goods or services. You need to be clear and precise about the products or services your business offers. Being vague or overbroad can lead to a rejection of your application [3].
Submitting the Trademark Application
With all the necessary information in hand and a clear description of your goods and services, you are ready to submit your application.
Online Filing Through the United States Patent and Trademark Office (USPTO)
You can submit your trademark application online through the USPTO's Trademark Electronic Application System (TEAS). The system provides detailed instructions for each step of the application process to guide you along the way.
Understanding the Fees and Timeline
Filing a trademark application does come with a fee, which varies based on the type of application form you choose. As of my knowledge cutoff in September 2021, the fee ranged from $250 to $350 per class of goods or services. Be sure to check the USPTO's current fee schedule.
The timeline for trademark registration can vary greatly, typically ranging from several months to a couple of years. This depends on the complexity of your application and the potential issues that arise during the examination process.
Responding to Office Actions
After your application is submitted, it will be reviewed by a USPTO examining attorney. They might issue what's known as an "Office Action," which is a document outlining any issues with your application.
Definition and Types of Office Actions
Office Actions can range from simple requests for additional information to more complex issues like likelihood of confusion with an existing trademark. It's important to address these actions promptly and adequately.
Appropriate Responses and Timelines
For most Office Actions, you have six months to respond. If you don't respond within this time frame, your application may be abandoned. Your response should address all the issues raised by the examining attorney. You may wish to consult with an intellectual property attorney for complex Office Actions [4].
Final Registration and Post-Registration Maintenance
After all issues have been resolved, your mark will be published in the Official Gazette, a weekly publication of the USPTO. If no opposition is filed within 30 days, your mark will proceed to registration.
Successful Registration and Trademark Certificate
Upon successful registration, you'll receive a certificate of registration from the USPTO. This certifies that your trademark is registered, providing you with nationwide rights to use your mark in connection with the goods and services listed in the registration.
Importance of Regular Maintenance and Renewal
Trademark registration isn't a one-time process. To keep your trademark rights active, you need to file regular maintenance documents. Generally, the first maintenance document is due between the 5th and 6th year after registration, and subsequent renewals are required every 10 years.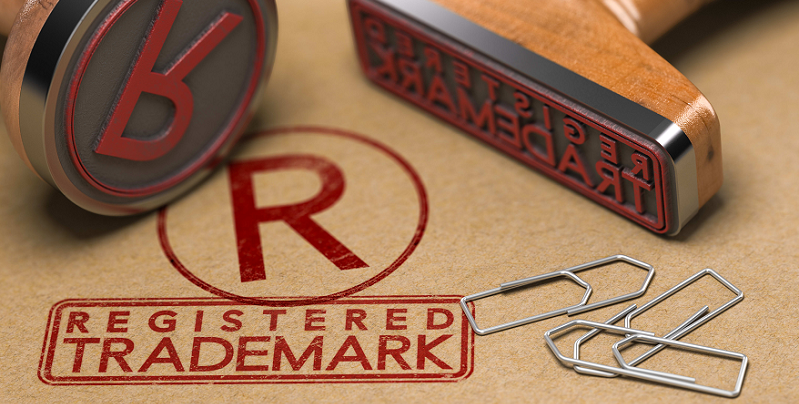 Common Mistakes to Avoid While Registering a Trademark
Navigating the path to trademark registration can be complex and intricate. While we have provided a guide to help you through this process, it's equally important to be aware of common pitfalls that can disrupt or derail your trademark journey. By being cognizant of these, you can maximize your chances of achieving a 'Trademark Triumph'.
Selecting a Descriptive or Generic Name
One of the common mistakes in the trademark registration process is choosing a name that is too descriptive or generic. The USPTO generally does not allow the registration of a trademark that merely describes an ingredient, quality, characteristic, function, feature, purpose, or use of the specified goods or services. Similarly, generic names, those that simply state the product or service itself, are also not allowed. Therefore, choose a unique, distinctive name for your business that can be legally protected.
Neglecting to Conduct a Thorough Search
Some businesses make the mistake of not conducting a comprehensive trademark search before applying for registration. This can lead to potential conflicts with existing trademarks, resulting in legal disputes or a refusal from the USPTO. Therefore, it is critical to conduct a thorough search using tools like TESS to ensure that your proposed business name is indeed available.
Misidentifying Goods and Services
Incorrectly identifying your goods and services in your application is another common pitfall. The USPTO requires a clear and specific identification of goods and services associated with your mark. If you are too vague or too broad, or if you identify the wrong goods or services, your application may be refused [5].
Failing to Monitor and Defend Your Trademark
Finally, after you've successfully registered your trademark, the responsibility to monitor and defend it rests with you. Some businesses make the mistake of not actively monitoring their trademarks, which could lead to infringement without their knowledge. Regularly monitor your trademark and take necessary legal action against any infringing parties to ensure that your trademark rights are not compromised.
Seeking Professional Help: When and Why
While it's entirely possible to handle the trademark registration process on your own, there may be situations where seeking professional help can be beneficial. Understanding when and why to enlist the aid of a trademark attorney can save you time and provide you with peace of mind.
When to Seek Professional Help
There are several instances in the trademark registration process where professional guidance can be valuable:
Conducting a Trademark Search
While you can perform a basic trademark search using TESS, a trademark attorney can conduct a more comprehensive search, including state trademark databases, business registries, domain name databases, and more, to ensure that your proposed business name is truly unique.
Preparing and Filing Your Application
Preparation and filing of your trademark application can be a complex process. A professional can help ensure that your application is correctly filled out, avoiding common mistakes that could delay the process or lead to refusal of your application.
Responding to Office Actions
If the USPTO issues an Office Action regarding your application, it can be particularly beneficial to consult with a professional. Trademark attorneys are experienced in responding to these actions and can guide you on the appropriate steps to take.
Why Seek Professional Help
In addition to the above situations, there are several reasons why it might be beneficial to seek professional help:
Expertise and Knowledge
Trademark attorneys are experts in their field, with a deep understanding of the intricacies of trademark law. They can provide valuable insight and guidance throughout the registration process, helping to prevent costly errors and omissions.
Time and Resource Saving
The process of registering a trademark can be time-consuming and complex. Hiring a professional allows you to focus on what you do best: running your business.
Peace of Mind
Lastly, enlisting professional help can provide peace of mind. Knowing that your application is in the hands of a professional can relieve stress and reduce uncertainties throughout the process.
References

[1] How to Register and Trademark a Brand Name
[2] Trademark process
[3] Choose your business name
[4] How to Trademark Your Startup Business Name
[5] How to Trademark a Name