The Power of Patents: Shielding Your Innovations from Copycats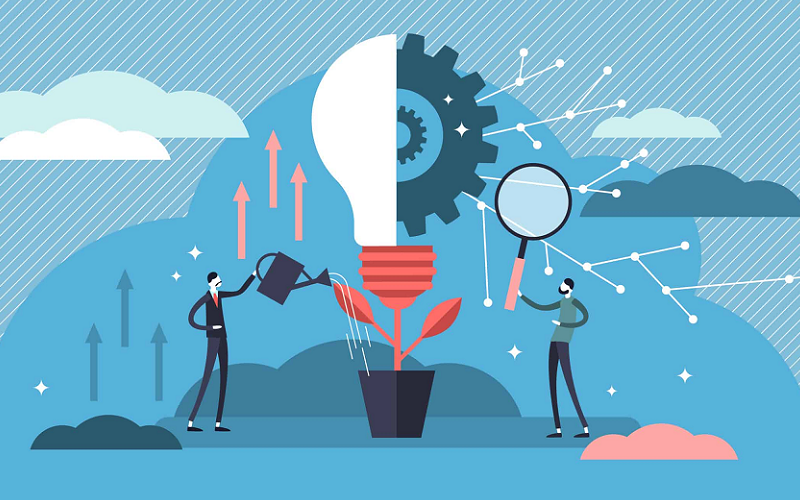 In the competitive world of business, innovation is the lifeblood that sets you apart from your competitors. But what happens when your groundbreaking idea, the product of countless hours of labor, is copied by competitors and claimed as their own? This is where the power of patents comes into play. Patents, a form of intellectual property protection, act as a safeguard for your ideas and inventions, shielding them from unscrupulous copycats. Patents not only ensure the rightful ownership of your inventions but also become a valuable asset to your business.
Understanding Patents
It's essential to understand what patents are and how they differ from other forms of intellectual property protection. A clear understanding of patents can equip you with the knowledge necessary to protect your unique innovations adequately.
Explanation of Patents
A patent, at its core, is a legal instrument granted by the government that gives the patent owner the exclusive right to exclude others from making, using, or selling the invention that's described in the patent for a set period, typically 20 years from the date of filing the application. The underlying premise of the patent system is to encourage innovation; it allows inventors to protect their creations, which, in turn, provides an incentive for others to strive for new and useful discoveries.
Types of Patents: Utility, Design, and Plant
It's important to note that there are three primary types of patents: utility patents, design patents, and plant patents.
Utility patents, the most common type, are granted for new and useful processes, machines, manufactures, or compositions of matter, or new and useful improvements thereof. If you invent a new kind of engine or a revolutionary manufacturing process, you're likely looking at a utility patent.
Design patents, on the other hand, protect new, original, and ornamental designs for an article of manufacture. While a utility patent protects the way an article is used and works, a design patent protects the way an article looks.
Finally, plant patents are granted to anyone who invents or discovers and asexually reproduces any distinct and new variety of plant.
How Patents Differ from Copyrights and Trademarks
While all part of the intellectual property family, patents, copyrights, and trademarks protect different types of assets. Patents protect inventions and improvements to existing inventions, copyrights protect literary and artistic works (such as books and music), and trademarks protect brand names and logos [1].
To give a simple analogy, if you invent a new type of coffee maker, you would patent the coffee maker's unique functioning. If you write an instruction manual for using the coffee maker, you could copyright that manual. And, if you have a brand name or logo on the coffee maker, that could be protected under trademark law.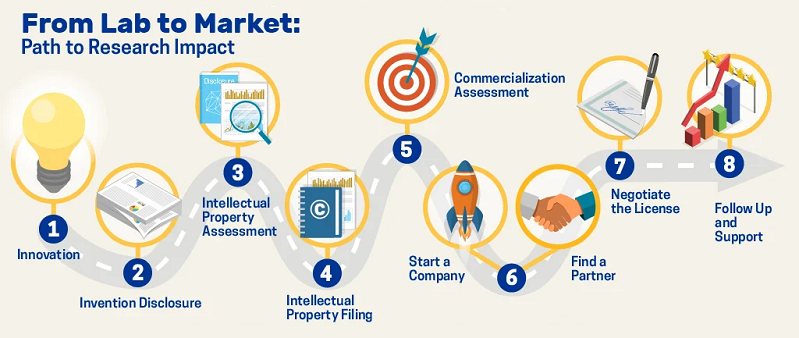 The Power of Patents
Why is it crucial for innovators and businesses to consider patenting their inventions? Here we explore the power of patents and how they contribute to your business strategy, with real-world examples and insights into the economic value patents can bring.
The Role of Patents in Business Strategy
Patents can play a crucial role in a business's overall strategy. In addition to protecting your invention from being replicated by competitors, patents can serve as a strategic tool in several ways.
First, having a patented invention can act as a significant barrier to entry for potential competitors, giving you a monopoly in the market for your invention for a certain period. Second, patents can be used as a marketing tool, as customers may perceive patented products as being of higher quality or more innovative. Finally, patents can serve as an asset in negotiations, whether during investment discussions, licensing negotiations, or in a sale of the business.
Real-World Examples of Patents Protecting Innovations
There are countless examples of how patents have played a critical role in protecting businesses' innovations. Consider the case of Google's PageRank patent, a method for ranking web pages in a search engine results. It's a prime example of a patent that provided Google with a competitive edge in its early days.
Another example is the pharmaceutical industry, where patents are the lifeblood of companies. The development of new drugs involves significant research and development investments. Companies can recoup these investments because patents protect their drugs from generic competition for a certain period, typically 20 years [2].
The Economic Value of Patents
Patents also carry significant economic value. They can be licensed or sold, providing a direct revenue stream for the business. Additionally, patents can increase a business's valuation, particularly for startups looking to attract investment. A robust patent portfolio signals to investors that a company is innovative and has a competitive advantage in its industry.
Furthermore, in industries like technology and pharmaceuticals, patents can even be securitized and used to raise debt, demonstrating the significant economic leverage a well-managed patent portfolio can provide.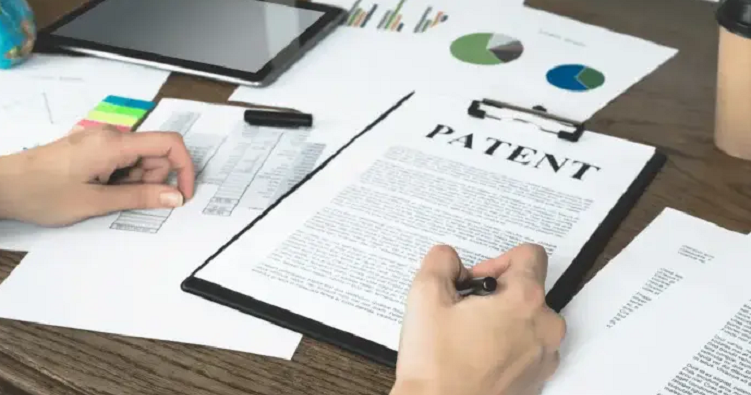 Patenting Process
With a clear understanding of the importance of patents, it's essential to explore the process involved in securing these vital shields for your inventions. The patenting process can appear daunting, especially for first-time innovators, but it becomes manageable once you understand its steps.
Detailed Overview of the Patenting Process
The patenting process begins with an invention – it should be something new, non-obvious, and useful. Once you have your invention, the process follows these general steps:
Documentation: Keep a detailed record of your invention process, including every step of the invention with signatures and dates. This can be vital if there are disputes about who invented something first.
Research: Conduct a thorough patent search to ensure your invention hasn't already been patented. There are several online databases, like the United States Patent and Trademark Office (USPTO) database, to help you with this.
Application Preparation: Prepare your patent application. This includes providing detailed information about your invention and how it works, along with any diagrams or drawings.
Filing the Application: Once prepared, you file the application with the patent office. In the U.S., you'd file with the USPTO.
Patent Examination: An examiner at the patent office reviews your application to determine if your invention meets the patentability requirements.
Grant or Denial: If the examiner decides your invention is patentable, the patent will be granted. If not, you'll receive a notice of rejection, to which you can respond with modifications to your application.
Preparing a Patent Application: Essential Components
A patent application is a critical document that can significantly influence the chances of your patent being granted. A well-prepared patent application typically includes:
Title: A brief but specific title that describes your invention.
Background: A section that provides the context of your invention, including a discussion of existing related patents.
Summary: A concise summary of your invention that outlines its unique aspects.
Detailed Description: A comprehensive and detailed description of your invention, including how it works. This is where you need to be as clear and detailed as possible.
Claims: Perhaps the most critical section of the patent application, claims define the boundaries of patent protection. They set out exactly what your patent covers and what it doesn't.
Drawings: Any visual representations that can help understand your invention.
Understanding the Role of a Patent Attorney
Patent attorneys play a crucial role in the patenting process. They specialize in intellectual property law and understand the complexities of the patent application process. A good patent attorney can help you draft a solid patent application, respond to rejections or objections from the patent office, and help you navigate any potential disputes that may arise [3].
While it's possible to apply for a patent without an attorney, the process can be complicated, time-consuming, and filled with technicalities. Therefore, hiring a patent attorney can often increase your chances of obtaining a patent.
Risks of Not Patenting Your Innovations
While the patenting process may seem intricate and lengthy, the risks of not patenting your innovations can be even more significant. In a highly competitive business environment, failing to secure patents for your inventions can lead to severe consequences.
Case Studies of Businesses That Failed to Patent Their Innovations
The annals of business history are filled with instances where failure to patent an invention led to significant losses. One such story is that of Alexander Graham Bell and Elisha Gray, who both invented a telephone device around the same time. However, Bell managed to file a patent application a few hours earlier than Gray. Consequently, Bell is credited as the inventor of the telephone, and he reaped the financial benefits.
Another cautionary tale involves Robert Kearns, the inventor of the intermittent windshield wiper. Kearns did not initially secure a patent for his invention. Large auto companies adopted his design without permission or compensation. Kearns later won substantial settlements in court, but only after many years of expensive litigation [4].
The Impact of Patent Infringement on Businesses
If you do not patent your invention, it leaves the door wide open for competitors to copy your idea and market it as their own. This practice, known as patent infringement, can lead to significant losses in revenue, market share, and brand reputation.
If a competitor starts selling a copied version of your invention at a lower price, it can erode your market share and profits. Even if you decide to take legal action, the absence of a patent makes it challenging to prove your ownership of the invention.
The Costs of Legal Disputes Over Intellectual Property
The financial implications of intellectual property disputes can be devastating for businesses, particularly small and medium-sized enterprises. Legal proceedings are costly and time-consuming. In the absence of a patent, these disputes become even more complex and difficult to resolve.
For instance, the legal fight that Robert Kearns had to go through was not only financially draining but also took a significant toll on his personal life. Having a patent in place can provide a clear demarcation of your rights and significantly aid in any potential legal disputes.
Overcoming Common Misconceptions about Patents
Misconceptions about costs, the patenting process, and enforcement of patents can sometimes discourage innovators, but understanding the reality can provide clarity and guide you in making informed decisions.
Debunking Misconceptions About Costs
One of the most common misconceptions about patents is that they're prohibitively expensive. While it's true that obtaining a patent can be costly – considering the patent office fees, attorney's fees, and potential costs of drawings and prototypes – it's crucial to view these costs as an investment rather than an expense [5].
Just as businesses invest in research and development or marketing, the costs of obtaining a patent should be seen as an investment in protecting your innovation, potentially bringing a higher return in the long run. Further, various resources and programs can help reduce these costs, especially for small and medium-sized businesses and individual inventors. For example, the USPTO offers a reduced fee structure for "small entities" and "micro entities."
Understanding the Patenting Process: It's Not as Daunting as It Seems
The patenting process may appear intimidating due to its technicalities and legal jargon. However, it's not as daunting as it may seem. The process is methodical and systematic, and by breaking it down into manageable steps, as we've done in Section IV, you can navigate it successfully.
Additionally, hiring a patent attorney can make the process much smoother. These professionals are trained to guide inventors through the patenting process, assisting with patent searches, application preparation, and interactions with the patent office.
Clearing Up Misconceptions About Patent Enforcement
Another common misconception is that the patent office is responsible for enforcing patents, which is not the case. It's up to the patent holder to enforce their patent rights. If someone is infringing on your patent, you will need to take legal action against them.
While it's true that enforcing patent rights can be costly, various strategies can help manage these costs. For example, you can license your patent to another company that has the resources to enforce it. Alternatively, some law firms work on a contingency basis for patent enforcement, meaning they only get paid if you win your case.
References

[1] 5 Ways To Protect Your Startup From Copycats
[2] What Is a Patent Worth?
[3] Protecting Innovation: Step-by-Step Guide to Patenting Your Invention Idea
[4] Intellectual Property Strategy
[5] Patents: Protecting Inventors and Their Inventions