Protect Your Assets: A Beginner's Guide to Intellectual Property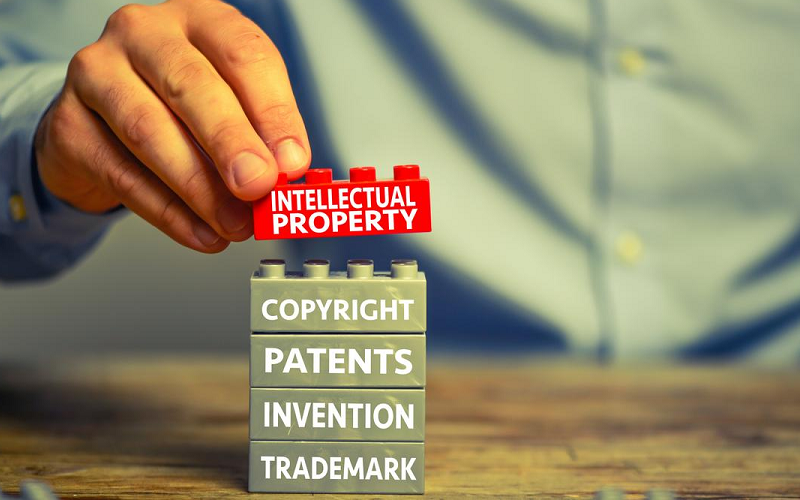 If you're new to the world of business or you're an experienced entrepreneur, intellectual property (IP) should be on your radar. Intellectual property is more than just a buzzword – it's the lifeblood of your business and a critical element of your strategic plan. Here we demystify intellectual property and explore its different types – patents, trademarks, copyrights, and trade secrets. We highlight the importance of each and give you a clear understanding of why they matter for your business's success.
Understanding Intellectual Property
Intellectual Property (IP) forms the cornerstone of many successful businesses. It's essential to understand what it encompasses to protect your assets effectively. But what exactly does intellectual property mean, and what types does it include?
Definition of Intellectual Property
Intellectual property refers to creations of the mind – such as inventions, literary and artistic works, designs, symbols, names, and images used in commerce. These are protected by law through patents, copyright, trademarks, and trade secrets, allowing the people who came up with them to earn recognition or financial benefit from what they've invented or created.
Different Types of Intellectual Property
Intellectual property is categorized into four main types: patents, trademarks, copyrights, and trade secrets. Each protects a different form of intellectual creation and serves a unique role in safeguarding your business's assets [1].
Patents
A patent is an exclusive right granted for an invention. Essentially, a patent is a right to prevent others from making, using, selling, or distributing the patented invention without permission. This right is granted for a limited period, typically 20 years from the filing date of the application.
Trademarks
A trademark is a distinctive sign or symbol that identifies certain goods or services produced or provided by an individual or a company. Its role is to distinguish your business's goods or services from those of other entities, thereby avoiding confusion for consumers. Trademarks can be renewed indefinitely, as long as they are being used in commerce and defended against infringement.
Copyrights
Copyright is a legal term used to describe the rights that creators have over their literary and artistic works. Works covered by copyright range from books, music, paintings, sculpture, and films to computer programs, databases, advertisements, maps, and technical drawings. In most cases, copyright lasts for the lifetime of the author plus 70 years.
Trade Secrets
A trade secret encompasses confidential business information that provides a competitive edge to a business. Trade secrets encompass manufacturing or industrial secrets and commercial secrets. They could include sales methods, distribution methods, consumer profiles, advertising strategies, lists of suppliers and clients, and manufacturing processes. Unlike patents or copyrights, trade secrets are protected indefinitely until public disclosure.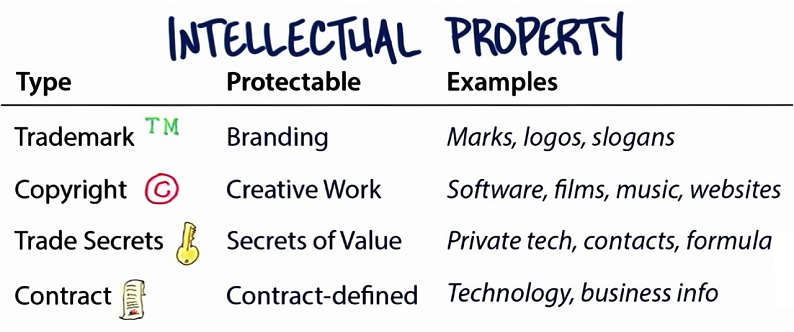 Benefits of Protecting Your Intellectual Property
It's clear that intellectual property rights form an integral part of your business, but what are the tangible benefits that make them worth pursuing? Protecting your intellectual property can provide your business with significant advantages, ranging from increased business value to enhanced reputation.
Competitive Advantage
One of the most substantial benefits of protecting your intellectual property is gaining a competitive edge in your market. When you protect your business's inventions, designs, and proprietary processes, you prevent competitors from copying or stealing your ideas. This protection enables you to be the sole provider of your unique product or service, setting your business apart and allowing it to thrive in a crowded marketplace.
Increased Business Value
Intellectual property can significantly boost the value of your business. Investors and buyers often look at a company's intellectual property portfolio when considering investment or acquisition. A robust IP portfolio indicates a higher level of sophistication and commitment to innovation, making your business more attractive to potential investors, partners, and customers.
Revenue Opportunities
Intellectual property rights also provide the opportunity for additional revenue streams. Licensing your patents, copyrights, or trademarks to third parties can bring in income. In some cases, the revenue generated from licensing can surpass the revenue from selling your own products or services [2].
Enhancing Business Reputation
Protecting your intellectual property can also improve your business's reputation. Registering a patent or trademark shows potential customers and partners that you are serious about your business and the products or services you provide. It signifies that your business is original, innovative, and committed to quality, which can boost your brand's image and increase customer loyalty.
Deep Dive: Trademarks
Trademarks can play an invaluable role in protecting your brand and ensuring your customers know exactly where their products or services are coming from.
Understanding Trademarks
A trademark is a distinctive sign, symbol, or expression that identifies and distinguishes the goods or services of one enterprise from those of others. Trademarks can take various forms, such as words, logos, figures, letters, or even sounds. They essentially function as the "face" of your business to the world and can significantly contribute to your branding efforts.
The Importance of Trademarks in Business
Why are trademarks important for your business? They provide a way for your customers to recognize your products or services in the marketplace. A strong, recognizable trademark can be a powerful marketing tool and can contribute significantly to your brand's identity and reputation.
Furthermore, owning a registered trademark provides you with legal rights, allowing you to prevent others from using similar signs that might confuse your customers. This can be vital for preventing counterfeit products or services from damaging your brand's reputation.
Process of Registering a Trademark
Registering a trademark can be a detailed process, but it is essential to ensure your brand's protection. Here are the main steps you'll need to follow:
Searching for Existing Trademarks
Before applying for a trademark, it's essential to conduct a thorough search to ensure your desired trademark isn't already registered by another business. You can do this using various online databases, such as the United States Patent and Trademark Office's Trademark Electronic Search System (TESS).
Filing an Application
Once you've confirmed your trademark is unique, the next step is to file an application with the appropriate national or regional trademark office. This application will typically require details about your trademark, including the mark itself, the goods or services it will be associated with, and your details as the applicant.
Post-Registration Maintenance
After successfully registering your trademark, your responsibility doesn't end. You'll need to ensure its continual use in commerce and defend it against potential infringement. Additionally, you will need to renew your trademark periodically according to the laws of your country [3].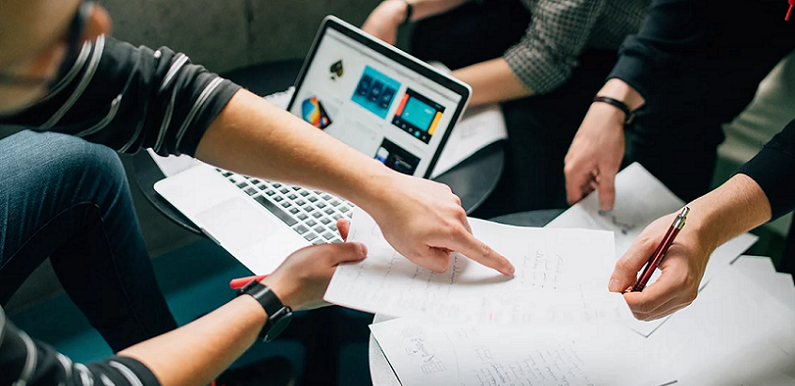 Deep Dive: Patents
Patents are all about protecting your inventions and ensuring that you have the exclusive right to profit from your innovative ideas.
Understanding Patents
A patent is a right granted to an inventor by the government that permits the inventor to exclude others from making, selling, or using the invention for a set period. Patents are designed to encourage innovation and inventiveness, offering inventors a way to protect their ideas and potentially profit from them.
Importance of Patents in Business
Why should a business care about patents? First and foremost, they protect your innovation from competitors. If you've come up with a game-changing product or process, a patent can prevent others from copying your idea and capitalizing on your hard work.
Secondly, patents can significantly increase your business's value, especially for startups. A robust patent portfolio can attract investors and may increase the valuation of your company. In some industries, such as technology or pharmaceuticals, patents are particularly crucial and form a significant part of the company's value.
Process of Filing a Patent
The process of obtaining a patent is more complex than registering a trademark or copyright and generally includes the following steps:
Patent Research
The first step in the patent process is to conduct a patent search to ensure that your invention is truly unique and has not been patented by someone else. This can be a complex process and might require the assistance of a patent professional or attorney.
Filing the Patent Application
Once you've established that your invention is unique, the next step is to prepare a detailed patent application. This application should clearly and comprehensively describe the invention and show how it is new and inventive. Filing a patent application can be a complex process that might require professional assistance.
Patent Examination and Grant
After submitting your patent application, it will be examined by a patent examiner. The examiner will assess whether your invention meets the required criteria for patentability. If your application is approved, the patent is granted, giving you the exclusive right to the invention for a set period, usually 20 years [4].
Deep Dive: Copyrights
Copyrights protect a variety of works, from music and novels to software and architectural designs.
Understanding Copyrights
A copyright is a form of intellectual property protection provided to the authors of "original works of authorship," including literary, dramatic, musical, and artistic works. This protection is available for both published and unpublished works. Essentially, copyright law grants the creator of an original work exclusive rights to its use and distribution, usually for a limited time.
The Importance of Copyrights in Business
So, why are copyrights important for your business? First, they protect your original content from being used without your permission. If your business involves creating original works, copyrights prevent others from copying, distributing, or making derivatives of your work without your consent.
Secondly, copyrights can be a source of revenue. You can license your copyrighted work to others for a fee, generating additional income for your business. They also add to the overall value of your business as part of your intellectual property portfolio.
Process of Registering a Copyright
Registering a copyright gives you a public record of your ownership and enables you to take legal action against infringement. Here's how you can register a copyright:
Create an Original Work
The first step to copyrighting a work is creating it. Only original works of authorship are eligible for copyright protection.
Fix the Work in a Tangible Medium
Your work must be fixed in a tangible medium of expression, like on paper, on disk, or in an mp3 file. In other words, it can't just be an idea in your head.
File a Copyright Application
To register a copyright, you must complete an application form and deposit copies of the work to be registered. This is done through the copyright office of your country. In the U.S., for instance, you would submit your application to the U.S. Copyright Office [5].
Receive Certificate of Registration
After you've successfully registered your copyright, you'll receive a certificate of registration as proof of your ownership.
Deep Dive: Trade Secrets
Often overlooked, trade secrets can be just as valuable, if not more so, than other types of intellectual property.
Understanding Trade Secrets
A trade secret is information that has economic value to your business and is kept secret from competitors. This could include methods of production, business strategies, customer lists, or any proprietary knowledge that offers you a competitive edge. The key characteristic of a trade secret is that it derives its value from being kept hidden from the public.
Importance of Trade Secrets in Business
Trade secrets can be a significant part of your business's success. They can offer a crucial competitive advantage by keeping your unique strategies, methods, or techniques confidential. Unlike patents and copyrights, trade secrets have no time limit; they can remain your secret indefinitely as long as they are not disclosed publicly.
Additionally, they can be less costly to maintain than other forms of intellectual property, as they don't require registration or maintenance fees. However, you'll need to invest in appropriate measures to keep the information secret.
Protecting Trade Secrets
Protecting trade secrets doesn't involve a formal registration process like other types of intellectual property. Instead, it involves taking proactive steps to keep the information confidential. Here are a few ways you can protect your trade secrets:
Identify Your Trade Secrets
The first step in protecting your trade secrets is to identify them. Not all business information qualifies as a trade secret. To be considered a trade secret, the information must be secret, have economic value, and reasonable efforts must be made to maintain its secrecy.
Implement Confidentiality Measures
Once you've identified your trade secrets, you should take reasonable steps to keep them secret. This can include restricting access to the information, using non-disclosure agreements (NDAs), and providing training to employees about handling confidential information.
Monitor and Enforce Your Trade Secrets
Monitoring your trade secrets is crucial to maintaining their protection. If you suspect a trade secret has been leaked or stolen, swift legal action may be necessary to prevent further damage.
How to Manage Your Intellectual Property
Intellectual property management is an ongoing process that involves not only acquiring these rights but also maintaining, exploiting, and defending them.
Developing an Intellectual Property Strategy
Developing a robust intellectual property strategy is the first step in effective IP management. This involves identifying your intellectual property assets, determining which types of protection are most appropriate for each, and planning how to leverage these assets to benefit your business. An effective IP strategy should align with your overall business strategy, enhancing your competitive position, and driving your business growth.
Regularly Reviewing and Updating Your IP Assets
It's essential to conduct regular audits of your intellectual property assets. An IP audit involves a systematic review of the IP owned, used or acquired by your business. It helps you identify new IP assets, ensure all valuable IP is adequately protected, and discard any IP assets that are no longer of value to your business. Regular reviews also help to identify potential IP infringement by others and ensure that you're not inadvertently infringing on others' IP rights.
Utilizing Your Intellectual Property
Merely acquiring intellectual property rights isn't enough. It's important to exploit these rights effectively to maximize their value. This could involve using your IP to build your brand, licensing your IP to others, or using your IP assets as collateral for loans. You may also consider selling IP assets that are not core to your business but may be valuable to others.
Defending Your Intellectual Property
Defending your intellectual property is a crucial aspect of IP management. If you suspect your IP rights are being infringed, it's important to take swift action to stop the infringement and minimize damage to your business. This may involve sending a cease and desist letter, initiating legal proceedings, or negotiating a settlement or licensing agreement.
Consulting with Intellectual Property Professionals
Navigating the world of intellectual property can be complex. Consider consulting with IP professionals – such as patent attorneys, trademark attorneys, or IP consultants – who can provide expert advice tailored to your specific circumstances. They can help you develop and implement an effective IP strategy, ensuring that your intellectual property assets are adequately protected and leveraged for maximum benefit.
References

[1] Intellectual Property: A Primer for Businesses
[2] Intellectual Property Guide: Patents, Trademarks, and Copyrights
[3] A Basic Guide To Intellectual Property For Every Entrepreneur
[4] Intellectual Property Law Guide
[5] Secrets of Intellectual Property: A Guide for Small and Medium-sized Exporters