Starting a Nonprofit: What You Need to Know About Social Entrepreneurship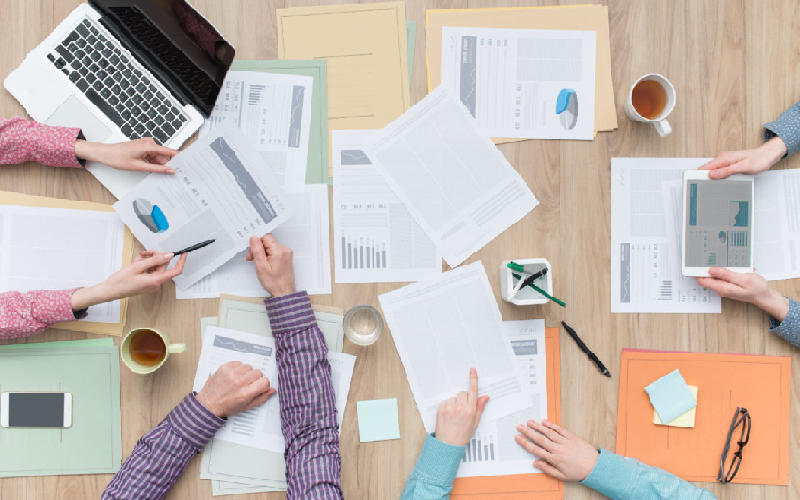 In an ever-evolving world, the need for socially conscious and community-focused initiatives has never been more significant. Social entrepreneurship, a term that marries the innovative spirit of entrepreneurship with a dedication to solving social issues, has emerged as a powerful force for change. Among the myriad ways to engage in social entrepreneurship, starting a nonprofit organization stands out as an impactful and meaningful path. If you are passionate about a cause and are contemplating channeling that energy into creating a nonprofit, then you are in the right place.
Understanding the Basics of Nonprofit Organizations
Nonprofit organizations are entities that operate to serve a specific social, educational, charitable, or religious purpose. Unlike for-profit businesses, nonprofits do not distribute profits to owners or shareholders. Instead, they reinvest any surplus funds back into the organization to further its mission. The primary goal of a nonprofit is to make a positive impact on society or a particular community. Their missions can range from addressing poverty and inequality to promoting education and arts.
Common Types of Nonprofit Organizations
As you consider embarking on your journey in social entrepreneurship, understanding the various types of nonprofit organizations can help you identify which category best aligns with your mission and goals [1].
Charitable Organizations
Charitable organizations are perhaps the most widely recognized type of nonprofit. They aim to provide relief, assistance, and support to those in need. Examples include food banks, shelters, and disaster relief organizations.
Educational Institutions
Educational nonprofits focus on promoting education and learning. They can range from schools and universities to libraries and organizations that offer training and educational resources to underprivileged communities.
Religious Organizations
Religious nonprofits encompass places of worship, such as churches, synagogues, and mosques, as well as religious charities and outreach programs that serve to propagate a particular faith or serve communities through faith-based initiatives.
Scientific Research Organizations
These nonprofits are dedicated to advancing science and technology through research and development. They often engage in studies, experiments, and dissemination of knowledge to contribute to the scientific community and society at large.
Benefits of Establishing a Nonprofit
Embarking on the path of social entrepreneurship by starting a nonprofit comes with several benefits:
Social Impact: One of the most fulfilling aspects of running a nonprofit is the opportunity to make a tangible difference in the lives of individuals and communities.
Tax Exemptions: Nonprofits can qualify for federal and state tax exemptions, which means they are not required to pay taxes on income related to their charitable activities.
Grant Eligibility: As a nonprofit, your organization may be eligible to apply for grants that are not available to for-profit entities, providing additional sources of funding.
Donor Incentives: Contributions made to a nonprofit are often tax-deductible for the donor, which can encourage more significant contributions.
Legacy: Creating a nonprofit allows you to build a lasting legacy that continues to serve and impact communities long into the future.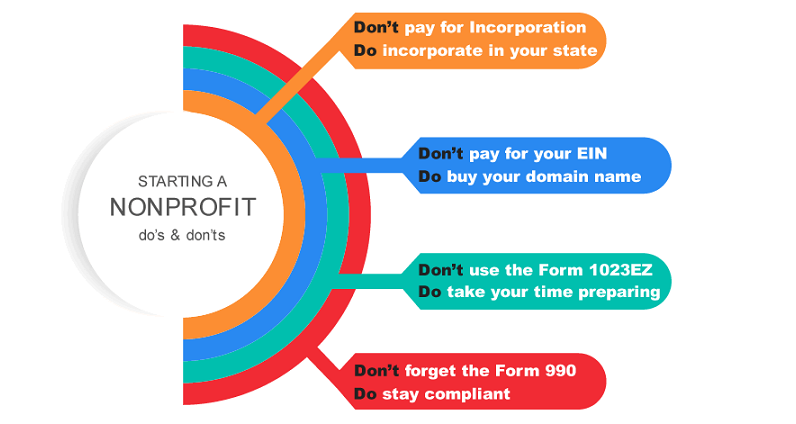 Laying the Groundwork for Your Nonprofit
From crystallizing your mission and goals to assembling a team, conducting market research, and devising a business plan, it's time to break down the essential steps in preparing to launch your nonprofit.
Identifying Your Mission and Goals
One of the first and most crucial steps in starting a nonprofit is to clearly identify its mission and goals. The mission should concisely state the purpose of the organization, what it aims to achieve, and how it plans to serve the community.
While the mission statement is a broad declaration of your nonprofit's purpose, goals are more specific, measurable outcomes that your organization aims to accomplish. For instance, if your mission is to alleviate poverty in underprivileged communities, a goal could be to provide vocational training to 100 individuals each year [2].
Conducting Market Research and Needs Assessment
Understanding the community you aim to serve is pivotal. Before you establish your nonprofit, conducting market research and needs assessments can help ensure that your organization's services are truly needed and that there isn't already an oversaturation of similar nonprofits in your area.
Through surveys, interviews, and data analysis, strive to identify the most pressing needs of your target community. This step will not only refine your mission and goals but also help in the successful implementation of your programs.
Building a Team or Board of Directors
No one can build a nonprofit alone. It requires a team of passionate and dedicated individuals. Early in the process, consider who you want on your team. Your team should include a Board of Directors. Nonprofits are usually required to have a Board to oversee governance and strategic direction.
When selecting your Board of Directors, look for individuals who bring diverse skills, backgrounds, and perspectives. Ensure they share a commitment to your nonprofit's mission and have the time and energy to contribute effectively.
Developing a Business Plan for Your Nonprofit
Much like a for-profit business, a nonprofit organization benefits greatly from having a well-constructed business plan. This document will serve as a roadmap, guiding your nonprofit through its establishment and growth phases [3].
Executive Summary
The Executive Summary is the opening section of your business plan. It should provide an overview of your nonprofit, including its name, mission, vision, and a brief description of the services or programs it will offer.
Mission Statement
This section should elaborate on your mission, detailing the needs your nonprofit seeks to address and explaining why your organization is essential.
Organizational Structure
Describe the structure of your nonprofit, including the roles of the Board of Directors, staff members, and volunteers. Define how the organization will be managed and how responsibilities will be allocated.
Market Analysis
Here, include the findings from your market research and needs assessment. Identify your target population and discuss how your nonprofit's services will address the community's needs.
Fundraising Plan
This section should detail how you plan to secure funding for your nonprofit. This could include grant applications, donations, fundraising events, and other revenue sources.
Budget and Financial Projections
Provide an overview of your nonprofit's budget, including anticipated expenses and revenue. Financial projections should be realistic and based on concrete data when possible.
Implementation Plan
Lastly, outline how you plan to implement your nonprofit's programs and services. This section should include timelines, goals, and strategies for measuring success.

Legal Structure and Compliance of Your Nonprofit
The legal structure of your nonprofit will have implications for how you can operate, your eligibility for tax exemptions, and your ongoing legal obligations.
Choosing the Legal Structure of Your Nonprofit
The legal structure you choose for your nonprofit will have a significant impact on how your organization operates. It's vital to select a structure that aligns with your mission and goals.
Corporation
The most common legal structure for nonprofits is the nonprofit corporation. This structure is ideal for organizations that plan to have employees, enter into contracts, or seek grant funding. A nonprofit corporation is a separate legal entity, which means that the corporation, not the individuals who run it, holds liability.
Trust
A trust may be appropriate for nonprofits that are created to manage property or assets, like an endowment for a scholarship. In this structure, trustees are appointed to manage the assets in the best interest of the beneficiaries or the stated purpose of the trust.
Association
An unincorporated association is a simpler structure for small nonprofits, often used for clubs or small community groups. However, because it's not a separate legal entity, members might be personally liable for the actions of the association.
Registering Your Nonprofit
After choosing the legal structure, the next step is to register your nonprofit to make it an officially recognized entity [4].
Obtaining an Employer Identification Number (EIN)
An Employer Identification Number (EIN), also known as a Tax Identification Number, is required for your nonprofit. This number is used by the Internal Revenue Service (IRS) to identify your organization for tax purposes. You can apply for an EIN through the IRS website.
Incorporating Your Nonprofit
To incorporate your nonprofit, you'll need to file articles of incorporation with the state where your organization will be based. This document includes basic information about your nonprofit, such as its name, address, and purpose.
Registering with State Agencies
Depending on your state, you may also need to register with other state agencies, such as the state tax office or the office of the attorney general.
Obtaining Tax-Exempt Status
One of the benefits of operating a nonprofit is the ability to obtain tax-exempt status, which exempts your organization from paying federal income tax on activities related to your nonprofit's mission.
Filing for 501(c)(3) Status
To be recognized as tax-exempt at the federal level, you'll need to file Form 1023, the Application for Recognition of Exemption, with the IRS. This form is extensive and requires detailed information about your nonprofit's activities, finances, and governance.
State Tax-Exemption Requirements
In addition to federal tax exemption, you may also need to apply for state tax-exempt status. Requirements vary by state, so consult your state's tax office or a legal advisor for specific information.
Understanding and Complying with Ongoing Legal Obligations
Once your nonprofit is established, there are ongoing legal obligations you must adhere to.
Annual Reporting
Most states require nonprofits to file an annual report. At the federal level, tax-exempt nonprofits must file an annual information return, Form 990, with the IRS.
Fundraising Regulations
If your nonprofit raises funds, be aware that many states have registrationrequirements for charitable solicitations. Make sure to comply with the fundraising regulations in the states where you will be seeking donations.
Recordkeeping
Maintaining detailed and accurate records is essential. This includes financial records, meeting minutes, and records of transactions. Proper recordkeeping not only keeps your nonprofit transparent but is also a legal requirement.
Compliance with Employment Laws
If your nonprofit has employees, you must comply with federal and state employment laws. This includes minimum wage requirements, anti-discrimination laws, and workplace safety regulations.
Maintaining Tax-Exempt Status
To maintain your tax-exempt status, your nonprofit must operate in accordance with its stated mission and cannot engage in activities that primarily benefit private interests. Regularly review the requirements for tax-exempt organizations to ensure ongoing compliance.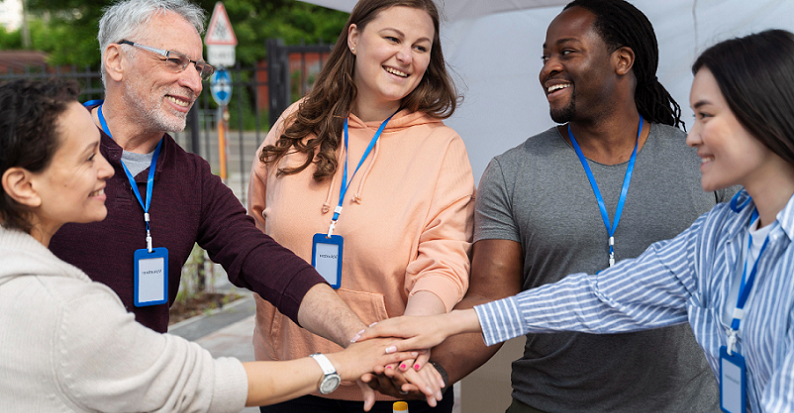 Fundraising and Financing Your Nonprofit
Fundraising and financing are integral to ensuring that your nonprofit can carry out its mission and serve the community.
Diverse Funding Sources
Relying on a single source of funding can be risky for a nonprofit. It's essential to diversify your funding sources to ensure a more stable financial base [5].
Donations
Individual and corporate donations are common sources of funding for nonprofits. Utilize social media, email campaigns, and events to attract donations.
Grants
Grants from government agencies, foundations, and corporations can provide significant funding. Research and apply for grants that align with your nonprofit's mission.
Fundraising Events
Organizing fundraising events such as charity walks, auctions, or galas can be an effective way to raise money and also promote your nonprofit within the community.
Earned Income
Earned income through selling products or services related to your mission can be a sustainable source of revenue.
Crowdfunding
Online crowdfunding platforms like GoFundMe and Kickstarter can be used to raise small amounts of money from a large number of people.
Creating a Fundraising Strategy
Having a well-thought-out fundraising strategy is critical to the success of your nonprofit.
Set Clear Goals
Determine what you need the funds for and how much you need. Be specific and realistic with your fundraising goals.
Identify Your Audience
Understand who your donors are and what motivates them to give. Tailor your messaging to resonate with your target audience.
Plan Fundraising Campaigns
Plan and schedule fundraising campaigns throughout the year. Each campaign should have a specific purpose and target audience.
Monitor and Evaluate
Regularly monitor the progress of your fundraising efforts and evaluate what is working and what isn't. Use this data to make necessary adjustments to your strategy.
Managing Finances Responsibly
Proper financial management is essential to ensure the sustainability of your nonprofit.
Budgeting
Create a detailed budget that outlines both income and expenses. Regularly review and adjust the budget as needed.
Financial Transparency
As a nonprofit, it's important to be transparent about how funds are used. Regularly share financial information with donors, board members, and the public.
Financial Controls
Implement financial controls to prevent fraud and misuse of funds. This includes having clear procedures for handling money and regular financial audits.
Reserve Fund
Build a reserve fund to cover unexpected expenses or to sustain the organization during times when funding is low.
References

[1] Nonprofit Social Enterprises: Introduction
[2] Nonprofit Social Enterprise: Models and Funding
[3] Social Entrepreneurship and Nonprofits
[4] Thinking Of Starting A Social Enterprise? Here Are 4 Things You Need To Know
[5] What it Means to be a Social Entrepreneur