How to Cut Down on Business Startup Costs Without Sacrificing Quality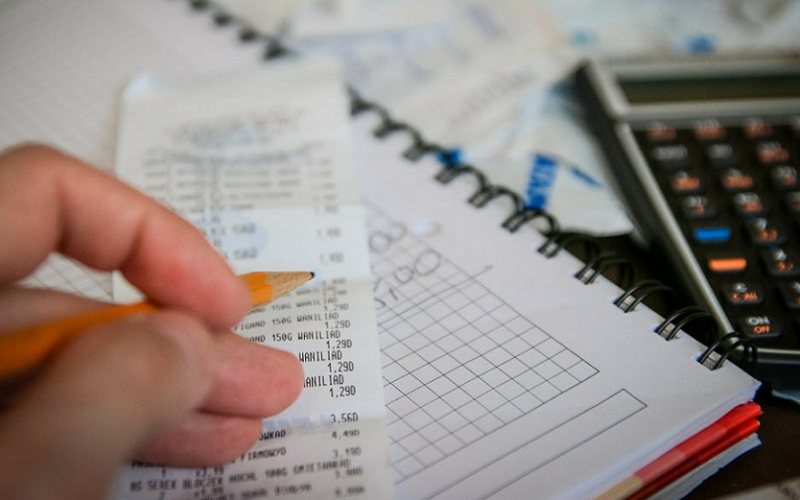 Launching a new business is both an exhilarating and daunting experience. Among the myriad of challenges that entrepreneurs face, managing startup costs often ranks at the top. It's a delicate dance — trying to save funds without jeopardizing the quality of your offerings. In this ever-evolving business landscape, however, it's absolutely possible to strike that balance. Here we explore practical strategies that will empower you to minimize your initial expenses while ensuring your business does not compromise on its standards.
Introduction to Startup Costs
Every budding entrepreneur dreams of launching their business with a mix of excitement, ambition, and the aspiration to deliver top-notch products or services. However, one reality quickly settles in: the expenses. Business startup costs can feel overwhelming, and there's a pervasive notion that trimming these costs could lead to a dip in quality. But what if we said this isn't necessarily true?
Explanation of Startup Costs and Their Importance
Startup costs are the initial expenses required to create a business from scratch. They encompass everything from securing a location, purchasing equipment, hiring staff, to marketing and branding. These costs set the foundation for your business. Investing wisely at this stage can set a trajectory for success, but misjudging or overspending can lead to early challenges or even failure.
The Balancing Act: Saving Money Without Compromising Quality
Finding the right balance between cost-saving and quality is like mastering an art. Some entrepreneurs think cutting corners is the only way to reduce costs, but that often leads to a sub-par customer experience and, in the long run, could cost the business more. The key lies in identifying smart, strategic ways to curtail expenses without diminishing the value offered to customers. And that's precisely what this guide aims to provide: a roadmap to mastering that art.
Understanding Your Startup Core Expenses
As we embark on this journey of cost-cutting without compromising on quality, it's paramount to first comprehend where your money goes when setting up a business. Just like a doctor wouldn't prescribe medicine without first diagnosing the patient, entrepreneurs should avoid making financial cuts without a clear understanding of their core expenses.
Distinguishing Between Essential and Non-Essential Costs
Every startup will have costs that are absolutely pivotal to its operations, and others that, while nice to have, are not immediately necessary.
Essential costs are those without which your business simply cannot function. This could be raw materials for a product-based business, licensing fees for a specific service, or even salaries for indispensable employees. Cutting back on these would mean harming the very essence of your business [1].
On the other hand, non-essential costs can be thought of as expenses that, if paused or eliminated, would not hinder the fundamental operations of the startup. Examples might include decorative items for your office space, or premium versions of software when basic versions suffice.
Distinguishing between these two categories is a crucial first step. Once identified, you can focus on optimizing the non-essential costs without disrupting your business's core.
The Significance of a Detailed Business Plan
At the heart of understanding your core expenses lies a well-crafted business plan. Think of it as a GPS for your startup journey. It not only maps out where you intend to go but also estimates the fuel (read: funds) you'll need to get there.
A comprehensive business plan breaks down projected expenses in various categories, giving you a clear picture of where your capital will be allocated. More importantly, it helps you identify areas where costs seem disproportionately high or where there might be room for savings. By continuously referring to and updating this plan, you can ensure your spending remains aligned with your business objectives and growth trajectory.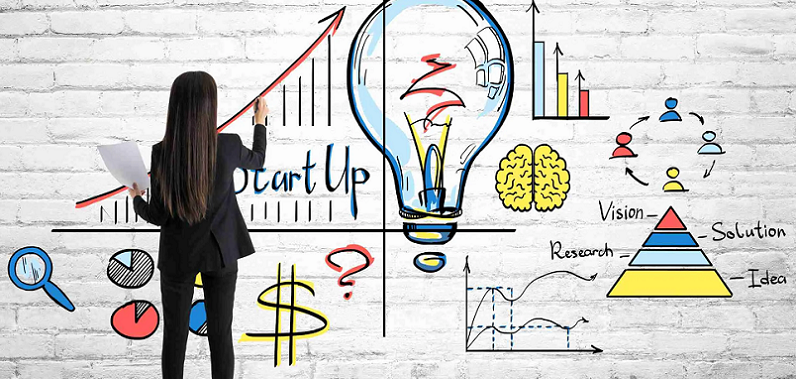 Practical Ways to Minimize Startup Costs
With a clear understanding of your core expenses, the next step is to explore tangible strategies to reduce these costs. While it's essential to be budget-conscious, it's equally vital to ensure these cost-cutting measures do not negatively impact your service or product quality.
Opting for Cost-Effective Alternatives
Before committing to a major expense, it's worthwhile to pause and consider if there are more affordable alternatives available that serve the same purpose without compromising quality.
Second-Hand Equipment Over Brand-New Items
New businesses often feel the pressure to buy everything brand new, from office furniture to tech equipment. However, gently used or refurbished items can serve just as well and come at a fraction of the cost. Many businesses have successfully outfitted their offices with second-hand desks, chairs, and even computers, without any detrimental effect on their operations [2].
Remote Work to Save on Rent and Utilities
The modern business landscape has shown us that remote work is not only feasible but, in many cases, highly efficient. By allowing employees to work from home or adopting a hybrid model, you can reduce the need for a large office space, leading to significant savings on rent, utilities, and other associated overhead costs.
Efficient Resource Allocation
Making the most out of every dollar spent is at the core of efficient resource allocation. This approach ensures that no funds are wasted and every investment is optimized for the best return.
Prioritizing Tasks and Projects
Not every task or project requires immediate attention. By determining what's most essential for your startup's growth and focusing your resources there, you can avoid spreading your budget too thin. This way, funds are channeled into areas that offer the most significant immediate impact.
Streamlining Operations
Identifying and eliminating bottlenecks or redundant processes in your operations can lead to substantial cost savings. This might mean adopting an agile approach, cross-training employees, or using technology to automate repetitive tasks.
Negotiating with Vendors
Building a strong relationship with your vendors can be a goldmine for cost savings, especially in the long run.
Seeking Bulk Discounts
If you foresee a long-term need for a particular product or service, consider negotiating a bulk purchase or a long-term contract. Vendors often provide significant discounts for larger orders or guaranteed future business.
Exploring Longer-Term Contracts for Better Rates
While it's essential to be cautious about committing to long-term contracts, they can sometimes be advantageous. Vendors may offer better rates in exchange for the security of a long-term agreement. However, always ensure the terms are favorable and there's room for flexibility if your business needs change.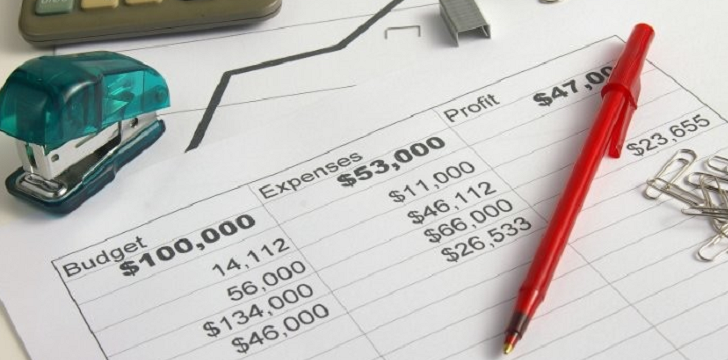 Leveraging Technology to Reduce Startup Costs
In today's digital age, technology is no longer just a convenience—it's a vital tool that can shape the growth trajectory of startups. When appropriately harnessed, technology offers a plethora of opportunities to reduce costs while enhancing the quality and efficiency of your operations.
Using Free or Open-Source Software Solutions
Software expenses can quickly add up for startups, especially when you consider the range of functionalities needed, from accounting and project management to design and marketing [3].
Free Versions Before Premium Purchases
Many software providers offer basic free versions of their products. Starting with these can help you understand if a particular tool truly meets your needs before committing to a paid version. It also provides some time for your revenue to grow, making the eventual purchase more manageable.
Open-Source Alternatives
Open-source software is developed by passionate communities and is freely available to anyone. Examples include platforms like Linux, LibreOffice, and GIMP. These tools often rival the functionalities of their pricey counterparts, providing startups with professional-grade tools at zero cost.
Automating Repetitive Tasks to Save Time and Resources
Automation, when executed wisely, can be a game-changer. By automating manual, repetitive tasks, you not only save time but also ensure consistent quality and reduce the chances of human error.
Use Bots for Customer Service
Chatbots, for instance, can handle basic customer queries round the clock, ensuring your clientele receives prompt responses without the constant presence of a human representative.
Automate Marketing Campaigns
Platforms like Mailchimp or HubSpot allow businesses to schedule and automate email campaigns, social media posts, and more, ensuring you reach your audience at optimal times without manual intervention.
Exploring Online Marketplaces for Cost-Effective Services
Online platforms have democratized access to a global talent pool and services, often at competitive prices.
Hiring Freelancers for Specialized Tasks
Websites like Upwork or Fiverr connect businesses with freelancers skilled in a vast array of fields. Instead of hiring a full-time employee, you can contract specialists only when needed, ensuring top-quality work without the commitment of a regular salary.
Cloud-Based Solutions
Cloud services like AWS, Google Cloud, and Microsoft Azure offer scalable solutions for storage, computing, and more. This means you only pay for what you use, and you can scale up or down based on your business's needs, avoiding significant upfront infrastructure costs.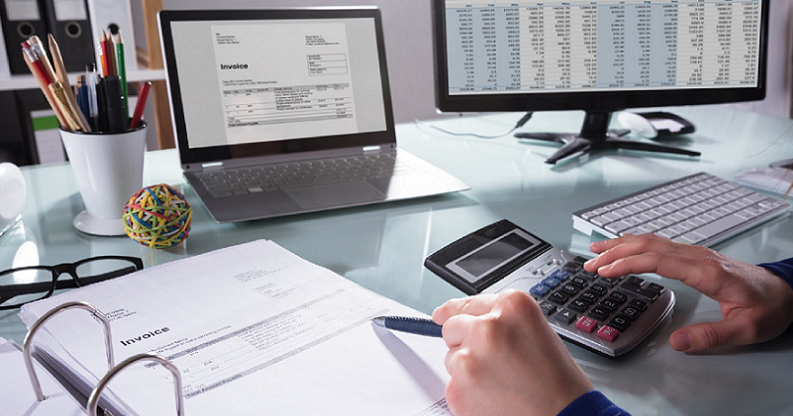 Startup Sourcing and Hiring
Human capital is among the most valuable assets of any business. The people you bring on board can make or break your startup's trajectory. However, traditional hiring approaches can be costly. By rethinking your sourcing and hiring strategies, you can attract top talent while managing your budget effectively.
Hiring Freelancers or Part-Timers for Specific Tasks
As your business takes off, there will be tasks that require specialized skills but might not necessitate a full-time position. This is where the gig economy can be a blessing [4].
Flexibility and Cost-Effectiveness
Freelancers and part-timers offer flexibility. You can contract them for the duration of a project, ensuring you only pay for the services you need. This can be more cost-effective than maintaining a full-time salary, especially in the early stages of your startup.
Access to a Global Talent Pool
Online platforms like LinkedIn, Upwork, and Toptal allow you to tap into a global network of professionals. This means you can find the best person for the job, irrespective of geographical boundaries, often at competitive rates.
Exploring Internship Opportunities
Internships can be a win-win for both startups and budding professionals. They offer fresh talent an opportunity to gain practical experience, while businesses benefit from their enthusiasm and fresh perspectives.
Low-Cost Talent with Potential for Growth
While internships are typically low-cost, they can also serve as a trial period. Identifying high-performers during this phase allows you to offer them full-time roles, ensuring you nurture and retain talent from the get-go.
Building Strong Relationships with Educational Institutions
Forming partnerships with universities or vocational training centers can ensure a steady stream of interns. This not only helps with your immediate hiring needs but also establishes a long-term talent pipeline.
Offering Equity or Deferred Payment Options for Key Personnel
For key positions that can significantly influence the future of your startup, sometimes the traditional salary model might not be feasible, especially if funds are tight.
Equity as an Incentive
Offering equity means giving a stake in the company's future. This not only reduces immediate financial burdens but also aligns the interests of your key personnel with the long-term success of the startup.
Deferred Payment Agreements
Another approach is deferred payments, where you agree to pay a part of the compensation at a later date, usually after achieving specific milestones or securing more funding. This arrangement can help you onboard essential talent without the immediate financial strain.
Startup Marketing and Branding on a Budget
In the hyper-competitive business landscape, making your brand stand out is paramount. However, marketing and branding campaigns can quickly burn a hole in your pocket if not managed astutely. But with creativity, research, and a strategic approach, it's entirely feasible to make a significant impact without an exorbitant budget.
Harnessing the Power of Social Media
Social media platforms, from Instagram and Facebook to Twitter and LinkedIn, have reshaped the marketing paradigm, making it more accessible to brands of all sizes.
Organic Growth Strategies
Creating engaging, valuable, and shareable content can organically increase your brand's reach. User-generated content, interactive polls, or Q&A sessions can foster community engagement without necessitating hefty ad spends [5].
Collaborations and Partnerships
Teaming up with influencers or other complementary brands for shoutouts or giveaways can help you tap into their audience base, extending your reach without the costs associated with traditional advertising.
Content Marketing and SEO
Quality content not only showcases your expertise but also improves your visibility on search engines, driving organic traffic to your website.
Regular Blogging with Value-Driven Content
Offering insightful, relevant content that addresses the pain points of your target audience can establish your brand as an industry authority. Over time, this not only builds trust but also attracts a steady stream of visitors.
Optimizing for Search Engines
By incorporating relevant keywords, ensuring mobile-friendliness, and improving site speed, you can enhance your website's SEO. This optimization ensures your brand appears prominently in search results, driving organic traffic without the recurring costs of paid ads.
Guerrilla Marketing Tactics
Guerrilla marketing is all about unconventional strategies that make a big splash with minimal investment.
Publicity Stunts and Events
From flash mobs to unique art installations, creative events can generate buzz and capture media attention, giving your brand visibility that far outstrips the initial investment.
Leveraging Local Communities
Engaging with local communities, sponsoring small events, or even just striking up conversations at local gatherings can help spread the word about your business in a genuine, cost-effective manner.
Networking and Word of Mouth
Never underestimate the power of personal connections in promoting your brand.
Attending Industry Events and Workshops
These events provide a platform to showcase your expertise, engage with potential clients, and even strike partnerships, all of which can significantly boost your brand's reputation and reach.
Encouraging Referrals and Testimonials
Happy customers are your best advocates. Encouraging them to refer your services or leave positive reviews can significantly amplify your brand's credibility and reach, all at minimal cost.
Adopting a Lean Startup Approach
While the concept of "lean" originates from the manufacturing sector, its principles are remarkably adaptable to startups. At its heart, the lean startup methodology is about maximizing value while minimizing waste. This approach is not just about cutting costs but about optimizing processes, making swift decisions based on feedback, and pivoting when necessary. Adopting this mindset can help entrepreneurs navigate the treacherous waters of the startup world more adeptly.
Understanding the Principles of Lean
Before diving into tactics, it's crucial to grasp the underlying tenets of the lean methodology.
Value from the Customer's Perspective
In a lean startup, every action or decision is evaluated concerning the value it brings to the customer. By continuously focusing on customer needs, startups can avoid spending resources on features or products that don't resonate with their target audience.
The Concept of MVP (Minimum Viable Product)
Instead of striving for a perfect product launch, lean startups prioritize releasing an MVP. This is the most basic version of your product that allows you to start the learning process as quickly as possible. It's a strategy that saves both time and money, allowing for iterative improvements based on real-world feedback.
Embracing Continuous Feedback
In the lean approach, feedback isn't an afterthought; it's an integral component that drives iteration.
Engage with Early Adopters
Early adopters are invaluable. These individuals are typically more forgiving of hiccups and are often vocal about what they love and what needs improvement. Building relationships with these users can provide a treasure trove of insights.
Rapid Iteration Cycles
Once feedback is collected, it's vital to act on it swiftly. This could mean tweaking a feature, adjusting a business model, or even pivoting entirely. The speed of these iterations can be a competitive advantage, allowing startups to stay ahead of the curve.
Focusing on Sustainable Growth
While rapid growth can be exhilarating, it's essential to ensure this growth is sustainable.
Avoid Overproduction
In the product development cycle, creating more than what's immediately needed (whether it's features, products, or services) can tie up resources unnecessarily. The lean approach emphasizes producing only what's required to meet current demand.
Streamlined Processes
Complex processes can slow down a startup, leading to inefficiencies and wasted resources. Regularly revisiting and simplifying workflows can keep operations smooth and cost-effective.
Continuous Learning and Adaptability
At its core, the lean startup methodology is a learning process.
Validate Assumptions
Every startup is built on a set of assumptions. Using tools like A/B testing or customer interviews, these assumptions can be validated or refuted, ensuring the business stays on the right track.
Embracing Failures as Learning Opportunities
In the lean mindset, failures aren't setbacks; they're opportunities to learn, iterate, and improve. By reframing these experiences, startups can navigate challenges more resiliently.
References

[1] : 7 Ways to Reduce Business Costs During Your Startup Phase
[2] Funding Woes, Be Gone: 5 Ways to Minimize Your Start-Up Costs
[3] 7 Ways Small-Business Owners Can Minimize Startup Costs
[4] Small Business Startup Costs: How Much Does it Cost?
[5] Writing off the Expenses of Starting Your Own Business