How to Budget for Marketing: A Major Startup Cost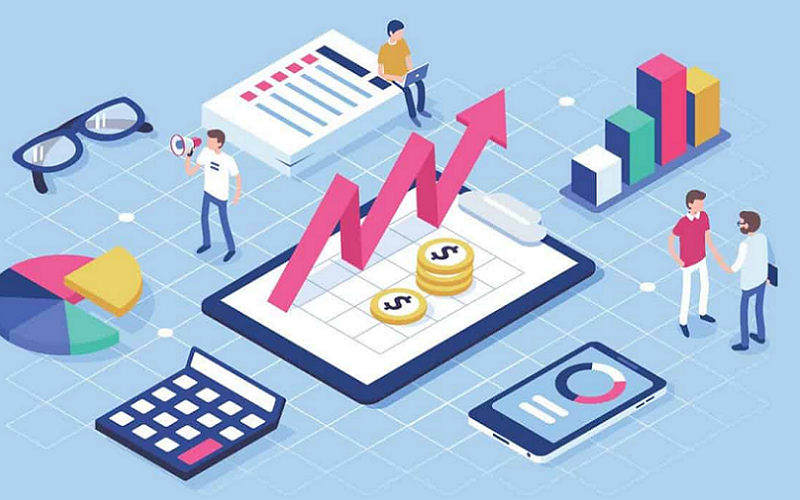 In the exhilarating journey of launching a startup, entrepreneurs often dive deep into product development, operations, and hiring. Yet, one pivotal aspect that frequently gets relegated to the background is marketing — a decisive factor in a startup's success. While marketing is essential, it's not a one-size-fits-all affair. Budgeting for marketing requires meticulous planning, understanding of different channels, and strategic allocation.
Understanding the Basics of Marketing Budgets
Embarking on the journey of setting up a marketing budget requires a foundational understanding of its key components. By familiarizing yourself with these fundamental elements, you'll be better equipped to make informed decisions throughout the budgeting process. Let's dive into the basics of marketing budgets, their importance, and the varied nature of marketing expenses.
Definition of Marketing Budget
A marketing budget, at its core, is a financial plan detailing how much money will be allocated to promote a product, service, or brand over a specific period. This encompasses various marketing-related expenses, from advertising campaigns, digital marketing efforts, to promotional events and more. It's a roadmap that provides a clear view of where resources will be channeled to achieve marketing objectives.
Importance of Setting Aside a Marketing Budget
The question arises, why is there a need for a separate budget for marketing?
Clear Vision and Strategy
Having a distinct budget for marketing ensures that you have a well-defined strategy in place, preventing ad-hoc decisions that may lead to overspending.
Resource Optimization
A budget acts as a guideline, ensuring that funds are allocated in areas that align with the startup's goals, yielding the best ROI.
Risk Mitigation
With a set budget, startups can avoid over-expenditure in marketing activities, ensuring financial stability.
Performance Tracking
A predefined budget simplifies the process of measuring performance, giving insights into what's working and what's not, allowing for timely adjustments [1].
Diverse Nature of Marketing Costs
Marketing is an umbrella term that encompasses a wide variety of activities, and not all of them come with the same price tag. Here's a brief rundown:
Fixed Costs
These are costs that remain unchanged irrespective of your marketing efforts. This could include salaries of marketing personnel, subscription fees for marketing software, or rental fees for physical advertising spaces.
Variable Costs
These costs fluctuate based on the volume or scale of the marketing activity. For instance, the cost associated with pay-per-click campaigns will vary depending on the number of clicks.
One-Time Costs
These are unique expenses that arise for specific purposes, like launching a new product campaign or organizing a one-off promotional event.
Recurring Costs
Expenses that occur on a regular basis, such as monthly ad spend, subscriptions for tools or platforms, and periodic promotions.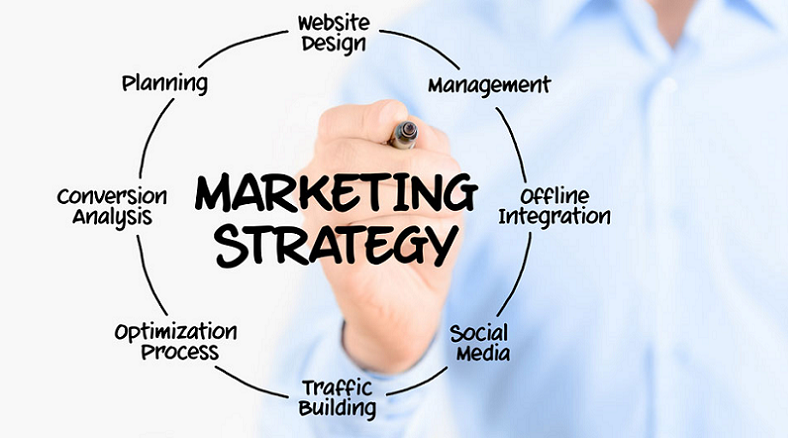 Determining Your Marketing Goals
Before delving into the numbers, it's essential to establish what you hope to achieve with your marketing efforts. Defining clear marketing goals not only guides budget allocation but also provides a metric to gauge success.
Importance of Clear Objectives
Marketing without a clear objective is akin to sailing without a compass; you may move, but you might not be headed in the right direction [2]. Here's why setting clear objectives is paramount.
Direction and Focus
Clearly defined goals provide a sense of direction, ensuring every marketing action has a purpose, making your campaigns more cohesive and efficient.
Measurability
Objectives, especially when they are SMART (Specific, Measurable, Achievable, Relevant, and Time-bound), provide a foundation for measuring performance, helping startups identify if they are on the right track.
Motivation
Goals act as a motivational tool. When the team knows what they are aiming for, it drives commitment and encourages continuous effort.
Resource Allocation
When objectives are set, it becomes easier to decide how and where to allocate resources, ensuring maximum impact.
Examples of Common Marketing Goals for Startups
Startups, depending on their industry, target audience, and growth phase, might have varied marketing objectives. Here are some common goals to consider:
Brand Awareness
For newer startups, making potential customers aware of the brand might be a primary goal. This could involve campaigns that reach a broad audience without necessarily focusing on immediate conversions.
Lead Generation
For startups with a more direct sales process, generating qualified leads might be the focal point. This can be achieved through targeted ads, webinars, or content marketing strategies.
Customer Engagement
Engaging existing customers, encouraging repeat purchases, or fostering loyalty through community-building can be pivotal for some businesses.
Sales and Conversions
The end goal for many marketing activities is to drive sales. Campaigns might be directed towards pushing a product, service, or special offer.
Customer Retention
For startups in competitive industries, strategies geared toward retaining current customers can be as crucial as acquiring new ones.
Relationship Between Goals and Budget
Once goals are identified, they play a significant role in shaping the budget. Here's how:
Priority Setting
Goals help determine which marketing activities take precedence. If brand awareness is the key, then a significant portion of the budget might be directed towards widespread advertising campaigns.
Resource Distribution
Specific goals may require specific tools or platforms. For instance, if lead generation is a priority, investing in a good Customer Relationship Management (CRM) system might be essential.
Monitoring and Adjustments
Over time, by comparing the outcomes with set objectives, startups can discern if their budget allocation is effective or if adjustments are required.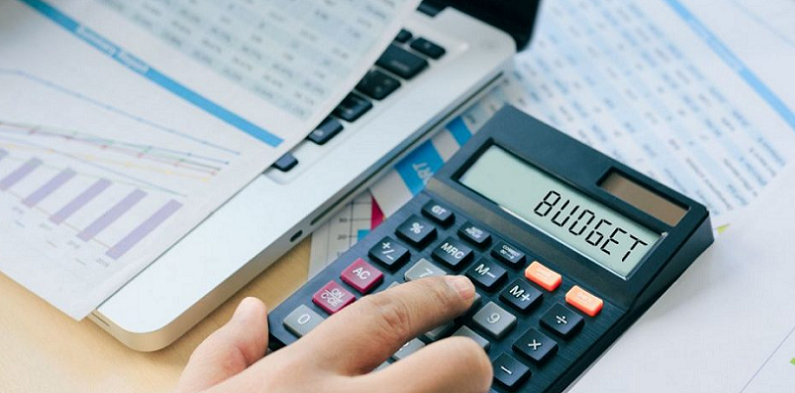 Different Marketing Channels and Their Costs
The world of marketing is vast, encompassing a myriad of channels, each offering unique opportunities and, correspondingly, varied costs. Understanding these channels is crucial, as it allows startups to make informed choices in where they invest their marketing budget.
Traditional Advertising
While we live in a digital age, traditional advertising avenues still hold significant sway, especially for certain target groups and geographies [3].
Print
Print advertising includes magazines, newspapers, brochures, and flyers. While costs can vary based on circulation, size, and placement of the ad, print provides tangibility, potentially offering a lasting impression on the reader.
Television
Television commercials offer wide reach, especially if aired on popular channels during prime time. However, production and placement costs can be substantial, making it a more substantial investment.
Radio
Radio ads can be more cost-effective than television, offering localized targeting. Pricing fluctuates based on time slots and the station's reach.
Digital Marketing
In our interconnected world, digital marketing has become the go-to for many startups, prized for its precision targeting and broad range of options.
Social Media Advertising
Platforms like Facebook, Instagram, LinkedIn, and Twitter offer ads tailored to specific demographics. Costs can vary based on the platform, ad type, and audience targeting but often provide a pay-per-click or pay-per-impression model.
Email Marketing
A cost-effective method with potential for high ROI, email marketing requires a platform subscription (e.g., Mailchimp, HubSpot) and costs depend on your subscriber count and feature needs.
Pay-Per-Click (PPC) and Search Engine Optimization (SEO)
PPC, like Google Ads, involves paying for every click your ad receives, with costs varying based on keyword competition. SEO, while more organic, involves optimizing website content for search engines. Costs here could relate to hiring experts, tools, or content creation.
Events and Sponsorships
Participating in or sponsoring events offers a chance for direct engagement with potential customers. Costs include booth rentals, promotional materials, sponsorship fees, and potentially travel and accommodation if the event is out-of-town.
Content Marketing and Blogging
Producing high-quality content, be it articles, videos, or infographics, can boost brand visibility and authority. Costs relate to content creation, platform subscriptions (like blog hosting), and potential promotional efforts to boost visibility.
Influencer Partnerships
Influencers, particularly on platforms like Instagram or TikTok, can reach specific demographics with authenticity. Costs can vary widely based on the influencer's follower count, engagement rate, and platform of choice [4].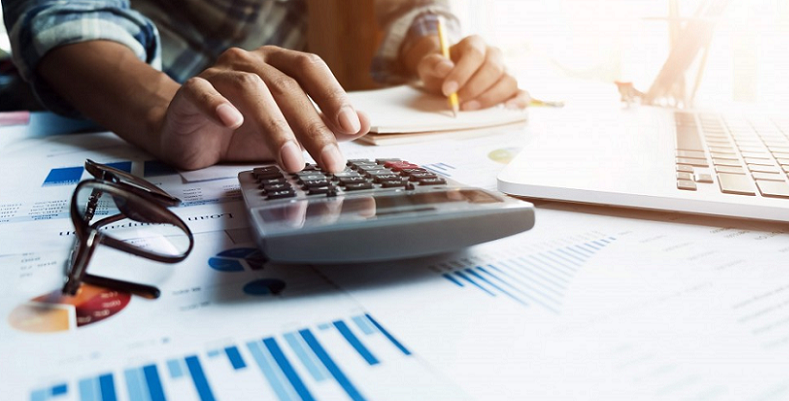 Factors Influencing Your Marketing Budget
Crafting an effective marketing budget isn't just about allocating funds to different channels; it's about understanding the myriad of factors that should guide these decisions. Diverse elements, ranging from the size of your business to industry standards, play a pivotal role in determining how much you should spend and where.
Size and Nature of Your Business
The very nature of your startup plays a substantial role in determining your marketing budget.
Business Size
Larger businesses with more extensive operations typically have bigger marketing budgets, not only in absolute terms but often as a percentage of revenue. Small startups might need to prioritize certain marketing activities over others due to limited funds.
Product vs. Service
Startups offering products might prioritize channels like social media ads or influencer partnerships, whereas those offering services might lean towards content marketing or webinars.
B2B vs. B2C
Business-to-business (B2B) startups might focus on industry events, LinkedIn advertising, or email marketing. In contrast, business-to-consumer (B2C) startups could find more value in social media campaigns, influencer partnerships, or television ads.
Target Audience and Their Preferences
Understanding who you're marketing to is paramount.
Demographics
Age, location, gender, and other demographic factors influence where your target audience spends their time and what marketing strategies resonate most.
Behavior and Preferences
If your audience frequently uses social media, platforms like Instagram or TikTok might be beneficial. Conversely, a more professional audience might engage better with email marketing or industry-specific publications.
Geographical Scope of Operations
Where you operate can greatly influence your marketing costs.
Local vs. Global
Local businesses might focus on community events, local radio ads, or area-specific print media. In contrast, startups with a global reach need to consider international advertising channels, potentially higher digital ad costs, and multi-language content [5].
Cultural Considerations
Marketing strategies must be culturally sensitive and relevant, meaning budget allocations might differ based on cultural preferences and norms in different regions.
Industry Standards and Competitor Analysis
It's always beneficial to have a finger on the pulse of your industry.
Benchmarking
Understanding industry standards for marketing spend can provide a baseline for your budget. For example, some sectors might typically spend a higher percentage of revenue on marketing than others.
Competitor Movements
Observing how competitors allocate their marketing budgets can offer insights into potentially lucrative channels or highlight areas they might be neglecting.
Return on Investment (ROI) Expectations
Your projected returns play a crucial role in budget decisions.
Historical Data
Previous marketing campaigns can provide valuable data on what channels offer the best ROI, guiding future budget allocations.
Projected Outcomes
It's essential to weigh the expected outcomes against the cost of every marketing initiative. If a particular channel has historically shown high ROI, it might warrant a more substantial portion of the budget.
Allocating Your Marketing Budget
Having armed yourself with knowledge about various marketing channels and the influencing factors, the next step is the actual allocation of your marketing budget. This phase requires a strategic mindset, as it's here that your planning directly impacts your future actions and potential results.
Starting with a Pilot Budget
For startups, especially those in their nascent stages, diving headfirst into expansive marketing can be risky. Here's why a more restrained approach can be beneficial:
Risk Mitigation
By starting small, you minimize potential losses if a strategy doesn't pan out as expected.
Learning Curve
A pilot budget allows you to test waters, understand audience reactions, and refine your strategies before committing more funds.
Flexibility
Smaller initial budgets offer more agility, enabling you to pivot quickly based on feedback or evolving business needs.
Diversifying Investments
Just as diversifying a financial portfolio reduces risk, spreading your marketing budget across various channels can yield more balanced results.
Avoiding Over-reliance
Depending on a single channel can be risky, as any changes or disruptions in that avenue could severely impact your marketing efforts.
Reaching a Broader Audience
Different channels cater to different segments of your audience. Diversification ensures you don't miss out on any potential customer base.
Compensating for Seasonality
Some marketing avenues might be more effective during certain times of the year. Diversifying can balance out these seasonal fluctuations.
Prioritizing Based on Goals and Data
Your objectives, coupled with industry data and your own analytics, should guide your allocation.
Goal-driven Allocation
If brand awareness is your primary objective, more funds might go towards widespread campaigns. Conversely, a goal of customer retention might shift your budget towards loyalty programs or personalized email campaigns.
Data-backed Decisions
Reviewing the performance metrics of past campaigns can guide where you allocate more funds. If a channel consistently yields high ROI, it makes sense to prioritize it in your budget.
Keeping Room for Flexibility
The business landscape is dynamic, with unexpected challenges and opportunities around every corner. Your budget should reflect this fluidity.
Emergency Funds
Set aside a portion of your budget for unforeseen marketing opportunities or to counteract sudden competitive actions.
Periodic Reviews
Instead of setting your budget in stone for a year, consider quarterly reviews. This allows you to reallocate based on performance, industry shifts, or internal business changes.
References

[1] How to Get the Most From Your Marketing Budget
[2] How to Develop and Track a Marketing Budget
[3] How Much Should a Startup Spend on Marketing?
[4] How to create a marketing budget for your startup
[5] Startup Marketing Budget: How to Write an Incredible Budget