Grants for Small Businesses: What You Need to Know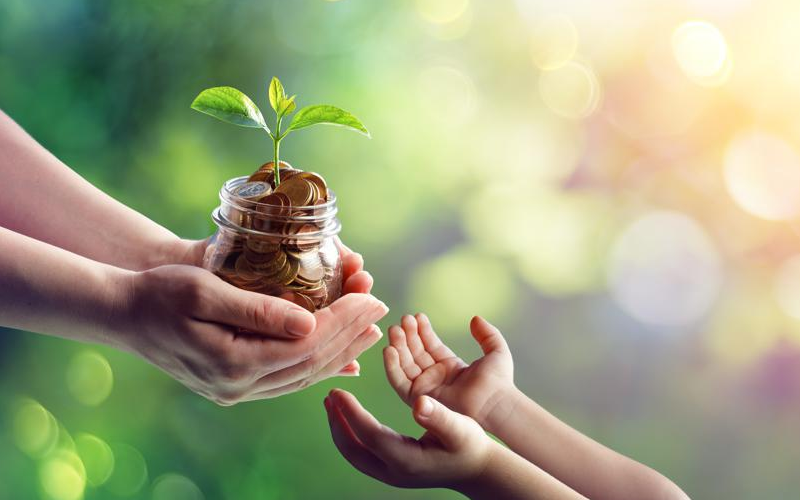 Navigating the intricate world of small business financing can often feel like deciphering a complex puzzle. Yet, among the myriad funding options available, grants stand out as a highly coveted solution. Why? Unlike loans, they don't need to be repaid, and they won't dilute your company's ownership like investors might. But how does one identify and secure these elusive grants? Here we look into the essence of grants, uncovering their sources, benefits, eligibility criteria, and more. Whether you're a startup entrepreneur or a seasoned business owner, understanding the landscape of grants could open doors to unprecedented opportunities.
What Are Business Grants?
Starting or expanding a small business often necessitates financial input. While many entrepreneurs consider loans or seeking investors, grants present a unique and, often, an underutilized opportunity. But what exactly are business grants, and how do they differentiate from other funding options?
Definition of a Grant
A business grant is a sum of money given to a company for a specific purpose, such as starting a business, expanding operations, launching a new product, or supporting a community initiative. Unlike loans, grants do not need to be repaid. They are essentially "free money," but they come with stipulations. The grantor, whether it's a government body, private organization, or a nonprofit, often specifies particular objectives or projects that the grant money should be used for.
How Grants Differ from Loans and Investments
Understanding the differences between grants, loans, and investments is crucial for business owners:
Grants
As mentioned, these are funds given to a business without the expectation of repayment. However, they often come with specific criteria about how the money should be used, and there might be a reporting requirement to ensure the funds are utilized as intended.
Loans
A loan is borrowed money that a business is obligated to pay back with interest over a set period. Loans can come from traditional financial institutions like banks, online lenders, or even friends and family.
Investments
When investors provide funds, they're buying a piece of the business. In exchange for their financial input, they often receive equity (shares) in the company. This means they'll have a claim to future profits, and potentially, a say in how the business is run.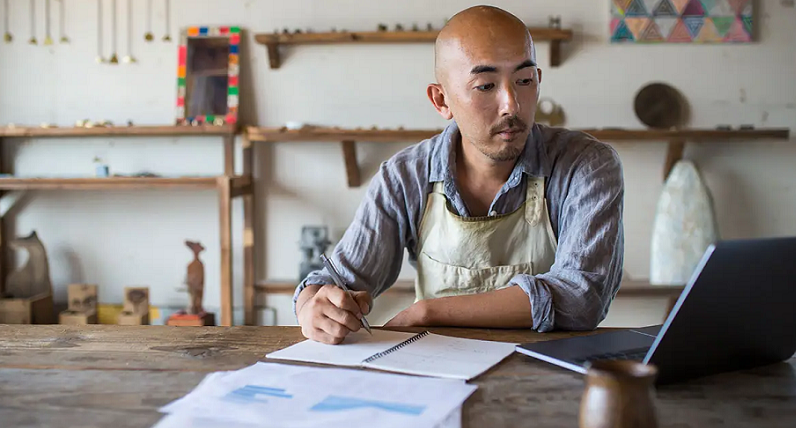 The Benefits of Business Grants
When it comes to business funding, there's a myriad of paths one can venture down. However, grants have consistently emerged as a favorite, and for good reasons. Delving into the benefits of business grants can provide clarity on why they're such a sought-after funding mechanism for startups and established businesses alike.
Non-Repayable Funds
Perhaps the most attractive feature of a business grant is that it's essentially free money. Unlike a loan, there is no obligation to repay the amount received. This reduces financial strain on the business, allowing entrepreneurs to focus on growth and expansion without the looming pressure of debt repayments [1].
No Equity Loss
Raising capital often means giving away a piece of your business. Investors typically seek equity, which means they get a share of your profits and sometimes a voice in business decisions. With grants, there's no need to relinquish any ownership. You maintain full control over your business direction and profits, ensuring that your vision remains uncompromised.
Potential for Business Growth
With the infusion of grant funds, businesses can invest in new projects, hire additional staff, ramp up marketing efforts, or expand operations. This can significantly accelerate growth, giving businesses a competitive advantage in their market. Additionally, the validation from receiving a grant can bolster a company's reputation, leading to more opportunities and partnerships.
Enhanced Business Credibility
Securing a grant isn't just about the financial boost. Being chosen as a grant recipient can lend considerable credibility to a business. It signals to customers, partners, and other stakeholders that an external body believes in the company's mission and potential. This vote of confidence can open doors to new collaborations, partnerships, and even future funding opportunities.
Common Sources of Small Business Grants
The allure of grant funding often prompts the key question: "Where do I find these grants?" The truth is, grants come from a myriad of sources, each with its own focus, criteria, and objectives. Recognizing the primary sources can significantly streamline your search and heighten your chances of finding a grant that aligns with your business needs and goals.
Federal Government Programs
The U.S. federal government, through various departments and agencies, has set aside funds to support small businesses, especially those in critical industries or those fulfilling specific social and economic objectives.
Small Business Administration (SBA)
The SBA is perhaps the most renowned federal entity providing support to small businesses. While it's best known for its loan programs, the SBA also offers several grant programs, particularly for research and development enterprises and those focused on exporting.
Specific Federal Departments
Various departments, like the Department of Agriculture or the Department of Commerce, offer grants geared towards businesses in their respective sectors. For instance, an agricultural startup might find grant opportunities directly from the Department of Agriculture.
State and Local Government Programs
Beyond the federal government, state and local governments are also committed to fostering vibrant business ecosystems within their jurisdictions.
State Business Grants
Most states have economic development departments that offer grant opportunities for businesses that can contribute to job creation, tourism, or other state-specific objectives [2].
Local and Municipal Grants
On a more localized level, city and county governments may offer grants to stimulate growth in particular districts, revitalize certain urban areas, or support businesses that align with local initiatives.
Private and Nonprofit Organizations
Outside of government entities, the private sector also recognizes the value of a thriving small business community and often steps in to offer support.
Corporate Grants
Many large corporations have grant programs, often run through their corporate social responsibility (CSR) initiatives. These grants may target specific industries, innovation, or community projects.
Nonprofit Organizations
There are numerous nonprofits whose missions align with supporting entrepreneurship, innovation, and local development. These organizations might offer grants based on business type, the demographic of the business owner, or the potential community impact of the business.
Industry-Specific Grants
Some grants are tailored for specific industries. Whether it's technology, healthcare, arts, or sustainability, various organizations offer grants that cater exclusively to businesses within certain sectors. These grants recognize the unique needs and potentials of these industries and aim to propel advancement and innovation.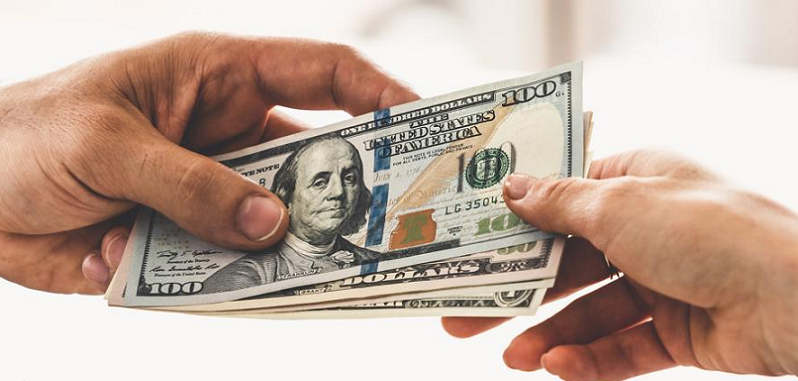 Eligibility Criteria for Business Grants
The idea of obtaining grant money for your business is undoubtedly enticing. However, securing these funds isn't a straightforward task. Grantors meticulously review applications to ensure their money will be used effectively and in alignment with their objectives.
Business Size and Type
The definition of a "small business" can vary depending on the grantor. Each program or organization might have its own criteria based on factors such as:
Number of Employees: Some grants may have a cap on the number of employees, defining what qualifies as a "small" business.
Annual Revenue: Revenue benchmarks might be set to ensure the grant is awarded to businesses within a specific financial bracket.
Type of Business: Certain grants are geared towards specific business structures, be it sole proprietorships, partnerships, LLCs, or corporations.
Business Location
Location can play a pivotal role in grant eligibility:
Geographical Focus: Some grants target businesses in specific regions, states, or even cities. This is especially true for local and state government grants aiming to bolster their immediate community or economy.
Rural vs. Urban: Depending on the grantor's objectives, there might be a preference for businesses in either rural or urban settings. For instance, a grant focusing on rural development would naturally prioritize businesses operating in less densely populated areas.
Specific Project or Use of Funds
Grantors often allocate funds for particular projects or objectives [3]. Thus, merely being a small business might not be enough. Applicants must demonstrate a clear alignment with the grant's intended purpose. This could range from:
Innovation: Grants aiming to foster innovation might prioritize businesses introducing new technologies or novel solutions to existing problems.
Community Impact: If a grant's goal is to bolster community development, businesses might need to showcase how they'll create jobs, enhance local resources, or support community initiatives.
Environmental Initiatives: With the rising emphasis on sustainability, many grants now focus on eco-friendly projects. Businesses that present solutions to environmental challenges, or those that operate with a green ethos, could be in the spotlight for such grants.
Business Owner Characteristics
Sometimes, eligibility hinges on the characteristics of the business owner:
Demographics: Numerous grants aim to support underrepresented groups in the business world. This includes minorities, women, veterans, or individuals with disabilities.
Educational Background: Certain grants, especially those in specialized fields, might prioritize business owners with specific educational qualifications or expertise.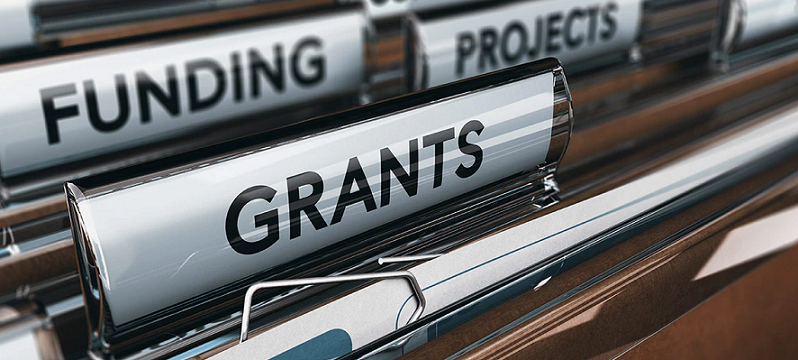 How to Find the Right Grant for Your Business
With the allure of grant funding evident, the next pivotal step is identifying the right grant that aligns seamlessly with your business objectives and aspirations. However, the vast landscape of available grants can make this task seem daunting. A structured, strategic approach can streamline this process, guiding you towards the ideal grant opportunity for your enterprise [4].
Understanding Your Business Needs
Before diving into the sea of available grants, it's vital to have a deep understanding of your own business:
Clear Objectives: What are you aiming to achieve with the grant funding? Whether it's product development, market expansion, hiring, or any other venture, a defined objective will guide your search.
Budget Requirements: Determine the amount you need. This can help you filter out grants that are either too modest or overly ambitious for your needs.
Timeline: Some grants might be disbursed in phases or may have strict deadlines for utilizing the funds. Ensure your business can adapt to these timelines.
Research Online Platforms
The digital age has made it relatively easier to search for grant opportunities:
Dedicated Grant Databases: Websites like Grants.gov or the SBA's official site offer comprehensive databases of available federal grants.
Industry Associations: Many industry-specific associations provide information about grants tailored to their sector.
Online Communities: Join forums, social media groups, or online platforms dedicated to entrepreneurship or your specific industry. These communities often share valuable insights and leads on grant opportunities.
Network with Industry Peers
Never underestimate the power of networking:
Industry Events: Attend conferences, seminars, and workshops in your industry. These events can be goldmines for grant information, with attendees and speakers often sharing upcoming opportunities.
Local Business Groups: Join local business associations or chambers of commerce. They often have insights into regional grant opportunities and can offer advice based on the experiences of local businesses.
Consult with Grant Experts
If you're new to the grant landscape or if you find the process overwhelming, consider seeking expert guidance:
Hire a Grant Consultant: These professionals have extensive knowledge of the grant environment and can guide you towards suitable opportunities and even assist in the application process.
Workshops and Training: Many organizations offer workshops on grant writing and securing. Attending these can provide valuable insights into finding and applying for grants.
Regularly Review and Update Your Search
The grant landscape is dynamic, with new opportunities emerging regularly:
Stay Updated: Regularly revisit databases, websites, and other resources to ensure you don't miss out on new grants.
Set Alerts: Use tools and platforms that offer notifications for new grant opportunities. This way, you're always in the loop.
Tips for Applying for Business Grants
Securing a business grant can be a transformative moment for any enterprise, unlocking potential and driving growth. Yet, the application process is often intricate, and with high competition, ensuring your application stands out is crucial. Embarking on this journey equipped with strategic insights can significantly enhance your chances of success [5].
Start Early
The grant application process is not one to be rushed:
Research Deadlines: Familiarize yourself with application deadlines well in advance to avoid last-minute scrambles.
Allocate Ample Time: Ensure you dedicate enough time for research, writing, revising, and gathering necessary documentation.
Read and Understand the Grant Guidelines
A common pitfall in grant applications is overlooking or misinterpreting the guidelines:
Study the Fine Print: Make sure you understand all requirements, including eligibility, documentation, and how the grant funds can be used.
Seek Clarification: If any aspect of the guidelines seems ambiguous, reach out to the grantor for clarification. It's better to be certain than make assumptions.
Tailor Your Application
Remember, one size doesn't fit all:
Avoid Generic Applications: Craft your application to resonate with the specific objectives and priorities of the grantor.
Highlight Alignment: Demonstrate how your business goals align with the grant's purpose and how your enterprise can further the grantor's objectives.
Be Clear and Concise
A well-articulated application can significantly bolster your chances:
Avoid Jargon: While you might be an expert in your field, grant reviewers might not share the same depth of knowledge. Ensure your application is easily comprehensible.
Be Precise: Clearly outline your objectives, how you intend to achieve them, and how the grant will facilitate this.
Provide Strong Financial Projections
Financial integrity is a cornerstone of any successful grant application:
Detailed Budget: Present a clear, itemized budget that outlines how you plan to use the grant funds.
Financial Statements: Be prepared to provide current financial statements or projections to give grantors confidence in your business's financial stability.
Showcase Past Successes
Your track record can be a testament to your potential:
Highlight Achievements: Share past milestones, awards, recognitions, or any other indicators of your business's success and potential.
Provide Testimonials: Positive feedback from customers, partners, or industry peers can bolster the credibility of your application.
Proofread and Review
A polished application is a reflection of your professionalism:
Avoid Errors: Mistakes, no matter how minor, can detract from the quality of your application. Proofread multiple times and consider having a colleague or professional review it.
Complete Application: Ensure all sections of the application are filled out, and all required documentation is attached.
References

[1] Grants
[2] Small Business Administration (SBA) Grand Program
[3] 45 Grants, Loans and Programs to Benefit Your Small Business
[4] U.S. Grant Programs
[5] Assistance for Small Businesses