The Core of Your Business: How to Develop Meaningful Company Values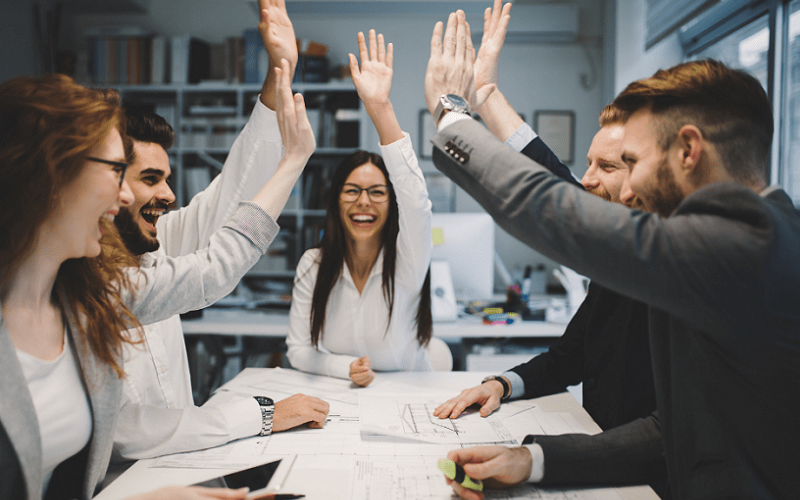 In today's highly competitive business landscape, building a company with a strong foundation is more crucial than ever. The bedrock of this foundation lies in the core values that define what your company stands for. Whether you are an aspiring entrepreneur crafting your first business plan or a seasoned business owner looking to revitalize your company, understanding and establishing meaningful values is pivotal.
Understanding Company Values
Company values often act as the guiding principles that influence the behavior and decision-making processes within a business.
Definition of Company Values
Company values are the fundamental beliefs upon which your business is built. These guiding principles dictate how your business operates and interacts with stakeholders including customers, employees, suppliers, and the community. Essentially, they represent the heart and soul of your company, highlighting what you stand for beyond just making profits.
Different Types of Company Values
There are various types of values that a company can adopt, and these can often overlap or be interconnected. Let's take a closer look at some of the common types:
Ethical Values: These values concern the moral compass of your business. They include honesty, integrity, fairness, and respect. Ethical values guide the moral decisions and actions taken by the company and its members.
Cultural Values: Cultural values are centered around the work environment and the attitude of employees within the company. They encompass aspects like teamwork, open communication, diversity, and inclusion.
Social Values: These values focus on your company's impact and responsibilities towards society and the environment. Examples include community engagement, sustainability, and environmental stewardship.
Innovative Values: This set is about a company's commitment to innovation and continual improvement. They include creativity, agility, and a willingness to take risks.
Customer-Oriented Values: These values put customers at the forefront. They emphasize delivering quality products or services and exceptional customer experiences. Examples include reliability, responsiveness, and customer satisfaction.
The Role of Company Values in Business Success
Company values play a multifaceted role in the success of a business. Here's how:
Guide Decision Making: When faced with choices, company values serve as a compass that helps in making decisions aligned with the principles that the business holds dear.
Attract Like-minded Talent and Customers: Clearly defined values can attract employees and customers who share similar beliefs and principles, thus creating a strong community around the brand.
Build Company Culture: Values are instrumental in forming the company culture. They dictate the norms, behaviors, and expectations within the organization.
Enhance Brand Image: When a company stands for something meaningful, it resonates with the public. Living by strong values can enhance your brand image and create trust among your stakeholders.
Drive Long-Term Success: Companies with strong values tend to focus on long-term goals and sustainability. This focus can lead to more stable and enduring success as compared to being solely profit-driven.
The Importance of Aligning Company Values with Business Goals
A harmony between what your company stands for and what it aims to achieve creates a coherent and purpose-driven business model.
Clarifying Your Business's Mission and Vision
Company values are closely tied to your business's mission and vision. While the mission statement defines the company's purpose and primary objectives, the vision statement describes what the company aspires to be in the future. Your values act as the bridge connecting this mission and vision. By aligning your values with your mission and vision, you can ensure that your business operates in a way that is consistent with its goals and aspirations [1].
Understanding How Values Support Goals
Your company values can act as a catalyst in achieving your business goals. Here's how values support goals:
Inspiring Action: Company values can inspire both leadership and employees to take actions that contribute to achieving business goals.
Creating Accountability: When values are aligned with goals, it is easier to hold individuals accountable for their actions and decisions based on whether they reflect the company's values.
Enhancing Collaboration: Shared values can facilitate better teamwork and collaboration, which are often critical in achieving complex business goals.
Fostering Trust with Stakeholders: When external stakeholders see that a company's actions are aligned with its values, it builds trust, which can be instrumental in achieving business objectives.
Case Studies: Businesses That Thrive on Strong Values
To further illustrate the importance of aligning company values with business goals, let's look at a couple of examples of businesses that have thrived due to their strong values:
Patagonia
This outdoor clothing company has deeply rooted values in environmental sustainability. By committing to sustainable and responsible manufacturing practices, they've built a loyal customer base that shares these values. Their mission statement, "Build the best product, cause no unnecessary harm, use business to inspire and implement solutions to the environmental crisis," reflects how their values are aligned with their business goals.
Southwest Airlines
Known for its exceptional customer service, Southwest Airlines attributes much of its success to its company values which include a Warrior Spirit, a Servant's Heart, and a Fun-LUVing Attitude. These values have allowed them to create a unique company culture that focuses on both employee and customer satisfaction, driving their continued success in a competitive industry [2].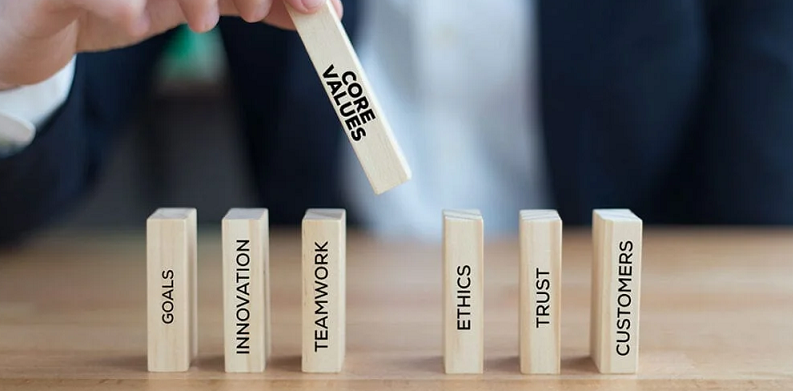 Steps to Develop Meaningful Company Values
Now that we understand the importance of company values and their alignment with business goals, it's time to take practical steps to develop values that resonate with your business's mission and vision. Developing meaningful company values is not just about picking admirable words; it involves introspection, research, and collaboration.
Conduct a Thorough Self-Assessment
The first step in developing meaningful company values is to look inward. As a business leader or entrepreneur, your personal values will inevitably influence the values of your business.
Identify Your Personal Values: Reflect on your own values and what matters most to you. Consider how these can be translated into the context of your business. This will create a foundation for building company values that are genuine and sustainable.
Determine What Is Important for Your Business: Identify the core aspects of your business that you want to emphasize. These could be product quality, innovation, customer satisfaction, or social responsibility.
Engage with Stakeholders
Involving stakeholders in the process of developing company values is essential. They often provide insights that might not be visible from a leadership perspective [3].
Conduct Interviews or Surveys: Gather feedback from employees, customers, and partners. Ask open-ended questions about what they believe the company stands for and what they value in their association with the company.
Host Focus Group Discussions: Organize group discussions among various stakeholder segments to facilitate a dialogue about potential company values. This can foster a sense of ownership and buy-in when the values are finalized.
Analyze the Market and Competition
Understanding the market and competition is crucial for developing values that can give your business a competitive edge.
Understand Market Trends: Investigate the current market trends to recognize the values that customers are leaning towards. Sustainability and social responsibility, for instance, are values gaining prominence in various industries.
Learn from Competitors' Values: Analyze the values of successful competitors. While you should not copy them, understanding what works can provide you with insights into industry standards and expectations.
Articulate Your Values
After gathering information, it's time to articulate your company values.
Be Clear and Concise: Express each value in simple terms. This will make them easy to remember and communicate to others.
Make Values Memorable and Inspiring: Values should inspire employees and stakeholders to engage with your brand. Make sure they evoke a sense of purpose and commitment.
Integrate Values into Business Plan
Once the values are articulated, integrating them into your business plan is the next step.
Align Values with Business Objectives: Ensure that your values support and are aligned with your business objectives. This alignment is critical for driving meaningful actions and decisions.
Implement Values in Marketing and Branding: Use your values in marketing materials, and make sure they are visible and reflected in how you present your business to the world.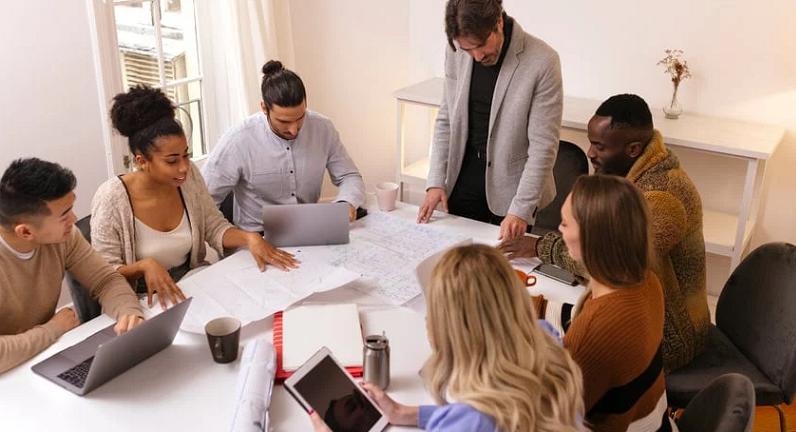 Best Practices for Living Your Company Values
After developing meaningful company values, it's essential to ensure that these values are not just words on paper but are actively lived and breathed within your organization. It's about creating an environment where values are reflected in daily operations and behaviors [4].
Embedding Values into Company Culture
To truly live your company values, they must be integrated into the very fabric of your company culture.
Onboarding and Training: Include value education in the onboarding process for new employees and have ongoing training sessions to keep values top of mind.
Leadership Example: Leaders and managers should exemplify company values in their behavior, as employees often look up to them as role models.
Create Value-Centric Policies: Develop policies and procedures that reflect your values, ensuring that they are incorporated into the day-to-day operations of the business.
Effective Communication of Values
Consistent communication is key to keeping company values at the forefront.
Visible Reminders: Display your values in common areas, on company merchandise, and internal communications to keep them visible.
Regular Discussions: Include a segment on company values in meetings and communications, sharing examples of how they were demonstrated.
Encourage Open Dialogue: Foster an environment where employees can openly discuss values and provide input on how they can be better integrated.
Periodically Reassess and Update Values
As your business evolves, so too might your values. It's important to stay adaptive [5].
Regularly Evaluate Alignment: Evaluate the alignment between your values, actions, and business goals regularly, to ensure consistency.
Adapt to Change: Be open to adapting values in response to significant changes in the market, society, or internal company culture.
Recognize and Reward Alignment with Values
Recognizing and rewarding behaviors that align with your values can reinforce their importance.
Employee Recognition Programs: Implement recognition programs that reward employees for exhibiting behaviors in line with company values.
Celebrate Value-Aligned Successes: When the company achieves a milestone or goal that aligns with its values, celebrate it and acknowledge the role of values in that success.
Handling Misalignment and Breaches of Values
Despite best efforts, there will be times when actions may not align with values. It's important to address these instances effectively.
Encourage Reporting: Encourage employees to report any actions they believe are not in line with company values.
Take Corrective Action: When a misalignment or breach of values is identified, take corrective action and communicate the steps taken to address it.
Learn and Improve: Use instances of misalignment as learning opportunities to strengthen the integration of values within your organization.
References

[1] Make Your Values Mean Something
[2] 45 company core values examples and steps to identify yours
[3] How to Write (And Live) Your Company's Core Values
[4] 7 Company Values Examples From Top Organizations
[5] A Labor of Love: How to Craft Your Company's Core Values