Mission Possible: Creating a Purpose-Driven Business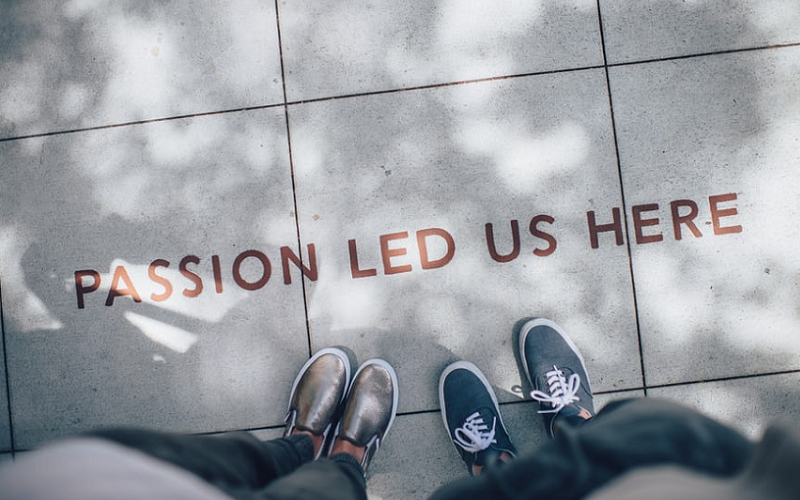 In the bustling arena of entrepreneurship, it is those who wield a mighty purpose that often emerge triumphant. Here we demystify the art of building a business that's not only profitable but also purposeful. This isn't just about crunching numbers or crafting clever marketing campaigns; this is about nurturing a core mission that resonates profoundly with your values, your team, and the world.
Understanding the Concept of a Purpose-Driven Business
In a world where companies are often judged by their financial performance, it is crucial to recognize that there's more to business than just profits.
Definition of a Purpose-Driven Business
A purpose-driven business is one that seeks to make a positive impact through its products, services, and operations. While profits are necessary to sustain the business, they are not the sole driving force. Instead, a purpose-driven business is fueled by a core mission that often encompasses solving a societal issue, enriching lives, or creating positive change in the community or environment. This purpose is embedded in the company's DNA and guides its decisions and actions.
Historical Evolution of Business Missions
The concept of a purpose-driven business is not entirely new, but it has evolved over the years. Traditionally, the primary mission of a business was to generate profits for its owners and shareholders. However, with the emergence of social, environmental, and governance issues, businesses started to play a more significant role in society.
The late 20th century and early 21st century saw the rise of Corporate Social Responsibility (CSR) initiatives, where companies started to consider their impact on society and the environment. Following that, the concept of a Triple Bottom Line emerged, where businesses began to measure their success not only by financial performance but also by their social and environmental impact.
Today, purpose-driven businesses are taking this a step further by making their purpose the central driving force. This reflects a shift from reactive social responsibility to proactive mission alignment.
The Value of Purpose Beyond Profit
At this juncture, you might wonder why a business should look beyond profits. The value of purpose transcends financial gains [1]. It includes:
Customer Loyalty: Customers today are more conscious about the products they buy and the companies they support. Many prefer to engage with businesses that have a positive impact on society or the environment.
Employee Engagement: A clear purpose can serve as a rallying point for employees. It can help in attracting talent who align with your mission and can keep the workforce motivated and engaged.
Innovation and Adaptability: Having a broader purpose can open up avenues for innovation. It allows businesses to think beyond traditional boundaries and adapt to changing market and societal needs.
Long-term Sustainability: While profit-oriented goals can often be short-sighted, purpose-driven objectives tend to have a longer horizon. This encourages strategies that focus on long-term sustainability over short-term gains.
Examples of Successful Purpose-Driven Businesses
Seeing real-world examples can help cement the concept. Here are a couple of successful purpose-driven businesses.
Patagonia
This outdoor clothing company is renowned for its environmental activism. Its mission, "Build the best product, cause no unnecessary harm, use business to inspire and implement solutions to the environmental crisis," reflects its commitment to sustainability. It is actively involved in various environmental initiatives and even encourages customers to buy less.
TOMS Shoes
With its famous "One for One" model, TOMS Shoes promises that for every pair of shoes purchased, a new pair will be provided to a child in need. This business model has not only helped them create a positive social impact but has also built a strong brand loyalty among consumers [2].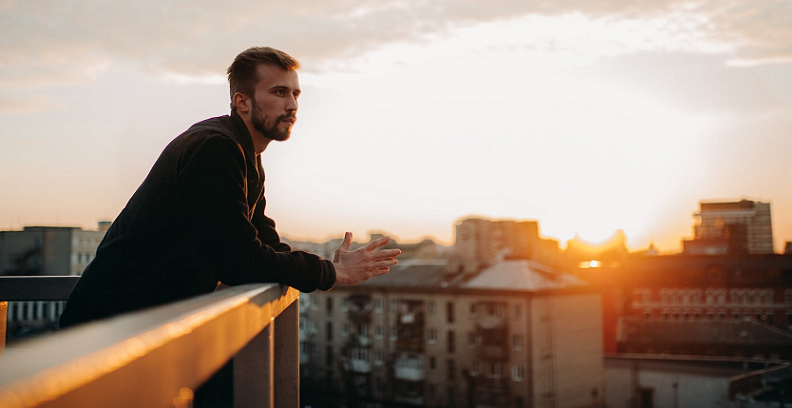 The Core Elements of a Purpose-Driven Business Plan
Crafting a business plan is like charting a course for a ship's journey; without it, you're sailing the seas without a map. For a purpose-driven business, this plan must revolve around a core mission.
Mission Statement
The mission statement is the cornerstone of your purpose-driven business. It succinctly conveys what your company aims to achieve and how it intends to make a positive impact [3].
Definition and Importance
A mission statement is a short and concise declaration that reflects the reason your business exists. It focuses on what the company does, who it serves, and what value it brings. For a purpose-driven business, the mission statement is particularly important as it incorporates the overarching goal that goes beyond just making a profit.
Characteristics of an Effective Mission Statement
An effective mission statement is:
Clear and succinct
Memorable
Aligned with the core values of the business
Inspiring and motivating
Broad enough to allow for innovation, but specific enough to give direction
Crafting Your Business' Mission Statement
Creating an impactful mission statement requires introspection and clarity. Here are steps to guide you:
Identify the needs or challenges your business seeks to address.
Define what your business does to address these needs.
Reflect on the values that guide your business.
Write a concise statement that incorporates these elements.
Share it with others for feedback and refine as needed.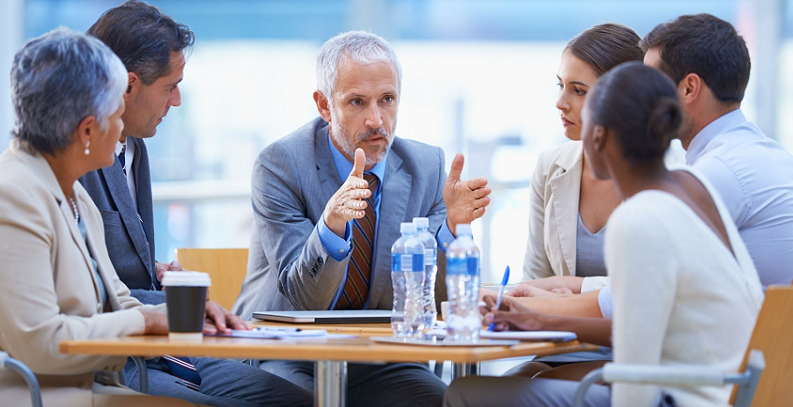 Vision Statement
As you build upon your mission, the vision statement comes into play. It's a long-term goal illustrating what you ultimately aspire to achieve.
Definition and Importance
A vision statement outlines the company's long-term goals and aspirations. Unlike the mission statement, which focuses on the present, the vision statement looks toward the future. It serves as a guiding star that keeps the business on the path towards its ultimate objectives.
How It Complements the Mission Statement
While the mission statement outlines what the company does and why, the vision statement illustrates the future it seeks to create. They are complementary – the mission is the path, and the vision is the destination.
Creating a Compelling Vision Statement
Creating a vision statement involves:
Imagining the long-term impact your business can have.
Considering how the industry and customer needs might evolve.
Being aspirational and challenging.
Keeping it concise and inspiring.
Values and Culture
With the mission and vision in place, it's essential to define the values that will guide your business's actions and decisions. This, in turn, shapes the company culture [4].
Defining Your Business's Core Values
Core values are the principles that underlie how a business operates. Examples include integrity, innovation, sustainability, or community. They should resonate with your mission and vision.
Establishing a Culture Aligned with Your Mission and Values
Culture is the sum of how your business functions, including behaviors, beliefs, and practices. A purpose-driven business should cultivate a culture that reflects its mission and values. This involves:
Leading by example
Encouraging and rewarding behaviors that reflect company values
Open communication and feedback
Offering development opportunities aligned with the mission
Goals and Objectives
Setting clear goals and objectives is crucial for driving your business forward and measuring progress.
Setting Goals That Align with Your Mission
Goals should be broad outcomes that support your mission. For instance, if your mission involves sustainability, a goal might be reducing your carbon footprint.
SMART Objectives to Achieve Your Goals
Objectives are specific actions taken to achieve your goals. They should be SMART – Specific, Measurable, Achievable, Relevant, and Time-bound.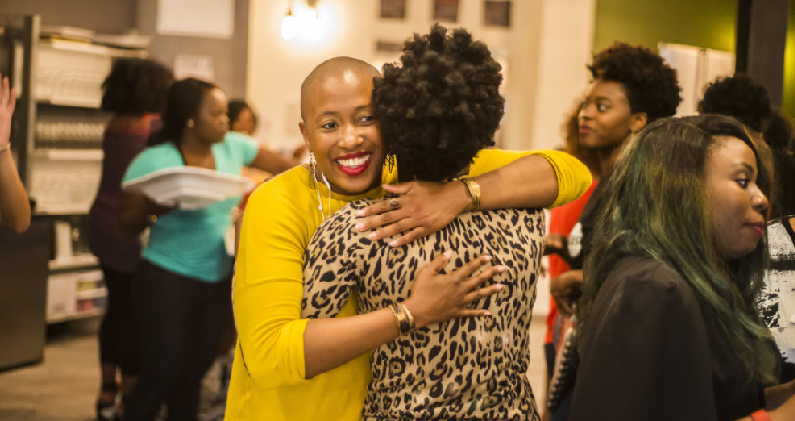 Strategic Alignment: Making Your Mission a Reality
Strategic alignment is like the gears in a well-oiled machine; when everything works in harmony, your business can effectively move towards its goals.
Analyzing Market Needs and Aligning Them with Your Mission
Understanding the market is critical to the success of any business, and for a purpose-driven business, it's imperative that market needs align with your mission [5].
Conducting Market Research
To align market needs with your mission, begin by conducting thorough market research. Identify trends, customer preferences, and opportunities that resonate with your purpose.
Understanding Your Target Audience
Know who your target audience is and what they value. For a purpose-driven business, it's likely that your audience cares about the same issues that your mission addresses.
Adapting to Market Changes
Stay adaptive and ready to evolve as market conditions change. Keep your mission in mind but be flexible in your approach to addressing market needs.
Developing Products or Services That Reflect Your Purpose
Your products or services are the essence of your business, and they should clearly reflect your purpose.
Product/Service Design
Design your products or services in a way that embodies your mission. For example, if your mission is sustainability, consider how your product design can minimize environmental impact.
Value Proposition
Clearly articulate the value your product or service offers that aligns with your mission. This value proposition should resonate with your target audience and differentiate you from competitors.
Building Strategic Partnerships That Complement Your Mission
Partnerships can play a vital role in amplifying your purpose and expanding your reach.
Identifying Potential Partners
Look for organizations that align with your mission and can bring complementary strengths. These can be suppliers, non-profits, or even competitors.
Building Synergies
Establish partnerships that create synergies. This means that by working together, you can achieve more towards your mission than working separately.
Ensuring Internal Processes and Operations Support the Mission
Your internal processes and operations are the engine that keeps your business running. They must be in sync with your mission.
Process Design
Design processes with your mission in mind. This includes everything from sourcing materials to delivering services.
Employee Engagement
Engage employees in your mission. Encourage them to understand the purpose and integrate it into their daily operations.
Monitoring and Improving
Regularly assess and improve your processes to ensure they remain aligned with your mission as your business evolves.
References

[1] Creating a Purpose-Driven Organization
[2] What Is A Purpose-Driven Firm?
[3] Driven by a purpose: how to create a purpose-driven business model
[4] What Is a Purpose-driven Company? (With Advantages)
[5] Purpose-Driven Companies Grow 3 Times Faster — So Here's How to Become One Without Sacrificing Profit.