Creating a Mission Statement that Resonates with Your Customers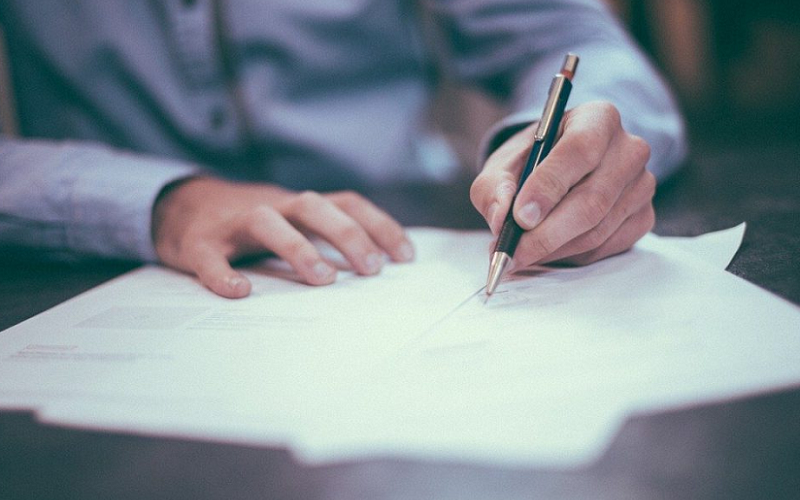 In the bustling world of business, the compass guiding every successful venture isn't just profit or product — it's purpose. This purpose is often encapsulated in a mission statement, a concise declaration of a company's goals and values. But crafting a mission statement isn't just about defining what a company aims to achieve; it's about resonating with the very people who ensure its success: the customers. A well-articulated mission statement can be a powerful tool in forging strong relationships, building trust, and fostering loyalty among your clientele.
Understanding Your Customer
In any business endeavor, understanding the heart and soul of your target market is paramount. Before penning a mission statement that will resonate with them, it's essential to delve deep into who your customers truly are, what drives them, and how they perceive value. By building a profile of your average customer, you'll be better positioned to speak directly to their aspirations, needs, and desires.
Researching Customer Demographics
Your mission statement should appeal broadly, but with certain nuances tailored to your core audience. Start by collecting demographic information such as age, gender, income levels, education, and occupation. Tools like Google Analytics for your website or feedback from social media insights can be invaluable in this regard. Additionally, consider surveys or customer feedback sessions to gather this data. Once you have a clear demographic profile, you can begin crafting a message that speaks directly to this group.
Identifying Customer Needs and Preferences
Beyond mere numbers and facts, it's essential to understand the emotional and practical needs of your customer base. Why do they choose your product or service? What problem does it solve for them? Hosting focus groups, sending out questionnaires, or even one-on-one interviews can shed light on these aspects. The more you understand their pain points and desires, the better you can align your mission statement to offer solutions and resonate with their personal and professional journeys.
Recognizing the Values That Matter to Your Customers
In an age where consumers are more socially and environmentally conscious than ever, aligning with their values can make all the difference. This is more than just a marketing strategy; it's about building genuine trust. Research suggests that customers are more likely to remain loyal to brands that share their values. To tap into this, actively seek feedback about what matters most to your clientele. Is it sustainability? Ethical sourcing? Community engagement? Once you've identified these core values, you can ensure your mission statement reflects a commitment to these ideals, fostering a deeper connection with your audience [1].
Components of an Effective Mission Statement
Crafting a mission statement is akin to distilling the very essence of your business into a few, power-packed lines. But what ingredients make this potion effective and engaging? As we embark on this exploration, remember that your mission statement should be both a reflection of your internal organizational values and an outward-facing promise to your clientele.
Clarity and Simplicity
Amidst the sea of corporate jargon and buzzwords, a mission statement that's clear and simple can be a breath of fresh air for your customers. It should be concise enough for anyone to remember and recite, yet descriptive enough to encompass your business's core purpose.
Consider some of the world's leading companies. Their mission statements often contain straightforward language, eliminating any room for ambiguity. When writing yours, avoid technical terms or industry-specific lingo. Aim for a statement that any layperson can grasp and relate to.
Authenticity and Honesty
In today's digital age, customers are more discerning than ever. They can spot inauthenticity from a mile away, and nothing can erode trust faster than a mission statement that feels disingenuous. Your mission should be a true reflection of what your business stands for, not just what's trending or sounds appealing.
To ensure authenticity, involve various stakeholders in the drafting process. Collect feedback from employees, partners, and even long-standing customers. This collaborative approach not only fosters transparency but also guarantees that the statement rings true to those who interact with your business regularly.
Alignment with Business Goals and Values
A mission statement should be a guiding star, not just a decorative plaque on the office wall. It must be in harmony with your business goals, strategies, and core values. If your business prides itself on sustainability, for instance, this should be palpable in your mission [2].
When drafting or revising your mission statement, keep your company's long-term goals and strategies at the forefront. Ask yourself: Does this mission guide us towards our envisioned future? Does it align with our day-to-day operations and broader company culture?
Inspirational and Aspirational Nature
A compelling mission statement should inspire—both internally amongst employees and externally amongst customers. It should paint a picture of the change you wish to instill or the impact you aim to make. When a customer reads your mission, it should evoke a sense of aspiration, making them want to be part of the journey and the larger vision you've charted out.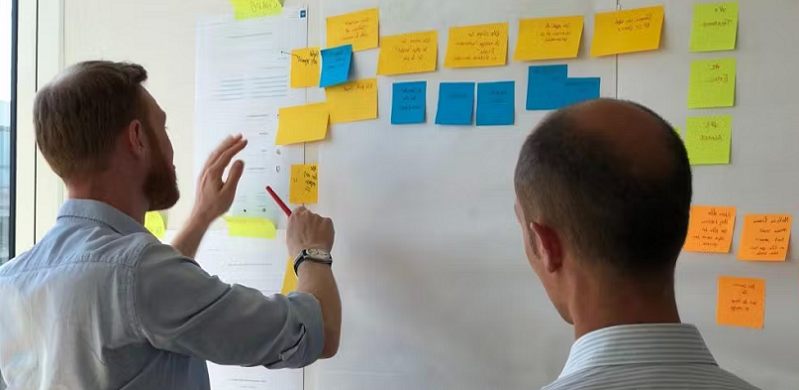 Steps to Create a Resonant Mission Statement
Crafting a mission statement is more than just stringing together impressive words—it's a process of introspection, consultation, and reflection. The final product should encapsulate the essence of your business and echo the aspirations of your customers. By following a structured approach, you can craft a mission statement that's not only aligned with your business values but also resonates deeply with your customer base.
Gathering Stakeholder Input
Incorporating diverse perspectives enriches the crafting process, ensuring that the mission statement is well-rounded and comprehensive.
Employee Feedback
Your employees are the lifeblood of your company. They live and breathe its values daily. As such, their insights can be invaluable. Organize brainstorming sessions or workshops, inviting team members from different departments. Their hands-on experience and varied perspectives will offer a holistic view of what the company stands for.
Customer Surveys
Who better to tell you what resonates than the customers themselves? Deploy surveys or feedback forms asking them about their perceptions of your brand, what values they associate with it, and what they expect from your offerings. Their direct insights will help tailor your statement to align closely with their expectations.
Leadership Vision
The leadership team sets the strategic direction for the company. It's crucial that the mission statement aligns with this direction. Engage in discussions with top management, absorbing their vision for the company's future, and understanding the legacy they aim to create.
Drafting the Initial Statement
With a wealth of insights gathered, it's time to sculpt the initial draft of your mission statement.
Keeping It Short and Memorable
Brevity is key. A mission statement should be succinct enough to be memorable but encompassing enough to capture the essence of your business. Aim for a length that's easy to recall and can be recited by any team member or loyal customer.
Using Active and Positive Language
The tone and choice of words can make a significant difference. Use active verbs and positive language that invoke inspiration, aspiration, and motivation. Avoid passive language that might dilute the impact of your statement.
Review and Revise
Crafting the perfect mission statement is often an iterative process. Continuous feedback ensures that the statement remains aligned and resonant.
Testing the Draft with a Diverse Group
Once you have an initial draft, test it out. Share it with a diverse group comprising employees, customers, and even neutral parties. Their feedback can provide insights into areas of improvement, ensuring the statement is universally impactful.
Iterative Process: Redrafting Based on Feedback
With feedback in hand, revisit your draft. Modify areas that may seem ambiguous, add elements that might have been missed, or refine the language to ensure it's compelling. It's not uncommon for businesses to go through multiple iterations before landing on the perfect mission statement [3].
Finalizing and Announcing
Once you're confident in your mission statement, it's time to share it with the world.
Internal Announcement
Before making a public announcement, introduce the new mission statement to your team. This can be done through team meetings, workshops, or even celebratory events. Ensure every employee understands and embodies the new mission.
External Announcement
Announce your mission statement to your customers and stakeholders through various channels—your website, social media platforms, press releases, or even through an email campaign. Let them know that this mission is a pledge to them, a commitment you're serious about upholding.

Integrating Your Mission Statement
Once you've crafted a mission statement that deeply resonates with your customers, the journey doesn't end. A mission statement isn't merely a collection of words to be framed and hung in your reception area; it's a living doctrine that should be woven into every facet of your business. Fully integrating it ensures consistency across all touchpoints, strengthening its impact and reinforcing its message in the minds of your customers and employees alike.
Into Marketing and Branding Efforts
Your mission statement is an embodiment of what you stand for. As such, it should be prominently displayed and referenced in all your marketing and branding endeavors [4].
Ad Campaigns
Incorporate your mission statement or its essence into your advertising campaigns. Whether it's a print ad, a digital banner, or a TV spot, let your mission drive the narrative, making it the centerpiece of your message.
Social Media Presence
Your social media platforms are where many of your customers interact with you most frequently. Regularly post content that reflects your mission, be it through stories, posts, or even profile bios. The consistent reinforcement can keep the mission fresh in their minds.
Packaging and Merchandise
If applicable, consider including your mission statement or a shortened version of it on product packaging, tags, or any merchandise. It serves as a constant reminder to consumers of your brand's commitment and values.
Employee Training and Onboarding
Your employees are the primary bearers of your mission, translating it into actions and decisions daily.
Induction Programs
When onboarding new team members, make the mission statement a significant portion of their orientation. This ensures that from day one, they understand what the company stands for and what is expected of them in aligning with this mission.
Training Workshops
Conduct regular training sessions or workshops focused on the mission statement. Engage in activities and discussions on how it can be implemented in day-to-day operations and decision-making processes.
Recognition and Rewards
Reward and recognize employees who exemplify the mission in their roles. This not only motivates them but also sets a benchmark for others to follow.
Physical and Digital Spaces
The environments where your stakeholders interact with your brand can be powerful platforms to amplify your mission statement.
Office Spaces and Retail Outlets
Consider displaying your mission statement prominently in your office reception, meeting rooms, or even at the cash counters of your retail outlets. The regular visibility acts as a consistent reminder [5].
Websites and Digital Platforms
Your website is often the first point of contact for many customers. Feature your mission statement on the homepage or the 'About Us' section. Similarly, integrate it into email signatures, newsletters, and other digital communications.
Events and Exhibitions
If your business participates in or hosts events, exhibitions, or conferences, utilize these platforms to share and showcase your mission. Banners, presentations, or even handouts can effectively communicate the essence of your mission to a broader audience.

Periodically Re-evaluating Your Mission Statement
Just as the world around us evolves, businesses too undergo transformations—be it in terms of products, services, markets, or even core values. A mission statement, while foundational, should not be static. It should be dynamic enough to reflect the changing nuances of your business and the shifting expectations of your customers. Periodically revisiting and re-evaluating your mission ensures it remains relevant, potent, and deeply resonant.
Importance of Regular Reviews
Consistent alignment between your mission and your business operations is crucial for sustained relevance in a rapidly changing marketplace.
Reflecting Business Evolution
As your business grows, diversifies, or pivots, your mission statement should echo these changes. Whether you've expanded into new markets, adopted new technologies, or revamped your product line, your mission should remain a true representation of your current focus and future aspirations.
Meeting Changing Customer Expectations
The modern customer is well-informed, discerning, and ever-evolving. Their values, needs, and perceptions can shift due to societal changes, technological advancements, or global events. Periodic reviews ensure your mission statement continues to resonate with this dynamic audience.
Signs It's Time for a Revision
While regular reviews are essential, there are specific indicators that your mission statement might be due for a refresh.
Misalignment with Current Goals
If your company's strategic goals and your mission statement seem to be drifting apart, it's a clear sign the latter needs revisiting. An updated mission can refocus the company's efforts and provide clearer direction.
Feedback from Stakeholders
When employees, customers, or partners express confusion or dissonance with the mission, take it as valuable feedback. Such sentiments can indicate that the mission no longer aligns with their perceptions or the company's offerings.
Major Company Changes
Mergers, acquisitions, significant product launches, or entering new markets are transformative phases. Such major shifts often necessitate a re-evaluation of the mission statement to maintain alignment.
Steps to Revise Effectively
Re-evaluating doesn't always mean a complete overhaul. Sometimes, subtle tweaks are enough. However, a structured approach can make this process efficient and impactful.
Collate Feedback
Start by gathering feedback from diverse stakeholders—employees, customers, leadership, and even external partners. Understand what elements of the current mission resonate and what feels out of touch.
Redraft with a Collaborative Approach
Bring together a cross-functional team to brainstorm and redraft. This collective approach ensures the revised statement is comprehensive and reflective of all facets of the business.
Test and Refine
Before finalizing, test the new mission statement with focus groups or surveys. Gathering reactions can highlight any areas of ambiguity or potential improvement.
Communicate Changes Broadly
Once revised, ensure widespread communication. Use internal channels to inform employees and external platforms like your website, press releases, and social media to update customers and partners.
References

[1] 32 Mission and Vision Statement Examples That Will Inspire Your Buyers
[2] How to Write the Perfect Mission Statement (With Samples)
[3] How to write a powerful mission statement that resonates
[4] Why Is a Company Mission Statement Important?
[5] Mission Statement Explained: How It Works and Examples