Unlocking Potential with Key Performance Indicators (KPIs)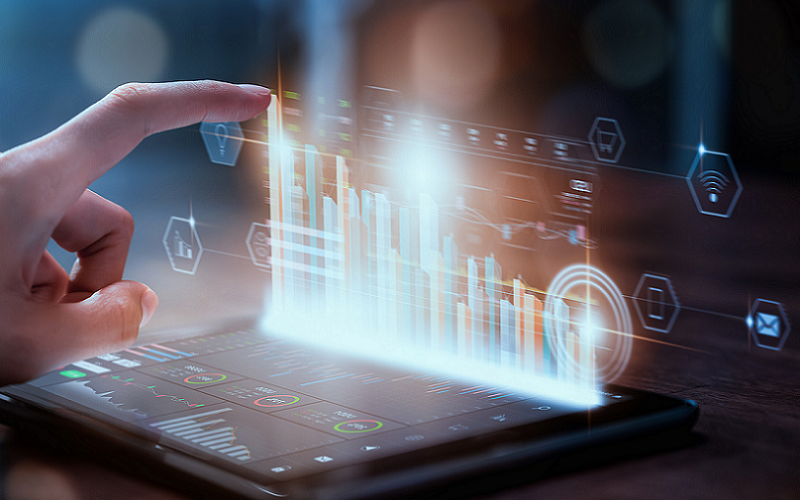 Every business, whether small or large, thrives on success – but defining and measuring that success can often be a challenge. This is where Key Performance Indicators (KPIs) come into play. KPIs are quantifiable measures that help businesses track their performance against specific objectives, illuminating the path to achieving their goals. This invaluable tool not only gauges progress but also highlights areas that need attention, thereby acting as a compass guiding your business towards its intended destination.
Understanding the Role of KPIs in Setting Goals and Objectives
Before we get into how to define, set, and implement KPIs, it's crucial to understand their integral role in setting business goals and objectives. This will give you a clear understanding of how these elements interconnect to create a robust and effective business strategy.
The Relationship Between KPIs, Goals, and Objectives
Goals and objectives form the cornerstone of any business's strategic plan, providing a clear vision of what the organization aims to achieve. Goals are broad, overarching targets that a business wants to achieve, while objectives are specific, measurable steps taken to reach these goals.
KPIs play a crucial role in this process. They act as the vital links connecting the business's goals and objectives. They translate qualitative goals and objectives into quantitative measures, enabling businesses to track progress, identify areas of improvement, and ultimately ensure that every step taken aligns with their overarching goals. In other words, if goals and objectives provide the 'what' and 'why' of your business strategy, KPIs offer the 'how'.
KPIs as a Measure of Progress Towards Goals and Objectives
One of the most significant benefits of KPIs is their role as a measure of progress. With clearly defined KPIs, businesses can regularly monitor their performance towards achieving objectives and goals. This allows them to gauge whether they're on track or if they need to adjust their strategies.
For example, if a business's goal is to increase annual sales by 20%, an objective may be to increase the monthly sales by approximately 1.5%. The KPI for this objective could be the monthly sales growth rate. If the business is consistently achieving this KPI, it indicates that it is on track to reach its goal. If not, it serves as a warning sign that the business needs to revise its strategies or efforts [1].
The Importance of Alignment: Business Strategy, Goals, Objectives, and KPIs
Aligning KPIs with your business strategy, goals, and objectives is vital for business success. This alignment ensures that every effort you make, every resource you allocate, and every decision you take is pushing your business towards its defined goals.
It's like rowing a boat – you need to ensure everyone is rowing in the same direction to reach your destination efficiently. If the rowers (KPIs) aren't aligned with the path (business strategy) to the destination (goals), the boat may veer off course or take longer to reach the desired point.

Types of Key Performance Indicators
Now that we understand the essential role of KPIs in business planning and how they help measure the progress towards your goals and objectives, we explore the various types of KPIs. Each type of KPI offers unique insights, and understanding them will allow you to choose the most relevant KPIs for your specific business needs.
Quantitative vs Qualitative KPIs
KPIs can be categorized as quantitative or qualitative based on the type of data they measure.
Quantitative KPIs are numerical and can be directly measured. Examples include revenue, cost, customer retention rate, and number of new customers acquired. These KPIs provide concrete, measurable data, making them a vital part of any business's metrics.
On the other hand, Qualitative KPIs are not based on numbers but rather on characteristics, opinions, or properties. They provide insight into aspects such as customer satisfaction, employee morale, brand recognition, or company reputation. These KPIs, while sometimes harder to measure, can provide valuable insights into the more intangible aspects of your business.
Leading vs Lagging KPIs
KPIs can also be classified as leading or lagging, depending on whether they predict future performance or reflect past performance.
Leading KPIs are forward-looking. They are indicators of future outcomes and can predict the success or failure of a business activity before it's completed. For example, the number of new leads generated can indicate future sales performance.
Lagging KPIs, on the other hand, measure the output of past activities. They provide information after the event has taken place. Examples of lagging KPIs are total sales last quarter or the number of customer complaints received last month. These KPIs are particularly useful in assessing the success of past strategies and making informed decisions for future planning [2].
Process vs Outcome KPIs
Another useful way to categorize KPIs is into process and outcome KPIs.
Process KPIs measure the efficiency or effectiveness of a business process. These can include metrics like production time, order-to-delivery time, or customer service response time. They help businesses identify bottlenecks or inefficiencies in their operations and make improvements where necessary.
Outcome KPIs measure the results of business activities. These can include metrics such as sales revenue, net profit, market share, or customer satisfaction score. These KPIs help businesses understand the impact of their actions on key results.
Examples of Common KPIs for Various Industries
While the types of KPIs discussed above are broadly applicable, it's also worth noting that KPIs can vary significantly across different industries.
For instance, a manufacturing company might focus on KPIs like production cost, production time, and defect rate, while a retail business may prioritize sales revenue, inventory turnover, and customer satisfaction. Meanwhile, a software company might look at KPIs such as software bug rates, customer acquisition cost, and churn rate.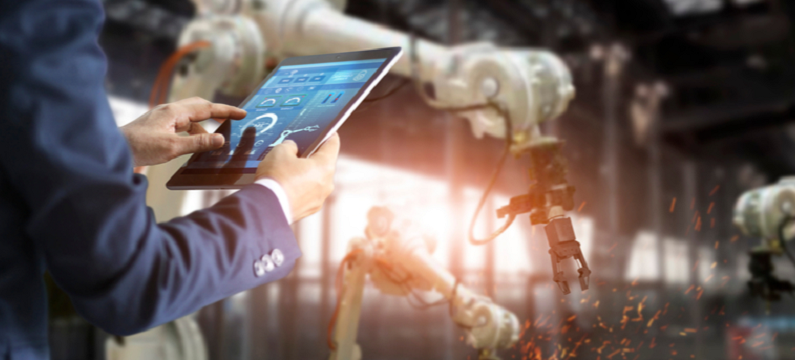 Steps to Define Effective KPIs for Your Business
Defining effective KPIs can be the difference between business success and stagnation. Effective KPIs provide clear, actionable insights that align with your business goals, leading to informed decision-making and targeted actions.
Identify Your Business Goals and Objectives
The first step to defining effective KPIs is identifying your business goals and objectives. What do you want to achieve? Where do you see your business in the next year, or the next five years? These might be broad goals like "grow the business" or more specific ones like "increase sales by 20%".
Once you have your overall goals in place, break them down into specific, measurable, achievable, relevant, and time-bound (SMART) objectives. These objectives should be clear steps that will guide your business towards achieving its goals.
Define What Success Looks Like for Each Objective
After setting your objectives, you need to define what success looks like for each of them. This involves identifying the outcomes that would indicate that the objective has been achieved.
For example, if your objective is to "increase sales by 20%", success might look like reaching a specific dollar amount in sales by the end of the year. Defining success not only gives you a target to aim for but also provides a benchmark against which you can measure your performance [3].
Select Relevant and Meaningful KPIs
Now that you know your objectives and what success looks like, it's time to choose KPIs that will effectively measure your progress towards these objectives. These KPIs should be relevant to your objectives and provide meaningful insights.
For instance, if your objective is to increase sales, relevant KPIs might include monthly sales growth, average transaction value, and sales by region. These KPIs are directly related to your objective and will give you actionable insights into your sales performance.
Remember, not all KPIs are created equal. The best KPIs are those that align with your business goals, relate directly to your business activities, and provide actionable insights that can help drive your business forward.
Set Clear, Quantifiable Targets
The final step in defining effective KPIs is setting clear, quantifiable targets for each KPI. These targets provide a tangible measure of what you aim to achieve and a benchmark against which you can gauge your performance.
For example, if one of your KPIs is monthly sales growth, you might set a target of 2% growth per month. This gives you a clear, measurable goal to aim for.
Remember, targets should be ambitious yet realistic. Setting targets that are too easy might not drive significant improvement, while targets that are too challenging may be demotivating.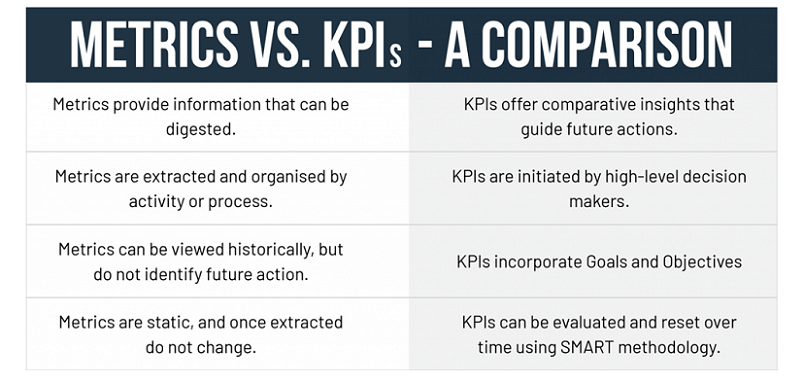 Implementing KPIs into Your Business Plan
Now that you've learned how to define effective KPIs, it's time to implement them into your business plan. Implementation is a crucial phase where your KPIs are put into action to drive progress and track performance.
Integrating KPIs into Daily Operations
To start with, it's essential to integrate your KPIs into your daily operations. This step ensures that tracking and achieving these KPIs become part of your routine business activities.
This integration may involve setting up systems or processes to collect data, educating your team about the importance of these KPIs, and creating a culture where everyone understands their role in achieving these KPIs. This might also mean incorporating KPI tracking into team meetings or performance reviews.
For example, if one of your KPIs is customer satisfaction rate, you might integrate this into your operations by sending out regular customer satisfaction surveys and discussing the results in your team meetings [4].
Visualizing KPIs for Better Understanding
Visualizing your KPIs can make them easier to understand and track. This can be done using dashboards, graphs, charts, or reports that display your KPI data in a visual format.
These visual representations can help you quickly identify trends, spot issues, and make informed decisions. They also make it easier to communicate your performance to your team, stakeholders, or investors.
There are numerous tools available that can help with KPI visualization, from Excel and Google Sheets to more sophisticated business intelligence tools like Tableau or Power BI.
Regularly Reviewing and Updating KPIs
Implementing KPIs isn't a one-time task. It's vital to regularly review your KPIs to ensure they're still relevant and effectively driving your business towards its goals.
This involves analyzing your KPI data, evaluating whether you're meeting your targets, and identifying any issues or opportunities. If you find that a KPI is no longer relevant, or if your business goals change, you may need to update or replace your KPIs.
Regular reviews also provide an opportunity to celebrate successes. If you're consistently meeting or exceeding your KPI targets, take the time to acknowledge the hard work of your team and use these wins to motivate further success.
Monitoring and Reviewing Your KPIs
Effective use of KPIs involves consistent monitoring and regular reviews to ensure that they continue to serve your business objectives well. This stage is where you can analyze your progress, identify issues, and make necessary adjustments to your strategy based on data-driven insights.
Setting Up a System for Tracking KPIs
Establishing a consistent and efficient system for tracking your KPIs is vital to monitor your progress effectively. This can be done using various tools ranging from simple spreadsheets to sophisticated business intelligence software. The chosen method should align with your business's size, complexity, and specific needs.
For instance, a small business might find a well-organized Excel spreadsheet sufficient for tracking its KPIs. In contrast, a larger business dealing with more complex data might require advanced software like Tableau or Looker.
Keep in mind that a good tracking system is not just about collecting data; it should also facilitate easy interpretation and analysis of this data to provide actionable insights [5].
Regular Review Meetings to Discuss Progress
Scheduling regular review meetings to discuss the progress of your KPIs is an excellent way to ensure that your team remains focused on the goals and objectives. During these meetings, present your KPI data, discuss whether targets are being met, and brainstorm strategies to improve if necessary.
These meetings are also an excellent opportunity to address any potential issues or barriers affecting your KPI performance. They can promote open communication, create an environment of collective problem-solving, and ensure that everyone is on the same page regarding your business goals.
Making Adjustments Based on KPI Performance
As you monitor your KPIs, you'll likely find areas where performance is not up to the mark, or where your objectives may have changed. This is normal and a sign that you might need to make adjustments to your KPIs or your strategies.
For instance, if you consistently fail to meet a particular KPI target, it might indicate a need for strategy adjustment. Alternatively, if a KPI becomes irrelevant due to changes in business direction or market conditions, it might need to be replaced with a more relevant one.
Remember, KPIs are not set in stone; they are dynamic tools that should evolve with your business. Being flexible and willing to make adjustments based on your KPI performance is key to maintaining effective and relevant measures.
Celebrating Success and Learning from Shortcomings
Finally, don't forget to use your KPIs to celebrate success and learn from shortcomings. When you meet or exceed a KPI target, take time to acknowledge and celebrate the achievement. This can boost morale and encourage continued efforts towards meeting your goals.
Similarly, when you fall short on a KPI, don't view it as a failure. Instead, use it as a learning opportunity to understand what went wrong, how you can improve, and how you can prevent similar issues in the future.
References

[1] Key Performance Indicator (KPI): Definition, Types, and Examples
[2] Key Performance Indicators (KPIs): Definition and Examples
[3] Key Performance Indicators: Setting and Measuring KPIs
[4] Marketing Key Performance Indicators (KPIs)
[5] What are key performance indicators and how do they relate to the human resource function?