The SMART Way: Setting Goals That Drive Business Growth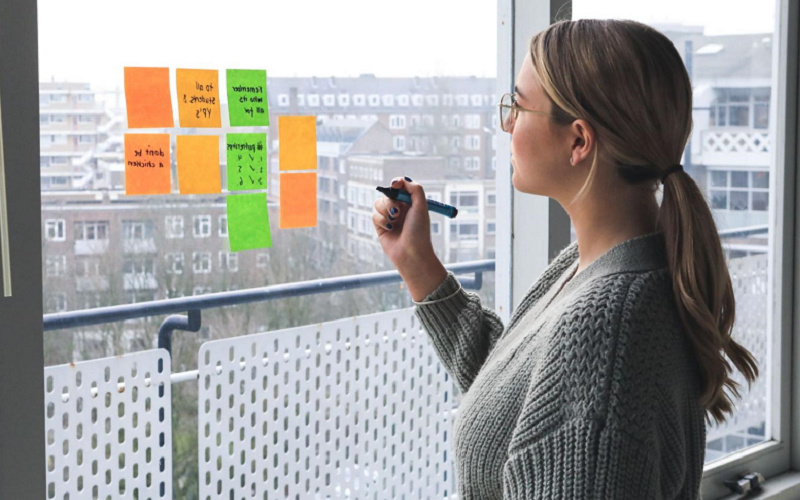 In the highly competitive world of business, setting clear, actionable goals can make the difference between standing still and driving forward. Goals offer guidance, foster motivation, and provide a benchmark for assessing progress. But not all goals are created equal. Some are vague aspirations that offer little in the way of actionable steps, while others may be so ambitious that they're virtually unattainable. So, how can businesses set goals that are not only clear and achievable but also truly capable of driving growth? The answer lies in the SMART framework.
SMART goals is an acronym that stands for Specific, Measurable, Achievable, Relevant, and Time-bound. Here we look into the mechanics of this effective approach, examine how it has fueled real-world business success, and guide you step-by-step through setting your own SMART goals.
Understanding the Concept of SMART Goals
Before we dive into the intricacies of setting SMART goals for your business, it's essential to understand what SMART goals are and why they are an integral part of successful business planning.
Definition and Breakdown of SMART
SMART is an acronym that helps guide goal setting. It stands for Specific, Measurable, Achievable, Relevant, and Time-bound. Each of these components plays a crucial role in setting successful goals.
Specific
Specific goals are clear, well-defined, and leave no room for misunderstanding. They precisely outline what you aim to achieve, how you plan to achieve it, and why it's important.
Measurable
Measurable goals allow for tracking progress and determining when the goal has been met. They involve tangible evidence or metrics, making the journey towards achievement quantifiable.
Achievable
Achievable goals are realistic and within your ability to achieve. While they may be challenging, they are not impossible or beyond your resources or capabilities.
Relevant
Relevant goals align with your business's broader mission and objectives. They are strategically important and valuable in driving your business forward.
Time-bound
Time-bound goals have a clear timeframe or deadline by which they should be achieved. This creates a sense of urgency, prompting action and aiding in prioritization.
History and Development of the SMART Framework
The SMART goal concept has its roots in the world of project management and performance improvement. It was first introduced by George T. Doran in a 1981 Management Review paper titled, "There's a S.M.A.R.T. Way to Write Management's Goals and Objectives." Since then, the framework has been widely adopted across different industries for its practicality and effectiveness in goal setting [1].
Importance and Benefits of Using SMART Goals in Business
Using SMART goals in business planning and management has several advantages. Firstly, SMART goals provide clarity, breaking down vague aspirations into tangible steps. They also offer a clear path to success, delineating what needs to be done, by when, and to what standard.
Secondly, because they're measurable, SMART goals allow for ongoing tracking of progress. This enables adjustments along the way and provides motivation as you see evidence of your advancement.
Lastly, SMART goals encourage accountability. Since they're specific and time-bound, everyone involved has a clear understanding of what is expected and when. This clarity facilitates both individual responsibility and team collaboration, ultimately propelling your business toward growth.

How SMART Goals Drive Business Growth
Now that we've examined what SMART goals are, it's time to look into how they contribute to business growth. Effective goal setting can be the foundation of business success, but how does this theoretical approach translate into practical growth?
The Connection Between SMART Goals and Business Performance
In a business context, SMART goals align with key business growth strategies. They translate business objectives into actionable, measurable steps that everyone in the organization can understand and work towards.
Specific goals break down complex business strategies into clear tasks. Measurable goals ensure that the company can track its progress and make adjustments as needed. Achievable goals keep the team motivated and engaged, preventing burnout and discouragement that can arise from impossible targets. Relevant goals ensure that every effort contributes to the overall business strategy and growth, while Time-bound goals create urgency, ensuring the business moves at a suitable pace.
Moreover, SMART goals foster accountability and create a culture of continuous improvement, both of which are crucial to sustainable business growth.
Real-World Case Studies of Successful SMART Goal Implementation
To illustrate the impact of SMART goals on business growth, let's consider some real-world examples.
For instance, tech giant Google uses a form of SMART goals called OKRs (Objectives and Key Results) to drive growth. Every quarter, each department, team, and individual sets specific, measurable, and time-bound OKRs that align with the company's larger objectives. This approach has been credited as a key driver behind Google's impressive growth trajectory [2].
Similarly, Intel, another global tech leader, also uses OKRs. It implemented this system to encourage risk-taking and alignment across teams. Intel's OKR system allows teams to set ambitious goals and measure progress regularly, which has been crucial to the company's innovation and success.
The Role of SMART Goals in Strategic Planning and Decision Making
SMART goals are not just for operational planning; they also play a vital role in strategic planning and decision-making. By establishing specific, measurable, achievable, relevant, and time-bound objectives, businesses can make informed decisions that directly align with their strategic plan.
When faced with choices about resource allocation, project prioritization, or strategic direction, companies can refer back to their SMART goals. This ensures that every decision made supports the overarching business strategy, ultimately driving business growth.
Step-by-Step Guide to Setting SMART Goals
Setting SMART goals may seem daunting initially, but with a methodical approach, it becomes a practical tool that can be seamlessly integrated into your business planning. Let's break down the process of setting SMART goals into simple, actionable steps.
Defining Specific Goals
The first step in setting SMART goals is making them specific. A specific goal clearly defines what needs to be accomplished, why it is an essential objective, and the ways to achieve it.
The Importance of Clarity and Precision
A specific goal removes ambiguity. It sets a clear direction for everyone involved, ensuring all efforts are aligned towards the same objective. A well-defined goal can eliminate confusion, increase productivity, and create a more focused work environment.
Tips for Creating Specific Goals
Creating specific goals involves answering the "5 Ws": Who is involved in the goal? What do I want to accomplish? Where is the goal to be achieved? When do I want to achieve it? Why is this goal important?
For example, rather than setting a goal to "increase sales," a specific goal would be "Increase online sales by 20% in the next quarter by improving website UX and launching a digital marketing campaign."
Making Goals Measurable
The next step in the SMART goal setting process is ensuring that your goals are measurable.
Key Performance Indicators (KPIs) as Measuring Tools
To track progress towards your goal, you'll need to establish Key Performance Indicators (KPIs). KPIs are metrics that indicate how well you are progressing towards your goal. They may include sales revenue, customer satisfaction ratings, or website traffic, depending on your specific goal [3].
Strategies for Quantifying Success
Strategies to make your goals measurable could involve quantifying the outcome you want to achieve or the tasks you need to perform. For example, if your goal is to improve customer service, a measurable objective could be "Reduce customer complaint rates by 15% in the next six months."
Ensuring Goals Are Achievable
Setting achievable goals means striking a balance between challenging and realistic.
Balancing Ambition and Realism
While your goals should push you to achieve more, they shouldn't be so ambitious that they become demotivating. It's essential to set goals that are within your team's capability and resources to achieve.
Using Resources and Capabilities as a Guide
Consider your current resources, capabilities, and constraints when setting your goals. For example, if your goal is to increase production, you need to consider your current manufacturing capacity, workforce, and budget.
Keeping Goals Relevant
Relevant goals are those that align with your broader business vision and mission.
Aligning Goals with Business Mission and Vision
When setting goals, always keep your business's mission and vision in mind. Every goal should contribute to your company's overarching objectives and long-term strategy.
Adapting Goals to Market Changes and Trends
Ensure your goals remain relevant by continually assessing them against market trends, customer needs, and competitive landscape. Don't be afraid to adjust your goals as necessary to stay aligned with these factors.
Setting Time-Bound Goals
Finally, every SMART goal needs a timeframe.
The Role of Deadlines in Goal Achievement
Deadlines create a sense of urgency, encourage action, and prevent tasks from dragging on indefinitely. They provide a clear endpoint that motivates and guides your team's efforts [4].
Methods for Setting Appropriate Timelines
When setting your timeline, consider the nature of the goal, the resources at your disposal, and any external factors that may affect the timeline. Be realistic, but also challenge your team to maintain momentum.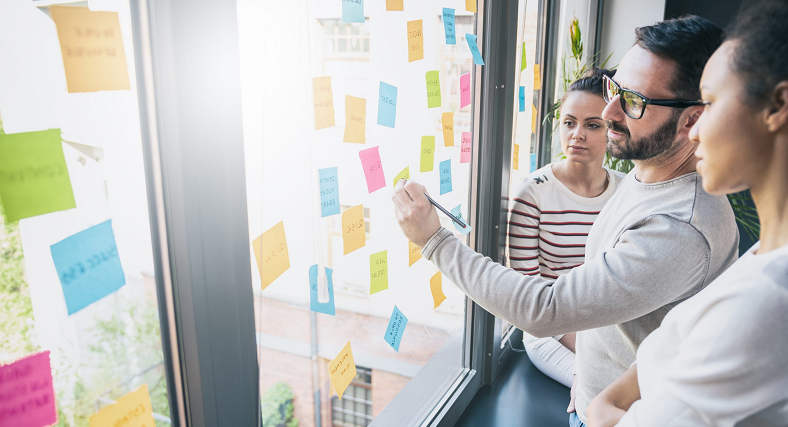 Implementing SMART Goals in Your Business
After setting your SMART goals, the next step is implementation. This involves integrating these goals into your business plan, aligning your team around these objectives, and monitoring progress over time.
Integrating SMART Goals into Business Plan
Your business plan is your roadmap to success, and your SMART goals are integral waypoints on this roadmap. They should be embedded in your business plan, aligned with your mission, vision, and strategy.
Start by integrating your SMART goals into your strategic objectives, financial plans, marketing strategies, and operational plans. Remember, your goals should guide your actions, so they need to be at the core of your business plan.
Using SMART Goals to Align Teams and Individuals
SMART goals are not just for leaders; they are equally crucial for teams and individuals. They foster a sense of purpose, increase motivation, and encourage accountability.
Make sure to communicate your SMART goals to all team members and align individual and team objectives with these goals. Use your SMART goals as a basis for performance evaluations and reward systems. This way, everyone in your organization will be working towards the same objectives, creating a unified, goal-oriented culture.
Tracking and Adjusting SMART Goals Over Time
Implementing SMART goals isn't a set-and-forget process. Regular monitoring and adjustment are essential to stay on track.
Establish a system to track progress towards your goals, using the Key Performance Indicators (KPIs) you defined earlier. Regularly review these metrics and adjust your strategy if needed. Remember, it's okay to revise your goals as circumstances change – flexibility is key to sustainable success.
Common Pitfalls and Challenges in SMART Goal Setting
While the SMART goal setting approach is immensely beneficial, like any strategy, it comes with its own set of potential pitfalls and challenges. Recognizing these ahead of time can help you navigate around them, ensuring that your goal-setting process is as effective as possible.
Setting Goals That Are Too Easy or Too Difficult
One of the common pitfalls in setting SMART goals is the imbalance between difficulty and achievability. Goals that are too easy may not inspire effort or drive growth, while goals that are too ambitious can lead to frustration and demotivation [5].
To avoid this pitfall, aim for a 'Goldilocks' zone where your goals are challenging enough to push your team but also achievable given your resources, abilities, and market conditions.
Misalignment Between Goals and Business Strategy
SMART goals are effective when they align with your overall business strategy. However, a common mistake businesses make is setting goals that don't contribute to their strategic objectives.
Ensure that your SMART goals align with your business's mission and vision, and support your strategic objectives. Regularly reassess your goals against your business strategy to ensure they remain relevant and valuable.
Ignoring the Need for Regular Review and Adaptation
Setting SMART goals is not a one-time activity. Markets change, resources evolve, and opportunities arise. Businesses that set their goals and forget to review and adjust them over time risk missing out on new opportunities or wasting resources on outdated objectives.
Incorporate regular goal review sessions into your business calendar. This will give you the chance to celebrate achievements, learn from setbacks, and adjust your goals as needed to remain aligned with your strategic direction.
Overlooking the Importance of Communication
Even the best-designed SMART goals can fail if they're not properly communicated across the organization. Every team member should understand the goals, their role in achieving them, and how they align with the larger business objectives.
Ensure clear and consistent communication about your SMART goals. Regular updates, team meetings, and open dialogue can help everyone stay informed, involved, and motivated.
References

[1] Types of Business Goals That Drive Success
[2] SMART Goals
[3] 5 Ways to Set Intelligent and Effective Company Goals
[4] With Goals, FAST Beats SMART
[5] Tips for Setting Better Business Goals