Market Analysis Magic: How to Illuminate Opportunities in Your Business Plan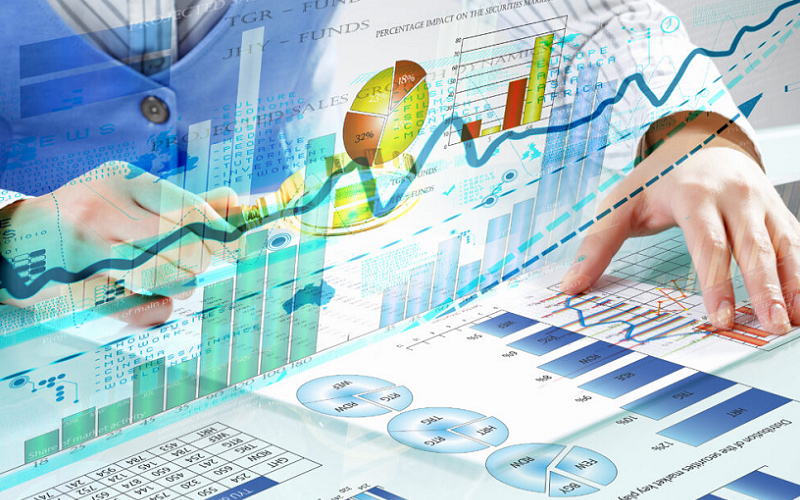 In the dynamic world of entrepreneurship, embarking on a business venture without a compass can be likened to venturing into a labyrinth blindfolded. Market analysis is not just a buzzword; it is the art and science of diving deep into the industry, understanding your target audience, and assessing the competition to craft a roadmap for success. It's the spell you cast to reveal hidden treasures and pitfalls in your path. Here we walk through the steps to conduct a comprehensive market analysis, discuss its significance, and illustrate how it can illuminate opportunities that are pivotal to your business plan.
Introduction to Market Analysis
Market analysis is a term that gets thrown around often, but what does it actually mean? Let's start by defining it. Market analysis refers to the practice of researching and evaluating the viability of a product or service in a particular industry or market. It involves gathering data on target customers, competitors, industry trends, and other relevant factors that can affect the success of a business. In essence, market analysis is a compass that guides business decisions and helps in navigating the ever-evolving market landscape.
Importance of Market Analysis in Business Planning
Now that we understand what market analysis entails, let's delve into why it is so crucial in business planning. At its core, a business plan serves as a blueprint for how a business will achieve its goals and objectives. Market analysis acts as the foundation of this blueprint. It is essential for several reasons:
Understanding the Market: Market analysis helps you grasp the size and characteristics of your target market. Knowing this information is vital for making informed decisions regarding the products or services your business should offer.
Identifying Customer Needs and Preferences: By analyzing the market, you can identify what your potential customers need or prefer. This enables you to tailor your offerings to match their expectations, thus increasing the chances of your product or service being successful.
Competition Analysis: Understanding who your competitors are, what they offer, and how they operate, helps you identify their strengths and weaknesses. This knowledge is crucial for carving out a unique space for your business in the market.
Risk Mitigation: Market analysis helps in identifying potential risks and challenges that your business might face. This enables you to develop strategies to mitigate these risks and better prepare for unforeseen challenges.
Resource Allocation: Knowing where the opportunities lie allows you to allocate your resources efficiently and invest in areas that are likely to yield the highest returns.
How Market Analysis Can Illuminate Opportunities
The phrase "illuminate opportunities" is key here. Think of market analysis as shining a flashlight into a dark room. What was once hidden or unclear suddenly becomes visible and accessible. Through a thorough market analysis, you can uncover hidden opportunities that might not have been apparent at first glance. These could range from untapped customer segments and emerging market trends to potential partnerships and gaps in the market that your business can fill.
Moreover, market analysis provides the insights necessary to anticipate changes in the market and adapt your business accordingly. This agility is critical in today's rapidly changing business environment.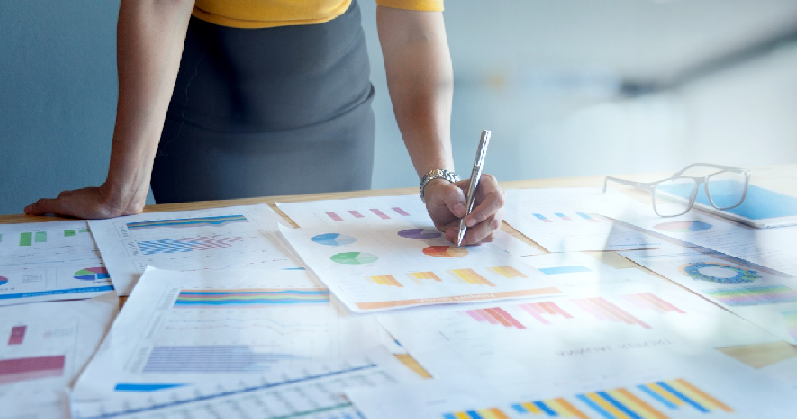 Understanding the Purpose of Market Analysis
Gaining a clear understanding of the purpose behind market analysis will not only guide the process but also ensure that the insights gathered are aligned with your business goals. Market analysis serves several key purposes, outlined here.
Identifying Target Audience
One of the primary purposes of market analysis is to identify your target audience. Who are the individuals that would be most interested in your product or service? Having a clear understanding of this is crucial because your target audience is the group of people you'll be directing most of your marketing efforts towards [1].
Demographics: This includes age, gender, location, income level, and other statistical data relevant to your market. Knowing the demographics helps tailor your products and marketing efforts to match the preferences of your target audience.
Behavioral Trends: Understanding how your target audience behaves can also be instrumental. This includes their spending habits, brand loyalties, and general behavior in relation to products or services similar to what you are offering.
Needs and Wants: What are the specific needs and wants of your target audience? Understanding this can help in developing products or services that fulfill these needs and wants.
Understanding Consumer Needs and Preferences
Closely related to identifying the target audience is understanding their needs and preferences. This means digging deeper into the problems they face, the solutions they seek, and how your product or service can meet their needs.
Customer Pain Points: What are the challenges or problems your potential customers are facing? Identifying these pain points can help you tailor your product or service to address them effectively.
Customer Expectations: What do your customers expect from a product or service like yours? Meeting or exceeding these expectations can be key to customer satisfaction and loyalty.
Value Proposition: Based on the customer needs and preferences you've identified, what unique value can your product or service offer to stand out from the competition?
Analyzing Competition
Another crucial aspect of market analysis is studying your competition. Knowing what you're up against helps you find ways to differentiate yourself and identify areas where you can gain a competitive advantage.
Competitor Identification: Who are your main competitors? This includes direct competitors (those who offer the same products or services) and indirect competitors (those who offer alternative solutions to the same customer needs).
Competitor Offerings: What products or services are your competitors offering? How are they pricing them? Understanding competitor offerings helps in benchmarking and positioning your products.
Competitor Strengths and Weaknesses: Analyzing what your competitors do well and where they fall short can reveal opportunities for your business to fill gaps in the market.
Identifying Market Trends
Market trends are patterns or movements in the market that hold over a period of time. Staying abreast of market trends can help you position your business to take advantage of new opportunities and avoid potential pitfalls [2].
Current Trends: What's happening in the market right now? This could be a new technology, a shift in consumer behavior, or regulatory changes.
Emerging Trends: Are there any indications of what might become a trend in the near future? Early identification of emerging trends can give you a first-mover advantage.
Future Projections: Based on current and emerging trends, what are experts predicting for the future of your industry? This insight can help in long-term planning and strategy.
Risk Assessment
Finally, market analysis helps in assessing the risks associated with entering a particular market or launching a new product or service. This is crucial for making informed decisions and preparing for potential challenges.
Market Risks: Are there factors such as economic, political, or social changes that could pose risks to your market?
Competitive Risks: How might your competitors react to your entry into the market? Could they change their strategy in a way that poses a risk to your business?
Customer Risks: Are there risks associated with customer adoption? Could there be changes in customer preferences or needs that affect your product's viability?
Steps to Conduct a Thorough Market Analysis
A systematic approach to conducting a market analysis will enable you to gather accurate data and insights, which are instrumental in making informed business decisions.
Define the Industry and Market
Before diving into data collection and analysis, it's essential to define the scope of your industry and market. This will provide context and help you focus your research efforts [3].
Industry Overview: Provide a brief overview of the industry your business will operate in. Consider the history, current state, and projected growth or changes in the industry.
Market Definition: Define the specific market segment you are targeting. This should include geographic location, demographics, and the types of products or services included in this market segment.
Collect Data
Now that you have defined your industry and market, it's time to collect data. There are two main types of data you'll need: primary and secondary.
Primary Data Sources
Primary data is information collected directly from original sources. This type of data is highly valuable because it is specific to your research objectives.
Surveys and Questionnaires: Create surveys and questionnaires to gather information from your target audience regarding their needs, preferences, and behaviors.
Interviews and Focus Groups: Conduct interviews and focus groups with potential customers, industry experts, or other stakeholders to gain deeper insights.
Observations: Observe consumer behavior, competitor activities, and market trends first-hand, either in person or through tools like web analytics.
Secondary Data Sources
Secondary data is information that has already been collected and published by someone else. This is a cost-effective way to gather information.
Market Reports and Industry Analysis: Use reports and analyses published by market research companies, government agencies, or trade associations.
Academic Publications: Review academic journals and studies related to your industry or market for insights and data.
Media and News Sources: Monitor news articles and other media sources for information on market trends, competitor activities, and industry developments.
Analyze the Competition
After collecting data, it's crucial to analyze your competition to understand the landscape you're entering [4].
Competitor's Strengths and Weaknesses
Identify each competitor's strengths and weaknesses. This will help you understand what makes them successful and where they may be vulnerable.
Understand the market share of each competitor. Who dominates the market? Is the market highly fragmented or controlled by a few players?
Competitive Products/Services
Examine the products or services your competitors offer. How do they market and price them? What unique features or benefits do they offer?
Understand Your Customer
Understanding your customer is fundamental in market analysis. This involves digging into the details about your target audience.
Demographics
Understand the demographics of your target market. Consider aspects like age, gender, income levels, education, and geographic location.
Psychographics
Psychographics include personality traits, values, attitudes, interests, and lifestyles. This information helps in understanding what motivates your customers' buying decisions.
Behavior
Analyze customer behavior including purchasing habits, brand loyalty, and responsiveness to marketing efforts.
Evaluate Market Trends
Keeping an eye on market trends is vital for identifying opportunities and risks.
Current Trends
What are the prevailing trends in the market? Consider technological advancements, consumer preferences, and regulatory changes.
Emerging Trends
Identify trends that are just beginning to gain traction. Early identification of emerging trends can position your business for success as these trends develop.
Potential Future Trends
Look at projections and predictions for the future of your market. Be open to exploring scenarios that could affect your business in the long term.
Assess the Legal Structure
Understanding the legal structure is vital as it affects various aspects of market opportunities.
Understanding Different Legal Structures
Research different business legal structures such as sole proprietorships, partnerships, LLCs, and corporations. Understand their pros and cons in the context of your business goals.
How Legal Structure Affects Market Opportunities
Understand how your choice of legal structure can impact market opportunities. For example, certain legal structures may offer tax advantages, while others might provide limited liability protection.
Compliance and Regulations
Be aware of the legal compliance and regulations within your industry. These can impact your market entry, operations, and overall viability.
Analyze Risks and Opportunities
Finally, use the data and insights collected to analyze risks and opportunities.
SWOT Analysis
Perform a SWOT analysis to identify the Strengths, Weaknesses, Opportunities, and Threats related to your business.
Risk Management Strategies
Based on the risks identified, develop strategies to mitigate them. This could include contingency plans, insurance, or diversification.
Opportunity Assessment
Assess the opportunities you've identified and evaluate them based on potential returns, alignment with your business goals, and available resources.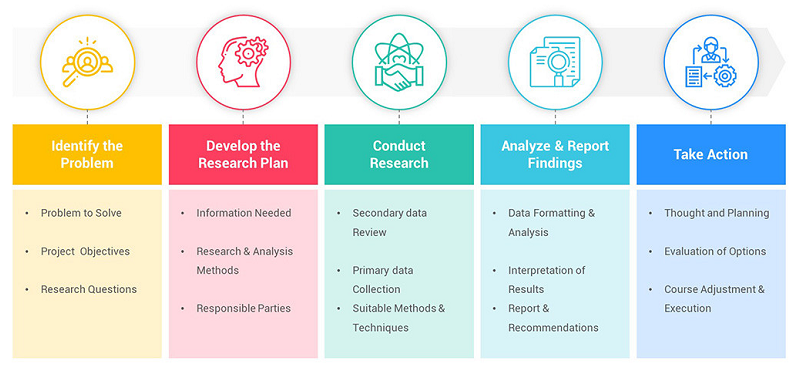 Integrating Market Analysis into Your Business Plan
Your business plan is the strategic blueprint for your business, and incorporating market analysis ensures that your strategies are grounded in real-world data and insights. Here's how to effectively weave the threads of your market analysis into the fabric of your business plan.
Incorporating Market Data
The first step is to incorporate the market data you've gathered into the market analysis section of your business plan. This provides context for anyone who reads your plan, helping them understand the environment in which your business will operate [5].
Market Description
Begin by providing a description of the market. This should include an overview of the industry, the market segments you are targeting, and the needs that your product or service fulfills.
Target Audience
Detail the demographics, psychographics, and behavior of your target audience. Explain why this audience is the right fit for your product or service.
Market Trends
Include a summary of current and emerging market trends that are relevant to your business. Explain how your business will capitalize on these trends.
Presenting Competitive Analysis
The competitive analysis that you conducted as part of your market analysis should be a subsection within the market analysis section of your business plan.
Competitor Profiles
Include profiles of your main competitors. Detail what they offer, their strengths and weaknesses, and their market share.
Competitive Differentiation
Explain how your business will differentiate itself from the competition. What unique value does your product or service offer that sets it apart?
Detailing Your Marketing Strategy
Using the insights gathered through market analysis, outline your marketing strategy within the marketing and sales section of your business plan.
Positioning
Define how your product or service will be positioned in the market. What niche will it fill, and what messaging will you use to communicate its value to the target audience?
Pricing and Promotion
Explain your pricing strategy and how it aligns with market expectations. Also, outline your promotional strategies, including advertising, sales promotions, and public relations.
Distribution Channels
Identify the distribution channels you will use to get your product or service to the market. Explain why these channels are the most effective for reaching your target audience.
Addressing Risks and Legal Considerations
Your market analysis likely uncovered potential risks and legal considerations that need to be addressed in your business plan.
Risk Analysis
In the risk analysis section, detail the potential risks you identified during market analysis and explain how you plan to mitigate them.
Legal Structure and Compliance
In the company description section of your business plan, explain your chosen legal structure and how it will affect your operations. Also, detail the regulatory compliance requirements for your industry and how your business will adhere to them.
Setting Goals and Objectives
Finally, use the insights from your market analysis to set realistic and data-driven goals and objectives for your business. These should be outlined in the executive summary and expanded upon in the company objectives section of your business plan.
Short-term Goals
Set specific, measurable, attainable, relevant, and time-bound (SMART) goals for the first year of your business.
Long-term Objectives
Outline your long-term objectives, considering market trends, competition, and the evolving needs of your target audience.
Metrics and KPIs
Establish metrics and key performance indicators (KPIs) that will be used to measure the success of your business in achieving its goals and objectives.
References

[1] 5 Keys to Conducting a Market Opportunity Analysis
[2] How to Conduct a Market Analysis for Your Business
[3] A quick guide to Market Opportunity Analysis
[4] An Introduction to Market Opportunity Analysis
[5] What is a market opportunity assessment?