Executive Summaries That Excite: How to Start Your Business Plan with a Bang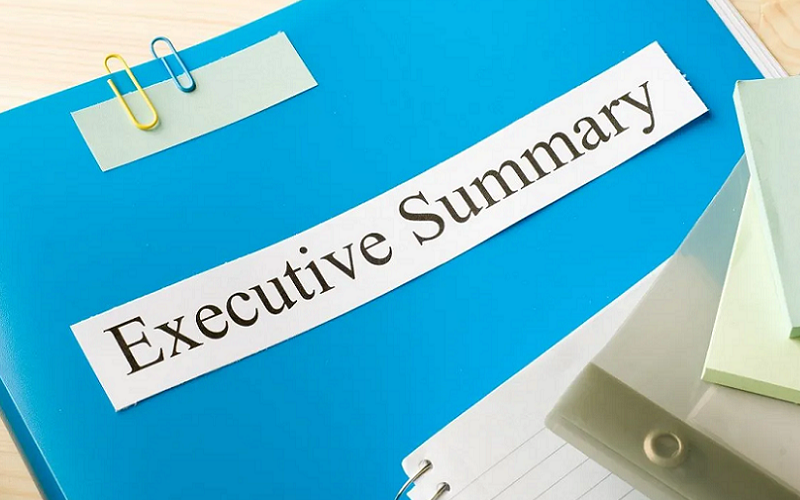 Imagine setting off fireworks that fizzle instead of boom – that's how a bland business plan executive summary can feel to a potential investor or partner. Your executive summary is the first impression of your business, and just like those fireworks, it needs to make a bang! A well-crafted executive summary can be the key that unlocks funding, support, and momentum for your business.
But what exactly is an executive summary, and how can you make it captivating? In the crucial world of business planning, the executive summary acts as the trailer to your blockbuster movie, the cover letter for your resume, and the opening act of your grand performance.
Understanding the Executive Summary
Understanding the purpose and structure of an executive summary is the foundation upon which you can build an exciting and engaging introduction to your business plan.
Brief Introduction to Business Plans
A business plan is a comprehensive document that outlines your business goals, the strategy you will use to achieve them, market analysis, financial forecasts, and other relevant data. It serves as a roadmap guiding the launch and growth of your enterprise and is indispensable when you're seeking investments or partnerships.
Definition of Executive Summary
The executive summary is a brief section at the beginning of a business plan, which provides an overview of the entire document. It summarizes the key points of the business plan, giving readers a glimpse into what your business is about and what it aims to achieve. It's essentially a pitch to your audience, highlighting the most compelling aspects of your business.
Importance of the Executive Summary in Business Planning
An executive summary is not merely an introduction; it's a powerful tool that can determine whether or not your audience continues reading the rest of your business plan. Investors and potential partners often receive numerous business plans, and they might not have the time to go through each one in detail. Your executive summary needs to be compelling enough to catch their attention and entice them to read further. Moreover, if you are applying for a loan or grant, a well-written executive summary can make your application stand out from the rest [1].
Common Mistakes to Avoid when Writing an Executive Summary
Avoiding common pitfalls is essential in making sure your executive summary hits the mark. Here are a few mistakes you should be wary of:
Overloading it with Details
While it's important to convey the key aspects of your business, don't make the mistake of including too much information. Your executive summary should be concise and focus only on the most crucial points.
Using Jargon or Complex Language
Your executive summary may be read by individuals who are not experts in your field. Using jargon or complex language can make it less accessible and engaging. Use clear and simple language that anyone can understand.
Lacking Focus
Your executive summary should have a clear focus. Don't try to cover everything. Instead, highlight the most essential aspects of your business, such as what problem your product or service solves, who your market is, and what makes you unique.
Not Tailoring to the Audience
Understand who your audience is and what they are looking for. Tailor your executive summary to speak to their interests and concerns. If you're seeking investment, focus on the potential returns. If you're applying for a grant, emphasize how your business aligns with the grant's objectives.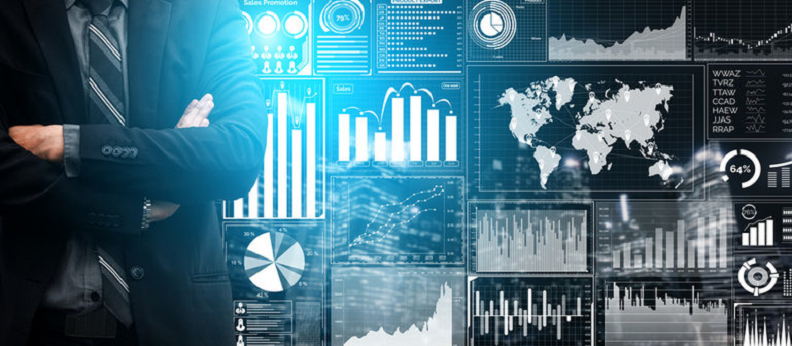 Establishing the Legal Structure: A Crucial Component
As you forge ahead in crafting a captivating executive summary, it's imperative to recognize the importance of clearly presenting the legal structure of your business. Establishing an appropriate legal structure is critical as it affects your taxes, liability, and how you can raise capital.
Introduction to Legal Structures
The legal structure, often referred to as the business entity, is the framework within which your business operates. It determines how your business is organized, how it's taxed, and the level of personal liability you, as the owner, face. It's one of the first decisions you need to make when starting a business, and it's imperative to choose wisely as it has long-term implications [2].
Why the Legal Structure Matters for Your Business
The importance of selecting the appropriate legal structure cannot be understated. Here's why it's crucial:
Personal Liability Protection: Some structures offer protection against personal liability in case your business faces debts or legal issues.
Tax Implications: Your legal structure determines your tax obligations. Choosing the right entity can help in tax planning and saving money.
Investment and Funding: Investors may prefer certain legal structures over others. The legal structure can impact your ability to raise capital.
Credibility and Perception: The legal structure can also affect how your business is perceived. Certain structures may lend more credibility to your business.
Common Types of Legal Structures
There are several legal structures available. Below are the most common types:
Sole Proprietorship
This is the simplest form of business entity. It's ideal for individuals who own and operate their business. It doesn't offer personal liability protection, and the business income is taxed as personal income.
Partnership
A partnership is a business owned by two or more people. There are various forms of partnerships, but generally, all partners share profits and losses. Like sole proprietorship, partners are personally liable for business debts.
Limited Liability Company (LLC)
An LLC blends elements of partnerships and corporations. It provides owners, known as members, with personal liability protection, but allows profits and losses to pass through to their personal income without facing corporate taxes.
Corporation
A corporation is a legal entity separate from its owners. It provides the strongest personal liability protection but is subject to corporate income tax. It's more complex and is suitable for larger businesses with multiple employees.
How to Decide on the Right Legal Structure
Choosing the right legal structure depends on various factors such as your business goals, the level of control you wish to have, how you want to handle taxes, and the level of personal liability you're willing to take on. Consider consulting with a lawyer or business advisor. Here are steps to guide your decision:
Evaluate your business needs and goals.
Understand the liability implications of each structure.
Consider the tax implications and obligations.
Analyze your funding and capital-raising needs.
Factor in future growth and scalability.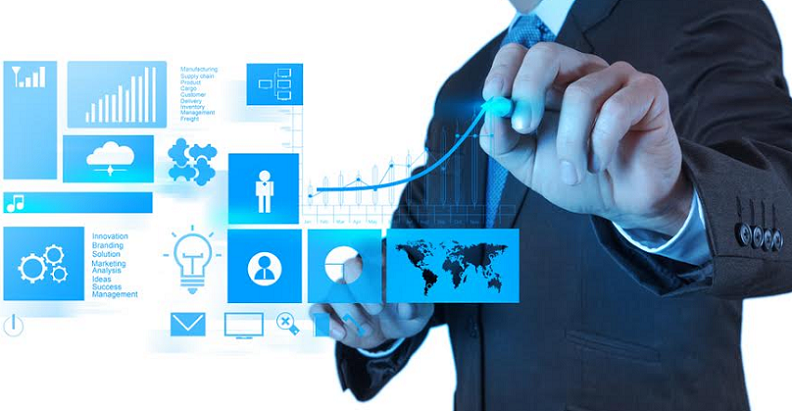 Crafting Your Executive Summary
Having understood the importance of the executive summary and the necessity of establishing a clear legal structure, it's now time to roll up your sleeves and begin crafting each component that should be included in your executive summary.
Attention-Grabbing Opening
Your opening sentence or two should hook the reader immediately. Imagine this as your elevator pitch – if you only had 30 seconds to impress a potential investor or partner, what would you say? Use powerful language and get straight to the point.
Clear and Concise Description of Your Business
After your attention-grabbing opening, dive into a brief description of your business. What is your business about? What industry does it operate in? Here, clarity and conciseness are key. Avoid using jargon and ensure that even someone with no background in your industry can understand what your business does [3].
Outlining the Problem Your Business Solves
Every successful business addresses a particular problem or need. Clearly articulate the problem your product or service is solving. Why does this problem need solving? How big of an issue is it? This section should make it clear why your business is necessary.
Presenting the Legal Structure and Why it's the Best Fit
As discussed earlier, the legal structure is a critical component of your business plan. Here, you need to indicate what legal structure you have chosen for your business. Explain why this structure is the most appropriate for your business model, goals, and plans. This offers insight into your decision-making processes and strategic planning.
Detailing Your Target Market
Who are your customers? In this section, define your target market and explain why your product or service is particularly suited to this audience. If applicable, you can briefly mention the market size and growth potential.
Competitive Analysis
Here, give a brief overview of the competitive landscape. Who are your main competitors? What differentiates your product or service from theirs? This is not an in-depth analysis but rather a teaser that demonstrates you understand your market.
Financial Projections
Include a snapshot of your financial projections. How much capital are you seeking? What will it be used for? What are your sales and revenue projections? Make sure any numbers you provide are realistic and that you can back them up in the main part of your business plan.
Your Business Goals and Objectives
What are the short and long-term goals of your business? Here, provide a brief overview of what you hope to achieve. This gives readers insight into your vision for the company [4].
Call to Action: What Do You Want Readers to Do Next?
Lastly, end with a strong call to action. What do you want readers to do after reading your executive summary? Whether it's setting up a meeting, investing in your company, or simply reading the rest of the business plan, be clear and assertive in your ask.
Best Practices for an Effective Executive Summary
You know the components of an executive summary, but it's important to know the best practices of making use of these components to make your executive summary stand out. These practices can be the cherry on top that take your executive summary from good to great.
Tailor to Your Audience
Understanding your audience is key to creating an effective executive summary. Tailor the content to the interests and concerns of the audience you are targeting. For instance, if you are presenting your business plan to investors, emphasize the return on investment and growth potential. If your audience is a grant committee, highlight how your business aligns with the grant's objectives [5].
Use Persuasive and Energetic Language
Your executive summary should read like a pitch. Use persuasive and energetic language that demonstrates your passion and commitment to your business. However, be careful to maintain a professional tone and avoid using hyperbole.
Incorporate Visual Elements
Consider incorporating charts, graphs, or images that can help to convey information more efficiently and add visual interest. Make sure that any visual elements you use are directly relevant and help to strengthen your points.
Focus on the Unique Value Proposition
Highlight what sets your business apart from the competition. What is your unique selling proposition? This is your opportunity to showcase the distinctive aspects of your business that give you a competitive edge.
Be Concise and Focused
Your executive summary should be concise and to the point. Avoid going into too much detail – that's what the rest of the business plan is for. Aim to convey the most essential information as succinctly as possible.
Proofread and Edit
Errors and typos can undermine the professionalism and credibility of your executive summary. Make sure to thoroughly proofread and edit your executive summary. Consider having someone else read it through as well – a fresh pair of eyes can often spot errors you might have missed.
Use Concrete Data Where Possible
Support your claims and projections with concrete data wherever possible. This can include market research, industry trends, and financial projections. This adds credibility and demonstrates that your business plan is based on solid research.
Leave Them Wanting More
Your executive summary should leave the reader eager to learn more about your business. It should entice them to dive into the details in the rest of your business plan.
References

[1] 5 Steps for Writing an Executive Summary
[2] How to Write an Executive Summary
[3] Write an Executive Summary
[4] First Steps: Writing the Executive Summary of Your Business Plan
[5] Executive Summary: A condensed version of a complete business plan or proposal