Common Mistakes to Avoid When Writing Your Business Plan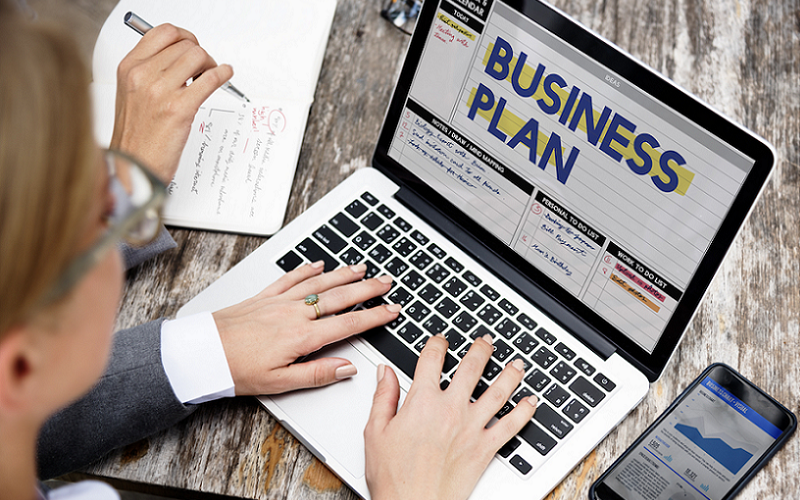 Navigating the world of entrepreneurship is no easy feat, and one of the most pivotal steps in this journey is crafting a compelling business plan. This document, which can act as both your roadmap and your pitch, is essential for guiding your business and attracting potential investors. Yet, many enthusiastic business owners often overlook critical components or fall into common traps during its creation. Here we shed light on these pitfalls, ensuring you're equipped with the knowledge to craft a plan that's both insightful and persuasive.
Understanding the Purpose of a Business Plan
A well-thought-out business plan is much more than just a document; it's the backbone of your entrepreneurial endeavor. It outlines your vision, details your objectives, and provides a road map for your business's future. But before you dive into the writing process, it's crucial to grasp the true purpose of this plan. By understanding its role and significance, you can steer clear of common pitfalls that often trip up even the most passionate entrepreneurs.
Business Plan Mistake: Writing for the Wrong Audience
A foundational error that many commit is not identifying and addressing their business plan's intended audience. The depth, detail, and approach of your plan can significantly vary based on who will be reading it.
Not Considering Investors' Perspective
Potential investors are looking for clear evidence of profitability, scalability, and a return on their investment. If you're seeking funding, it's essential to address these concerns head-on, demonstrating how and when an investor will see a return. Include specific financial projections, market research, and a detailed growth strategy to instill confidence in potential backers.
Ignoring the Operational Use of the Plan for Team Members
On the other hand, if your primary aim is to guide your internal team, the focus shifts. Here, the plan should detail operational aspects, team roles, company culture, and actionable short-term objectives. A team-centric plan helps ensure everyone is aligned with the company's direction, promoting cohesion and clarity.
Business Plan Mistake: Not Clearly Defining Business Objectives
With the business world's unpredictable nature, having a clear set of objectives is akin to having a compass during a storm. However, ambiguously defined or overly broad objectives can lead to confusion and a lack of direction.
Lack of Specificity
"Increase sales" is a goal, but without specifics, it lacks actionable insight. Instead, aim for clear targets like "Increase online sales by 15% in the next quarter." By defining precise milestones, you can develop strategies and measure progress effectively [1].
Not Aligning Objectives with Vision and Mission
Every objective should reflect your business's broader goals. For instance, if your company's mission is to promote sustainable living, an objective might be to "Introduce three new eco-friendly products by year's end." Ensuring alignment between objectives and your overarching vision ensures consistent brand messaging and direction.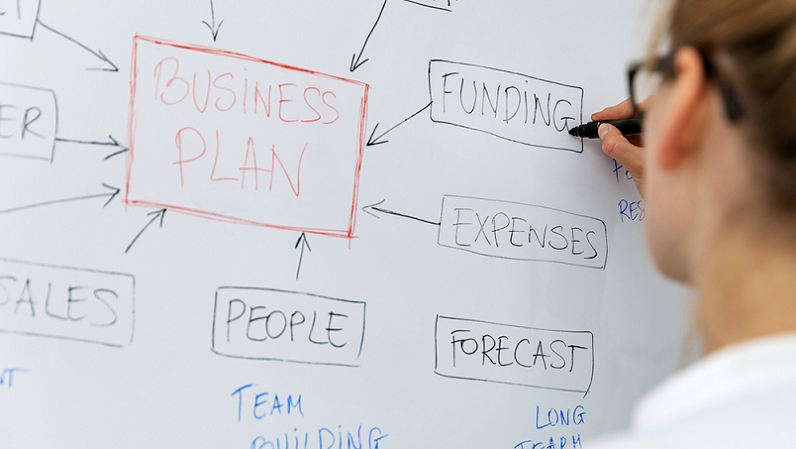 Business Plan Research and Analysis Pitfalls
Armed with a clear understanding of the business plan's purpose, the next crucial step is grounding it in concrete research and analysis. As the saying goes, "Failing to prepare is preparing to fail." Unfortunately, even diligent entrepreneurs sometimes base their strategies on flawed or incomplete data.
Business Plan Mistake: Insufficient Market Research
The marketplace is a dynamic entity, constantly evolving and shifting. Proper market research provides a snapshot of this landscape, allowing businesses to make informed decisions.
Overestimating Market Size
Overly optimistic assumptions can be the downfall of many startups. It's easy to believe that your product or service appeals to everyone, but narrowing down your target audience often results in a more effective strategy. Use demographic data, surveys, and industry reports to gauge the true size of your potential market.
Not Identifying Target Demographics Accurately
Knowing your product's ideal customer is pivotal. Misidentifying or being too broad in defining your target demographic can result in inefficient marketing and product misalignment. To avoid this, employ tools like customer personas, focus groups, and feedback loops to truly understand and cater to your audience.
Business Plan Mistake: Ignoring the Competition
No business operates in a vacuum. Even if you believe your offering is unique, it's likely there are similar products or services, or alternative solutions to the problem you're addressing [2].
Not Conducting a SWOT Analysis
SWOT (Strengths, Weaknesses, Opportunities, Threats) analysis is an invaluable tool in understanding both your business and the competition. By examining these four aspects, you gain insights into areas for growth, potential risks, and how to position yourself effectively against competitors.
Assuming No Direct Competitors Exist
A common fallacy is the belief that one's business is so innovative that there are no competitors. In reality, if there's a demand, it's likely there are existing solutions or alternatives. Recognize these competitors, study their strategies, and determine how you can differentiate your offering for an edge.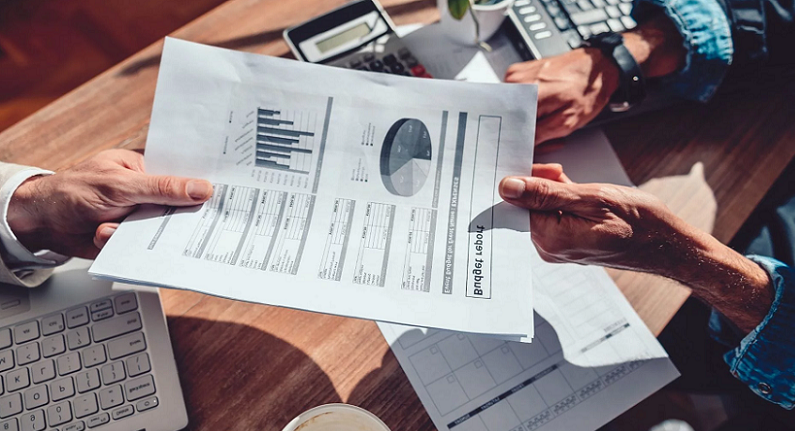 Financial Projection Blunders in a Business Plan
Navigating the financial aspects of your business plan is both a science and an art. Here, meticulous calculations meet strategic foresight. As entrepreneurs project their business's financial future, the numbers must be grounded in realism while showcasing optimism. Unfortunately, this balancing act often leads to errors.
Business Plan Mistake: Overly Optimistic Financial Projections
It's only natural for entrepreneurs to approach their ventures with optimism. However, this enthusiasm can sometimes cloud judgement, leading to financial projections that are overly rosy.
Lack of Conservative Estimates
While showcasing growth is essential, especially if you're courting investors, it's also crucial to have a grounded approach. Investors are often wary of numbers that seem too good to be true. When forecasting, include a range of scenarios, from conservative to optimistic, to show that you've considered various market conditions.
Not Anticipating Potential Risks
Every business venture comes with its own set of risks. These might include market downturns, new competitors entering the scene, or unexpected operational costs. By acknowledging these risks and factoring them into your projections, you show foresight and preparedness [3].
Business Plan Mistake: Ignoring Cash Flow
Profitability is a primary goal, but liquidity – having the cash on hand to cover operational costs – is often equally crucial. Many businesses have faltered not because they weren't profitable, but because they couldn't manage their cash flow effectively.
Forgetting about Working Capital Needs
Everyday operations require funds. From paying staff salaries to purchasing inventory or covering rent, you need liquid assets. Ensure that your projections factor in these ongoing costs, and maintain a buffer for unforeseen expenses.
Not Planning for Downturns or Seasonal Variations
Most industries experience ebbs and flows throughout the year. Whether it's a retail business bracing for post-holiday lulls or a service-oriented venture preparing for off-seasons, being aware of and planning for these fluctuations is paramount.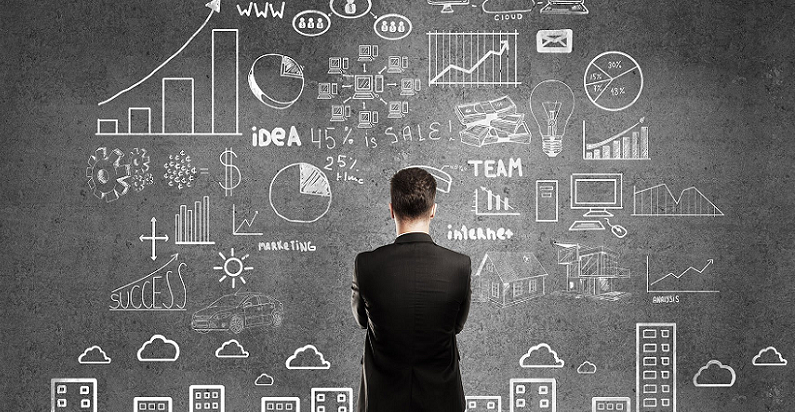 Business Plan Content and Structure Oversights
As we journey deeper into the intricacies of crafting a robust business plan, the narrative's content and structure emerge as critical elements. While numbers, research, and projections are undeniably essential, how you present this information can make the difference between a plan that captivates and one that confuses.
Business Plan Mistake: Overwhelming Detail
While being thorough is commendable, there's a delicate balance between providing enough information and overwhelming readers with unnecessary minutiae.
Including Irrelevant Information
Your business plan should be concise, focusing on key elements that drive your business forward. Avoid the temptation to include every small detail. Ask yourself: "Is this information crucial for the reader's understanding or decision-making process?"
Forgetting the Executive Summary
Often, stakeholders such as potential investors may not have the time to go through your entire plan initially. The executive summary provides a snapshot, capturing the essence of your business proposition. Ensure it's concise, compelling, and touches on the core aspects of your plan [4].
Business Plan Mistake: Lack of Coherent Structure
The flow of your business plan should guide readers seamlessly from one section to the next, painting a holistic picture of your venture.
Not Following a Logical Sequence
A business plan typically starts with an introduction, followed by objectives, market analysis, strategies, operational plans, and financial projections. Deviating from this recognized structure can disorient and frustrate readers, hindering their understanding.
Inconsistent Formatting
A professional-looking document exudes credibility. Ensure consistent font usage, spacing, headings, and subheadings. Moreover, including visual aids like charts, graphs, and infographics can break up long sections of text and provide visual context to your data.
Business Plan Execution and Review Missteps
As our exploration of business plan pitfalls reaches its culmination, we shift our focus to the final stretch: execution and review. A well-researched, meticulously crafted plan loses its efficacy if not executed or reviewed correctly. It's here that many entrepreneurs, spurred by excitement or overwhelmed by the journey's magnitude, stumble.
Business Plan Mistake: Not Adapting to Changing Circumstances
In the dynamic world of business, adaptability is a hallmark of success. A business plan is not a static document but rather a living, breathing guide that should evolve with your business [5].
Resisting Iteration
The assumption that your first plan is your final plan can be detrimental. As you gather more data, feedback, and insights from operations, be willing to revisit and tweak your plan accordingly. Remember, it's a roadmap, not a relic.
Not Setting Review Milestones
Without periodic check-ins, it's easy to veer off course. Establish regular intervals—be it quarterly, biannually, or annually—to review your business plan in the context of current market conditions, business achievements, and challenges.
Business Plan Mistake: Inadequate Implementation Strategy
While the business plan provides the direction, its execution is what ultimately translates into results. Ensuring you have a solid strategy for implementing your plan's components is crucial.
Lacking a Clear Action Plan
Each objective and strategy in your business plan should translate into actionable tasks. Break down goals into smaller steps, assign responsibilities, and set timelines. A vision without action remains just a dream.
Overlooking Feedback Mechanisms
Feedback, both from internal teams and external stakeholders, is invaluable. Whether it's customer reactions to a new product or employee insights on operational challenges, establish mechanisms to gather this feedback. It not only aids in refining your strategies but also fosters a culture of inclusivity and continuous improvement.
References

[1] Seven Common Business Plan Mistakes
[2] 11 Common Pitfalls To Be Avoided In Preparation Of Business Plan
[3] Common Business Plan Mistakes to Avoid
[4] The Most Common Business Plan Mistakes
[5] 5 Common Sense Reasons to Write a Business Plan and 7 Mistakes to Avoid