Leveraging Technology: Innovations That Are Revolutionizing Small Businesses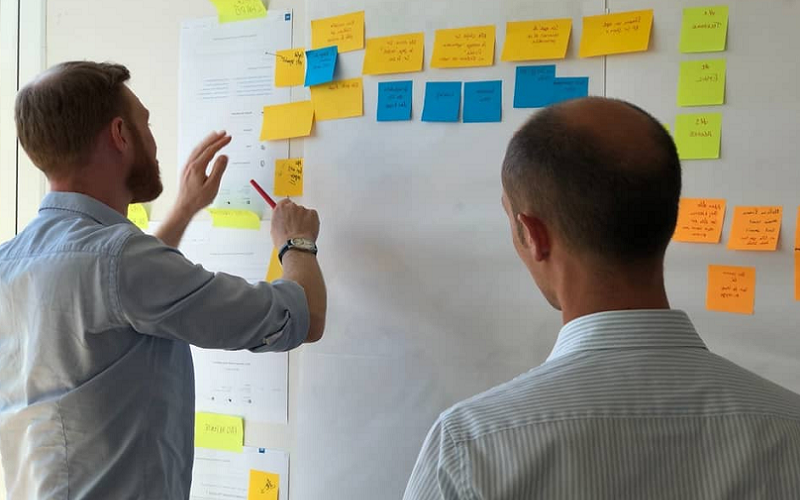 Welcome to the digital era, where technology continues to disrupt traditional ways of doing business, creating a dynamic and competitive landscape like never before. Technology has become a key driver of innovation, efficiency, and profitability, and it's not just large corporations that are reaping these benefits. Small businesses, too, have an exciting opportunity to leverage cutting-edge technologies to compete on a grand scale. Here we provide a comprehensive guide on how today's technological innovations can transform and streamline the operations of small businesses.
Evolution of Technology in Small Businesses
In order to fully appreciate the impact and potential of modern technology, it's essential to understand how we arrived at this point. Here we guide you through the evolution of technology within the small business sphere, highlighting key innovations and shifting paradigms that have shaped the current landscape.
Historical Perspective on Business Technology
Since the dawn of the industrial revolution, technology has been instrumental in shaping businesses. However, the past few decades have witnessed unprecedented growth in business technology, particularly for small enterprises. During the late 20th century, basic computers, fax machines, and landline telephones were considered cutting-edge tools for small businesses. However, as we moved into the 21st century, advancements in internet technology began to drastically reshape the landscape.
Role of Innovation in Business Evolution
Innovation has always been a key driver in business evolution. It has encouraged not only the development of new technologies but also the creative application of these tools to streamline operations, enhance productivity, and improve customer experience. As internet connectivity became widespread, small businesses started leveraging websites and email, marking their initial steps into the digital world.
The advent of Web 2.0, characterized by user-generated content, interactivity, and interoperability, further revolutionized small businesses. Social media, blogging, and e-commerce became powerful tools for businesses to reach and interact with their customers in ways never before possible.
Modern Technological Landscape for Small Businesses
Fast forward to today, and we find ourselves amidst an exciting digital age where technology and innovation continue to redefine the boundaries of business. Innovations such as cloud computing, artificial intelligence (AI), the Internet of Things (IoT), remote work technologies, and digital marketing solutions have opened up a wealth of opportunities for small businesses.
These technological advances not only allow small businesses to operate more efficiently, but also to expand their reach and compete with larger enterprises on a global scale. By harnessing these technologies, small businesses are able to revolutionize their operations, deliver superior customer experiences, and drive significant business growth [1].
Innovative Technologies That Are Impacting Small Businesses
With a clear understanding of how technology has evolved in the small business landscape, we can now turn our attention to the innovative technologies that are currently making waves. Each of these innovations offers a unique set of capabilities and advantages that small businesses can leverage to enhance their operations, reach, and profitability.
Cloud Computing
Cloud computing is one of the most transformative technologies that have emerged in recent years. By enabling businesses to access computing services over the internet, it offers a versatile and cost-effective alternative to traditional on-premise IT infrastructure.
Definition and Overview of Cloud Computing
Cloud computing refers to the delivery of various services through the Internet. These resources include tools and applications like data storage, servers, databases, networking, and software. Instead of keeping files on a proprietary hard drive or local storage device, cloud-based storage makes it possible to save them to a remote database.
Benefits of Cloud Computing for Small Businesses
The potential benefits of cloud computing for small businesses are substantial. It allows for greater scalability, as businesses can quickly adjust their IT resources to meet changing demand. Moreover, it provides significant cost savings, as businesses only pay for the resources they use and are spared the cost of maintaining their own IT infrastructure. Cloud computing also promotes enhanced collaboration and productivity by enabling remote access to data and applications, while its robust security measures can protect businesses from data loss and cyber threats.
Case Studies or Examples of Cloud Computing Implementation
Consider the example of a small retail business that uses cloud-based software to manage its inventory and sales. This not only improves operational efficiency but also allows the business to access real-time data from any location, thereby enabling quicker and more informed decisions. Another example is a small marketing agency that uses cloud-based project management tools to collaborate with clients and team members around the world, driving productivity and customer satisfaction.
Artificial Intelligence (AI) and Machine Learning
Artificial Intelligence (AI) and Machine Learning are among the most significant technological developments of our time. Though they may seem like concepts straight out of science fiction, they're already making substantial impacts on the business world, including small enterprises [2].
Definition and Overview of AI and Machine Learning
Artificial Intelligence refers to the capability of a machine to imitate intelligent human behavior. It's about creating machines that can think, learn, and act like humans. Machine Learning, a subset of AI, involves the use of algorithms and statistical models to allow machines to improve their performance on a specific task over time, without being explicitly programmed to do so.
Benefits of AI and Machine Learning for Small Businesses
AI and Machine Learning can benefit small businesses in a variety of ways. They can be used to automate routine tasks, freeing up time for employees to focus on more strategic initiatives. They can also help businesses analyze large volumes of data to uncover insights and trends that can inform decision-making. Moreover, AI can enhance customer service through the use of chatbots and personalized recommendations.
Case Studies or Examples of AI and Machine Learning Implementation
A small e-commerce business, for example, could use machine learning algorithms to analyze customer data and provide personalized product recommendations, thereby improving customer engagement and increasing sales. Meanwhile, a small healthcare clinic could use AI to automate appointment scheduling and patient reminders, improving efficiency and patient experience.
Strategies for Leveraging Technology and Innovation
While understanding the various technologies and their benefits is a crucial part of the journey, the key to truly reaping the benefits of these innovations lies in successful implementation. The process of integrating new technology into your business operations requires a strategic approach to ensure alignment with your business goals and to facilitate a smooth transition for your team.
Understanding Your Business Needs
The first step towards successful technology implementation is to understand your business needs. Before you can identify the right technologies for your business, you need to have a clear understanding of your operational challenges, customer expectations, and business goals. This insight will help you identify the areas where technology can have the greatest impact, and guide your technology selection process.
Identifying Relevant Technologies
Once you have a clear understanding of your business needs, the next step is to identify the technologies that are most relevant to your business. This requires researching different technologies, understanding their capabilities, and evaluating how these align with your identified needs. This could involve attending technology webinars, seeking expert advice, or engaging with other businesses that have implemented similar technologies.
Implementing and Integrating Technology into Business Operations
After identifying the right technology, the next step is to plan and execute the implementation process. This can involve setting up the technology infrastructure, integrating the new technology with your existing systems, and testing to ensure everything works as expected. You may need to work with a technology vendor or consultant to facilitate this process [3].
Evaluating the Effectiveness of Technology Implementation
Once the new technology is in place, it's important to evaluate its effectiveness. This involves tracking relevant metrics to assess whether the technology is meeting your business needs and delivering the expected benefits. Depending on the results, you may need to adjust your technology strategy or seek additional support to fully realize the potential of the technology.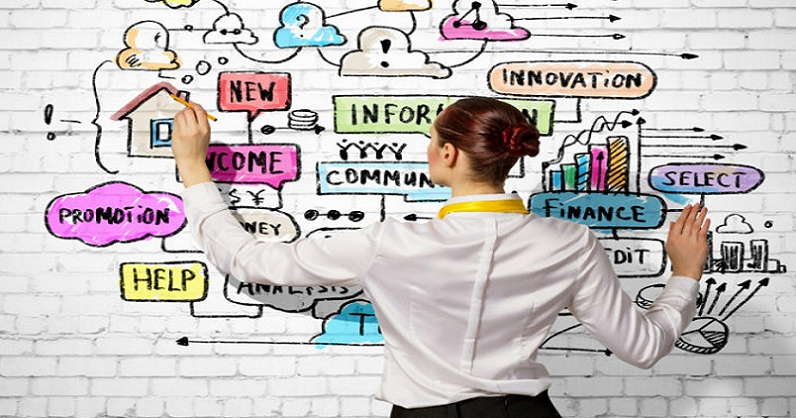 Challenges and Considerations When Implementing New Technologies
While the integration of new technology can unlock numerous benefits for small businesses, the implementation process is not without its challenges. Recognizing these hurdles and planning for them can greatly enhance your chances of successful technology adoption.
Financial Considerations
Adopting new technology often requires a significant investment. While many of these technologies can lead to cost savings in the long run, the upfront costs can be a hurdle for small businesses. It's important to carefully consider the financial implications, looking beyond the initial purchase or subscription cost to include ongoing maintenance, upgrades, and potential hidden costs.
Training and Human Resource Considerations
New technology often requires users to learn new skills or change the way they work, which can be met with resistance. It's important to provide comprehensive training and support to help your team adapt to the new technology. Additionally, consider how the adoption of technology might affect job roles and responsibilities, and how this change will be managed [4].
Security and Privacy Considerations
With the increasing reliance on digital technologies, businesses also face greater cybersecurity risks. Therefore, it's crucial to ensure that the technology you adopt complies with security standards and best practices. Similarly, you should consider the privacy implications, particularly when dealing with customer data, to ensure compliance with relevant regulations.
Potential Disruption to Existing Business Processes
The integration of new technology can disrupt existing business processes, at least temporarily. This could affect productivity, customer service, and other aspects of your operations. To mitigate this, it's important to plan the implementation process carefully, perhaps opting for a phased approach, and to communicate openly with all stakeholders about what to expect.
Future of Technology and Innovation in Small Businesses
As we navigate through the rapidly evolving technological landscape, it's clear that the future of small business lies firmly in the digital realm. Technology and innovation will continue to play a pivotal role in shaping the way small businesses operate, compete, and grow.
Emerging Technologies on the Horizon
As we look towards the future, several emerging technologies have the potential to further revolutionize small businesses. These include advanced robotics, quantum computing, and augmented reality (AR) and virtual reality (VR) technologies, among others.
Advanced robotics, for instance, could help small manufacturing businesses automate more complex tasks, enhancing efficiency and precision. Quantum computing, while still in its early stages, promises to deliver unprecedented processing power that could transform areas such as data analysis and encryption. AR and VR technologies could revolutionize customer experiences, allowing businesses to provide immersive product demonstrations and virtual tours [5].
Integration of Multiple Technologies
The future will also likely see a greater integration of multiple technologies. For example, the convergence of AI, IoT, and cloud computing could result in highly intelligent, interconnected systems that automate and optimize multiple aspects of business operations. This level of integration could unlock new levels of efficiency and provide small businesses with capabilities previously only accessible to large corporations.
Continued Focus on Cybersecurity
As businesses continue to adopt and depend on digital technologies, cybersecurity will become an even more critical concern. Future advancements in this area could include AI-powered security systems that can predict and prevent cyber threats, as well as innovations in encryption and blockchain technologies to enhance data security.
Preparing for the Future
To prepare for this future, small businesses must cultivate a culture of continuous learning and innovation. This involves staying informed about emerging technologies, being open to new ways of doing things, and investing in ongoing training and development for their team. It also means building flexibility into their business models so they can adapt and pivot as needed in the rapidly evolving digital landscape.
References

[1] How technology has revolutionized small business
[2] 8 Small Business Tech Innovations to Watch in 2023 and Beyond
[3] Revolutionizing Small Businesses: Top 5 Innovative Technologies You Need To Use
[4] The Impact of Technological Change on Business Activity
[5] How Technology Enables Small Business