Ahead of the Curve: How to Stay on Top of Industry Trends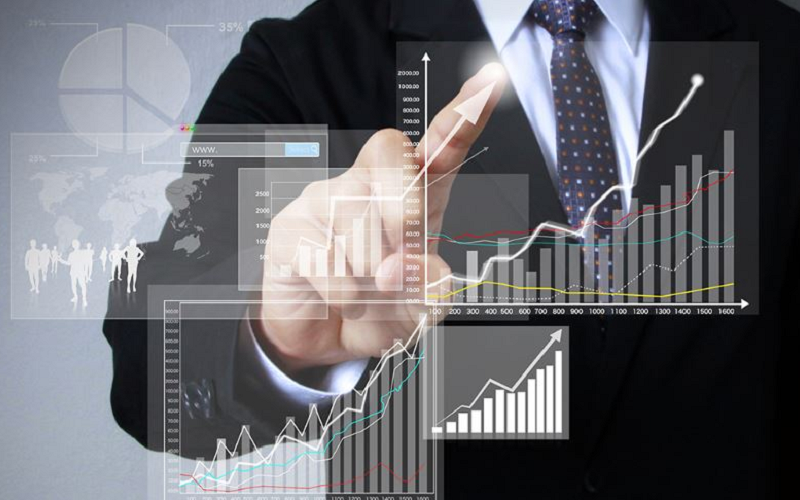 In the fast-paced world of business, the only constant is change. Being reactive is no longer enough; to thrive, you need to stay a step ahead. This is especially true when it comes to understanding and leveraging industry trends. This ability can mean the difference between leading the pack or falling behind in the marketplace. Here we demystify the process of identifying, analyzing, and integrating industry trends into your business strategies.
Understanding Industry Trends
To stay ahead of the curve, it's not enough to know what trends are – we must understand how they impact businesses and how they can shape strategic decisions.
Definition and Examples of Industry Trends
In the broadest sense, an industry trend is a pattern or general direction in which a certain industry is moving. It could be a new technology, shifts in consumer behavior, or changes in regulatory landscapes. For example, the increasing focus on sustainability has sparked a trend in many industries towards environmentally friendly processes and products. In the tech industry, the rise of artificial intelligence and machine learning is a prominent trend shaping businesses and consumer behavior alike.
Impact of Industry Trends on Business Success
Industry trends can have significant effects on business operations, market positioning, and overall success. These trends can create opportunities for businesses to innovate, differentiate themselves, and gain a competitive edge. Conversely, they can also present challenges if businesses fail to adapt to changing landscapes.
For instance, the digitization trend has allowed many businesses to tap into larger markets and operate more efficiently. However, those that failed to adapt to this trend have found themselves struggling to compete.
How Industry Trends Shape Business Strategies
In the rapidly changing business environment, staying on top of industry trends is vital for shaping effective business strategies. Understanding these trends helps businesses anticipate changes, identify new market opportunities, and make informed strategic decisions.
For example, the trend towards remote work, amplified by the COVID-19 pandemic, has resulted in businesses shifting their strategies. Companies have adjusted their business models to accommodate remote workers, such as providing more flexible work options, investing in digital collaboration tools, and even rethinking office spaces [1].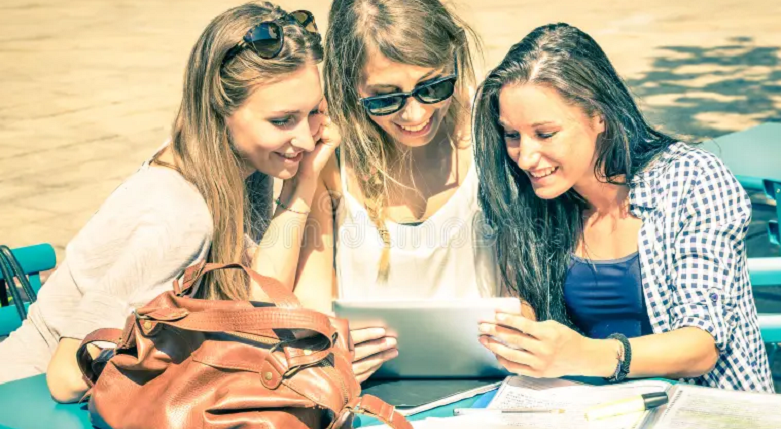 Sources to Identify Emerging Industry Trends
Identifying emerging trends early can give your business a competitive edge, allowing you to adapt and evolve before others catch on.
Professional Industry Reports and Publications
Industry reports and trade publications are excellent sources of information on current trends and future predictions. These resources often compile data from multiple sources, providing a comprehensive view of the industry's direction. Examples include reports from management consulting firms like McKinsey or Boston Consulting Group, industry-specific journals, and market research firms like Nielsen or Gartner.
Business Networking and Trade Shows
Networking events, trade shows, and industry conferences can provide insights into emerging trends. These venues offer a chance to see what your competitors are focusing on and give you a sense of the industry's direction. Keynote speeches, workshops, and panel discussions can provide invaluable insights into new technologies, shifts in consumer behavior, and other industry trends.
Online Platforms and Social Media
The digital age offers an abundance of platforms where trends can emerge. Social media platforms, for instance, can provide real-time insights into consumer behavior and preferences. Similarly, business forums and LinkedIn groups can be a treasure trove of information, as they often involve professionals discussing industry changes and innovations.
Innovative Startups and Technology Leaders
Keeping an eye on innovative startups and tech leaders can also help identify trends. Startups often disrupt traditional ways of doing business, and their innovations can signal new trends. Similarly, technology leaders like Google, Apple, or Amazon are often at the forefront of industry trends, and their strategic moves can provide insights into the industry's direction [2].
Analysing and Interpreting Industry Trends
Having identified potential trends from reliable sources, the next critical step is analysis and interpretation. The key is to look beyond the surface and understand the implications of these trends on your business.
How to Differentiate Fads from Long-Term Trends
One challenge in trend analysis is distinguishing between fads and long-term trends. While fads are temporary, often fueled by hype, trends have longer-lasting impacts on the industry. Fads can provide short-term business opportunities, but basing your business strategy on them can be risky.
For example, while fidget spinners were a fad that eventually faded, the trend towards mindfulness and stress relief products is more sustainable and impacts a wider range of industries.
To differentiate between fads and trends, consider factors like longevity, market impact, and potential for growth. It's also important to monitor changes in the trend over time, as even long-term trends evolve.
Case Study: Successful Trend Interpretation in Business
Consider the case of Netflix, a company that has successfully interpreted and leveraged industry trends. Recognizing the growing trend of internet usage and on-demand services, Netflix transitioned from a DVD rental service to a streaming platform. By understanding this trend and its implications, Netflix was able to transform its business model and become a global leader in streaming services.
Quantitative and Qualitative Methods for Trend Analysis
Trend analysis typically involves both quantitative and qualitative methods. Quantitative analysis might include statistical analysis of market data, sales data, or consumer surveys. This approach can identify patterns and make data-driven predictions about future trends.
On the other hand, qualitative analysis involves a more subjective assessment of the trends. This might include interviewing industry experts, reviewing case studies, or analysing news and articles to understand the underlying reasons for a trend and its potential implications [3].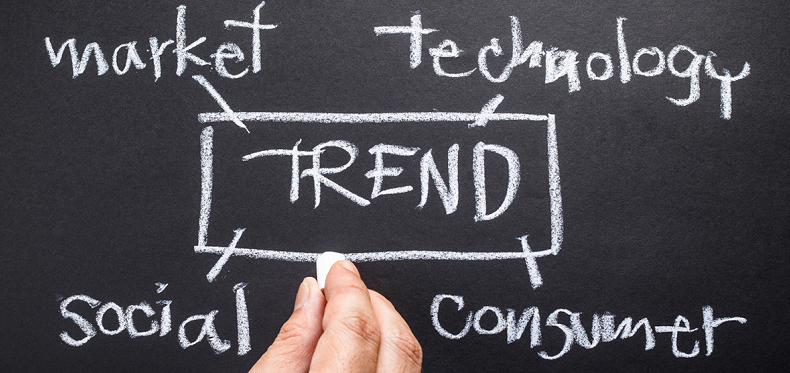 Incorporating Industry Trends into Business Planning
After identifying and analyzing industry trends, the next step is to incorporate these insights into your business planning. This doesn't just mean blindly following every trend. Instead, it involves strategically aligning your business goals with relevant trends and adapting your products or services accordingly. Let's explore this further.
Aligning Business Goals with Current Trends
Aligning your business goals with industry trends means considering how these trends can drive your business growth and success. For example, if you operate in the retail industry and notice a growing trend towards eco-friendly products, a potential business goal could be to introduce more sustainable products into your lineup.
The key here is to ensure the trend aligns with your business model, brand values, and customer base. Not every trend will be relevant or beneficial to your business. So, the alignment should be a strategic decision that considers the potential impact on your overall business objectives.
Adapting Products or Services to Meet Trend Demand
Once your goals are aligned with the trend, you may need to adapt your products or services to meet the new demands. This could involve improving existing offerings, launching new products, or even pivoting your business model.
For instance, many restaurants adapted to the trend of online food delivery by partnering with delivery platforms, creating online menus, and optimizing their operations for delivery services. Such adaptations not only help businesses stay current but also open up new opportunities for revenue and growth.
Importance of Flexibility and Innovation in Business Planning
While it's crucial to have a solid business plan, flexibility and innovation are key when responding to industry trends. This means being willing to adjust your plan as new trends emerge and old ones evolve or fade. It also involves fostering an innovative culture that encourages new ideas and embraces change [4].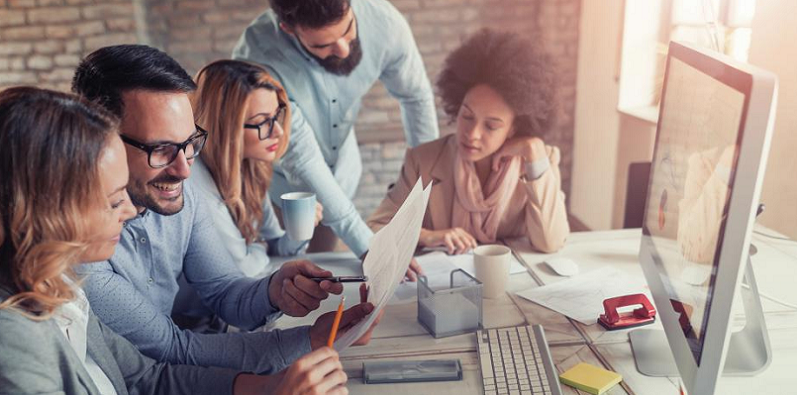 Risks and Challenges in Following Industry Trends
While staying on top of industry trends is crucial for business success, it's not without risks and challenges. The volatile nature of trends can make them a double-edged sword if not navigated correctly.
Overreliance on Trends: Finding Balance
While it's important to keep up with trends, an overreliance can lead to losing sight of your business's core values and mission. This might result in alienating your existing customer base or spreading your resources too thin. It's crucial to strike a balance between keeping up with trends and staying true to your business's identity. Remember, not all trends will be relevant or beneficial to your business, so choose wisely.
The Risk of Ignoring Trends
On the other side of the spectrum, ignoring industry trends can be equally risky. Businesses that fail to adapt to significant industry trends may find themselves left behind by competitors who are more attuned to the changing market. They may also miss opportunities for growth and innovation that could come from leveraging these trends.
For example, many traditional brick-and-mortar retailers faced significant challenges when they ignored the trend of e-commerce and digital shopping experiences.
Case Study: Business Failure due to Ignorance of Trends
Consider the case of Blockbuster, a company that famously ignored the trend of online streaming. Despite having the opportunity to buy Netflix early on, Blockbuster chose to stick to its traditional DVD rental model. This lack of foresight and adaptability ultimately led to its downfall, while Netflix, who recognized and leveraged the trend, rose to industry leadership [5].
Embracing Innovation to Stay Ahead of the Curve
While following trends is crucial, being a trendsetter in your industry can set you apart from your competition and position your business as a leader rather than a follower. This requires a proactive approach and an organizational culture that embraces innovation.
The Role of Innovation in Business
Innovation plays a pivotal role in business growth and competitiveness. It involves introducing new ideas, workflows, methodologies, services or products. In the context of trends, innovation could mean anticipating future needs of customers, identifying gaps in the market, or developing novel solutions that give your business a competitive edge.
Companies that cultivate innovation are often more resilient and adaptable to change, making them better equipped to navigate the ever-evolving landscape of industry trends.
Creating a Culture of Innovation
Creating a culture of innovation starts with fostering an environment that values creativity, encourages risk-taking, and supports new ideas. This could mean implementing policies that encourage employees to think outside the box, offering incentives for innovative ideas, or providing platforms for employees to share and discuss their ideas.
A culture of innovation not only helps your business adapt to current trends but also anticipate future ones, positioning your business at the forefront of your industry.
Case Study: Apple as an Innovator and Trendsetter
Apple Inc. provides a compelling example of how embracing innovation can lead to trendsetting. Through constant innovation in design and technology, Apple has not only followed trends but also set them. Their commitment to innovation has established them as leaders in the tech industry, and their products have significantly shaped consumer behaviour and expectations.
References

[1] 10 Tips for Staying on Top of Trends
[2] Easy Ways to Keep Up With Industry Trends
[3] 13 Simple Solutions for Tracking Your Industry's Trends
[4] 3 Tips for Staying on Top of Industry Trends
[5] Trendspotting 101 — How to Stay Ahead of the Curve in Your Industry