Understanding the Difference Between Market Research and Market Analysis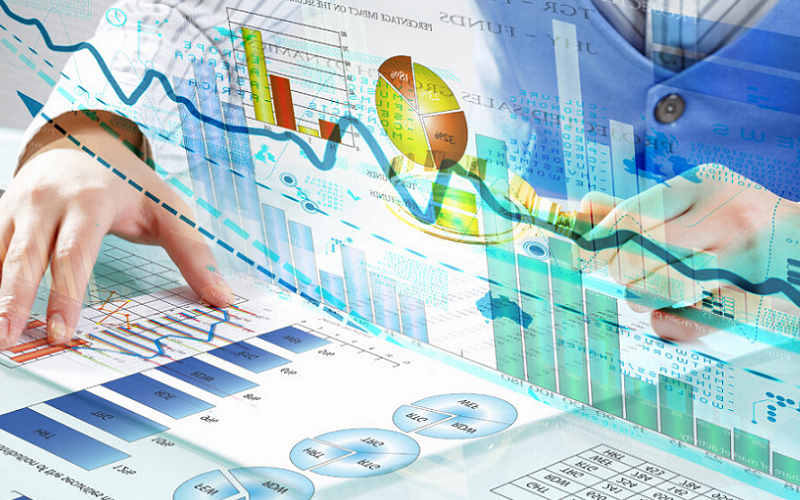 In the world of business, knowledge is power. Two terms often touted as the cornerstones of business insight are 'Market Research' and 'Market Analysis'. While they might seem interchangeable to the uninitiated, they serve distinct purposes and play unique roles in shaping a business strategy. Both are essential, yet their differences can have a profound impact on your business decisions.
Introduction to Market Research and Market Analysis
Navigating the business landscape requires an in-depth understanding of the market in which you operate. Entrepreneurs, marketers, and business leaders often hear the terms 'Market Research' and 'Market Analysis' and while both are pivotal for informed decision-making, they are not synonymous. Distinguishing between the two can often spell the difference between a business strategy that soars and one that stumbles.
Definition of Market Research and Market Analysis
Market Research refers to the systematic gathering, recording, and analysis of qualitative and quantitative data about potential customers and competitors in a particular market. Its primary focus is on understanding customer needs, preferences, and behavior.
On the other hand, Market Analysis is a deeper dive into the existing market landscape. It evaluates the attractiveness and dynamics of a particular market within a specific industry. This includes assessing market size, growth rate, trends, and the competitive environment.
Importance of Distinguishing Between the Two
When setting out on a business journey, having a map is essential. Think of Market Research as the tool that helps you understand the travelers on the road – their preferences, needs, and pain points. Market Analysis, meanwhile, gives you a bird's eye view of the entire road network – its size, challenges, competition, and potential bottlenecks.
Failing to distinguish between these two can lead to skewed business strategies. For instance, while Market Research might tell you that there's a demand for eco-friendly products, a Market Analysis might reveal that there are already numerous competitors saturating the space, necessitating a unique value proposition or niche approach. Thus, a harmonized understanding ensures that businesses are equipped with a holistic view of the marketplace, ready to identify opportunities and tackle challenges head-on.
Overview of Market Research
In the vast domain of business strategy, Market Research stands as a beacon, illuminating the wants, needs, and behaviors of potential customers. It's about tapping into the very pulse of the market, ensuring products and services are tailored to resonate deeply with your target audience.
Definition and Scope
Market Research, in essence, is a dedicated endeavor to glean insights into the market's pulse. It's about understanding what makes your potential customers tick, what they yearn for, and what might deter them [1].
Understanding Customer Needs
At the core of market research is the quest to fathom the depths of customer needs. It seeks to discern not just the overt needs that consumers themselves are aware of, but also latent needs they might not consciously recognize. For example, before the advent of smartphones, consumers might not have explicitly expressed a need for a device that combined music, communication, and internet browsing, yet the latent need existed.
Identifying Market Trends
Recognizing shifts in market trends early on can be the difference between riding a wave of success and being left behind. Market Research helps businesses stay ahead of the curve, spotting emerging trends that might affect product development or marketing strategies. Whether it's the rise of sustainable consumerism or the burgeoning popularity of remote work tools, understanding these trends allows businesses to position themselves advantageously.
Gauging Market Demand
Understanding whether there is a significant demand for a product or service is fundamental. Market Research helps in estimating the size of the demand, which in turn can guide production, inventory decisions, and marketing efforts.
Methods and Techniques Used
The beauty of Market Research lies in its versatility. Various methods can be employed, each offering a unique lens to view the market through.
Surveys and Questionnaires
Perhaps the most direct way of understanding consumer preferences, surveys, and questionnaires can be disseminated through numerous channels – online platforms, emails, or even face-to-face interactions. These tools are invaluable in gathering quantitative data, allowing for statistical analysis and broad market understanding.
Focus Groups
These are small, diverse groups of people whose reactions to new products, services, or advertisements are studied to predict the response from the larger population. Through guided discussions and interactions, focus groups offer qualitative insights that can reveal underlying motives, beliefs, and attitudes.
Observational Techniques
Sometimes, direct observation can provide insights that surveys or focus groups miss. By watching consumers in their natural habitat—be it shopping in a mall, dining in a restaurant, or browsing online—businesses can glean invaluable information about genuine behaviors and preferences.
Benefits of Conducting Market Research
Harnessing the power of Market Research can offer businesses a competitive edge in several ways.
Informed Product Development
By understanding the needs and preferences of the target audience, businesses can design products or services that resonate more deeply with consumers. It minimizes the risk of launching a product that doesn't meet market expectations.
Better Marketing Strategy
Knowing your audience inside out means crafting marketing messages that hit the mark. Whether it's identifying the right communication channels or framing compelling narratives, Market Research ensures marketing efforts are more precise and effective.
Identification of New Market Opportunities
As businesses delve deep into market insights, they might identify underserved segments or unmet needs. This can pave the way for innovation and the development of new offerings, opening doors to additional revenue streams.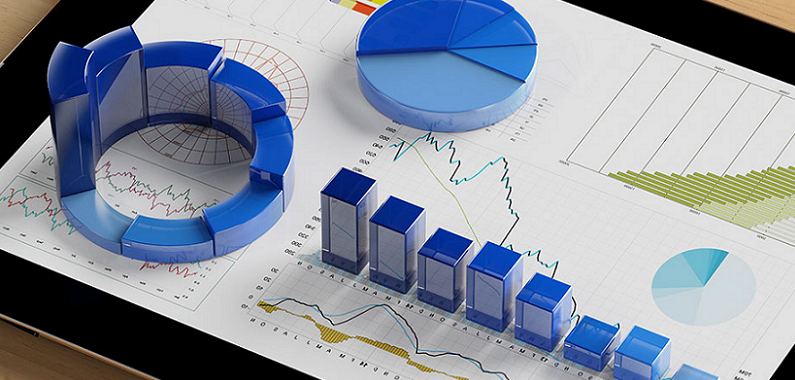 Overview of Market Analysis
While Market Research offers a window into the hearts and minds of customers, Market Analysis serves as a telescope, scanning the broader horizons of the market landscape. It delves into the structural intricacies of the market, assessing its viability and identifying potential pitfalls.
Definition and Scope
Market Analysis is an assessment of the dynamics and potential within a specified market. It's akin to assembling a puzzle, where every piece represents a different facet of the market, from competition to growth potential [2].
Evaluating Market Size and Growth Potential
A pivotal step in any Market Analysis, this entails determining the current size of the market and forecasting its growth rate. By examining factors like sales trends, population demographics, and industry developments, businesses can gauge the potential scale of their endeavors.
Analyzing Competitor Strengths and Weaknesses
No business operates in isolation. A comprehensive Market Analysis evaluates the competition, understanding their strengths and vulnerabilities. This insight enables businesses to carve out a niche, differentiate their offerings, or even adopt best practices.
Identifying Barriers to Entry and Threats
Markets can have inherent barriers, ranging from high initial investment requirements to stringent regulatory landscapes. Understanding these barriers ensures businesses are well-prepared. Similarly, potential threats, be it emerging competitors or shifts in consumer preferences, are identified to safeguard the business's interests.
Methods and Techniques Used
A comprehensive Market Analysis employs an array of methodologies, each casting light on different market facets.
SWOT Analysis (Strengths, Weaknesses, Opportunities, Threats)
This technique offers a snapshot of a business's position in the market. By evaluating internal strengths and weaknesses alongside external opportunities and threats, businesses can develop strategies that leverage their advantages and mitigate risks.
PESTEL Analysis (Political, Economic, Social, Technological, Environmental, Legal)
This analytical tool examines macro-environmental factors that might impact a business. From changing governmental policies to technological advancements, PESTEL Analysis offers a broad perspective, ensuring businesses are ready for macro-level shifts.
Competitive Analysis
By examining competitors' operations, product offerings, market share, and marketing strategies, businesses can glean insights to inform their own strategies. It's about understanding the competitive landscape and figuring out how to stand out.
Benefits of Conducting Market Analysis
Embracing Market Analysis offers a multitude of advantages, setting the stage for informed and strategic decision-making.
Strategic Business Positioning
Knowledge of the market landscape helps businesses position themselves optimally. Whether it's targeting an underserved segment, differentiating from competitors, or tapping into emerging trends, informed positioning can amplify success rates.
Risk Minimization
Forewarned is forearmed. By identifying potential threats and barriers early on, businesses can craft strategies to sidestep pitfalls, ensuring smoother sailing in tumultuous market waters [3].
Enhanced Investment Decisions
For businesses seeking investment or considering expansions, a thorough Market Analysis can be invaluable. By demonstrating market viability and growth potential, it can attract investors or justify resource allocation for expansion endeavors.
Key Differences Between Market Research and Market Analysis
Having journeyed through the depths of both Market Research and Market Analysis, it's now paramount to crystallize our understanding by pinpointing their distinctions. While both are foundational for strategic decision-making, they cater to different aspects of business intelligence. By highlighting these differences, businesses can ensure they harness the right tool for the right task, optimizing their market strategies.
Purpose and Objectives
The starting point of differentiation is understanding the primary intent behind each approach.
Market Research
Its primary goal is to identify and understand the needs, preferences, and behaviors of customers. It's about zooming into the micro-level, tapping into the psyche of the consumers, and decoding their desires and pain points.
Market Analysis
The objective here is broader. It aims to evaluate the overall market environment, gauging its size, growth potential, competitive landscape, and potential risks. Think of it as the macro lens, providing an eagle-eyed view of the entire market terrain.
Methods of Data Collection
The methodologies employed in each process distinctly reflect their objectives.
Market Research
This primarily uses tools like surveys, focus groups, and observational techniques. These methods are geared towards collecting first-hand data directly from potential or existing customers.
Market Analysis
It leans more towards secondary data collection, utilizing industry reports, competitor financial statements, and market statistics. The focus is on collating existing data to understand the broader market landscape.
Depth of Analysis
While both approaches delve deep, their focal points differ.
Market Research
This is more about depth, getting into the nitty-gritty details of consumer behavior, preferences, and feedback. It's a deep dive into understanding what makes the consumer tick.
Market Analysis
This offers a breadth of understanding, spanning the expanse of the market to analyze its various facets, from competitor analysis to assessing growth potential.
Usage in Business Planning
How these insights are integrated into business strategies further underscores their differences.
Market Research
The insights from Market Research often directly influence product development, marketing campaigns, and customer service strategies. It's about aligning offerings with consumer expectations [4].
Market Analysis
This often informs higher-level business decisions, such as entering a new market, considering mergers or acquisitions, or making significant capital investments. It helps in assessing the viability and potential of strategic moves.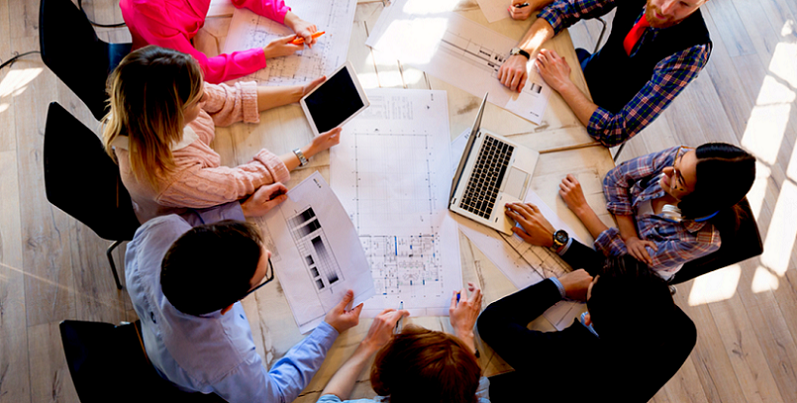 Case Study: Market Research vs. Market Analysis in Real Business Scenarios
Real-world applications can often paint the clearest picture of theoretical concepts. To further elucidate the distinctions between Market Research and Market Analysis, let's get into a case study of a fictitious company, "EcoTech," which ventured into the sustainable technology market.
Background of EcoTech
EcoTech, a budding tech startup, aimed to introduce sustainable, eco-friendly tech gadgets in a market dominated by traditional tech giants. Their initial idea was to create solar-powered smartwatches, marrying the realms of sustainability and technology.
Employing Market Research
EcoTech's first move was to harness Market Research to fathom potential customer reactions.
Surveys and Focus Groups
They conducted online surveys targeting tech enthusiasts, asking questions related to their interest in sustainable gadgets, willingness to pay a premium for eco-friendly features, and features they'd most like to see in a solar-powered smartwatch. Concurrently, focus groups provided deeper insights into the motivations and concerns of potential customers.
Findings
The data indicated a growing interest in sustainable tech, with many respondents willing to pay slightly more for eco-friendly features. However, there were concerns about the watch's durability and functionality, especially in regions with limited sunlight.
Delving into Market Analysis
With insights from Market Research in hand, EcoTech then embarked on a comprehensive Market Analysis.
Assessment of Market Size
Using industry reports and existing sales data of smartwatches, EcoTech estimated the potential market size for their sustainable watch. They found a steadily growing niche for green technologies within the larger tech market.
Competitor Analysis
EcoTech found that while major players were slowly adopting sustainable practices, there was a gap in fully sustainable tech gadgets. This presented an opportunity [5].
Barriers and Threats
The analysis revealed potential barriers, including high manufacturing costs for solar components and challenges in sourcing eco-friendly materials. Additionally, the looming threat of big players entering the sustainable tech space was identified.
Outcomes and Decisions
Armed with a wealth of insights, EcoTech made several strategic decisions.
Product Development
Based on Market Research, they decided to focus on ensuring their solar-powered watches were as durable and functional as traditional ones. They also explored hybrid power options to address functionality concerns in areas with limited sunlight.
Business Strategy
Using the Market Analysis data, EcoTech determined it was viable to enter the market but chose to target a niche audience initially. They also sought partnerships with eco-friendly material suppliers to overcome barriers.
Marketing and Positioning
The insights gleaned from their research informed their marketing strategy, emphasizing the watch's eco-friendliness without compromising on functionality.
How to Effectively Integrate Both in Your Business Plan
A cogent business plan isn't just about comprehending the intricacies of Market Research and Market Analysis. It's about deftly weaving them together, crafting a tapestry that's both detailed in its design and broad in its scope. By merging these two pivotal tools, businesses can create holistic, robust strategies that are both consumer-centric and market-aware.
Establishing a Clear Objective
Before diving deep, it's imperative to chart out what you're aiming to achieve.
Identifying Core Goals
Is your main objective to launch a new product, penetrate a new market segment, or perhaps pivot your business model? Your primary goal will dictate how you utilize the insights from both Market Research and Market Analysis.
Prioritizing Short-Term vs. Long-Term Goals
While Market Research often aids immediate product development or marketing decisions, Market Analysis can guide longer-term strategic planning. Determine which insights align with your immediate needs and which play into the long game.
Data Synthesis and Interpretation
Melding the data from both spheres can amplify their individual strengths.
Cross-Reference Findings
Does your Market Research indicate a demand for a specific product feature? Does your Market Analysis confirm that there's a market gap for this? Validating one set of findings against the other can reinforce your strategy.
Spotting Patterns and Trends
Sometimes, consumer feedback might hint at broader market trends. For instance, a rising preference for eco-friendly products might align with industry-wide sustainability pushes.
Incorporating Insights into Decision Making
With a synthesized understanding, it's time to infuse these insights into actionable steps.
Product Development
Utilize direct feedback from Market Research to refine product features, and leverage Market Analysis to ensure the product aligns with broader market trends and demands.
Marketing and Positioning
While Market Research can guide the tone and content of your marketing (speaking directly to consumer preferences), Market Analysis can help identify the best channels, timings, and segments to target.
Strategic Business Moves
Thinking of a merger or perhaps a geographic expansion? Market Analysis will offer the macro view of risks and opportunities, while Market Research ensures that such moves align with consumer expectations and needs.
Continuous Feedback Loop
The market is dynamic, and so should be your approach.
Regular Updates
Periodically update both your Market Research and Market Analysis. Consumer preferences evolve, and so does the market landscape.
Adjust and Adapt
As new data comes in, be prepared to tweak your business plan. The ability to pivot based on fresh insights can be a significant competitive advantage.
References

[1] Market Research vs. Market Analysis: What's the Difference?
[2] Everything You Need to Know About Market Research vs Market Analysis
[3] Difference Between Market Research and Market Analysis
[4] Market Research vs. Marketing Research: What's the Difference?
[5] Market Research