Reading the Market: Analyzing Consumer Trends and Behaviors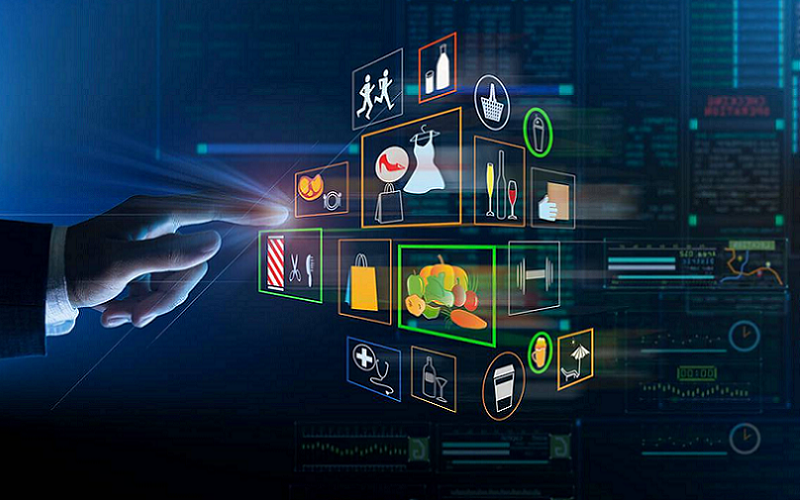 In a dynamic world where consumers' tastes and preferences are constantly evolving, staying in tune with the market is an essential ingredient for business success. Here we examine the intricacies of market analysis and learn how to keep a finger on the pulse of consumer trends and behaviors. Whether you are an aspiring entrepreneur or a seasoned business owner, recognizing and adapting to these shifts can help you craft strategies that resonate with your target audience.
The Basics of Market Analysis
Before getting into the specifics of consumer trends and behaviors, it's imperative to understand the foundation upon which these elements stand: market analysis.
Definition of Market Analysis
Market analysis refers to the systematic evaluation of the dynamics, conditions, and viability of a specific market within an industry. Essentially, it's the process of gathering and interpreting data about your market, competitors, and customers to make informed decisions. Market analysis is an indispensable tool for understanding the environment in which a product or service is to be launched, and how to effectively position it in the market.
Importance of Market Analysis in Business Planning
Understanding the market is like having a roadmap for your business journey. It serves several vital purposes:
Identifying Opportunities and Threats: Through market analysis, businesses can identify new opportunities such as an underserved market segment or emerging trends. Concurrently, it helps in recognizing potential threats like new competitors or regulatory changes.
Understanding the Competition: Knowledge about competitors' strengths and weaknesses allows businesses to develop strategies that offer a competitive edge.
Tailoring Marketing Strategies: With insights into customer preferences and behaviors, businesses can create targeted marketing campaigns that resonate with the audience.
Risk Mitigation: By assessing market conditions and potential challenges, companies can make contingency plans to mitigate risks.
Resource Allocation: Insights from market analysis guide businesses in allocating resources efficiently to maximize returns.
Understanding the market is not just about collecting data; it's about analyzing this data to make strategic decisions that drive business growth.
Overview of Consumer Trends and Behaviors
Consumer trends and behaviors are integral components of market analysis. Consumer trends refer to the preferences and demands that characterize the consumers in a given market over a specific period. These trends can be influenced by various factors including technological advancements, cultural shifts, or changes in economic conditions.
On the other hand, consumer behavior encompasses the ways in which individuals make decisions to spend their available resources (like time and money) on consumption-related items. It involves understanding what consumers buy, why they buy it, when they buy it, how often they buy it, and how they feel about the purchase.
Together, consumer trends and behaviors provide a deep understanding of the target market, enabling businesses to tailor products, services, and marketing strategies that meet the evolving needs and wants of consumers.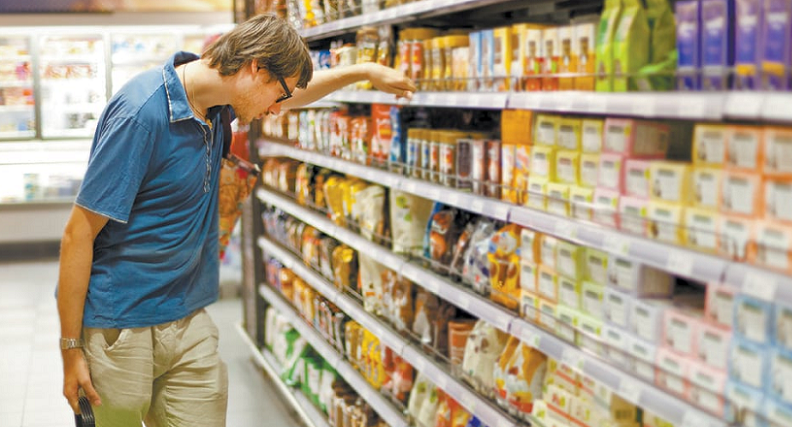 The Evolution of Consumer Behavior
Through history, consumer behavior has undergone significant transformations, adapting to technological advancements, cultural shifts, and economic changes. Knowing how consumer behavior evolved is key to understanding current trends and making predictions for the future.
Historical Perspective on Consumer Behavior
Consumer behavior has not always been as complex and data-driven as it is today. Let's take a walk down memory lane to observe how consumer behavior has evolved over the years [1].
The Industrial Revolution
The late 18th and early 19th centuries saw the onset of the Industrial Revolution, which introduced mass production. As products became more accessible and affordable, consumers gradually shifted from a needs-based purchasing approach to a desires-based one.
The Advertising Era
The early to mid-20th century ushered in an age of advertising. Radio, and later television, became prominent mediums for product promotion. Consumers were, for the first time, exposed to a wide array of choices, and brand preferences started taking shape.
The Information Age
The late 20th century marked the beginning of the Information Age. The advent of the internet allowed consumers to access a wealth of information about products and services, giving rise to more informed and discerning buyers.
The Age of Personalization
As we entered the 21st century, customization and personalization became the driving factors of consumer behavior. With the availability of big data and advanced analytics, companies began to tailor products and services to meet individual consumer preferences.
The Impact of Technology on Consumer Behavior
In the current age, technology is a significant factor influencing consumer behavior. Let's delve into how technology has been shaping the way consumers make purchasing decisions.
Online Shopping
The growth of e-commerce platforms has revolutionized the retail landscape. Consumers can now purchase products from anywhere in the world, read reviews, and compare prices with a few clicks.
Mobile Technology
Smartphones and mobile apps have made information and shopping more accessible than ever. Consumers use mobile devices not just for buying, but also for researching products and reading customer reviews on the go.
Social Media
Social media platforms play a crucial role in shaping consumer preferences. Influencers, viral marketing, and peer reviews on social media can significantly impact consumer decisions.
Artificial Intelligence and Chatbots
AI-driven recommendations and chatbots have begun to play a vital role in guiding consumer choices. These technologies offer a personalized shopping experience by providing product suggestions based on past behavior and preferences.
Case Study: A Brand that Adapted Successfully to Changing Consumer Behavior
To understand the practical application of adapting to consumer behavior changes, let's look at the example of Netflix.
Netflix started in 1997 as a DVD rental service. However, as the internet evolved, so did consumer preferences. Recognizing the shift towards online streaming, Netflix launched its streaming service in 2007. This was not the end of its evolution. The company further adapted to consumer behavior by producing its own content based on viewer preferences, analyzed through big data. This led to the creation of highly popular shows tailored to audience interests. Netflix's ability to continually adapt to changing consumer behavior has cemented its position as a leader in the entertainment industry [2].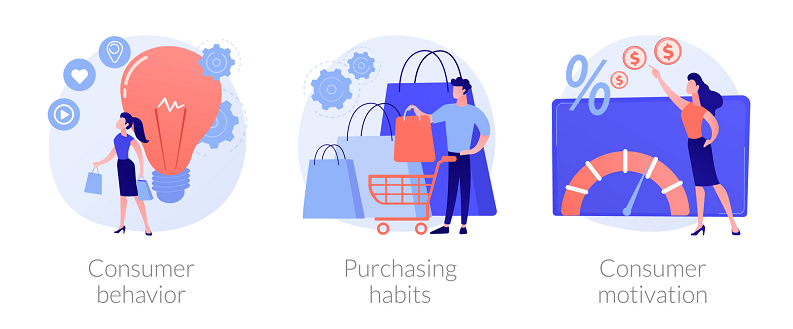 Identifying Consumer Trends
Consumer trends are not only about what is popular at a given time but also indicate the direction in which market preferences are moving. Identifying these trends early can give businesses a competitive edge.
Definition and Importance of Consumer Trends
Consumer trends can be defined as the general direction in which consumer preferences and behaviors are moving. These trends can encompass various aspects, including product preferences, shopping habits, and consumption patterns.
Understanding consumer trends is crucial for several reasons:
Innovation: By recognizing emerging trends, businesses can innovate their products or services to meet new demands.
Targeted Marketing: Knowing what's trending helps in creating marketing campaigns that resonate with consumer interests.
Competitive Advantage: Early identification of trends enables businesses to be ahead of competitors in catering to new market demands.
Risk Management: Understanding trends helps businesses foresee potential declines in certain product categories, allowing them to pivot or diversify.
Tools and Resources for Identifying Consumer Trends
With the dynamism in consumer behavior, it is imperative to use tools and resources that provide insights into the latest trends. Here are some tools that can be employed:
Google Trends
Google Trends is a powerful tool for tracking what consumers are searching for online. It allows you to analyze the popularity of search queries in Google across various regions and languages.
Social Media Listening
Using social media listening tools like Hootsuite, Sprout Social, or BuzzSumo, businesses can monitor mentions of their brands, competitors, and keywords related to their industry. This helps in understanding what consumers are talking about and what matters to them.
Market Research Reports
Reports from market research firms such as Nielsen, Euromonitor, or IBISWorld provide insights into industry trends and consumer behavior.
Surveys and Feedback
Conducting surveys or gathering feedback from existing customers can give direct insights into consumer preferences and emerging demands.
The Role of Social Media in Tracking Consumer Trends
Social media has become a treasure trove of information on consumer trends [3]. Let's delve deeper into how it can be used effectively:
Influencers and Trendsetters
Following influencers in your industry can be enlightening as they often set or promote new trends. Their popularity can make a particular product or style quickly gain traction among consumers.
Hashtag Analysis
By monitoring popular hashtags related to your industry, you can see what topics are trending and what consumers are excited about.
Engaging with the Audience
Actively engaging with your audience on social media through polls, questions, or discussions can help in gauging their interests and preferences.
Identifying Emerging Market Niches
As trends evolve, new market niches may emerge. These niches represent unique opportunities for businesses to cater to specific consumer needs that may not be adequately addressed by the mainstream market. To identify emerging niches, businesses can analyze search data for long-tail keywords, observe discussions in online forums and communities, and keep an eye on crowdfunding platforms for innovative products gaining interest.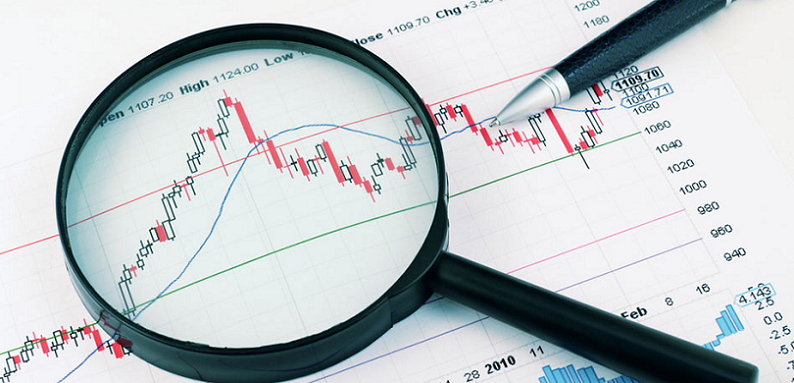 Analyzing Consumer Behavior
Analyzing consumer behavior involves understanding how individuals make decisions to spend their resources on consumption-related items and what influences these decisions.
Significance of Analyzing Consumer Behavior
Before diving into the methods, let's explore why analyzing consumer behavior is essential:
Product Development: Understanding consumer preferences and pain points can help in designing products that address specific needs.
Pricing Strategies: Insights into consumer spending patterns and price sensitivity can guide pricing decisions.
Marketing and Advertising: Knowledge of consumer behavior allows for the creation of tailored marketing campaigns that resonate with the target audience.
Customer Experience Improvement: Analyzing consumer feedback and preferences helps in optimizing the customer journey and improving satisfaction.
Predicting Future Trends: Studying consumer behavior patterns over time can provide insights into emerging trends.
Psychological Factors Influencing Consumer Behavior
Consumer behavior is influenced by various psychological factors [4]. Understanding these factors is key to analyzing consumer behavior effectively:
Motivation
Understanding what motivates consumers to make a purchase is critical. Motivations can be driven by basic needs or desires and aspirations.
Perception
How consumers perceive a product or brand significantly influences their purchasing decisions. Factors such as brand image, marketing, and personal experiences contribute to consumer perception.
Attitudes and Beliefs
Consumer attitudes and beliefs toward products, brands, or certain aspects of them play a significant role in their purchasing behavior.
Learning and Memory
Consumer choices are often influenced by past experiences and learning. Positive past experiences with a brand or product can lead to repeat purchases.
Tools and Techniques for Analyzing Consumer Behavior
There are various tools and techniques to analyze consumer behavior. Here are some commonly used methods:
Surveys and Questionnaires
Creating surveys and questionnaires is a direct way to gather information about consumer preferences, needs, and attitudes.
Focus Groups
Conducting focus group discussions involves a group of individuals discussing their perceptions, opinions, and attitudes toward a product or concept.
Observational Research
This involves observing consumers in a natural or controlled setting to understand how they interact with products or make purchasing decisions.
Data Analytics
Using data analytics tools, businesses can analyze consumer data to identify patterns and trends in behavior. This includes analyzing purchase histories, web browsing patterns, and social media interactions.
Customer Feedback and Reviews
Analyzing customer feedback and online reviews can provide insights into consumer satisfaction and areas for improvement.
Leveraging Technology in Consumer Behavior Analysis
In the modern age, technology plays an indispensable role in analyzing consumer behavior:
Big Data Analytics
Big data analytics involves processing large sets of consumer data to uncover hidden patterns, correlations, and insights that can be used to make informed business decisions.
Artificial Intelligence (AI) and Machine Learning
AI and machine learning algorithms can be used to analyze consumer data more efficiently and accurately, making predictions and providing insights that would be difficult to discern manually.
Customer Relationship Management (CRM) Systems
CRM systems help businesses manage and analyze customer interactions and data throughout the customer lifecycle, improving customer service relationships and assisting in customer retention.
Case Study: A Brand that Excellently Analyzes Consumer Behavior
Amazon is a prime example of a brand that excels in analyzing consumer behavior. Through its sophisticated algorithms, Amazon analyzes customer search and purchase histories, wish lists, and browsing patterns to provide personalized product recommendations.Amazon's customer-centric approach is evident in its review system, which not only allows consumers to make informed decisions but also enables Amazon to gather data on customer preferences and satisfaction levels. Amazon's AI-driven chatbots and customer service systems further enhance the customer experience by providing timely and helpful support [5].
Furthermore, Amazon Prime, the company's subscription-based service, is a prime example of how understanding consumer behavior can lead to innovation in service offerings. By recognizing consumers' desires for faster shipping, a wider selection of content, and exclusive access to deals, Amazon Prime was tailored to meet these needs and has been hugely successful.
Amazon's ability to constantly analyze consumer behavior and adapt its offerings accordingly has been central to its massive success as an e-commerce giant.
Applying Market Analysis to Your Business Idea
Having a firm grasp of market analysis and consumer behavior, it's time to apply this knowledge to your business idea.
Refining Your Business Idea
Before jumping into strategy development, it's essential to ensure that your business idea aligns with the market analysis.
Aligning Product/Service with Consumer Needs
Evaluate if your product or service addresses a current need or desire of the consumer. If not, consider tweaking your offering to better match what consumers are looking for.
Competitive Analysis
Identify who your competitors are, what they are offering, and how your product or service can stand out. Understand your competitors' strengths and weaknesses to carve out your unique selling proposition (USP).
Market Segmentation
Based on consumer trends and behavior, identify the market segments that are most likely to be interested in your product or service. Tailor your offering to meet the specific needs of these segments.
Developing a Marketing Strategy
Marketing is crucial in communicating the value of your product or service to potential customers. Here's how market analysis plays a role in shaping your marketing strategy:
Target Market Identification
Use your market segmentation to identify and define your target market. Understand their demographics, preferences, and pain points to create tailored marketing messages.
Positioning
Determine how you want your product or service to be perceived by consumers. Use insights from consumer behavior analysis to create a brand image that resonates with your target market.
Marketing Channels Selection
Based on consumer trends, choose the marketing channels that are most effective in reaching your target audience. This could include social media, email marketing, content marketing, or traditional advertising.
Pricing Strategy Development
Pricing is a critical aspect that can make or break your business. Here's how to use market analysis in developing your pricing strategy:
Understanding Price Sensitivity
Analyze consumer behavior to understand how price-sensitive your target market is. This will help in determining whether to adopt a penetration pricing strategy or a premium pricing approach.
Competitive Pricing Analysis
Consider the pricing strategies of your competitors. Determine whether you want to price your products similarly, lower, or higher and ensure that your pricing reflects the value you are offering.
Distribution Channel Selection
Deciding how to get your product to consumers is critical.
Consumer Preferences
Understand where your target consumers prefer to make purchases and select distribution channels accordingly. This could include online platforms, retail stores, or direct-to-consumer channels.
Logistics and Costs
Consider the logistics and costs associated with different distribution channels and select the ones that are most efficient and cost-effective for your business.
Launching Your Business
With your strategies in place, it's time to launch your business.
Testing the Market
Consider launching a minimum viable product (MVP) or a pilot program to test the market. Gather feedback and make necessary adjustments.
Launch Promotion
Use your marketing strategy to create buzz around your launch. Engage with your audience through social media, email campaigns, and other marketing channels.
Monitoring and Adjusting
After launch, continuously monitor consumer responses and market trends. Be prepared to make adjustments to your product, marketing, pricing, or distribution strategies as needed.
References

[1] The customer behavior analysis guide
[2] The Complete Consumer Behavior Analysis Guide
[3] Understanding and shaping consumer behavior in the next normal
[4] Consumer behavior in marketing – patterns, types, segmentation
[5] How to Analyze And Predict The Behavior Of Consumers