How to Conduct Market Research on a Shoestring Budget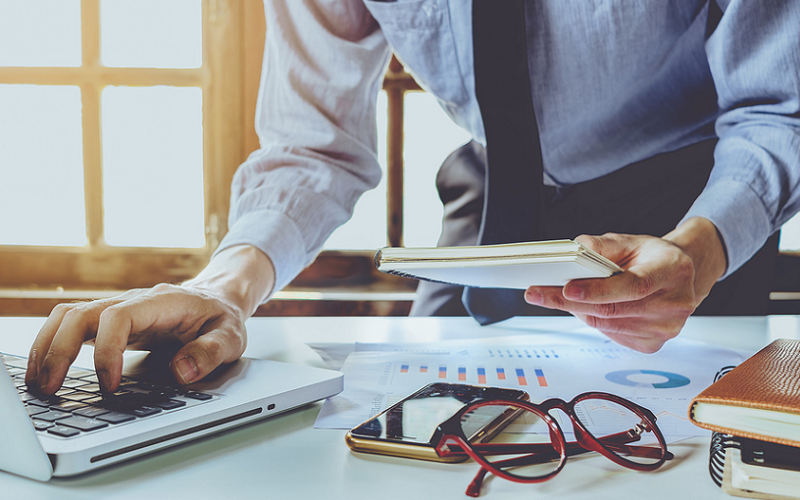 In the world of business, knowledge is power. Market research, which equips entrepreneurs with vital insights about their industry and target audience, often comes with a hefty price tag that's out of reach for many small businesses. But what if you could unlock these insights without breaking the bank? Whether you're launching a startup or looking to expand your existing enterprise, understanding your market is paramount. Thankfully, even with limited funds, there are innovative and cost-effective ways to gather valuable data.
Understanding the Basics of Market Research
Market research is an integral part of business planning, whether you're starting from scratch or expanding your reach. Before diving deep into affordable strategies for market research, it's essential to grasp its foundational concepts. When you understand the 'why' and 'how' of market research, the cost-effective techniques you'll employ will make even more sense.
Definition of Market Research
At its core, market research is the process of collecting, analyzing, and interpreting information about a market, including details about potential customers and competitors. It's not just about gathering data, but about gaining insights from that data to make informed business decisions. Market research helps businesses understand the dynamics of their industry, the needs of their audience, and the gaps they can fill.
Key Objectives
Why do businesses invest time and resources into market research? There are several driving objectives.
Identify Opportunities
Whether it's a gap in the market or an emerging trend, research can highlight potential areas for business growth.
Reduce Risk
By understanding market needs and preferences, businesses can make decisions that align with customer demand, thereby reducing the chances of costly missteps.
Understand the Competition
Keeping a pulse on what competitors are doing helps businesses identify their unique selling proposition and carve a niche for themselves.
Test New Ideas
Before launching a new product or service, market research can gauge potential interest and feedback, refining the offer for better reception.
Benefits for Small Businesses
While large corporations might have substantial budgets to pour into market research, small businesses stand to gain just as much, if not more, from these insights [1].
Agility
Smaller businesses are often nimbler, allowing them to act quickly on market research findings and adapt to changing market conditions.
Customer Loyalty
By understanding and meeting the specific needs of their audience, small businesses can foster stronger customer relationships and loyalty.
Budget Efficiency
With limited resources, small businesses can't afford many mistakes. Market research ensures that funds are directed toward initiatives that resonate with the target audience.
Local Insights
For businesses targeting local markets, research can offer hyper-local insights that bigger companies might overlook, ensuring alignment with community needs and preferences.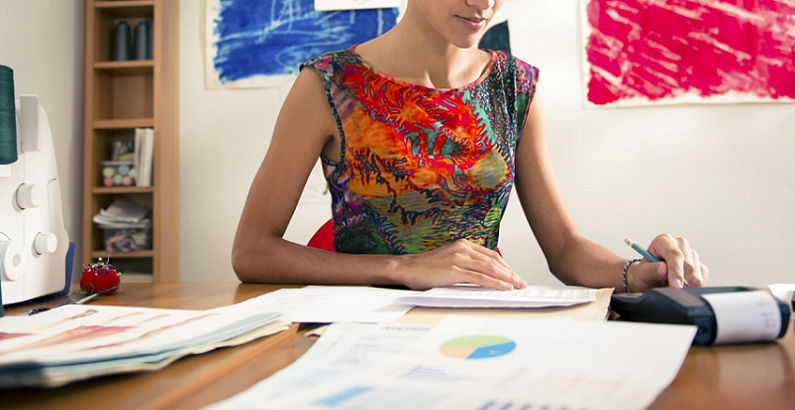 Adopting a DIY Approach to Market Research
Embarking on the DIY (Do It Yourself) path for market research is both exciting and challenging. The thought of tailor-making your research to fit your unique business needs can be enticing, but it's crucial to approach this with a balanced perspective.
Advantages of Doing It Yourself
Opting for a DIY market research strategy can come with several benefits, especially for small businesses or startups.
Cost Savings
One of the primary reasons for adopting a DIY approach is to save on expenses. Outsourcing research can be costly, and conducting it in-house might reduce those overheads significantly.
Customization
When you're at the helm, you can design the research process to precisely fit your business needs, ensuring the data you collect is directly relevant.
Immediate Insights
In-house research often means you can analyze and act on findings in real-time, without waiting for a third-party agency to compile and present results.
Hands-On Experience
Doing it yourself can give you a deeper understanding of the market landscape and your customers, fostering a more personal connection to the data and insights.
Limitations and Cautions
While the DIY approach comes with its set of advantages, it's equally essential to be aware of potential pitfalls [2].
Time-Intensive
Conducting market research is time-consuming. For small businesses with limited staff, this can mean diverting valuable time away from other pressing tasks.
Potential for Bias
Without formal training in market research, there's a risk of introducing personal biases into the research process, which can skew results.
Lack of Expertise
While online resources can guide you, the absence of a trained expert can sometimes lead to gaps in the research process or misinterpretation of data.
Limited Resources
Professional market research firms often have access to proprietary tools and databases which might be out of reach for an individual or small business.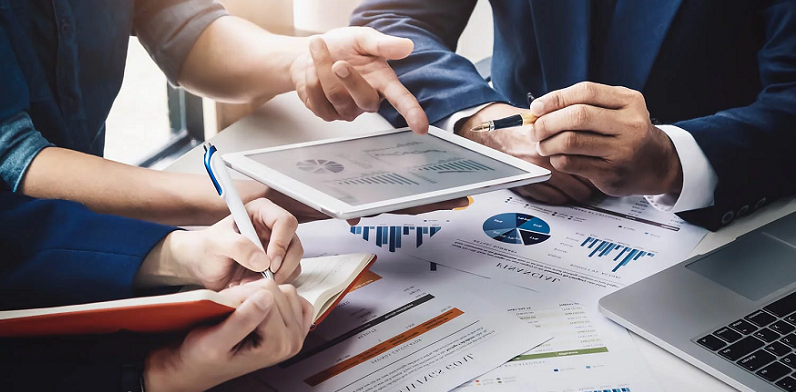 Low-Cost Data Collection Methods
In today's digital age, access to information is more abundant than ever before. This boon presents unique opportunities for businesses to gather market insights without spending a fortune. The trick lies in identifying the right channels and tools that offer valuable data at little to no cost. From online platforms to community events, there's a wealth of information waiting to be tapped into.
Online Surveys
Online surveys have become a go-to method for businesses of all sizes, thanks to their convenience and adaptability.
Utilizing Free Survey Platforms
Platforms like Google Forms, SurveyMonkey's basic plan, and Typeform's free version provide user-friendly interfaces for creating surveys. These tools allow you to gather feedback directly from your target audience.
Crafting Effective Questionnaires
To maximize the potential of online surveys, ensure your questions are clear, concise, and relevant. Avoid leading questions that might bias responses. Include a mix of open-ended and closed-ended questions to capture both quantitative and qualitative data.
Social Media Analysis
Social media isn't just for posting updates or running ads. It's a treasure trove of data about your audience, competitors, and industry trends.
Monitoring Trends and Conversations
Tools like Twitter's Advanced Search or Instagram's Explore feature can help you keep tabs on what your target audience is talking about, their pain points, and preferences.
Using Built-In Analytics Tools
Platforms like Facebook, Twitter, and Instagram offer built-in analytics that provide insights into your followers' demographics, engagement rates, and content preferences. These metrics can be crucial in understanding your audience's behavior and refining your marketing strategies [3].
Publicly Available Data
While primary research involves gathering data firsthand, there's a wealth of secondary data available that can offer valuable market insights.
Government Reports and Publications
Many governmental bodies release periodic reports on various industries. These can provide valuable macro-level insights into market sizes, growth rates, and trends.
Industry Associations and Trade Groups
These organizations often conduct studies and surveys of their own. Their findings can offer a granular view of your specific sector or niche, highlighting opportunities and challenges.
In-Person Networking
Despite our increasing reliance on digital methods, traditional in-person interactions remain a goldmine for insights.
Attend Local Trade Shows or Events
Even if you're on a tight budget, consider visiting (or even participating in) local trade shows, fairs, or community events. Interacting with potential customers or peers can provide firsthand feedback and insights.
Utilizing Community Spaces
Local libraries, community centers, or co-working spaces often host seminars, workshops, or networking events. These can be invaluable for gaining local market insights and making connections that could aid in your research.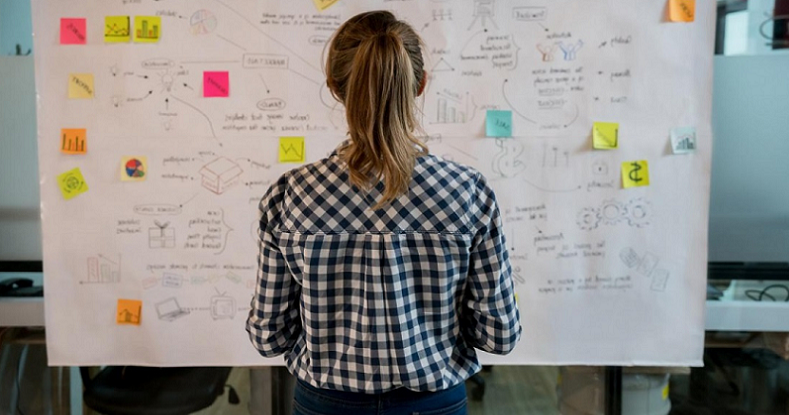 Engaging with Your Target Audience Directly
A holistic approach to market research involves not just observing and analyzing, but directly interacting with your target audience. Engaging firsthand can provide authentic insights, nuanced feedback, and a deeper understanding of what your customers truly desire. It's this direct communication that can illuminate the path forward for your business, allowing you to cater to genuine needs and cultivate trust.
Informal Interviews
One-on-one interactions can provide rich qualitative data that's often hard to capture through surveys or other broad-scale methods.
Setting the Stage
You don't need a formal setup for these interviews. Casual settings like coffee shops, community events, or even virtual chat platforms can serve the purpose. The aim is to make the respondent feel comfortable and open up [4].
Crafting Your Questions
While you might have a set of questions in mind, it's beneficial to keep the conversation semi-structured. Allow it to flow naturally, adapting and diving deeper based on the respondent's answers.
Respecting Their Time
Always remember that the individuals you're interviewing are doing you a favor by offering their time and insights. Keep the conversation concise and always express your gratitude at the end.
Focus Groups on a Budget
Focus groups bring together a small group of individuals to discuss specific topics related to your business or industry.
Choosing the Right Participants
Aim for a diverse group that represents different segments of your target audience. This ensures varied perspectives and richer insights.
Facilitating the Discussion
If hiring a professional moderator isn't feasible, you can lead the discussion yourself. Just ensure you remain neutral, allowing all participants to voice their opinions without influencing them.
Venue Selection
Look for community halls, local libraries, or even online platforms that allow group discussions. The setting should be comfortable and free from distractions.
Customer Feedback Collection
Never underestimate the power of feedback from existing customers. They've experienced your product or service firsthand and can provide invaluable insights.
Feedback Forms
Whether it's a physical form given post-purchase or an online review platform, provide avenues for your customers to share their experiences.
Incentivizing Feedback
While you're on a budget, consider offering small incentives like discount codes or entries into a giveaway to encourage more detailed and thoughtful feedback.
Open Channels of Communication
Ensure your customers know they can reach out anytime with feedback, concerns, or suggestions. This can be through social media, email, or even a suggestion box at your physical location.
Analyzing Data on a Budget
Once you've collected data, the next step is analysis. This process transforms raw information into actionable insights. Properly analyzing your data can illuminate patterns, identify customer needs, and guide strategic decision-making. However, professional data analysis tools can be expensive. Thankfully, there are budget-friendly methods and tools that can help you extract valuable insights without breaking the bank.
Free and Open-Source Software
In the digital age, numerous software solutions can assist with data analysis. Some of the best tools are open-source or offer free versions.
Excel or Google Sheets
These popular spreadsheet tools are incredibly versatile. They allow for data organization, basic statistical analysis, and visual representation through charts and graphs. Functions like pivot tables can also help you segment and analyze large datasets [5].
R and Python
For those familiar with programming, R and Python are powerful open-source languages tailored for data analysis and visualization. They have a steeper learning curve but offer advanced capabilities.
Google Analytics
If you're looking to analyze website traffic or digital campaigns, Google Analytics provides comprehensive insights, from user demographics to behavior patterns, all at no cost.
Visual Data Representation
Transforming data into visual formats can make complex information easier to digest and interpret.
Charts and Graphs
Use bar graphs, line charts, or pie charts to represent trends, comparisons, or distributions. Tools like Google Sheets or Excel can assist with this.
Infographics
Tools like Canva offer free versions that can help create visually appealing infographics, making data presentation more engaging.
Collaborative Analysis
Two heads are often better than one, especially when it comes to data interpretation.
Brainstorming Sessions
Organize sessions with your team, even if it's a small one, to discuss findings. Different perspectives can highlight various aspects of the data.
Seek Feedback from Peers
Share your findings with fellow entrepreneurs or business peers. They might offer insights you hadn't considered.
Continuous Review and Adaptation
The world of business is ever-evolving, and so is the data it generates. It's essential to not treat data analysis as a one-time activity.
Periodic Review
Set aside time regularly, be it monthly or quarterly, to review and analyze new data. This ensures you stay updated with current trends and shifts.
Adaptation
Use the insights from data analysis to refine business strategies, product offerings, or marketing campaigns. Ensure your decisions are always data-informed.
References

[1] The How-To: Market Research On A Tight Budget
[2] Market research on a shoestring: How to get big insights from small budgets
[3] Marketing on a Shoestring Budget
[4] How to Market on a Shoestring Budget
[5] Social marketing on a shoestring budget