Demystifying Market Research: Understanding Your Target Customers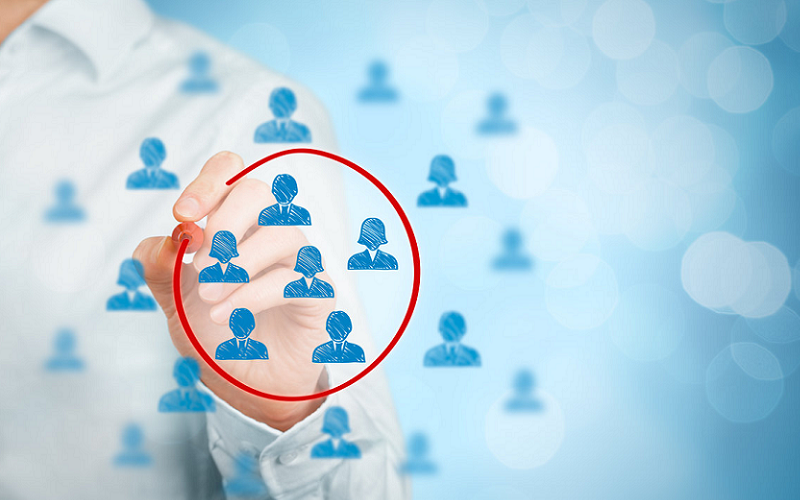 In today's fast-paced business environment, understanding your customer is not just a luxury; it's a necessity. However, many small businesses are intimidated by the term "market research," perceiving it as a complex and costly endeavor best left to large corporations. This perception couldn't be farther from the truth. Market research is an invaluable tool, accessible and essential for businesses of all sizes.
The Fundamentals of Market Research
Before delving deep into the intricacies of market research, it's vital to understand its foundation. This foundation is formed by the types of research and the methods adopted. Grasping these fundamentals can help businesses determine the most effective approach for their unique needs.
Primary vs. Secondary Research
To start, let's differentiate between primary and secondary research, two main categories of market research data collection.
Primary research involves gathering new data that hasn't been collected before. It's conducted firsthand, tailored to your specific purpose. This can involve surveys, interviews, and observations.
Secondary research, on the other hand, revolves around collecting data that's already been produced. This includes reports, studies, and publications from other organizations.
Advantages and Disadvantages of Each
Primary Research Advantages:
Tailored to specific needs and questions
Current and up-to-date information
Direct source of information, reducing ambiguity
Primary Research Disadvantages:
Often more time-consuming than secondary research
Potentially more expensive
Requires more extensive planning and methodology
Secondary Research Advantages:
Generally faster and less expensive
Wide range of sources available
Offers broader perspectives from different studies
Secondary Research Disadvantages:
Might not be precisely aligned with your specific query
Data might be outdated or not relevant to the current market scenario
Limited by the quality and accuracy of original data source
When to Use Which
Choosing between primary and secondary research often depends on your specific objectives and the resources available.
Opt for primary research when you have specific, tailored questions that current data cannot answer.
Use secondary research as a starting point, to gain general insights, or when time and budget constraints limit firsthand data collection.
Quantitative vs. Qualitative Research
After understanding the primary types of research, it's crucial to recognize the two methodologies underpinning them: quantitative and qualitative research [1].
Quantitative research deals with numbers and statistics. It's about quantifying data and generally uses larger sample sizes. On the other hand, qualitative research is exploratory, focusing on understanding concepts, opinions, or experiences through methods such as interviews or focus groups.
Differences and Purposes
Quantitative Research:
Provides statistical data and hard facts
Suitable for larger sample sizes
Often used for validating hypotheses and making predictions
Qualitative Research:
Provides depth and insight into topics
Suitable for smaller sample sizes and is often exploratory
Used to gain an understanding of underlying motivations or reasons
Common Methods for Each
Quantitative Methods:
Surveys with closed-ended questions
Experiments or clinical trials
Observational research, counting and categorizing occurrences
Qualitative Methods:
One-on-one interviews
Focus groups
Open-ended surveys
Observational research, where behaviors and interactions are studied without quantification
Steps to Conducting Effective Market Research
Embarking on market research can sometimes feel like navigating through uncharted waters. However, by following a structured approach, businesses can streamline their efforts, ensuring they extract the most relevant and actionable insights. Here's a step-by-step guide to conducting effective market research that truly speaks to your business needs.
Defining Clear Objectives
At the heart of every successful research venture lies a clear objective. Start by asking yourself: "What do I hope to achieve with this research?" Your objectives will guide the entirety of your process, ensuring you remain on track and focused [2].
Choosing the Right Research Methods
Once your objectives are crystallized, it's time to select the research method that best aligns with them. As discussed earlier, this could be primary or secondary research, quantitative or qualitative methods, or often a combination of both.
Remember:
For specific, tailored questions, lean towards primary research.
For broader insights or when working with constraints, secondary research may be your best bet.
Designing the Research Process
Now that you've determined your method, it's time to design the research process itself. This includes deciding on tools, sample sizes, question design, and more. If you're conducting surveys, for instance, carefully craft questions that are unbiased and easy to understand. For interviews, create a guideline to ensure you cover all essential areas.
Collecting Data
With your research designed, it's time to dive into data collection. This phase is where the real action happens. Ensure you're staying true to your objective and methodological decisions. When collecting data:
Stay consistent: If you're conducting interviews, try to keep them as standard as possible to avoid discrepancies.
Be thorough: Make sure you're collecting enough data to derive meaningful insights.
Maintain integrity: Always obtain necessary permissions and be transparent about your research purpose.
Analyzing and Interpreting Data
Once data collection wraps up, you'll move into one of the most crucial phases: analysis and interpretation. Here, you'll look for patterns, correlations, and insights that can inform your business decisions.
If you're working with quantitative data, use statistical tools and methods to decipher the numbers.
For qualitative data, look for recurring themes or sentiments. Tools like coding can help streamline this process.
Applying Insights to Business Decisions
The true value of market research lies not just in gathering insights but in how you leverage them. Take the information you've gleaned and ask, "How can this improve my business?". Whether it's refining a product, tweaking a marketing strategy, or entering a new market, let the insights guide your way.
Understanding Your Target Customers
Behind every successful business is a deep understanding of its customers. Identifying and comprehending your target audience ensures your offerings resonate with their needs, preferences, and pain points. By segmenting your audience and crafting customer personas, you can create tailored strategies that foster loyalty and drive sales.
Segmentation
Segmentation is the process of categorizing your larger market into smaller, more defined groups based on specific criteria. This allows businesses to tailor their products, services, and marketing strategies to meet the distinct needs of each segment.
Demographic Segmentation
Demographic segmentation divides the market based on objective characteristics like age, gender, income, education, and more.
Example: A clothing brand might target different age demographics with varied styles and marketing messages.
Psychographic Segmentation
This approach segments customers based on their personality, interests, attitudes, and values.
Example: A travel agency might create packages for adventure-seekers differently than for those seeking relaxation.
Geographic Segmentation
As the name suggests, this method categorizes customers based on their location, be it city, state, region, or country.
Example: A food company might offer spicier product versions in regions known for their love of spicy foods.
Behavioral Segmentation
Behavioral segmentation dives into how customers act, considering factors like buying habits, brand loyalty, and product usage.
Example: A software company might offer premium features to users who frequently use their platform.
Creating Customer Personas
Once you have a clear picture of your segments, it's beneficial to develop detailed customer personas. These are fictional, yet realistic representations of your ideal customers, giving depth and clarity to your segments.
Benefits of Personas in Business Strategy
Crafting customer personas can:
Enhance product development by aligning features with user needs.
Improve marketing messaging by addressing specific pain points.
Optimize customer service by understanding user expectations.
Steps to Building an Accurate Persona
Research: Start with actual data. Surveys, interviews, and feedback can be invaluable.
Details: Be specific. Include age, occupation, hobbies, and even give them a name!
Challenges: Understand their pain points and how your product can be a solution.
Goals: Recognize their aspirations and how you can aid in achieving them.
Buying Behavior: Understand their purchasing habits and preferences.
Importance of Keeping Up with Changing Customer Trends
Lastly, understanding your target customers isn't a one-time task. Markets evolve, trends shift, and customer preferences change. Regularly revisiting and revising your customer segments and personas ensures your business stays relevant and in tune with the market's pulse [3].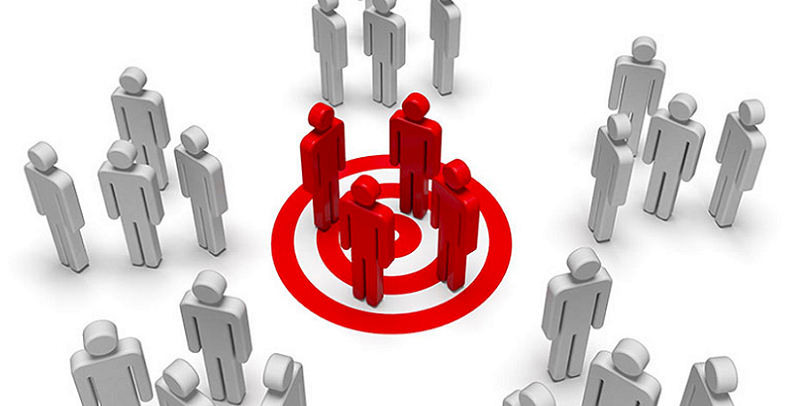 Tools and Resources for Market Research
In the digital age, the tools and resources available for market research have expanded dramatically. Whether you're a small business on a budget or a larger corporation with significant resources, there's a tool out there that can streamline your research process and deliver invaluable insights.
Digital Tools and Software
With the advancement of technology, numerous digital tools have emerged, making data collection, analysis, and interpretation more efficient than ever before.
Survey Platforms
Websites like SurveyMonkey, Typeform, and Google Forms can help you design and distribute surveys with ease, collecting feedback directly from your audience.
Analytics Tools
Google Analytics, Mixpanel, and similar platforms provide insights into website traffic, user behavior, and conversion rates, aiding in understanding online customer journeys.
Competitive Analysis Tools
Platforms like SEMrush and Ahrefs offer insights into competitors' online strategies, from SEO to paid advertising.
Traditional Research Methods
While digital tools dominate today's landscape, traditional research methods still have their place, especially when qualitative insights are sought [4].
Focus Groups
Engaging a group of individuals for discussions can offer rich insights into product perceptions, brand sentiments, and more.
One-on-One Interviews
Personal interviews can dive deep into individual experiences, preferences, and behaviors.
Observational Research
Watching how consumers interact with products in a real-world setting, like a retail store, can provide genuine feedback.
Free vs. Paid Resources
Every business has budget constraints. Luckily, the market research world is vast, offering both free and paid resources.
Free Resources
Google Trends can give insights into search behaviors, while the Census Bureau or similar government databases can offer demographic data. Many survey tools also have free versions with limited capabilities.
Paid Resources
Investing in premium versions of digital tools can grant access to more advanced features. Market research firms and databases, while pricier, can offer specialized, in-depth data and insights tailored to specific industries.
Leveraging Social Media for Insights
Social media has become an invaluable research tool, giving businesses a direct line to their customers.
Listening Tools
Platforms like Brandwatch or Mention monitor social media for mentions of your brand, competitors, or relevant keywords, allowing you to gauge sentiments and trends.
Engagement Analysis
Tools within platforms like Facebook Insights or Twitter Analytics can help you understand which content resonates with your audience, guiding your marketing strategies.
Direct Feedback
Social media platforms also allow for direct engagement. Polls, Q&A sessions, and comments can offer real-time feedback from your audience.
Common Pitfalls in Market Research and How to Avoid Them
As with any endeavor, market research comes with its set of challenges. Even seasoned researchers can sometimes fall into traps that may skew their results or misguide their strategies. By being aware of these common pitfalls and knowing how to sidestep them, businesses can ensure that their research efforts are both accurate and actionable.
Bias in Data Collection
One of the most significant threats to reliable market research is bias, which can taint results and lead to misinformed decisions.
Leading Questions
Problem: Framing questions in a way that subtly prompts respondents to answer in a particular manner [5].
Solution: Ensure that your questions are neutral and don't imply a "correct" answer. Review and test them for impartiality.
Selection Bias
Problem: When the participants chosen for research aren't representative of the larger target audience.
Solution: Adopt random sampling techniques and ensure your sample mirrors the demographics of your broader market.
Misinterpreting Data
Data in itself is neutral; the interpretation is where errors can creep in.
Overgeneralization
Problem: Drawing broad conclusions from a limited set of data.
Solution: Ensure your sample size is statistically significant, and be wary of making sweeping statements based on small or skewed data sets.
Confirmation Bias
Problem: Favoring information that confirms pre-existing beliefs and ignoring data that challenges them.
Solution: Approach data analysis with an open mind. Be ready to adapt your beliefs and strategies based on what the data tells you, not what you hope it would.
Neglecting Qualitative Data
While numbers and statistics play a crucial role in research, they don't tell the whole story.
Problem: Relying solely on quantitative data and ignoring the rich insights qualitative methods offer.
Solution: Balance your research approach. While quantitative data provides breadth, qualitative data adds depth, offering insights into emotions, motivations, and behaviors.
Failing to Keep Up with Changing Trends
The market landscape is ever-evolving, with consumer preferences, technological advancements, and global events constantly reshaping it.
Problem: Basing decisions on outdated research.
Solution: Regularly update your market research. Stay abreast of industry news, technological changes, and shifts in consumer sentiment.
Not Acting on Insights
Research that doesn't translate into actionable business decisions is an opportunity lost.
Problem: Collecting data but failing to implement changes based on the insights.
Solution: Ensure there's a clear path from research to strategy. Regularly review and adapt business strategies based on fresh insights to remain relevant and competitive.
References

[1] Marketing Research Basics: Identifying Your Target Market
[2] Target Market Analysis: What It Is and How To Make One
[3] Target Market: Definition, Purpose, Examples, Market Segments
[4] Identify your target market
[5] How to Reach Your Target Customer