Turning Problems into Profits: A Guide to Identifying Business Opportunities in Everyday Challenges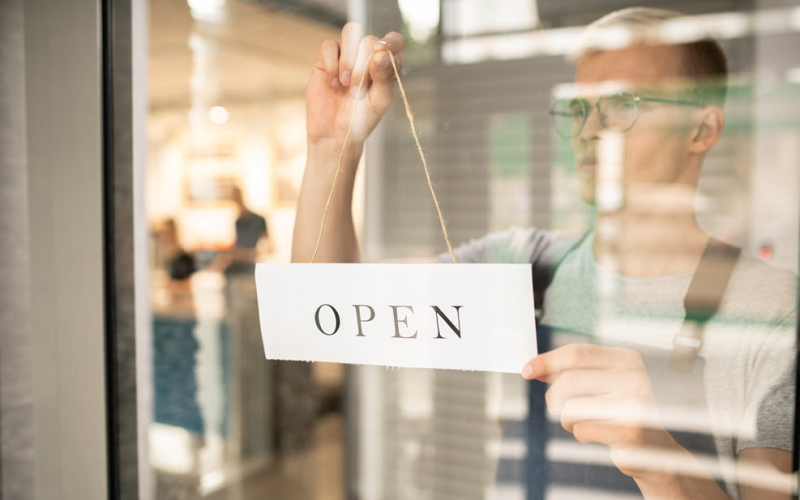 Imagine you're stuck in traffic, inching forward at a snail's pace, and an idea pops into your head: What if there was a better way to tackle this daily frustration? This is exactly how ridesharing giants like Uber and Lyft were born. By identifying a widespread issue, they revolutionized the transportation industry and turned a massive problem into monumental profits. This story illustrates an invaluable lesson: our everyday challenges are often ripe with untapped business opportunities.
Here we explore the art and science of converting common issues into lucrative business ventures. Whether you are an aspiring entrepreneur or a seasoned business owner seeking expansion, recognizing and capitalizing on everyday challenges can be the catalyst that propels your enterprise to new heights.
Introduction to Problems and Business Opportunities
In the business world, problems are not just obstacles; they are often the breeding grounds for innovation and entrepreneurship. When people encounter challenges in their daily lives, they seek solutions. Entrepreneurs who can provide efficient solutions to these problems often find themselves at the helm of successful businesses. Essentially, a problem is a gap between the current state and a desired state. A business opportunity arises when you can bridge this gap effectively and sustainably.
Creativity isn't just for artists and musicians; it's a vital skill in entrepreneurship. As an entrepreneur, you need to think outside the box to identify problems and craft unique solutions that are different from what's already available in the market. Creative thinking involves looking at problems from different angles, questioning the status quo, and being willing to take risks with innovative ideas. Without creativity, you might find yourself merely imitating existing solutions rather than developing something that can genuinely improve people's lives.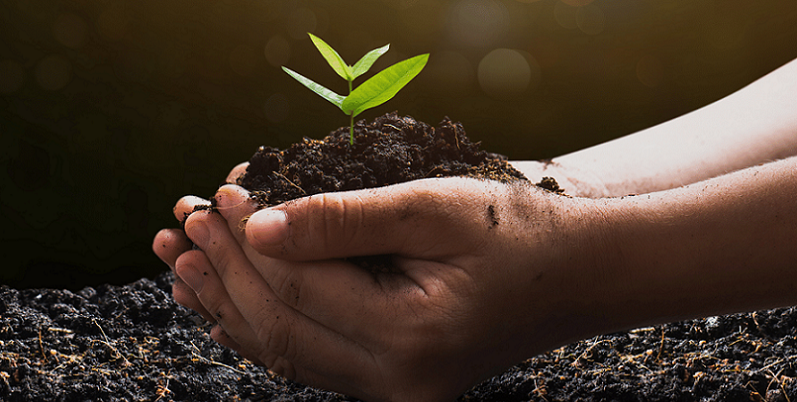 The Mindset of an Opportunity-Seeker
Turning problems into profits begins with adopting the right mindset. When you view the world as a place filled with opportunities waiting to be discovered, you are more likely to spot them. The mindset of an opportunity-seeker is characterized by curiosity, risk-taking, adaptability, and continuous learning.
Cultivating Curiosity and Open-Mindedness
Being curious means having a genuine interest in understanding the world around you. It involves asking questions, seeking new experiences, and being open to different perspectives. Curiosity leads to a deeper understanding of problems, which is essential for creating impactful solutions [1].
Question Everything: Don't take things at face value. Ask why things are the way they are and whether there's a better alternative.
Seek Diverse Experiences: Surround yourself with people from different backgrounds, and be open to learning from various fields. This exposure will broaden your thinking and make you more creative.
Be Receptive to Feedback: Others may see things that you don't. Listen to feedback and be open to changing your ideas based on new information.
Embracing Risks and the Uncertainty of Entrepreneurship
Entrepreneurship inherently involves risk. You're venturing into the unknown, and there's always a chance that things won't go as planned. Embracing risks doesn't mean being reckless; it means being willing to take calculated risks.
Analyze Risks: Before taking a risk, analyze the potential consequences and rewards. Ensure that it's a risk worth taking.
Develop a Risk Management Plan: Have contingency plans in place in case things don't go as expected.
Learn from Failure: Don't be afraid of failure. Learn from it and use the lessons to make better decisions in the future.
The Importance of Adaptability and Continuous Learning
The business landscape is continuously evolving. Being adaptable means being able to change your approach based on new information or changing circumstances. It's closely tied to the concept of continuous learning [2].
Stay Informed: Keep up with trends and developments in your industry. This will allow you to adapt your business strategies as needed.
Be Flexible in Your Approach: Don't be too attached to your initial plans or ideas. Be willing to pivot if necessary.
Foster a Growth Mindset: View challenges and setbacks as opportunities for growth. Invest in your personal development and always look for ways to improve.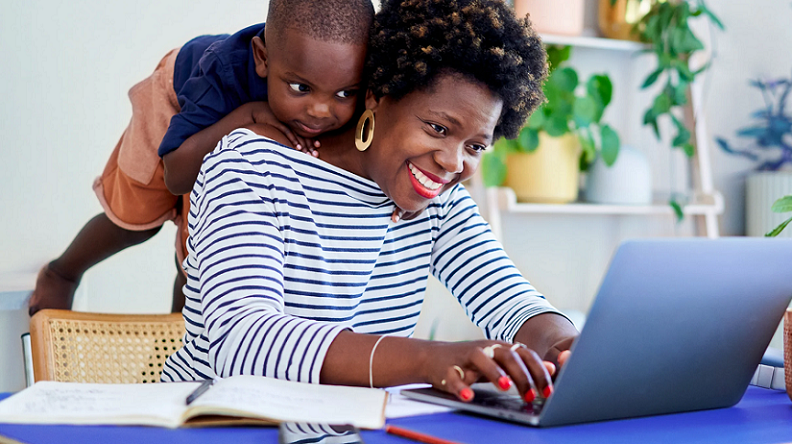 Identifying Everyday Challenges
When attempting to turn problems into profits, it is essential to hone in on the art of identifying everyday challenges. These challenges, or pain points, are the foundation on which successful businesses are built. Understanding the problems faced by individuals or communities can help you develop solutions that meet their needs and preferences.
Understanding the Concept of 'Pain Points'
Before diving into methods of identifying challenges, it's important to understand what we mean by 'pain points'. Pain points are problems or challenges that individuals or groups face in their daily lives. These could range from minor inconveniences to significant hurdles. As an entrepreneur, your goal is to alleviate these pain points through innovative products or services [3].
Types of Pain Points: Understand that pain points can be varied – financial, productivity-based, process-based, or support-based.
Significance: Realize the importance of solving pain points in creating value for customers.
Methods for Observing and Recognizing Everyday Challenges
Now that you have an understanding of pain points, let's explore different methods for identifying them. This involves observing and listening to the world around you.
Interviews and Surveys
Engage with people through interviews and surveys. Ask them about the challenges they face in their daily lives or in specific areas that you are interested in. Their responses can provide you with insights into potential business opportunities.
Daily Journals and Problem Logs
Keeping a journal or log of problems you encounter or observe others facing can be an invaluable resource. Note down even seemingly trivial issues. Over time, you may start to see patterns or come up with ideas for solutions.
Online Forums and Social Media
Online platforms are treasure troves of information. Monitor forums like Reddit, and pay attention to what people are discussing on social media. Look for recurring complaints or challenges people are facing.
Case Study: Successful Businesses That Originated From Everyday Challenges
To illustrate how identifying everyday challenges can lead to business opportunities, let's look at the case of Airbnb. The company's founders, Brian Chesky and Joe Gebbia, couldn't afford the rent for their apartment. They realized that many people faced similar challenges in finding affordable accommodation. This led them to start Airbnb, which allows people to rent out their living spaces for short periods [4].
Identifying the Problem: The founders identified a common problem – the high cost and limited availability of hotel rooms.
Crafting a Solution: They created a platform that allowed individuals to earn money by renting out extra space, providing travelers with a more affordable alternative to hotels.
Result: Airbnb revolutionized the hospitality industry and has become a multi-billion dollar company.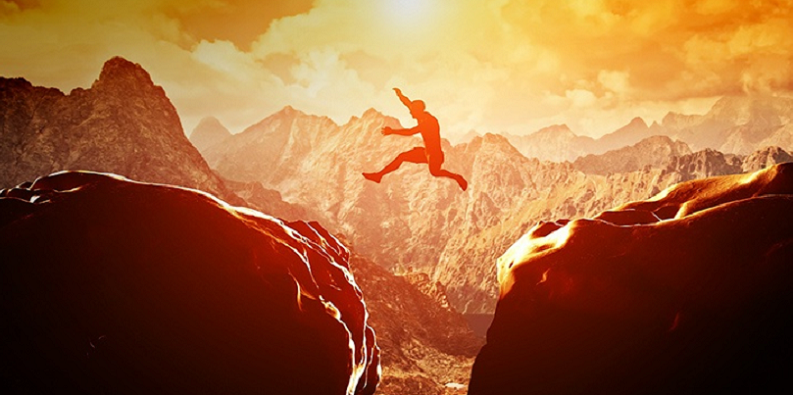 Assessing the Potential of Identified Challenges
Not every problem is worth solving from a business perspective. It is essential to evaluate the feasibility, demand, competition, and scalability of your prospective solutions.
Feasibility of Creating a Solution
Before you invest time and resources into a business idea, you need to evaluate whether creating a solution is actually feasible.
Technical Feasibility
Consider the technical aspects of creating a solution. Do you have the knowledge, or can you acquire the necessary technology and expertise to solve the problem?
Financial Feasibility
Estimate the financial resources needed to develop and launch the solution. Do you have access to the required capital, or can you secure funding through investors, loans, or other sources?
Legal and Regulatory Compliance
Research the legal and regulatory requirements related to your solution. Ensure that your business idea complies with relevant laws and industry regulations.
Demand and Market Size
Understanding the demand and market size is vital to determine if your solution will have a substantial customer base.
Customer Research
Conduct research to understand your target customers' needs and preferences. Use surveys, interviews, and focus groups to gather information.
Market Analysis
Assess the size of the market for your solution. How many people face the problem you aim to solve? Is it a niche market or a widespread issue?
Competitor Analysis
Analyze your competitors. Is there an existing solution that addresses the same problem? What can you offer that's different or better?
Potential for Profitability and Growth
Assessing the financial potential and growth prospects of your solution is crucial in determining its sustainability as a business [5].
Revenue Models
Consider different revenue models and identify which one aligns best with your solution. Will you sell products, offer a subscription service, or adopt a freemium model?
Cost Analysis
Analyze the costs associated with creating and sustaining the solution. This includes production costs, marketing expenses, and operational costs.
Scalability
Think about the scalability of your solution. Does it have the potential to grow and expand to new markets or adapt to changing needs?
Case Study: How Warby Parker Assessed Market Potential
Warby Parker, an American eyeglasses retailer, serves as an excellent example of assessing market potential effectively. The founders identified a problem – eyeglasses were too expensive – and sought to provide a cost-effective solution.
Identifying the Problem
The founders recognized that the eyewear industry was dominated by a few major players who kept prices high.
Assessing Feasibility and Market Size
They saw the potential for offering stylish eyeglasses at a fraction of the price by cutting out the middleman and selling directly to consumers. They also assessed the size of the eyewear market and realized there was substantial demand for affordable glasses.
Crafting a Unique Solution
Warby Parker developed a home try-on program, allowing customers to select five frames to try on at home before making a purchase, addressing a pain point in buying eyeglasses online.
Result
Warby Parker disrupted the eyewear industry and has since grown into a multi-billion dollar business.
References

[1] 26 Great Business Ideas for Entrepreneurs
[2] Finding New Business Ideas in the Everyday
[3] Identifying New Business Opportunities in a Challenging Environment
[4] Turn problems into opportunities by these 8 ways
[5] How Eight Entrepreneurs Turned These Business Challenges Into Opportunities For Growth