The Hidden Gems: Unconventional Ways to Identify New Business Opportunities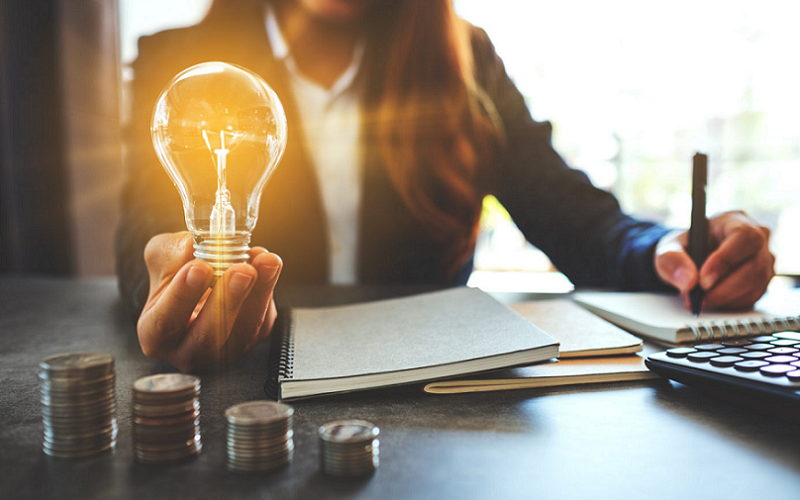 In the thrilling world of entrepreneurship, unearthing a golden opportunity is akin to finding a hidden treasure. As an aspiring entrepreneur or seasoned business owner, you know that the first step in crafting a successful venture is identifying a viable business opportunity. Traditional methods of identifying these opportunities, such as market research and competitor analysis, have their merits. However, in an increasingly competitive and dynamic business landscape, thinking outside the box is crucial.
Introduction to Business Opportunities and Hidden Gems
Business planning is the systematic process of defining your business goals, identifying the strategies and actions required to achieve them, and allocating resources for execution. It serves as a roadmap that provides direction and helps in making informed decisions. This planning process includes various components such as market analysis, financial planning, and marketing strategies. One of the fundamental aspects of business planning is identifying lucrative business opportunities that can be developed into a successful enterprise.
The Importance of Identifying Business Opportunities
Identifying the right business opportunities is paramount in the success of any venture. It's akin to laying the foundation upon which you build your business. A well-identified opportunity addresses a need or solves a problem in the market. This ensures that there is a demand for your product or service, which is a critical factor in business success. Additionally, it provides you with a sense of direction and purpose. Knowing that your business is fulfilling a certain need enables you to focus your strategies and resources more effectively. In a constantly evolving market, keeping an eye out for these opportunities can also ensure that your business stays relevant and competitive.
Introducing the Concept of "Hidden Gems"
In the context of business, hidden gems refer to those unexplored, unobvious, or overlooked opportunities that have the potential to be incredibly valuable. Just like a gemstone in its raw form, which may look ordinary or unimpressive, a hidden business opportunity might not be evident at first glance. It requires a discerning eye, creativity, and sometimes a different perspective to recognize its true value [1].
The Shift Towards Unconventional Methods of Identifying Business Opportunities
The world is changing at a rapid pace, with technological advancements and evolving consumer preferences. This necessitates a shift in how entrepreneurs and business owners approach the process of opportunity identification.
Understanding the Changing Business Landscape
The business landscape is like a living organism; it evolves, adapts, and changes over time. Technological advancements, globalization, and changing consumer preferences are some of the major factors that contribute to this transformation. For instance, the rise of e-commerce has revolutionized the retail industry, and the advent of social media has changed how businesses interact with consumers.
Moreover, societal shifts, such as the increasing focus on sustainability and social responsibility, are also impacting business practices. This ever-changing landscape requires businesses to be agile and adaptive. Entrepreneurs can no longer rely solely on traditional methods and must be open to new and innovative ways of identifying opportunities that align with the trends and demands of the modern market.
Traditional Vs. Unconventional Methods of Identifying Opportunities
Traditionally, identifying business opportunities often involved methods such as SWOT analysis, market research, and competitor analysis. While these methods are still relevant, they often focus on existing markets and competition, which may limit the scope for innovation.
On the other hand, unconventional methods involve thinking outside the box. They encompass strategies like observing social changes, leveraging online communities, and tapping into global markets, which can uncover opportunities that are not immediately obvious. These methods often focus on future trends and untapped markets, offering a broader perspective and opening doors to innovation [2].
The Need for Adaptation and Creativity in Business Planning
With the understanding that the business landscape is ever-evolving and that unconventional methods offer a fresh perspective, it is clear that adaptation and creativity are crucial. Adapting to changes ensures that your business does not become obsolete. It enables you to keep pace with market demands and technological advancements.
Creativity, on the other hand, is what helps in seeing what others don't. It allows entrepreneurs to connect the dots between seemingly unrelated phenomena and recognize hidden opportunities. For instance, recognizing that people are becoming more health-conscious and that mobile technology is pervasive, an entrepreneur could create an app that caters to fitness enthusiasts.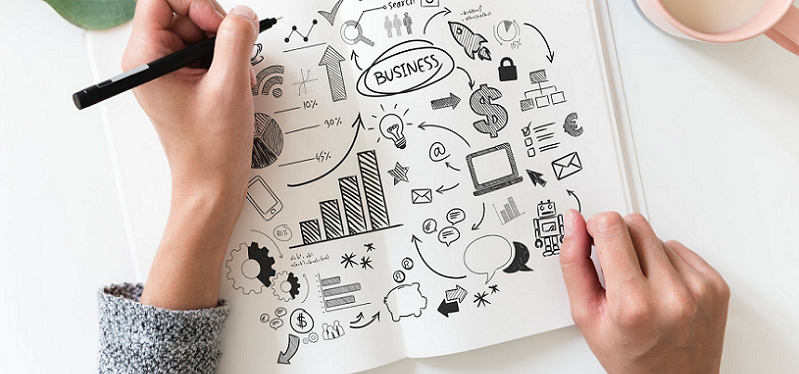 Open Your Eyes to the World: Cultivating an Observant Mindset
Cultivating an observant mindset allows you to see possibilities in everyday situations, connect dots that others might overlook, and identify trends before they become mainstream.
The Power of Observation in Everyday Life
Observation involves actively noticing and processing the details of your surroundings. In the context of identifying business opportunities, observation extends beyond just seeing; it involves understanding consumer behavior, recognizing patterns, and identifying gaps in the market that your business could fill. For instance, by observing that young professionals in urban areas often struggle to find time for grocery shopping, an entrepreneur could identify a business opportunity in providing a grocery delivery service tailored to this demographic.
But how do you hone your powers of observation? Pay attention to not just what is happening, but also to what is not happening, or what could be done differently. Look for inconveniences, bottlenecks, and inefficiencies in everyday processes and think about how these could be addressed.
Examples of Businesses Born Out of Simple Observations
Many successful businesses were born from simple observations. Let's look at a couple of examples.
Airbnb
The founders of Airbnb observed that hotels were often overbooked during conferences and events, and people were looking for alternative accommodation options. They saw an opportunity in connecting people who had spare rooms with those looking for a place to stay.
Uber
The concept of Uber arose from a simple observation by its co-founder who had trouble hailing a cab on a snowy evening. He identified a need for a more convenient and reliable transportation option, which led to the creation of the ride-sharing giant.
These examples demonstrate how simple observations about everyday problems or inefficiencies can lay the foundation for innovative and highly successful business models.
Tips on How to Cultivate an Observant Mindset
Here are some practical tips to cultivate an observant mindset:
Stay Curious: Keep asking questions. Why is something done a certain way? Is there a better alternative?
Engage with Diverse Groups: Expose yourself to different perspectives by engaging with people from various backgrounds and industries.
Keep a Journal: Write down observations, thoughts, and ideas. Sometimes, just the act of writing can help you see patterns and opportunities.
Practice Mindfulness: Being present and mindful of your surroundings can enhance your observational skills.
Study Consumer Behavior: Pay attention to how people interact with products and services. What do they love? What frustrates them?
Leverage Data: Utilize data and analytics tools to back up your observations with quantitative insights.
Be Patient: Great observations and insights don't always come instantly. Give yourself time to process information.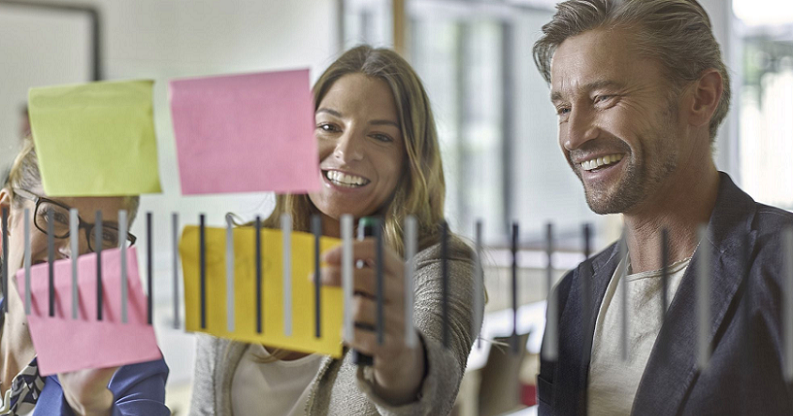 Harnessing the Power of Social Media and Online Communities for Business Opportunities
In today's digital age, social media and online communities are platforms not just for connecting with friends or sharing photos; they are treasure troves of insights, trends, and unexplored business opportunities.
Introduction to Social Media as a Business Tool
Social media has evolved from a simple communication tool to a powerful business instrument. With billions of users worldwide, platforms like Facebook, Instagram, Twitter, LinkedIn, and others offer an unprecedented opportunity to connect with a diverse audience. For entrepreneurs, social media can be used for market research, trend spotting, customer engagement, and even product testing. The real-time nature of social media makes it particularly valuable for capturing the pulse of the market and identifying emerging trends before they go mainstream [3].
Utilizing Online Communities for Insights and Feedback
In addition to mainstream social media platforms, online communities such as forums, discussion boards, and specialized social networks can be a gold mine for business insights. Some examples include Reddit, Quora, and niche-specific forums.
Here are some ways to utilize these online communities:
Identify Pain Points: Look for recurring complaints or problems discussed by users. These could signal a gap in the market for a product or service.
Gather Feedback: Share your business ideas and seek feedback. Community members can offer invaluable perspectives that help refine your concept.
Monitor Trends: Keep an eye on popular topics and discussions. These could indicate emerging trends and interests.
Build Relationships: Engage with the community, not just as a business owner but as a fellow member. Building relationships can lead to partnerships, collaborations, or even new customers.
Case Studies: Businesses That Thrived Through Social Media Intelligence
Let's look at a couple of examples of businesses that effectively harnessed the power of social media and online communities:
Glossier
A beauty brand that grew primarily through social media, Glossier capitalized on direct consumer engagement. They actively used social platforms to gather feedback and insights, which were integral in product development. Their community-driven approach turned customers into brand ambassadors.
Dollar Shave Club
Known for its viral video marketing, Dollar Shave Club utilized social media to challenge the traditional razor market. By combining humor with an understanding of social media dynamics, they quickly gained a massive following and disrupted an established industry.
These examples highlight how social media and online communities, when used strategically, can be powerful tools in identifying and capitalizing on business opportunities.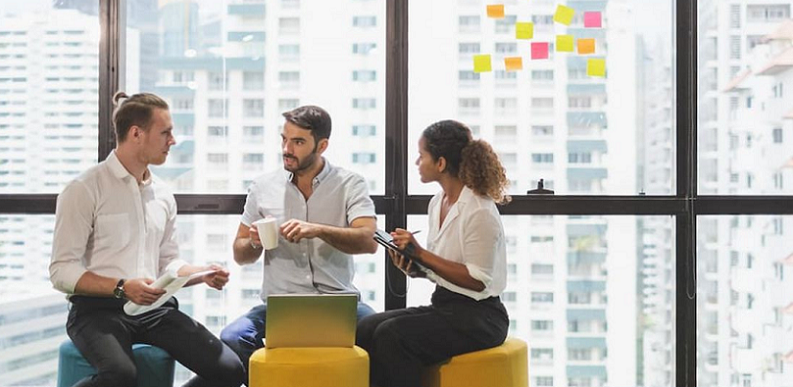 Leveraging Your Network: The People You Know Could Be Your Next Big Break
The saying, "Your network is your net worth," rings true, especially for entrepreneurs. Your connections – be it friends, family, colleagues, or acquaintances – can offer insights, knowledge, and opportunities that you might not encounter elsewhere.
The Importance of Networking in Business Development
Networking, in essence, is about building and nurturing relationships with a diverse group of people. These relationships can become an invaluable asset in various aspects of business development. From gaining insights about industry trends to receiving feedback on your ideas, or even finding potential business partners, the possibilities are myriad. Networking is not just about taking; it's also about giving. By actively contributing to your network, such as sharing knowledge or offering assistance, you create a two-way street that enhances the value of the relationships [4].
Practical Ways to Leverage Your Existing Network
Here are some practical ways to tap into the potential of your existing network:
Informational Interviews: Set up informal conversations with professionals in your network. These discussions can provide insights into industry trends, challenges, and opportunities.
Attend Networking Events and Meetups: Engage in events, workshops, and meetups that align with your business interests. These gatherings are fertile grounds for expanding your network and discovering new ideas.
Join Professional Associations: Being part of professional organizations can give you access to a wealth of resources and connections.
Leverage Social Media Connections: Utilize LinkedIn, Twitter, and other platforms to connect with professionals. Engage in discussions, share insights, and build relationships.
Ask for Introductions: If someone in your network is connected to an industry expert or potential collaborator, don't hesitate to ask for an introduction.
Create a Mastermind Group: Bring together a group of like-minded individuals to regularly share ideas, challenges, and insights. Collective brainstorming can lead to the discovery of unique opportunities.
The Power of Serendipity: Be Open to Unexpected Opportunities
Sometimes, the most impactful opportunities arise from unexpected places. The casual conversation at a social gathering or the chance meeting with an old colleague can sometimes open doors that you never knew existed. This is the power of serendipity. Being open and receptive to opportunities, even if they don't align with your current focus, can sometimes lead you to hidden gems. The key is to be adaptable and not to discount an opportunity simply because it wasn't part of your original plan.
Building and Nurturing Your Network for the Long Term
It's important to recognize that networking is not a one-time activity. Building and nurturing your network is an ongoing process. Keep in touch with your connections, offer value, and be genuinely engaged. As your network grows, so does the pool of potential opportunities.
Identifying Trends and Micro-Niches: How to Find Business Opportunities Before They Go Mainstream
Spotting trends and micro-niches before they become mainstream can give you a competitive advantage and position your business as a pioneer in the market.
The Art of Trendspotting
Trendspotting is the practice of identifying emerging patterns, preferences, or tendencies in an industry or market before they become popular. This skill is critical for entrepreneurs as it allows them to develop products or services that cater to a burgeoning demand. Being ahead in the trend curve means fewer competitors and potentially higher margins. But how do you spot a trend? It requires a combination of observation, research, and sometimes, intuition. Keeping a finger on the pulse of your industry and being receptive to changes and innovations are crucial attributes of a trendspotter.
Micro-Niches: The Goldmines Within Markets
Micro-niches are specialized segments within a larger market. They often cater to a very specific audience with distinct needs. Identifying a micro-niche can be highly lucrative as competition is usually lower, and customers are often more loyal and engaged. Examples of micro-niches could be organic pet food, subscription boxes for book lovers, or specialized travel experiences for history enthusiasts [5].
Tools and Techniques for Trendspotting and Identifying Micro-Niches
There are several tools and techniques to assist you in trendspotting and uncovering micro-niches:
Google Trends: This tool allows you to analyze the popularity of search queries in Google. It's a great way to identify emerging trends.
Social Media Monitoring: Use platforms like Twitter, Instagram, and Facebook to monitor popular hashtags and topics.
Industry Reports and Publications: Subscribe to industry-specific reports and publications. These often contain insights and data on emerging trends.
Crowdfunding Sites: Platforms like Kickstarter and Indiegogo can be goldmines for spotting trends. Monitor campaigns that are gaining traction.
Consumer Feedback and Reviews: Pay attention to consumer feedback on platforms like Amazon or Reddit. What are consumers asking for or complaining about?
Networking and Trade Shows: As discussed earlier, networking can also be a source of trends. Engage with industry peers to gain insights.
Validating and Acting on Trends and Micro-Niches
Once you have identified a potential trend or micro-niche, it's important to validate it before diving in. Conduct market research to assess demand, competition, and feasibility. Is this trend sustainable? Is there a real demand?
Once validated, act swiftly. Develop a minimum viable product (MVP) or service, and get it in front of your target audience. Gather feedback and iterate. Being an early adopter of a trend requires agility and adaptability.
Case Study: A Business that Capitalized on a Micro-Niche
An example of a business that capitalized on a micro-niche is Beardbrand. The founders identified a growing trend in men's grooming, specifically in beard care. They launched a line of high-quality beard grooming products catering to this specific segment. By focusing on a micro-niche and riding the wave of an emerging trend, Beardbrand was able to establish itself as a leader in this space.
Rejuvenating and Reinventing Existing Business Concepts
It's important to recognize that not all great business opportunities come from brand new ideas. Sometimes, innovation lies in taking an existing concept and giving it a fresh twist.
The Value of Rejuvenating Existing Concepts
In the fast-paced business world, originality is often celebrated. However, there is immense value in taking a look at existing concepts and figuring out how they can be improved or adapted to meet contemporary needs. This approach is particularly useful when you identify that an existing product or service has potential but lacks certain elements to thrive in the current market.
Strategies for Reinventing Existing Business Concepts
Here are some strategies to reinvent existing business concepts effectively:
Improve Functionality or Design: Sometimes a product needs a simple tweak in functionality or design to make it more appealing. Consider how you can make it more user-friendly or aesthetically pleasing.
Target a New Demographic or Market: Evaluate if the product or service can cater to a different audience. For example, a product initially designed for adults might be adapted for children.
Integrate Technology: Look for ways to incorporate technology to enhance the product or service. This could mean adding an app, integrating with smart devices, or utilizing data analytics.
Address Environmental or Social Concerns: Consumers are increasingly concerned about environmental and social issues. Can you make the product more sustainable or socially responsible?
Rebrand and Reposition: Sometimes a change in branding and market positioning can breathe new life into a product. This can be particularly useful if the product has had a tarnished image.
Bundle with Other Products or Services: Creating a package or bundle with complementary products or services can add value and differentiate your offering in the market.
Assessing Risks and Challenges
While rejuvenating an existing concept has its merits, it's crucial to be mindful of the risks and challenges involved. Ensure you're not infringing on any intellectual property, and be cognizant of the reasons why the product or service didn't reach its full potential initially. Conduct thorough market research to gauge demand for the reinvented concept.
Case Study: A Business that Successfully Reinvented an Existing Concept
Airbnb is a perfect example of a business that reinvented an existing concept. The idea of renting out accommodation was not new, but Airbnb revolutionized it by creating a user-friendly platform that allowed individuals to rent out their homes or rooms easily. They used technology to connect people in a way that wasn't possible before, and in doing so, they disrupted the entire hospitality industry.
Analyzing Global Markets: Finding Business Opportunities Beyond Borders
In our pursuit of uncovering hidden business opportunities, it's vital not to overlook the possibilities that lie beyond local boundaries. The world is more connected than ever, and with advancements in technology, expanding or starting a business in international markets is becoming increasingly accessible.
The Growing Significance of Global Markets
The business landscape is becoming increasingly globalized. With the advent of the internet and rapid advancements in logistics and communication, barriers to international trade are diminishing. This globalization has opened up a plethora of opportunities for businesses to reach new customers, diversify their operations, and tap into markets with different needs and dynamics. For the discerning entrepreneur, the international arena can be a treasure trove of untapped potential.
Strategies for Identifying Business Opportunities in Global Markets
To effectively pinpoint business opportunities in global markets, it is crucial to adopt a strategic approach. Here are some strategies that can be employed:
Market Research and Analysis: Conduct comprehensive research to understand the economic, cultural, and consumer trends in the target international market.
Identify Market Gaps: Look for products, services, or solutions that are successful in your local market but are not available or are underserved in the target international market.
Leverage E-commerce Platforms: Utilize international e-commerce platforms to test products in different markets without significant upfront investment.
Understand Local Regulations and Compliance: Research the legal and regulatory environment of the target market. This includes understanding import-export regulations, tariffs, and business registration processes.
Cultural Sensitivity and Localization: Understand the cultural nuances and preferences of the target market. Tailor your product or service to meet local tastes and needs.
Network with Local Entrepreneurs and Organizations: Building relationships with local business owners and joining local business organizations can provide invaluable insights and connections.
Risks and Challenges in Global Expansion
While expanding globally offers myriad opportunities, it also comes with its share of challenges and risks. These may include:
Cultural Misalignment: Failing to understand and align with the local culture can lead to a disconnect with the target audience.
Legal and Regulatory Hurdles: Navigating the legal landscape of a foreign country can be complex.
Currency Fluctuations and Financial Risks: International trade often exposes the business to currency risks and other financial uncertainties.
Logistical Challenges: Managing supply chains across borders can be complicated and costly.
Case Study: A Business That Successfully Expanded to Global Markets
Spotify, the Swedish audio streaming and media services provider, is a prime example of successful global expansion. Founded in 2006 in Stockholm, the Spotify subscription-based music streaming service was a relative novelty at the time. They quickly expanded across European markets and entered the US market in 2011. Through extensive market research, adapting to local musical tastes, and navigating licensing agreements with record labels, Spotify has successfully established itself as a leader in the music streaming industry worldwide.
References

[1] How To Identify Business & Market Opportunities
[2] How Entrepreneurs Identify New Business Opportunities
[3] How To Identify Business Opportunities in Any Market
[4] Four Types Of Trends Entrepreneurs Can Follow To Identify Business Opportunities
[5] How to identify new business opportunities