Strategies for Identifying Lucrative Business Opportunities in Your Niche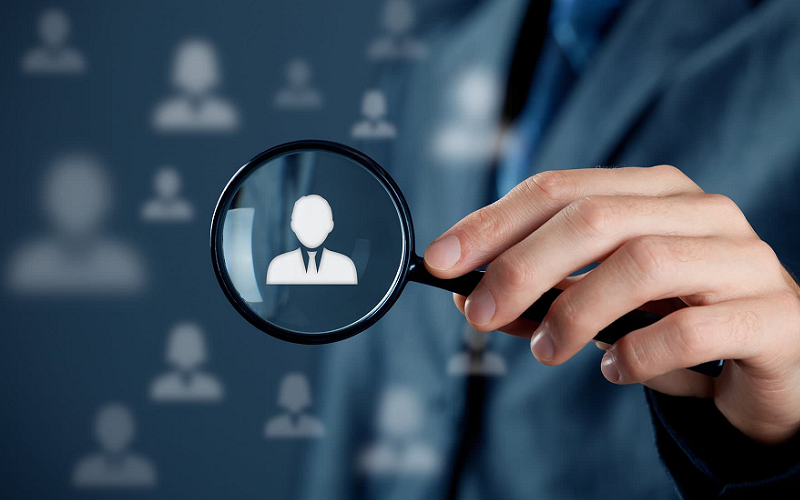 In the ever-evolving world of business, staying ahead of the curve means constantly seeking out new opportunities. Yet, with countless potential ventures and market shifts, where should a small business focus its attention? The key lies in understanding and leveraging your unique niche. By honing in on specialized markets and tapping into the specific needs of a targeted audience, businesses can discover a treasure trove of untapped potential.
Understanding Your Niche
Embarking on the quest to identify business opportunities necessitates a deep comprehension of your niche. Before delving into strategies and tools, it's imperative to have a solid grasp of what exactly defines a niche in the business realm and why it's invaluable.
Definition of a Niche in Business
A niche refers to a specialized segment of the market, catering to specific needs, preferences, or demographics. It's not just about offering a product or service; it's about addressing the particular needs of a defined group, often overlooked or underserved by larger, more generalized businesses. A niche can be based on various factors including geography, culture, hobbies, lifestyles, or specific product attributes. The more defined the niche, the more tailored your approach can be, allowing for highly focused marketing and product development strategies.
Benefits of Specializing in a Niche
Carving out a niche for your business has several distinct advantages:
Reduced Competition: By focusing on a specialized market segment, you face fewer competitors than in a broader market.
Higher Profit Margins: Niche markets often allow for premium pricing, especially if your offerings are unique or tailored to specific needs.
Enhanced Customer Loyalty: When customers feel that a product or service is specially designed for them, they are more likely to remain loyal and offer repeat business.
Effective Resource Utilization: With a niche focus, businesses can allocate resources more efficiently, targeting marketing efforts where they're most likely to generate returns.
Clear Brand Identity: A niche allows businesses to establish a clear brand identity and positioning, making it easier for customers to understand and relate to the brand.
Key Characteristics of Your Target Market
With a clear understanding of your niche, it's equally important to recognize the defining characteristics of your target market [1]. Here are steps to get you started:
Demographics: Analyze the age, gender, income level, education, occupation, and other demographic factors of your potential customers.
Psychographics: Understand their lifestyle, hobbies, spending habits, values, and attitudes.
Geographics: Identify the specific locations your potential customers reside in or frequent.
Behavioral Traits: Examine their buying patterns, product usage rate, loyalty, and the benefits they seek.
Analyzing Market Trends
One of the most transformative aspects of business is the constantly shifting landscape of market trends. These trends, whether they arise from technological advances, societal shifts, or global events, can create lucrative opportunities for businesses attuned to their fluctuations. But, to truly harness the power of market trends, it's crucial to actively engage in thorough analysis and research.
Importance of Market Trend Analysis
Market trend analysis is not merely a reactive process—it's a proactive approach that can position businesses at the forefront of innovation and customer demand. Recognizing a trend before it becomes mainstream allows businesses to:
Stay Competitive: Adapting to market trends ensures that your business remains relevant and can fend off competitors.
Innovate Effectively: Recognizing emerging trends can inspire new product or service ideas, or improvements to existing offerings.
Optimize Resource Allocation: By aligning your business strategy with market directions, you can better allocate resources to areas with the most growth potential.
Enhance Customer Relations: Demonstrating awareness of market shifts can foster trust, showing your clientele that you're in tune with their evolving needs and preferences.
Tools and Resources for Market Trend Research
Navigating the vast sea of information available can be daunting, but there are several tools and resources to streamline this process:
Google Trends: This free tool provides insights into keyword search trends over time, helping businesses gauge consumer interest in specific topics.
Industry Publications and Reports: Magazines, journals, and market research firms often produce in-depth studies and reports on industry trends.
Trade Shows and Conferences: These events offer firsthand insights into the latest innovations and market directions.
Social Media Analysis: Platforms like Twitter and LinkedIn can provide real-time data on emerging trends, based on user discussions and engagement.
Competitor Monitoring: Keeping an eye on what your competitors are doing can offer clues about market movements and potential shifts.
Identifying Emerging Consumer Needs and Wants
While tools and resources provide raw data, translating this information into actionable insights is the real challenge [2]. Here's a methodology to help identify emerging consumer needs:
Engage in Direct Conversations: Regularly interact with customers through surveys, interviews, or focus groups.
Monitor Customer Feedback: Keep track of reviews, comments, and feedback across your sales channels and social media platforms.
Study Consumer Behavior: Track purchasing habits, website analytics, and product preferences to identify patterns.
Collaborate with Sales and Customer Service Teams: These teams are on the front lines, directly interacting with customers and can offer invaluable insights.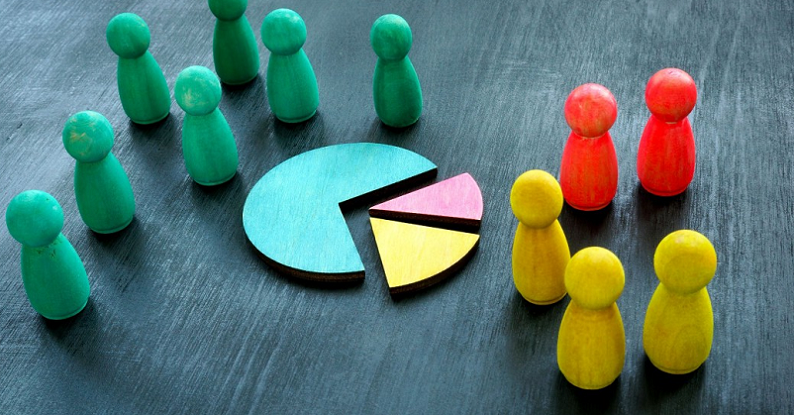 Conducting Competitive Analysis
In the dynamic world of business, understanding your own niche and clientele is only half the battle. Equally important is an awareness of what your competitors are doing. A competitive analysis allows businesses to benchmark against others in the industry, identify areas of improvement, and, crucially, spot gaps in the market that can be harnessed for growth.
The Role of Competition in Shaping Opportunities
Competition, often viewed through a lens of rivalry, is a cornerstone of a healthy marketplace. It pushes businesses to innovate, refine their strategies, and deliver better value to their customers. Here's why understanding your competition is pivotal:
Innovation Drivers: Observing competitors can inspire innovation, encouraging you to enhance your offerings or devise new solutions.
Risk Management: By identifying your competitors' strengths and weaknesses, you can better navigate potential risks in the market.
Performance Benchmarking: Understanding where you stand in comparison to competitors helps set realistic business goals and performance metrics.
Unearth New Market Segments: Recognizing areas underserved by competitors can point to untapped market segments ripe for exploration.
Methods for Analyzing Competitors
For an effective competitive analysis, one must utilize a mix of methods to garner a holistic view of the marketplace.
SWOT Analysis
Strengths: What are your competitors particularly good at? What advantages do they have?
Weaknesses: Where do they fall short? What challenges do they face that you can capitalize on?
Opportunities: Given the strengths and weaknesses identified, what opportunities can your business seize?
Threats: What potential threats do competitors pose to your business, and how can you mitigate them?
Competitor Benchmarking
This involves directly comparing your business metrics (e.g., pricing, product features, market share) to those of your competitors. Tools like SEMrush or Ahrefs can provide insights into competitors' online performances [3].
Mystery Shopping
Experience the competitor's service firsthand, either by purchasing a product or experiencing their service. This can offer insights into their customer service, product quality, and overall consumer experience.
Discovering Gaps in the Current Market Offerings
With a comprehensive analysis in hand, the next step is to identify market gaps. These gaps represent areas that current businesses, including your competitors, might be neglecting.
Product or Service Features: Are there functionalities or features customers desire that no one is offering?
Customer Service: Is there a level of service or a form of engagement customers are clamoring for, but not getting?
Pricing: Are there price points or models (like subscriptions or bundled offers) that the market might respond favorably to but haven't been extensively explored?
Geographical Reach: Are there regions or localities that competitors aren't effectively serving?
Leveraging Customer Feedback
In our connected world, the voice of the customer has never been more powerful or influential. In many ways, your customers are the pulse of your business, their feedback offering a direct line into their needs, desires, and pain points. By effectively tapping into and leveraging this feedback, businesses can uncover a wealth of insights, driving innovation and fostering deeper customer relationships.
The Value of Customer Insights
Before diving into the how-tos, let's take a moment to appreciate why customer feedback is such a crucial asset:
Product and Service Improvement: Direct feedback can highlight areas of your product or service that may require refinement or adjustment.
Risk Management: Customer feedback can act as an early warning system for potential issues or areas of dissatisfaction, allowing businesses to address problems proactively.
Strengthen Customer Loyalty: When customers feel heard and see their feedback acted upon, they are more likely to develop a deeper connection to your brand.
Drive Innovation: Fresh ideas and suggestions from customers can inspire new product features, services, or entirely new offerings.
Tools and Strategies for Gathering Feedback
With the digital age upon us, there's a myriad of tools and strategies available to gather customer insights:
Surveys: Use tools like SurveyMonkey or Google Forms to create detailed surveys. These can be sent post-purchase, or periodically to your customer base.
Feedback Forms on Website: Implement forms on your website where customers can easily share their experiences or suggestions.
Social Media: Platforms like Twitter, Facebook, and Instagram are not just marketing tools—they're avenues for real-time feedback. Monitor comments, mentions, and direct messages for insights.
Review Platforms: Sites like Yelp, Google Reviews, or industry-specific review platforms can offer a wealth of feedback, both positive and critical.
Focus Groups: These provide an opportunity for in-depth discussions with selected customers, diving deep into specific topics or areas of interest.
Translating Feedback into Business Opportunities
Once you have a steady stream of feedback, the next challenge is converting this data into actionable business strategies:
Data Analysis: Start by categorizing feedback. Are there recurring themes or common suggestions? Tools like Excel or more specialized software can aid in organizing and visualizing this data.
Prioritize Feedback: Not all feedback will be immediately actionable. Some might require significant resources, while others could be quick wins. Assess based on potential impact and feasibility.
Engage Directly with Customers: If a piece of feedback is intriguing but requires more depth, don't hesitate to reach out to the customer directly for a more detailed conversation.
Iterative Testing: Implement changes based on feedback in a controlled environment or as a pilot program. Monitor results and adjust as necessary before a full-scale rollout [4].
Feedback Loop: Inform customers when their feedback has led to a change or improvement. This closes the feedback loop, building trust and encouraging further engagement.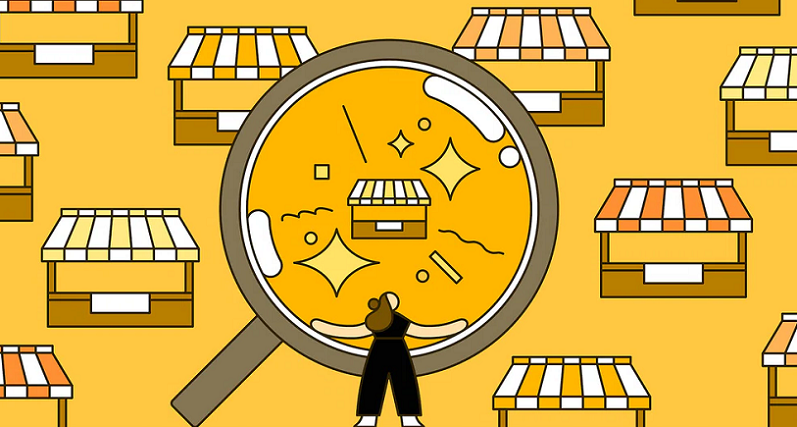 Networking and Building Industry Relationships
In the journey of business growth, few assets are as invaluable as a robust professional network. While digital tools, research, and customer insights offer direct lines of information, it's often the human connections within an industry that unlock the most unique and unexpected opportunities. Networking isn't just about handing out business cards; it's about building and nurturing relationships that can provide insights, guidance, partnerships, and more.
The Significance of Networking in Business Growth
Before exploring strategies for effective networking, let's consider the manifold benefits that come from forging strong industry relationships:
Access to Industry Insights: Through conversations with peers, you can gain perspectives on industry shifts, challenges, and opportunities that might not yet be public knowledge.
Collaboration Opportunities: Networking can lead to partnerships, joint ventures, or collaborative projects that can exponentially increase business reach and impact.
Mentorship and Learning: Building relationships with experienced industry veterans can provide guidance, mentorship, and a wealth of knowledge to tap into.
Referral Opportunities: Trusted relationships often lead to referrals, with peers recommending your business to potential clients or partners.
Enhanced Credibility: Being active and recognized within industry circles can bolster your business's credibility and reputation.
Strategies to Foster Effective Networking
The art of networking requires both strategy and sincerity. Here are some methods to cultivate meaningful professional relationships:
Attend Industry Events: Conferences, seminars, workshops, and trade shows are prime venues to meet industry professionals. These events often also provide insights into the latest trends and innovations.
Join Professional Associations: Becoming a member of industry-specific associations can provide networking opportunities, as well as access to valuable resources and databases.
Engage on LinkedIn: Regularly post, comment, and engage with content in your industry on LinkedIn. Joining relevant groups and participating in discussions can also expand your network.
Host Webinars or Workshops: Sharing your expertise by hosting events can position you as an industry thought leader and attract professionals interested in your domain [5].
Stay in Touch: Networking isn't a one-time event. Regularly check in with your contacts, share updates about your business, and express genuine interest in their endeavors.
Nurturing and Maintaining Relationships Over Time
Building a network is just the beginning. Maintaining and nurturing these relationships is where the true value unfolds:
Offer Value: Networking shouldn't be a one-way street. Share articles, resources, or opportunities that might benefit your contacts.
Celebrate Milestones: Congratulate peers on their achievements, whether it's a business anniversary, a new venture, or personal milestones.
Schedule Regular Catch-ups: Even if it's just a brief coffee meeting or a virtual call, periodic catch-ups can keep relationships fresh and informed.
Be Responsive: If someone in your network reaches out for advice, support, or an introduction, try to respond in a timely and helpful manner.
Seek Feedback: Ask for advice or opinions on your business endeavors. This not only provides you with valuable insights but also reinforces the mutual nature of the relationship.
Considering Adjacent Opportunities
While deep diving into a niche often uncovers specialized opportunities, sometimes the most lucrative avenues lie just outside your immediate focus. Adjacent opportunities refer to those areas closely related to your primary business domain but not directly within it. Exploring these can broaden your horizon, diversify revenue streams, and provide a competitive edge.
Understanding Adjacency in Business Strategy
Before we embark on strategies to discover adjacent opportunities, it's essential to grasp the concept's nuances and its potential impact:
Risk Diversification: Dabbling in adjacent markets can mitigate risks associated with a single niche, especially if one sector faces a downturn.
Leveraging Existing Strengths: Adjacent opportunities often allow businesses to utilize their current resources, capabilities, and knowledge, thereby maximizing ROI.
Uncovering New Customer Bases: Stepping into adjacent sectors can help tap into new customer segments, expanding your brand's reach and influence.
Innovative Differentiation: By integrating elements from related sectors, businesses can offer unique, innovative solutions that stand out in their primary market.
Strategies to Identify Adjacent Opportunities
Finding the right adjacent opportunity requires a mix of research, intuition, and strategic thinking:
Market Gap Analysis: Look at industries or markets that overlap with yours. Where are the gaps, and how can your expertise fill them?
Customer Feedback: As discussed earlier, customers can provide invaluable insights. They might express needs that align more with adjacent markets than your primary one.
Competitor Movement: Monitor what your competitors are doing. Are they diversifying into new areas? Their movements might hint at emerging opportunities.
Industry Publications: Regularly consume content from trusted industry sources. Reports, articles, and research papers often discuss emerging trends and sectors.
Collaborate with Adjacent Businesses: Partnerships can be a way to test waters in a new domain without fully diving in. For instance, a software company might collaborate with a hardware manufacturer to create a bundled product offering.
Evaluating and Implementing Adjacent Opportunities
Once potential opportunities are on the horizon, the next steps involve evaluation and strategic implementation:
Feasibility Study: Before diving in, assess the feasibility of the new opportunity. Can your business adapt to it without stretching resources too thin?
Pilot Projects: Instead of a full-scale launch, start with pilot projects to test the waters. This allows for adjustments based on real-world feedback without excessive risk.
Skill and Resource Assessment: Do you have the necessary skills and resources to venture into this new domain? If not, what would it take to acquire them?
Stakeholder Engagement: Engage with stakeholders, be it employees, investors, or partners, to gauge their feedback and gain their support.
Iterative Expansion: As with any business endeavor, continuous assessment and iteration are crucial. Regularly evaluate your performance in the adjacent market and adjust strategies accordingly.
References

[1] How to Find Your Business Niche
[2] How To Find Your Niche in 5 Steps (Plus Tips and Benefits)
[3] 5 Steps You Can Use to Find Your Niche
[4] Choose a Profitable Niche for Your Business in 3 Simple Steps
[5] What are Niche Markets? What Advantages Do They Offer to Your Operation?