Marketing Blueprint: Building a Strategy That Drives Results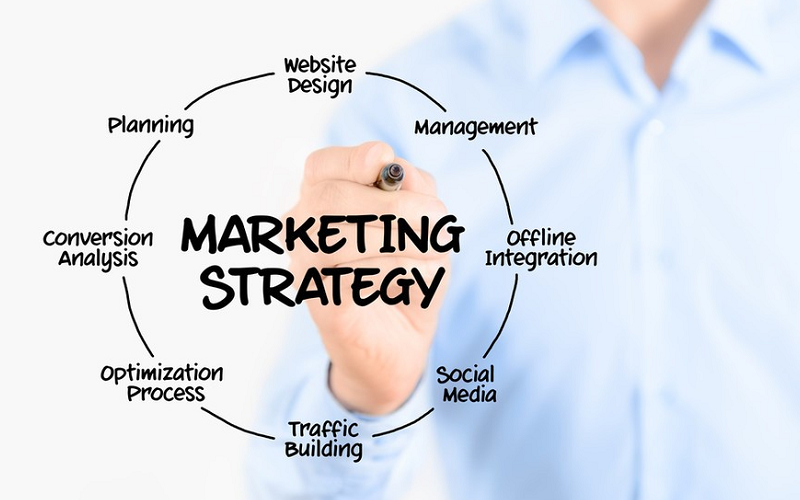 In the fiercely competitive world of business, establishing a powerful presence requires more than just offering a great product or service. It demands a meticulously planned and executed marketing strategy that resonates with your target audience, outshines competitors, and drives your business toward sustainable growth. Here we journey through the key elements that compose a successful marketing strategy, from the bedrock of understanding your business identity and market, setting clear objectives, to the tactical aspects of the marketing mix and cutting-edge digital techniques.
The Foundation of a Marketing Strategy
The foundation of a marketing strategy consists of three vital pillars: defining your business identity, understanding your market, and evaluating your competitors. These three areas form the basis of your strategy, guiding your approach to reaching your target audience and positioning your brand in the marketplace.
Defining Your Business Identity
Understanding who you are as a business is a crucial first step in crafting an effective marketing strategy. Your business identity encapsulates your purpose and core values, and acts as a guiding compass in all your marketing efforts.
Purpose of Your Business
Your business purpose is your 'why.' Why does your business exist? What problem does it solve? Your purpose gives your business direction and provides your team and customers with a clear understanding of what your business stands for. It forms the basis for your messaging and helps align all your marketing efforts.
Core Values and Culture
Your core values define what your business believes in and how it operates. They influence your business culture, the decisions you make, and how you interact with your customers. Having well-defined core values can help attract like-minded customers, employees, and partners, and create a strong, authentic brand.
Understanding Your Market
Once you've defined your business identity, the next step is to understand the market in which you operate. A clear comprehension of your target audience and the latest market trends is crucial to creating a marketing strategy that resonates [1].
Target Audience Analysis
Identifying your target audience involves understanding who your ideal customers are, their needs, preferences, and behavior. What demographics do they fall into? What are their interests and challenges? Understanding these aspects can help you tailor your product offerings and marketing messages to their needs, leading to higher engagement and conversion rates.
Market Trends and Influences
Staying abreast of market trends is equally important. What are the current trends and future projections in your industry? What external factors could influence your market, such as changes in technology, social attitudes, or economic conditions? Keeping a finger on the pulse of your market helps you anticipate changes and adapt your strategy accordingly.
Evaluating Your Competitors
The third pillar of your marketing strategy foundation involves evaluating your competition. Understanding your competitors' strengths and weaknesses can reveal opportunities for your business to shine.
Strengths and Weaknesses of Competitors
Conducting a SWOT (Strengths, Weaknesses, Opportunities, Threats) analysis of your main competitors can reveal areas where you can differentiate your business. What do your competitors do well? Where do they fall short? Use this information to position your business uniquely and deliver what your competitors can't.
Market Gaps and Opportunities
Identifying gaps in the market or unmet customer needs is a powerful way to create a competitive edge. Are there needs or wants that your competitors aren't addressing? Can you offer a new or better solution? Finding and exploiting these opportunities can help you carve out a unique market position and drive growth.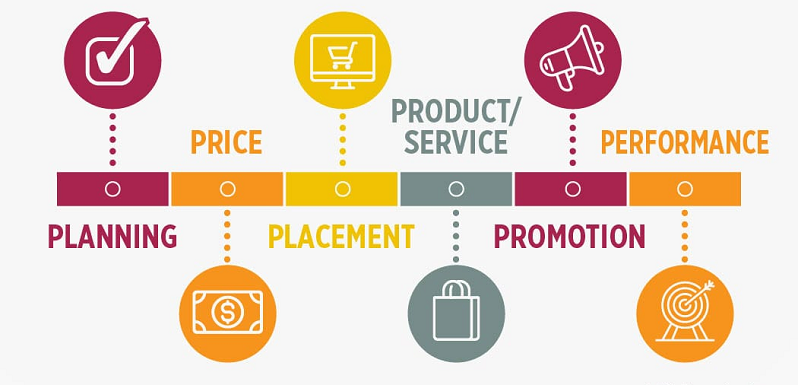 Establishing Clear Marketing Objectives
With the foundation laid, your next step in creating an effective marketing strategy is to establish clear marketing objectives. These objectives act as a roadmap for your strategy, setting the direction for your marketing efforts and providing measurable goals that allow you to track your progress.
The Role of Objectives in Marketing Strategy
In essence, marketing objectives are the 'what' to the 'why' of your business purpose. They set out what you aim to achieve through your marketing efforts, such as increasing brand awareness, attracting new customers, or boosting sales. Clear, well-defined objectives ensure that every aspect of your marketing strategy works towards a common goal, preventing wasted effort and resources on activities that don't contribute to your desired outcomes [2].
Defining Specific, Measurable, Achievable, Relevant, and Time-bound (SMART) Objectives
One effective approach to setting marketing objectives is to use the SMART criteria. SMART stands for Specific, Measurable, Achievable, Relevant, and Time-bound. Let's break these down:
Specific: A specific objective has a clear definition and leaves no room for ambiguity. Instead of "increase sales," a specific objective might be "increase online sales by 15%."
Measurable: You should be able to measure whether you're meeting your objectives. Using the previous example, you can track your online sales to see if they're increasing as desired.
Achievable: Your objectives should be realistic and attainable with the resources you have. An objective like "capture 100% of the market share" is likely unachievable and may only lead to disappointment and wasted resources.
Relevant: Your objectives should be relevant to your overall business goals and market situation. An objective to "increase foot traffic to the store" would not be relevant for a business that operates entirely online.
Time-bound: Finally, your objectives should have a set timeframe. This creates a sense of urgency and helps motivate your team to achieve the objectives.
Examples of Effective Marketing Objectives
Here are a few examples of SMART marketing objectives:
"Increase website traffic by 20% over the next quarter by optimizing SEO and increasing blog post frequency."
"Grow email subscriber list by 25% in six months through a targeted lead magnet campaign."
"Increase average customer lifetime value by 10% in the next year through a loyalty reward program."
With clear, SMART objectives in place, you can move forward with your marketing strategy in a focused and strategic way. These objectives act as your guide, ensuring every marketing decision you make aligns with what you hope to achieve. They'll also provide the basis for measuring the success of your strategy.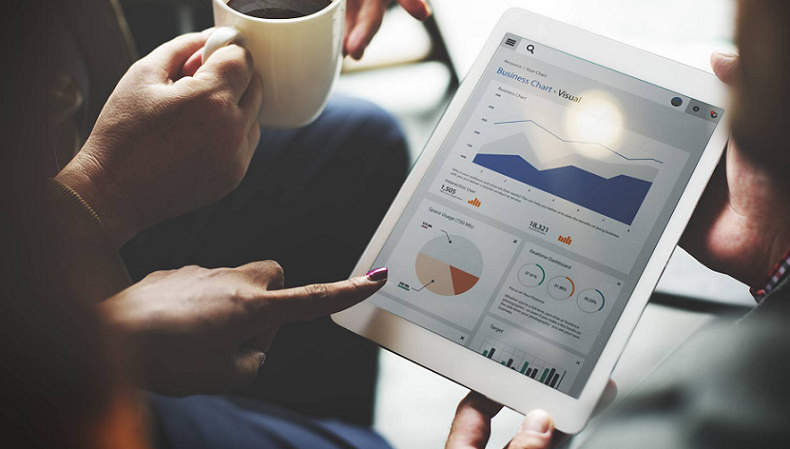 Developing Your Marketing Mix – The 4Ps
Having established your marketing objectives, the next step is to develop your marketing mix, often referred to as the 4Ps: Product, Price, Place, and Promotion. This model is a classic tool used to define your strategic position in the market and make decisions about your product or service offering. Understanding and leveraging the 4Ps is key to creating a marketing strategy that reaches your target audience effectively and drives results.
Product Strategy
Your product is at the heart of your marketing mix. It's what you're offering to your customers, whether it's a physical good, a digital product, or a service. Understanding how to position and present your product in the market is crucial for success [3].
Design and Features
Your product's design and features should meet the needs and preferences of your target audience. It's important to understand what your customers value and build these elements into your product. This could be anything from functionality, aesthetic appeal, innovation, reliability, to user experience.
Quality and Branding
The quality of your product and its consistency significantly impact your customers' perception and your brand reputation. Ensuring your product lives up to its promises and maintains a consistent level of quality is key. Furthermore, how your product is branded – its name, packaging, logo, etc., should align with your business identity and appeal to your target audience.
Price Strategy
Price is the part of the marketing mix that generates revenue. It's not just about how much customers pay but also about their perception of value for their money.
Pricing Models
There are several pricing models you can consider, from cost-plus pricing (adding a mark-up to the cost of producing the product) to value-based pricing (pricing based on how much customers believe a product is worth). The right model depends on your product, market conditions, and what your target audience is willing to pay.
Value Perception
Pricing also plays a significant role in your product's perceived value. A higher price might suggest a premium product, while a lower price might make your product more accessible. It's crucial to strike a balance where your price aligns with the perceived value of your product.
Place Strategy
Place refers to where and how your product is sold and delivered to your customers. It's about getting the right product to the right place at the right time.
Distribution Channels
Whether you sell directly to consumers via an online store or through retailers, choosing the right distribution channels is essential. Your decisions should be guided by where your target audience typically shops and the most cost-effective and efficient methods to reach them.
Accessibility to Target Audience
Your product should be easily accessible to your target audience. This might mean having a user-friendly website for an online business, choosing retail locations in high-traffic areas for a physical product, or offering reliable delivery options for convenience.
Promotion Strategy
Promotion includes all the ways you communicate with your target audience about your product. It's about getting noticed and convincing potential customers to choose your product over your competitors'.
Advertising and Public Relations
Traditional advertising methods, like TV, radio, print, and outdoor advertising, can still be effective, depending on your target audience. Public relations, including press releases, events, and sponsorships, can also help raise awareness and shape your brand image.
Digital and Social Media Marketing
In today's digital age, online marketing channels like social media, email marketing, SEO, and content marketing play a crucial role. These channels allow for targeted messaging, direct engagement with customers, and measurable results.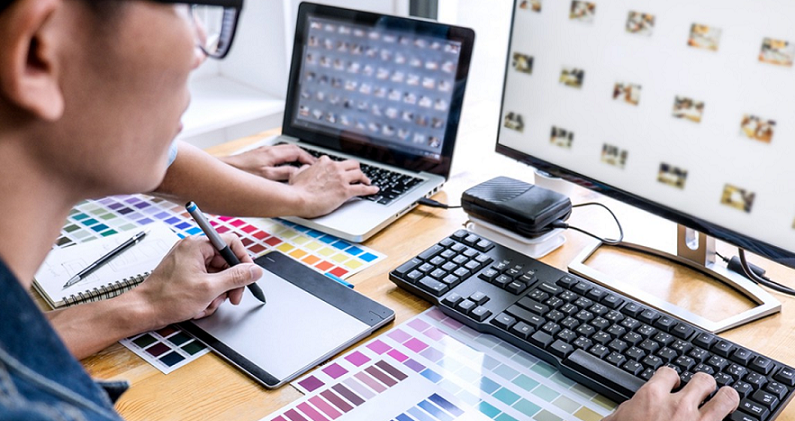 Leveraging Digital Marketing Techniques
In our modern, connected world, digital marketing techniques have become integral to any successful marketing strategy. These techniques provide you with the tools to reach your target audience where they are most likely to engage: online. They also offer you the ability to track and analyze your marketing efforts in real-time, allowing for quick adaptations and improvements.
Search Engine Optimization (SEO)
Search Engine Optimization (SEO) involves optimizing your website and online content to rank higher on search engine results pages (SERPs). This drives organic (unpaid) traffic to your site, increasing visibility and the opportunity for conversions [4].
Keyword Research
Identifying and using the right keywords in your online content can significantly increase your visibility on search engines. Keywords should be relevant to your business and match the terms your target audience is likely to use when searching for your product or service.
On-page and Off-page SEO
On-page SEO involves optimizing individual pages on your website, including the content and the HTML source code. Off-page SEO refers to activities you can perform outside the boundaries of your website, like backlink building from other reputable websites.
Content Marketing
Content marketing involves creating and sharing valuable content to attract and engage your target audience, with the ultimate goal of driving profitable customer action.
Blogging and Articles
Regularly posting blogs and articles on your website can provide valuable information to your target audience, helping to establish you as an expert in your field and drive traffic to your site.
Video and Infographics
Visual content like videos and infographics can be highly engaging and are often more likely to be shared on social media, increasing your reach.
Social Media Marketing
Social media platforms provide a way to reach and interact with your target audience directly. They are also a powerful tool for promoting your content and products.
Platform Selection
Different social media platforms appeal to different audiences. Identifying where your target audience spends their time online can help you choose the most effective platforms for your business.
Engagement and Community Building
Social media offers the opportunity to build a community around your brand. Engaging with your followers, responding to comments, and sharing user-generated content can foster a sense of connection and loyalty.
Email Marketing
Email marketing is a direct way to reach your customers. It's particularly effective for nurturing leads and encouraging repeat business.
Building an Email List
Collecting email addresses from website visitors, customers, and leads forms the basis of your email marketing efforts. Offering something valuable in exchange for their email address, like a discount or a helpful guide, can be an effective strategy.
Crafting Effective Campaigns
Successful email campaigns often involve a mix of promotional content and valuable information. Personalization, clear calls-to-action, and engaging subject lines can improve open and click-through rates.
Pay-Per-Click Advertising (PPC)
Pay-per-click (PPC) advertising involves paying for each click on your ad on a search engine or social media platform. It's a way to drive traffic to your site quickly.
Google Ads
Google Ads is the most popular platform for PPC advertising, allowing your ad to appear on Google's search engine results page when someone searches for keywords related to your business.
Social Media Advertising
Many social media platforms offer PPC advertising options. These platforms often have powerful targeting capabilities, allowing you to reach a specific demographic.
Measuring and Adjusting Your Strategy
A successful marketing strategy isn't a set-it-and-forget-it endeavor. It's an ongoing process that requires continuous measurement and adjustment to ensure you're meeting your objectives and achieving the best possible results. Evaluating the effectiveness of your marketing efforts is crucial to understanding what's working, what's not, and how you can improve.
Importance of Analytics
In the realm of marketing, data is your best friend. Analytics provide the raw data and insights necessary to understand the performance of your marketing initiatives [5].
Understand User Behavior
With tools like Google Analytics or social media platform-specific insights, you can gather detailed information about how users are interacting with your website or social media profiles. This can help you understand what content resonates most with your audience and where there might be room for improvement.
Track Campaign Performance
Analytics also allow you to track the performance of individual marketing campaigns. You can see which campaigns are driving traffic, leading to conversions, and providing a good return on investment.
Key Performance Indicators (KPIs)
Key Performance Indicators, or KPIs, are specific metrics that help you track progress towards your marketing objectives. These should be chosen based on what success looks like for your specific goals.
Common KPIs
Some common KPIs include website traffic, conversion rate (the percentage of website visitors who take a desired action), click-through rate (the percentage of people who click on a link in an email or ad), and customer acquisition cost (how much it costs to acquire a new customer).
Aligning KPIs with Objectives
Your KPIs should directly align with your marketing objectives. For example, if one of your objectives is to increase website traffic by 20% over the next quarter, your KPI would be the number of unique website visitors.
Making Data-Driven Adjustments
With a clear understanding of your analytics and KPIs, you can make informed adjustments to your marketing strategy.
Identifying Areas for Improvement
If a particular campaign is underperforming or a webpage has a high bounce rate, these are areas that may need attention. Perhaps the messaging isn't quite right, or the user experience could be improved.
A/B Testing
A/B testing involves changing one element of your marketing material (like an email subject line or a call-to-action on your website) and comparing the results to the original. This can help you identify what changes lead to better outcomes.
Regular Strategy Reviews
Regularly reviewing your marketing strategy ensures that it remains effective and aligned with your business goals.
Annual Reviews
At least once a year, take the time to conduct a thorough review of your entire marketing strategy. Consider what's changed in your business and in the market, and adjust your strategy accordingly.
Ongoing Adjustments
While an annual review is important, marketing is a fast-paced field. Regularly monitoring your KPIs and making ongoing adjustments as needed can help you stay ahead of the game.
References

[1] How to Create Marketing Strategies That Drive Results
[2] Digital Marketing Strategy: 11 Essential Must Know Marketing Strategies
[3] How Brand Building and Performance Marketing Can Work Together
[4] 5 Winning Data-Driven Marketing Strategies
[5] Social Media Marketing (SMM): What It Is, How It Works, Pros and Cons