Email Marketing Mastery: How to Nurture Leads and Drive Sales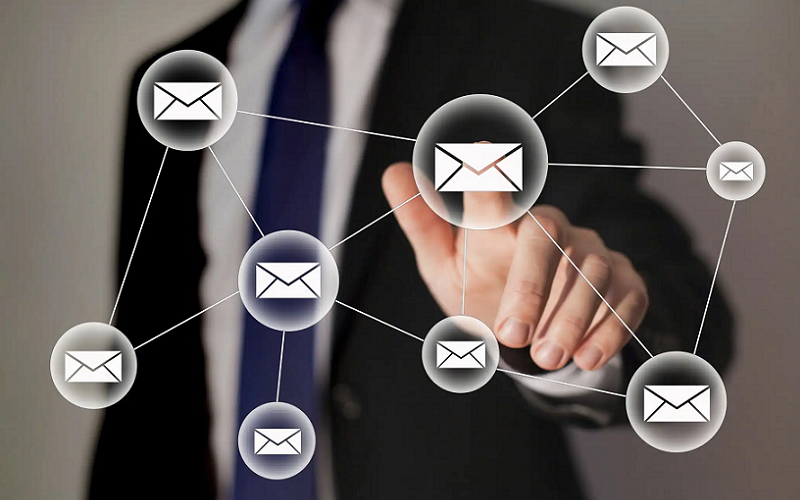 In the vibrant landscape of digital marketing, it's easy to be swayed by the allure of trending platforms and cutting-edge technologies. However, amidst this constantly evolving ecosystem, one tool has proven its resilience and effectiveness time and again – Email Marketing. Often underestimated, email marketing remains a powerful, cost-effective, and highly personalized way to connect with your audience, nurture leads, and ultimately, drive sales.
The Basics of Email Marketing
Before we get deep into the strategies and tactics that can propel your email marketing to the next level, it's important to ensure that we're all starting from the same foundation. To do that, we'll begin by exploring what email marketing is, its origin, and why it's still a crucial tool in the digital marketing toolbox.
Definition of Email Marketing
Email marketing is a form of digital marketing that involves sending a commercial message, typically to a group of people, using email. It usually encompasses every email sent to a potential or current customer and could be used for a variety of purposes. These may include promoting products or services, building brand loyalty, providing important information, or simply maintaining a relationship with previous customers to foster repeat business.
Despite the simplicity of this definition, email marketing can be as complex as any other form of marketing, requiring a deep understanding of your target audience, ability to craft compelling messages, and skills in analyzing and responding to campaign metrics.
Brief History and Evolution of Email Marketing
Email has been a part of our lives for over four decades. Ray Tomlinson, an American computer programmer, is credited with inventing email in 1971. However, it wasn't until 1978 when Gary Thuerk, a marketing manager at Digital Equipment Corp, sent the first commercial email to a list of about 400 customers. This move, although initially viewed negatively as spam, is considered the birth of email marketing.
Since then, email marketing has evolved significantly. The CAN-SPAM Act of 2003 was a milestone that laid down rules for commercial emails, establishing the requirements for commercial messages, and providing recipients the right to stop emails from being sent to them.
The evolution of technology has also shaped email marketing. The rise of smartphones made email a constantly accessible communication channel, leading to the need for mobile-optimized email content. Tools and platforms were developed that allowed for the automation of emails, list segmentation, A/B testing, and detailed analytics.
Why Email Marketing is Still Relevant
You might be wondering: with all the newer, shinier social media and content platforms available, why should we still care about email marketing? The truth is, despite the rapid evolution of the digital landscape, email has remained a highly effective marketing tool.
Firstly, email has an extensive reach. As of 2023, there are over 4 billion email users worldwide, a number projected to grow even more. This wide user base presents an opportunity for businesses to reach a large and diverse audience.
Secondly, email allows for personalized communication. Unlike some other forms of marketing, email marketing allows businesses to segment their audiences and deliver personalized content tailored to individual needs and preferences, increasing engagement and conversion rates.
Finally, the return on investment (ROI) for email marketing is impressive. According to a study by the Direct Marketing Association (DMA), the ROI can be up to 4200%, meaning that for every $1 spent, the average return is $42 [1].
Building Your Email List
Now that we have a grasp of what email marketing is and its significance, it's time to explore one of the crucial aspects of a successful email marketing strategy: building your email list. A robust and engaged email list is like a golden ticket—it's a direct, personal line to your audience that you can leverage to nurture leads and drive sales.
Importance of a Strong Email List
An email list is not just a collection of email addresses—it's a community of individuals who have expressed interest in your business or offerings. Each name on your list represents a potential customer, and therefore, potential revenue. The stronger your list (in terms of size, quality, and engagement), the better your chances of turning these potential customers into actual sales.
A robust email list also allows you to foster relationships with your audience. By sharing useful content, exclusive deals, and personalized messages, you can build brand loyalty and trust. These relationships are key to establishing a stable base of repeat customers who are more likely to advocate for your brand.
Best Practices for Collecting Email Addresses
The first step in building your email list is collecting email addresses, and the key to doing this effectively is to make sure that your methods are ethical and user-friendly [2].
Offer Value
People are more likely to give you their email address if they perceive they are receiving something of value in return. This could be a discount, access to exclusive content, a useful resource (like an eBook or a guide), or a subscription to your informative newsletter.
Use Sign-Up Forms
Place email sign-up forms strategically on your website—on your homepage, at the end of blog posts, or as a pop-up. Make the form easy to understand and ensure it doesn't disrupt the user's navigation on your site.
Promote Sign-Ups on Social Media
If you have an active social media presence, leverage your platforms to encourage followers to sign up for your email list. You can do this through posts, social media ads, or by including a sign-up link in your profile.
Host Events or Webinars
Events, both in-person and virtual, offer a fantastic opportunity to collect email addresses. Attendees are likely already interested in what you have to offer, making them strong potential subscribers.
Remember, the goal is to build a list of individuals who are genuinely interested in your brand, so avoid tactics like buying lists or adding people without their consent.
Understanding Permission-Based Email Marketing
Permission-based email marketing refers to the practice of only sending emails to individuals who have explicitly given you permission to do so. This usually means they have willingly provided their email address by signing up or opting in through your website or other means.
This approach not only keeps you compliant with laws such as the CAN-SPAM Act and the GDPR but also enhances your email campaign effectiveness. Recipients who have given permission are more likely to engage with your emails and less likely to mark them as spam. This boosts your email deliverability, open rates, and ultimately, your sales conversions [3].
perfect-email-marketing-message
segmenting-email-list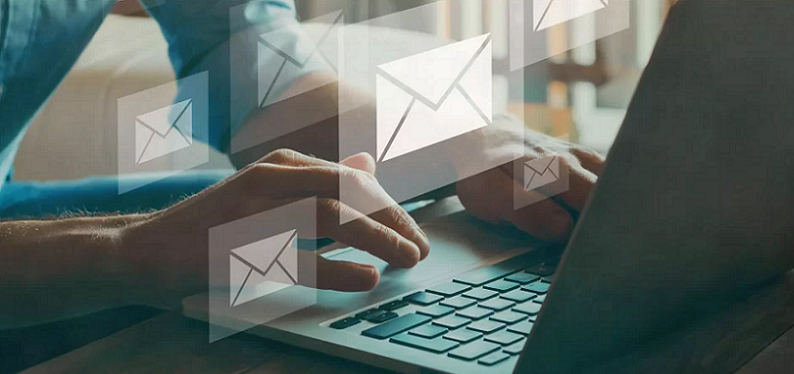 Segmenting Your Email List
You've established your email list and ensured that it's composed of individuals who have expressed a genuine interest in what you have to offer. The next step in maximizing the potential of your email marketing strategy is to segment your list. Segmenting your email list means dividing it into distinct groups based on various criteria. This allows for more personalized and targeted messaging, which can significantly boost engagement and conversion rates.
Importance of Email Segmentation
The goal of email segmentation is to deliver more relevant and personalized content to your subscribers. By categorizing your subscribers into different segments, you can tailor your messages to fit their specific needs, interests, or behaviors. This level of personalization can lead to higher open rates, increased click-through rates, and ultimately, more conversions.
In fact, a study by Campaign Monitor found that marketers who used segmented campaigns saw as much as a 760% increase in revenue. This illustrates the significant impact that personalized, relevant messaging can have on your bottom line [4].
Different Ways to Segment Your List
There are countless ways to segment your email list, and the best approach for your business will depend on your specific goals, offerings, and audience.
Demographics
This includes criteria such as age, gender, location, or occupation. This can be particularly useful for businesses whose products or services cater to specific demographic groups.
Behavior
This could include past purchase behavior, website activity, email engagement, or product usage. This allows you to tailor your messaging based on what actions a subscriber has taken in the past.
Interests
If you have information on what products, services, or content a subscriber is interested in, you can segment your list accordingly.
Stage in the Customer Journey
A subscriber who has just signed up for your list may need different information than a long-time customer. Segmenting based on where a subscriber is in their customer journey can help deliver the right message at the right time.
Tips for Effective List Segmentation
Segmenting your email list can be a powerful tool, but it needs to be done effectively. Here are a few tips.
Start Small
If you're new to segmentation, start with one or two criteria that are easy to identify and important to your business. You can always add more as you get comfortable with the process.
Keep It Relevant
Remember, the goal of segmentation is to deliver more relevant content. Make sure your segments are distinct and meaningful to your subscribers.
Test and Refine
As with all marketing efforts, it's important to test your segmented campaigns and refine your approach based on what works best.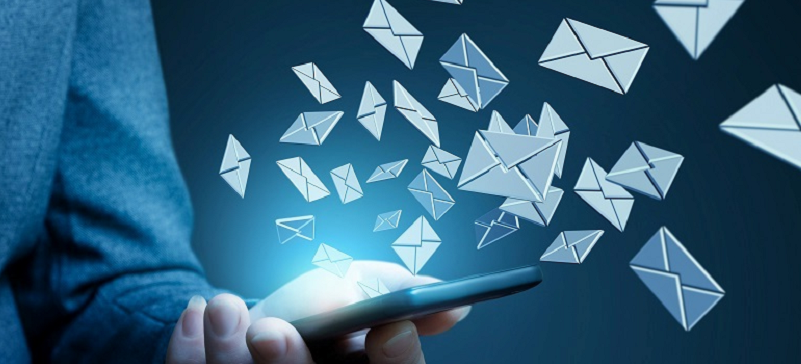 Crafting the Perfect Email Marketing Message
Armed with a robust, segmented email list, you're now ready to send your audience tailored email marketing messages. But how can you ensure that your emails stand out in an overcrowded inbox and prompt action from your subscribers? The key is to craft emails that are engaging, provide value, and inspire a desired action.
Key Elements of an Effective Email
Every successful email marketing message comprises certain key elements. Understanding these and optimizing each one will significantly increase the effectiveness of your campaigns [5].
Subject Line
This is the first thing your subscribers see, so make it count. A compelling subject line sparks interest and influences whether your email gets opened or ignored. Personalization, action verbs, and curiosity can all boost your open rates.
Preheader Text
This is the short preview text that accompanies your subject line in most inboxes. It provides an opportunity to expand on your subject line and draw your reader in further.
Email Body
This is where you deliver on the promise of your subject line. Keep your content concise, relevant, and valuable. Use a friendly tone and make sure the text is easy to read.
Call to Action (CTA)
This is arguably the most crucial element of your email. It tells your readers exactly what you want them to do next. Whether you want them to make a purchase, read a blog post, or fill out a survey, make your CTA clear and compelling.
Personalization and Relevance
Personalization goes beyond just including the subscriber's name in the email. It involves delivering content that's tailored to their interests, behaviors, and needs, which you can determine based on your segmentation. Personalized emails significantly increase engagement and conversion rates because they make your subscribers feel understood and valued.
Relevance, too, is key. Your email content should be timely and pertinent to the recipient. Consider their position in the customer journey, recent interactions with your brand, or current events in your industry or the world.
A/B Testing Your Email Messages
Even with all the best practices in the world, the only surefire way to know what works for your specific audience is to test your emails. A/B testing, also known as split testing, involves sending two slightly different versions of an email to different portions of your audience to see which performs better.
You can test various elements of your email, such as the subject line, email content, layout, images, or CTAs. Remember to test only one variable at a time for the most accurate results. The insights gained from A/B testing can then be used to refine your future email campaigns.
Crafting the perfect email marketing message is part art, part science. It requires creativity, a deep understanding of your audience, and continuous testing and refining. By optimizing each element of your email, personalizing your content, and consistently delivering value, you can turn your emails into a powerful tool for nurturing leads and driving sales.
References

[1] Master The Art Of Email Marketing With These 5 Steps
[2] Mastering Email Marketing
[3] 8 tips to master email marketing for your small business
[4] Mastering Email Marketing
[5] Email Marketing 101: A Beginner's Guide for Small Businesses