Navigating Crisis: Leadership Strategies for Tough Times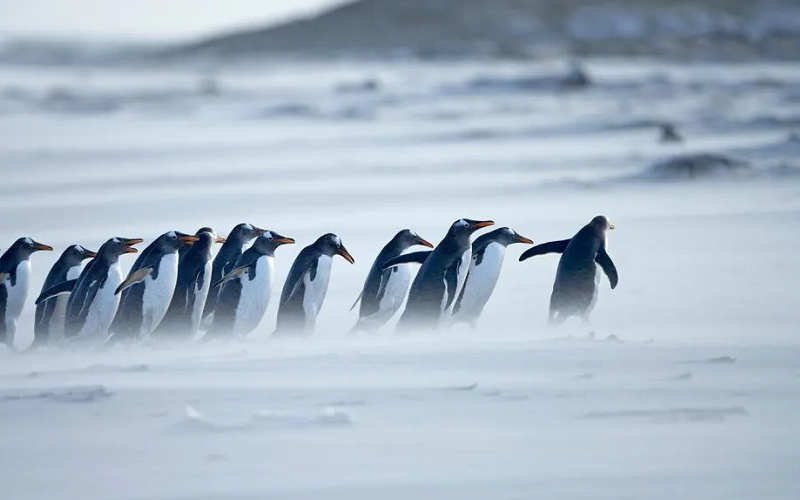 In the ever-changing landscape of business, crisis is an unwelcome yet inevitable visitor. It can knock on the door of any business, irrespective of its size, industry, or experience. Crises are like a storm that can throw even the most robust ships off course. But when the waters are rough, it's the captain's skill that keeps the ship afloat and guides it to the shore. That's where leadership comes in. Here we look into the crucial role of leadership when dealing with the turbulent times of a business crisis.
Understanding Crisis
Before we can effectively discuss strategies for navigating a crisis, it's crucial to fully understand what a crisis in a business context means.
Definition of a Business Crisis
A business crisis can be defined as a significant disruption that prompts significant, often negative, change within an organization. This disruption could threaten the organization's performance and can occur due to both internal and external factors. A crisis is typically characterized by high levels of uncertainty, ambiguity, and chaos. Furthermore, the specific event or situation often demands immediate attention, requiring decisions to be made under stressful conditions.
Typical Examples of Business Crises
Business crises can take many forms. Here are some common examples:
Financial Crisis: This could be due to sudden economic shifts, poor financial management, or dramatic drops in sales revenue.
Operational Crisis: These involve disruptions in the company's operational capacity like equipment failure, supply chain issues, or major IT system breakdowns.
Reputational Crisis: Stemming from negative publicity, which can damage a company's reputation, these could arise from product failures, legal issues, or public scandals involving company executives.
Natural Disasters: Events like hurricanes, floods, earthquakes, or pandemics can severely disrupt business operations.
Cybersecurity Crisis: With the rise of digitalization, data breaches and cyber attacks have become increasingly common crises that businesses face.
Impact of a Crisis on a Business
A crisis can have wide-ranging impacts on a business. In the immediate term, it can disrupt operations, impact revenues, and harm the business's reputation. This can lead to a loss of customer trust, employee morale, and potentially legal ramifications.
In the longer term, a poorly managed crisis could lead to significant financial losses and even business failure. However, if managed effectively, a crisis can also present opportunities. It can catalyze innovation, make the organization more resilient, and restore trust among stakeholders through transparent communication and effective management. It is this duality of crisis – the inherent threat and potential opportunity – that demands skilled and strategic leadership.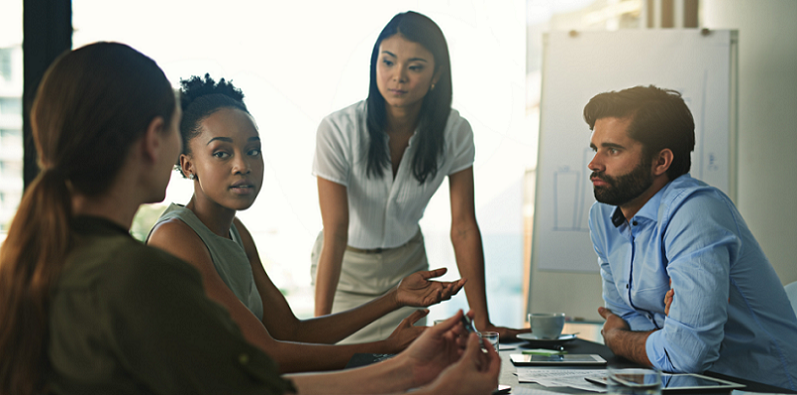 The Role of Leadership in Crisis
Having understood what a crisis is, we can now examine the crucial role that leadership plays in such circumstances. Leadership during crisis situations is more than just management. It involves guiding the business ship through the storm and helping everyone aboard navigate their fears and uncertainties.
Why Leadership Matters in Crisis
When a crisis hits, a vacuum of uncertainty often forms, and it's in these critical moments that leadership is needed the most [1]. Here's why:
Decision-making: Crises are high-pressure situations demanding immediate and crucial decisions. Leaders need to make these decisions with incomplete information, showcasing their strategic thinking and risk management skills.
Guidance: As the proverbial captains of the ship, leaders provide direction to the team, steering the organization towards a safe harbor. Their vision and determination can be the guiding light in these tumultuous times.
Communication: During crises, misinformation and rumors can spread quickly, leading to panic. Effective leaders control the narrative by ensuring transparent, timely, and empathetic communication.
Stability: In times of crisis, leaders bring a sense of calm and stability, providing reassurance to their team members and stakeholders.
The Psychological Impact of Leadership During a Crisis
The impact of leadership during a crisis extends beyond strategic decisions and business continuity. It deeply affects the psychological well-being of the team. Good leaders can instill a sense of security and resilience in their team. They can maintain morale and motivation, encourage cooperation and collaboration, and build trust among team members. By acknowledging the crisis, addressing fears, and showing empathy, leaders can create an environment that fosters mental resilience.
Case Studies of Effective Crisis Leadership
To appreciate the significance of leadership in a crisis, let's consider two case studies:
Howard Schultz, Starbucks
During the 2008 financial crisis, rather than resorting to mass layoffs to cut costs, Schultz decided to invest in his employees. He introduced a comprehensive health plan and free college tuition for both full and part-time workers. This not only boosted employee morale but also resulted in increased customer loyalty and profitability for Starbucks [2].
Alan Mulally, Ford
When Mulally became CEO in 2006, Ford was in a major crisis. Instead of opting for a government bailout during the 2008 recession, Mulally mortgaged all of Ford's assets and bet on their product line. He communicated his vision clearly and frequently, kept the team unified and focused, which eventually brought Ford back to profitability.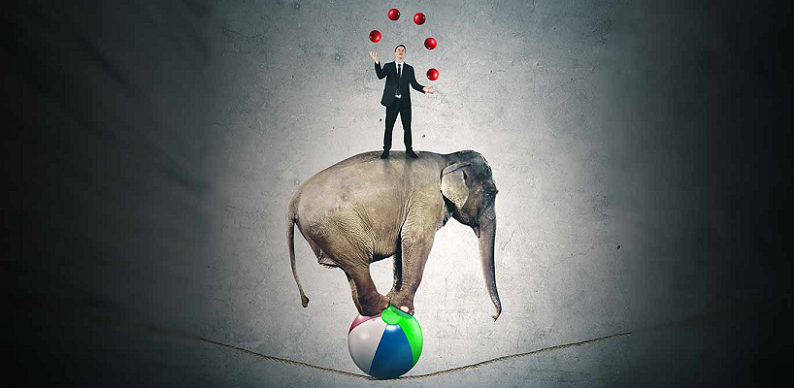 Proactive Leadership: Preparing for a Crisis
While it's impossible to predict when and what type of crisis will hit, effective leaders take a proactive stance. Being proactive means not just waiting for a crisis to occur but preparing for it beforehand. It's about building a resilient organization that can weather any storm.
Understanding Risk Management
Risk management is a crucial component of proactive leadership. It involves identifying potential threats or crises that could affect your organization, assessing their likelihood and potential impact, and creating strategies to mitigate these risks [3].
Risk management helps leaders to:
Anticipate and Prepare: It enables leaders to foresee potential issues and prepare strategies to deal with them.
Mitigate Impact: By identifying potential crises, leaders can develop strategies to lessen their impact.
Improve Decision-Making: With an understanding of the risks, leaders can make more informed decisions, both in a crisis and in routine operations.
The Role of Planning in Crisis Prevention
While risk management is about identifying potential crises, planning is about creating a systematic response to those crises. It involves defining roles and responsibilities, establishing communication channels, and setting procedures for decision-making during a crisis.
Planning can play a pivotal role in crisis prevention by:
Preventing Escalation: By responding quickly and appropriately to a potential crisis, leaders can often prevent the situation from escalating further.
Reducing Uncertainty: Having a plan in place reduces uncertainty during a crisis, as everyone knows their roles and what actions need to be taken.
Improving Response Times: With predefined roles and procedures, the organization can respond more quickly when a crisis hits.
Implementing a Crisis Management Plan
Creating a crisis management plan is the culmination of risk management and planning. It's a detailed guide that outlines the actions an organization should take when facing a crisis. Here are some steps to implement a crisis management plan:
Identify Potential Crises: Based on your risk assessment, identify potential crises that could affect your organization.
Define Roles and Responsibilities: Clearly define who is responsible for what during a crisis. This could include a crisis management team, spokespersons, and operational leads.
Develop Response Strategies: For each potential crisis, develop a response strategy. This should include communication strategies, operational responses, and contingency plans.
Train Your Team: Once the plan is created, train your team on their roles, and run simulated crisis scenarios to test the effectiveness of the plan.
Review and Update: Regularly review and update the plan to account for changes in your organization or the external environment.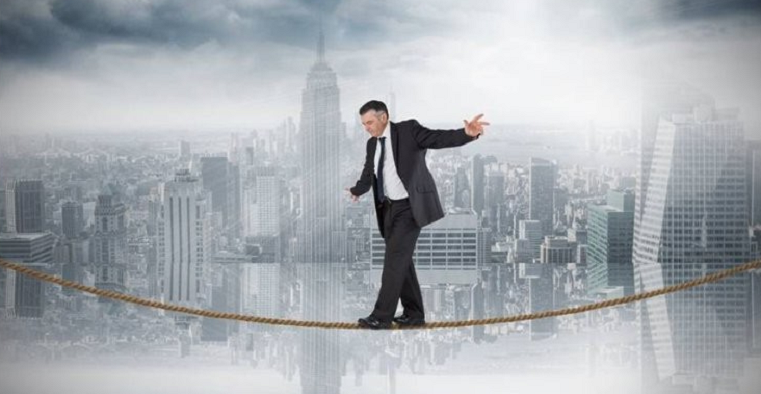 Reactive Leadership: Responding to a Crisis
Despite best-laid plans, sometimes, a crisis can strike unexpectedly, requiring leaders to shift from proactive to reactive mode. This isn't about abandoning plans; it's about rapidly adjusting them to the reality of the situation.
Initial Response to a Crisis
The initial moments of a crisis are often the most chaotic [4]. Here are some steps that leaders should consider in their initial response:
Assess the Situation: First, gather as much information as possible to understand the scope and potential impact of the crisis.
Activate Your Crisis Management Plan: If you have a crisis management plan in place, now is the time to activate it. This will provide a framework to guide your initial response.
Form a Crisis Management Team: Appoint a team to manage the crisis. This could include senior leaders, communications experts, and operational leads, depending on the nature of the crisis.
Communicate Early and Often: Early communication can help control the narrative and calm initial fears.
Communication Strategies During a Crisis
Effective communication is crucial during a crisis. Here are some strategies to consider:
Be Transparent: Be honest about what you know, what you don't know, and what you're doing to find out. This can help build trust and mitigate rumors.
Be Timely: In a crisis, information should be communicated as quickly and accurately as possible to prevent speculation and panic.
Show Empathy: Show understanding and concern for those affected. This can help maintain morale and strengthen relationships during a difficult time.
Keep Channels Open: Keep communication channels open for updates, questions, and concerns. This can help ensure everyone feels informed and heard.
Mitigating Damage and Finding Opportunities
As a leader, your responsibility during a crisis extends beyond immediate response and communication. It's also about mitigating damage and seeking potential opportunities. Here are some strategies:
Mitigate Damage: Implement strategies to limit the impact of the crisis. This could involve implementing contingency plans, reallocating resources, or negotiating with stakeholders.
Seek Opportunities: A crisis can also present opportunities for change and growth. Be open to innovation and consider how you can use this situation to improve your organization.
Learn and Adapt: Use the crisis as a learning opportunity. Take note of what is working and what isn't, and be ready to adapt your strategies as the situation evolves.
Once you've managed the initial reaction and response to a crisis, the next stage is navigating through it. This is about managing the ongoing impacts of the crisis while also preparing for what comes next.
Fostering Resilience in Your Team
Resilience is a key trait for any organization navigating a crisis. As a leader, it's your job to foster this resilience in your team [5]. Here's how:
Emphasize Positivity: Encourage your team to focus on what they can control and to stay positive. Celebrate wins, no matter how small, to boost morale.
Promote Adaptability: Encourage flexibility and adaptability. This might mean adopting new technologies, changing work routines, or rethinking traditional ways of doing things.
Support and Empower: Provide the resources your team needs to succeed and empower them to make decisions. This will help build confidence and increase their capacity to handle challenges.
Prioritizing Health and Well-Being
Crises can take a toll on both physical and mental health. Here's how leaders can prioritize the well-being of their teams:
Acknowledge Stress: Recognize the stress and anxiety that a crisis can cause. Encourage open dialogue about mental health and stress management.
Promote Balance: Encourage your team to maintain a healthy work-life balance, even in a crisis. This might involve flexible work hours, breaks, or time off when needed.
Provide Resources: Consider offering resources to support physical and mental health, such as wellness programs, mental health resources, or fitness initiatives.
Keeping Sight of the Big Picture
While it's important to manage the day-to-day impacts of a crisis, leaders should also keep their eye on the bigger picture. This includes:
Maintaining a Strategic Focus: Even in a crisis, don't lose sight of your strategic goals. Look for ways to align your crisis response with your long-term strategy.
Planning for the Future: Start thinking about recovery early. Consider what the post-crisis landscape might look like and how your organization can thrive in it.
Capturing Learnings: Use the crisis as a learning opportunity. Capture learnings as you go, and use them to strengthen your organization's future resilience.
References

[1] 3 Strategies for Leading Through Difficult Times
[2] 5 Tips for Guiding Your Team Through a Rough Patch
[3] 5 Rare Strategies to Successfully Lead a Company During Tough Times
[4] How Leaders Get Through Tough Times: Six Strategies for Building Resilience
[5] Leading Through Tough Times: Ten Strategies for Generating Success