Accounting Software Smackdown: Choosing the Best Tool for Your Business
Managing a small business comes with many challenges, and one of the most daunting can be handling the financials. Keeping track of invoices, expenses, and taxes can quickly become overwhelming, especially when your focus should be on growing your business. That's where the power of accounting software comes in. But with the myriad options available today, how do you choose the one that's right for your specific needs? Here we guide you through the landscape of accounting software, breaking down the critical features and offering comparative insights on some of the most popular options in the market.
Understanding Your Business's Accounting Needs
Before going deep into the world of accounting software, it's vital first to understand the unique financial needs of your business. This understanding will allow you to choose a tool that will address your specific requirements and help your business operate more efficiently.
Key Aspects of Small Business Accounting
Small business accounting encompasses several crucial aspects, including managing invoices, tracking expenses, handling payroll, reconciling bank transactions, and preparing financial statements. At the same time, tax preparation is a significant part of accounting, which involves calculating tax liabilities, preparing tax returns, and ensuring compliance with various tax laws.
In addition to these tasks, many small businesses also need to handle inventory management, track time for billing purposes, create and send quotes, manage contacts, and keep track of projects or jobs. Each of these areas requires careful management to maintain financial stability and promote growth.
Specific Financial Management Needs of Your Business
Now that we've explored the various aspects of small business accounting, it's time to turn the focus to your unique needs. Every business is different, and what works for one may not work for another.
If your business deals with physical goods, for instance, robust inventory management features might be essential for you. On the other hand, if you're a freelancer or run a service-based business, time tracking and project management may be more crucial.
Additionally, the number of employees, the volume of transactions, and your plans for future growth all factor into your accounting software needs. The complexity of your financial operations also matters. For example, if you have multiple income streams or complex expense categorizations, you'll need a more sophisticated solution.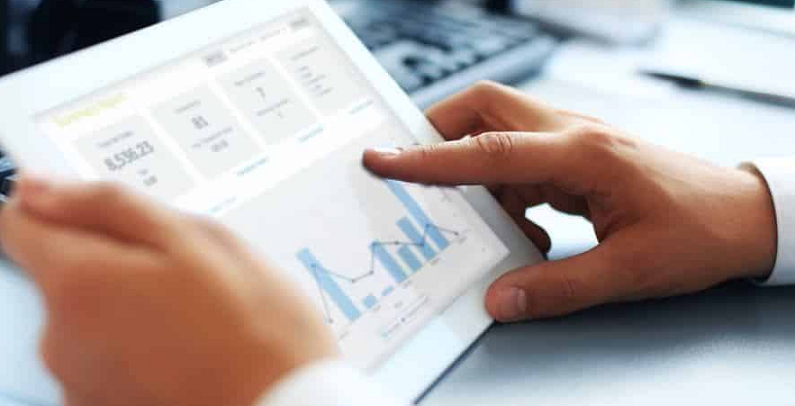 What is Accounting Software?
Now that we have a solid understanding of your business's financial needs, let's define and explore the concept of accounting software. An understanding of what accounting software is and the benefits it provides can significantly aid your decision-making process.
Definition and Overview of Accounting Software
In simple terms, accounting software is a computer program designed to manage and streamline all the financial transactions within a business. From recording sales and purchases to generating detailed financial reports, accounting software automates and simplifies the accounting process.
Accounting software can come in various forms. There are simple, single-entry systems designed for small businesses and sole proprietors that mainly deal with income and expense tracking. On the other end of the spectrum, there are more sophisticated, double-entry systems that handle inventory, invoicing, payroll, and more complex financial activities suitable for larger businesses [1].
Benefits of Using Accounting Software
There are many compelling reasons to implement accounting software in your business operations. One of the most significant benefits is the increased efficiency it brings. By automating routine tasks, accounting software reduces the time spent on data entry and calculations, freeing up resources for other business-critical activities.
Another major advantage of accounting software is its ability to improve accuracy. Manual accounting can lead to errors, from simple data entry mistakes to more significant calculation errors. By automizing most processes, accounting software eliminates many of these risks, ensuring more accurate financial data.
Furthermore, accounting software helps with financial visibility. It can provide real-time insights into your financial status, helping you make informed business decisions. It's also easier to prepare financial reports and statements, providing you with a clear picture of your financial health.
Factors to Consider When Choosing Accounting Software
Choosing the right accounting software is a crucial step in optimizing your business's financial management. But with so many options on the market, how do you decide which one is the best fit for your specific needs? It's not a one-size-fits-all situation, so understanding your unique requirements and the key factors to consider can guide your decision-making process.
Cost
The cost of accounting software can vary significantly, with prices typically ranging from free versions to premium options costing hundreds of dollars per month. When considering the cost, it's crucial to understand what you're getting for your money.
Some software solutions offer tiered pricing, where each level provides more features than the last. Be sure to examine what each tier offers and whether the additional features justify the extra cost. Also, consider whether there are any hidden fees such as set-up costs, additional charges for upgrades, or fees for customer support [2].
Usability
Ease of use is another essential factor to consider. The software should be user-friendly and intuitive, allowing you and your team to operate it efficiently without extensive training.
Consider questions such as: How easy is it to set up the software? Can you quickly and easily accomplish basic tasks like invoicing, financial reporting, and tax preparation? Are the dashboard and other interfaces easy to navigate?
Integration with Other Systems
A good accounting software should seamlessly integrate with other systems and software you use in your business. This integration can save you time and reduce errors by eliminating the need for manual data entry.
For instance, if you use an online payment processing system, choosing accounting software that integrates with it allows for the automatic updating of your financial records every time a sale is made. Similarly, integration with your payroll system can simplify employee payment and tax calculation processes.
Scalability
Consider whether the software can grow with your business. If you have plans to expand your business in the future, ensure the software can handle an increased volume of transactions and accommodate additional users.
Some software solutions offer scalability as part of their packages, allowing you to start with a basic plan and upgrade as your business grows. This feature can save you the trouble of migrating to a new system in the future [3].
Customer Support
Finally, consider the type and level of customer support the software provider offers. Even with the most user-friendly software, you might encounter issues or have questions about specific features.
When these situations arise, it's essential to have a responsive and knowledgeable customer support team ready to assist you. Look for providers that offer multiple ways to contact them, such as phone, email, or live chat, and ensure their operating hours align with your business needs.
Overview of Popular Accounting Software Options
Having considered the essential factors in choosing accounting software, it's time to explore some of the most popular options in the market. Each software has its unique strengths and features designed to cater to different business needs.
QuickBooks
QuickBooks, developed by Intuit, is a robust accounting solution widely used by small to medium-sized businesses across various industries.
Pros and Cons
The pros of QuickBooks include its user-friendly interface, comprehensive set of features, and the ability to scale with your business. It also integrates seamlessly with many third-party apps and software, enhancing its functionality.
On the downside, QuickBooks can be relatively expensive compared to other options, especially for businesses needing multiple user accounts. Some users also report that its customer service is not as responsive as they'd like.
Best Suited For
QuickBooks is suitable for small to medium-sized businesses looking for comprehensive accounting features and scalability. It's particularly popular among service-based businesses and retail businesses due to its robust inventory management features.
FreshBooks
FreshBooks is a cloud-based accounting software known for its intuitive design and excellent invoicing capabilities.
Pros and Cons
The pros of FreshBooks include its excellent time tracking and invoicing features, ease of use, and top-notch customer service. It also integrates well with other business tools and offers mobile apps for on-the-go management.
On the con side, FreshBooks falls short in its reporting capabilities compared to some competitors. It also doesn't provide inventory management, which could be a dealbreaker for product-based businesses.
Best Suited For
FreshBooks is particularly well-suited for freelancers, consultants, and other small service-based businesses that require robust time-tracking and invoicing features.
Xero
Xero is a comprehensive accounting solution known for its strong financial reporting, ease of use, and advanced features [4].
Pros and Cons
Xero's advantages include its robust reporting capabilities, seamless integrations with a multitude of third-party apps, and the ability to manage bills and expenses efficiently.
The downside to Xero is that it doesn't include built-in payroll services in all states, requiring third-party add-ons for complete functionality. Some users also find its pricing tiers a bit steep compared to the competition.
Best Suited For
Xero is a great choice for growing small to medium-sized businesses that need advanced accounting features, particularly those looking for strong reporting and third-party integrations.
Zoho Books
Zoho Books is part of the Zoho suite of business applications and provides a straightforward, user-friendly accounting solution.
Pros and Cons
Zoho Books stands out with its intuitive user interface, affordable pricing, and strong customer support. It also integrates well with other Zoho applications, creating a cohesive business software ecosystem.
The main drawback of Zoho Books is that it doesn't offer payroll services, which could be problematic for some businesses. Additionally, some users find its inventory features somewhat limited compared to competitors.
Best Suited For
Zoho Books is a good choice for small businesses, especially those already using other Zoho apps. Its affordable pricing also makes it attractive to start-ups and businesses on a budget.
Sage
Sage offers a range of accounting solutions, with Sage 50cloud being a popular choice among small and medium businesses.
Pros and Cons
The strengths of Sage include its robust features that cover everything from invoicing to inventory management. It also integrates with Microsoft 365, allowing seamless data export to Excel and accessible cloud storage.
On the downside, Sage can be quite expensive, especially for businesses that need multiple user licenses. Some users also find it less intuitive than other options, with a steeper learning curve.
Best Suited For
Sage is suitable for small to medium businesses seeking a comprehensive accounting solution. It's particularly beneficial for businesses heavily reliant on Microsoft products due to its seamless integration.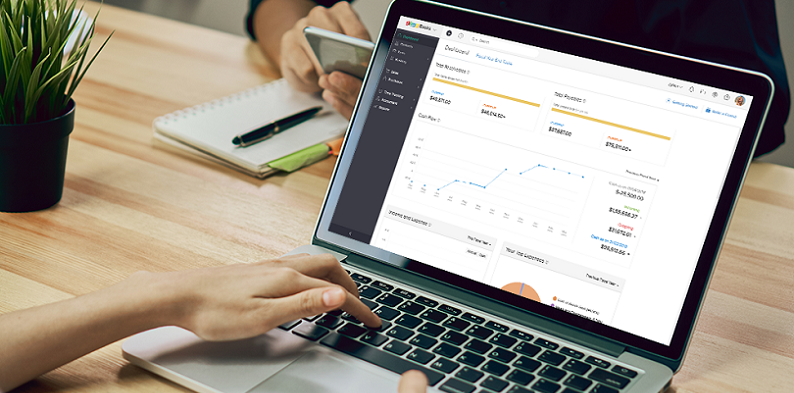 Accounting Software Features Comparison
Having provided an overview of each software, we'll now look into a more detailed comparison of their features. We'll evaluate each option based on several critical areas, such as cost, usability, features, and customer support. This comparison will help you gauge how each software might align with your unique business needs and preferences.
Cost
In terms of cost, Zoho Books stands out as the most affordable option, especially for very small businesses or those just starting. On the other hand, QuickBooks and Sage, while potentially more expensive, offer a comprehensive range of features that can justify their cost, particularly for larger or rapidly growing businesses.
Usability
When it comes to usability, FreshBooks is often lauded for its user-friendly and intuitive interface, making it a great choice for those new to accounting software. QuickBooks and Xero also offer well-designed, easy-to-navigate interfaces, while some users find Sage to have a slightly steeper learning curve [5].
Feature Set
In terms of features, QuickBooks, Xero, and Sage come out on top, offering a comprehensive suite of tools to manage all aspects of your financial operations. FreshBooks, while still powerful, shines most in time-tracking and invoicing, making it ideal for service-based businesses or freelancers. Zoho Books, while perhaps not as feature-rich as some of the others, still provides a robust set of tools for most small businesses.
Integration with Other Systems
Xero excels in the area of integration, offering seamless connectivity with a multitude of third-party apps. QuickBooks also boasts a wide range of integrations. Both FreshBooks and Zoho Books integrate well with other tools, especially within their respective ecosystems. Sage, while offering some integrations, is particularly known for its seamless integration with Microsoft 365.
Scalability
QuickBooks and Xero stand out for their scalability, offering tiered plans that can grow with your business. Sage, too, provides different solutions for businesses of different sizes, though at a potentially higher cost. FreshBooks and Zoho Books, while possibly less scalable than the others, still offer sufficient flexibility for most small to medium-sized businesses.
Customer Support
FreshBooks is often commended for its excellent customer support, as is Zoho Books. QuickBooks, Xero, and Sage, while still providing support, have had mixed reviews from users, with some reporting less than stellar experiences.
Making Your Accounting Software Decision
We've provided an overview of what accounting software is, explored your business's unique financial needs, delved into the features of popular software options, and compared them head-to-head. Now, it's time to make the decision that will best serve your business's needs.
Revisiting Your Needs
Begin by revisiting the list of your business's accounting needs you established earlier. This understanding of what you require from your accounting software is crucial to making an informed decision.
Evaluate each accounting software option against this list. Which software meets most, if not all, of your needs? Remember that it's unlikely that any one option will be perfect in every way, so it's important to prioritize your needs.
Considering Your Budget
Next, consider your budget. While it's important to find software that fulfills your accounting needs, it's equally important that the software fits within your financial means. Be sure to consider the full cost of each software, including any setup or additional fees.
Again, evaluate each software option against your budget. Which options are affordable for your business, both now and in the future as your business grows?
Taking Advantage of Free Trials
Before making your final decision, take advantage of any free trials or demos offered by the software providers. These trials allow you to get a hands-on feel for how the software operates, its ease of use, and whether it aligns with your business operations.
During the trial, test out the key features that are important to your business, check the ease of navigation, and reach out to customer service with any questions or issues.
Making the Final Decision
At this stage, you should have a clear understanding of your business needs, a firm grasp on your budget, and firsthand experience with your top software choices. With all of this information, you are now well equipped to make your final decision.
Remember that while this decision is important, it's not set in stone. Many businesses switch their accounting software as their needs change and evolve. The key is to make the best decision you can with the information you have, knowing that you can always reassess in the future.
References

[1] Best Accounting Software For Small Business 2023
[2] Best Accounting Software for Small Businesses
[3] Best Accounting Software for Small Businesses
[4] The Best Accounting Software for Small Businesses
[5] 7 Best Accounting Software for Small Business