Making a Mark: The Essential Guide to Designing a Memorable Logo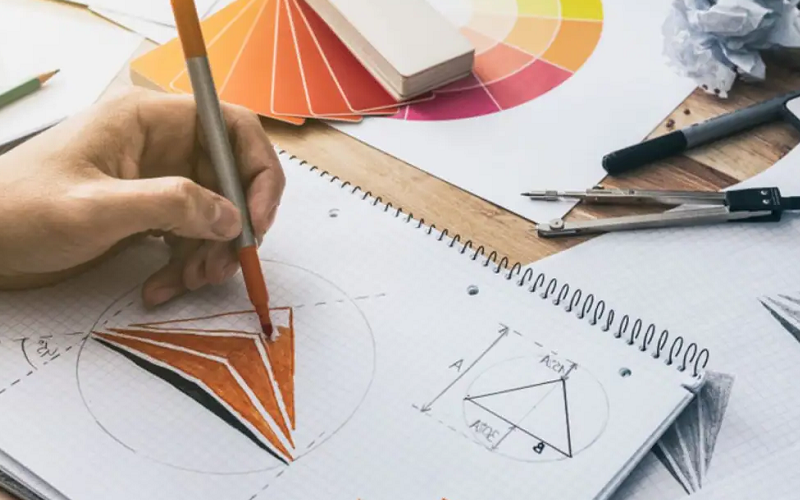 In the world of business, the saying "First impressions last" isn't just a catchy phrase — it's a rule of thumb. The first impression for many potential customers often comes from your logo. This simple yet powerful graphic representation is the cornerstone of your brand identity, acting as the visual manifestation of your company's core values and personality. It has the power to either attract your target audience or drive them away. Here we take you through every step of the logo design process. We will discuss everything from understanding your brand, the principles of effective logo design, to the role of color and typography in your logo.
Understanding Your Brand
Before you can start sketching out designs or choosing color palettes, the first step in creating a memorable logo is to truly understand your brand. This involves much more than just knowing what products or services you offer. It's about identifying your core values, understanding your target audience, and clarifying your brand's personality.
Defining Your Brand's Core Values
Your brand's core values are the fundamental beliefs that drive your business. They are the guiding principles that dictate behavior and help your business distinguish itself from the competition. Whether it's integrity, innovation, customer centricity, or sustainability, these values define who you are as a brand. Reflect on what principles your business upholds, and note down the ones that resonate most.
Understanding Your Target Audience
The next step in understanding your brand is identifying your target audience. Your logo should be designed with this audience in mind, as these are the people you want to attract and retain. Consider their demographics, their interests, their needs, and their challenges. Try to understand what attracts them to a brand, what kind of designs appeal to them, and how your logo can connect with them on a deeper level.
Clarifying Your Brand's Personality
Now that you have your core values and target audience, it's time to figure out your brand's personality. Is your brand more laid-back and fun, or serious and professional? Maybe it's sophisticated, rugged, or down-to-earth? Your brand personality is an integral component in creating a logo because it greatly influences the tone and style of your design.
Case Study: Successful Brands and Their Values
To better understand the connection between a brand's values, target audience, and personality, let's look at an example. Consider Apple Inc., a tech giant renowned for its simple but striking logo. Their core values include innovation, simplicity, and functionality. Their target audience is tech-savvy consumers who value high-quality, user-friendly products. Apple's brand personality is innovative, sleek, and modern. The Apple logo—a minimalist apple with a bite taken out of it—perfectly encapsulates these characteristics. It's simple, functional, and undeniably modern, reflecting the company's values and appealing to its target audience [1].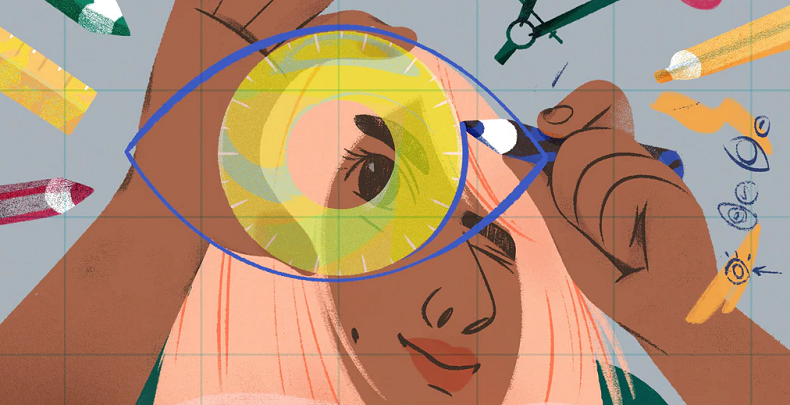 The Principles of Effective Logo Design
Creating a successful logo involves more than just artistic ability or design software skills. It requires a deep understanding of the principles that underpin effective logo design. These principles serve as the building blocks that help construct a logo capable of capturing a brand's essence and resonating with its target audience. The four essential principles of logo design are simplicity, memorability, versatility, and relevance.
Simplicity
Simplicity is the key to effective logo design. A simple logo is not only easier to recognize but also more versatile and adaptable. It is important to remember that your logo will be used in various sizes and on different platforms – from business cards and websites to social media profiles and large billboards. In each of these cases, a simple design will ensure that your logo remains clear and discernible. Avoid complex designs that contain intricate details or too many colors, as these elements may make the logo appear confusing or muddled when scaled down.
Memorability
The second principle, memorability, is about creating a logo that leaves a lasting impression. A memorable logo is one that can be easily recalled after just a quick glance. This trait is essential for standing out in a crowded market and building brand recognition. To design a memorable logo, strive for a unique design that captures the essence of your brand in a way that is hard to forget [2].
Versatility
The third principle is versatility. A versatile logo is one that works well across a variety of mediums, scales, and applications without losing its impact. This means that whether your logo is in color or black and white, large or small, printed or digital, it should always be recognizable. A good way to ensure versatility is to start designing in black and white. This way, you can focus on the logo's shape and form without relying on color for distinction.
Relevance
The final principle is relevance. A logo must be relevant to the brand it represents, reflecting its industry, target audience, and brand personality. A toy company's logo, for example, will be different from a law firm's logo, reflecting the different industries, audiences, and brand personalities.

The Process of Logo Design
Designing a logo is a process that requires careful thought, creative input, and iterative refinement. While the journey can differ slightly from designer to designer or from business to business, there are fundamental steps that are typically followed. These steps are brainstorming logo ideas, sketching and conceptualization, digital design and refinement, and soliciting feedback and revisions.
Brainstorming Logo Ideas
The initial stage of the logo design process involves brainstorming ideas. At this point, you're not worrying about creating the perfect design, but rather letting your creativity flow and jotting down any ideas that come to mind.
Importance of Market Research
Market research plays a significant role in this brainstorming phase. By understanding the market, the competition, and your target audience's preferences, you can generate logo ideas that are both unique and relevant.
Considering the Competition
Another part of your brainstorming process should be analyzing your competitors' logos. Look at what works and what doesn't, but remember, the goal is not to replicate but to understand the industry norms and how you can stand out.
Sketching and Conceptualization
Once you've gathered enough ideas, it's time to start sketching. This step allows you to visualize the ideas you've brainstormed and explore different ways of bringing them to life. Don't limit yourself to a single sketch; explore different variations, experiment with different forms, and see which ones best encapsulate your brand's identity [3].
Digital Design and Refinement
After you have a solid sketch that you're happy with, the next step is to turn it into a digital design. Using graphic design software, you can refine your logo, fine-tune details, and experiment with colors and fonts. It's common to create several digital variations of your logo and then refine until you find the one that feels just right.
Soliciting Feedback and Revisions
Finally, before finalizing your logo, solicit feedback from a trusted group. This group could consist of team members, potential customers, or professional designers. Feedback is crucial as it can provide different perspectives and catch any potential issues. Use this feedback to make revisions and further refine your logo.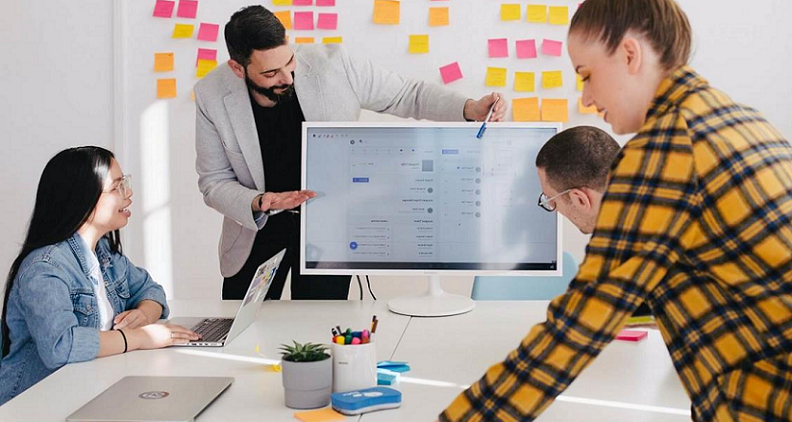 Choosing the Right Logo Typography
Typography plays a crucial role in logo design. It's not merely about finding a font that looks good, but about selecting a typeface that conveys your brand's personality, complements your logo, and appeals to your target audience.
Importance of Typography in Logo Design
Typography is the art of arranging type to make the text legible, readable, and appealing when displayed. In logo design, typography is often what communicates your brand name and helps convey your brand's personality. The typeface you choose can evoke specific emotions and associations. For instance, a sleek, modern sans serif font can convey a sense of innovation and forward-thinking, while a classic serif font can give off an impression of reliability and tradition [4].
Tips for Selecting the Right Font
Choosing the right font can be a daunting task given the sheer number of fonts available. Here are some tips to guide your selection process:
Align with Your Brand Personality: The font you choose should reflect your brand's personality. For example, if your brand is playful and aimed at children, a fun and whimsical font might be appropriate.
Consider Readability: Ensure your chosen font is easy to read at various sizes and from different distances. It should be clear and legible whether it's on a business card or a billboard.
Test Different Fonts: Don't settle for the first font that catches your eye. Try out a few different options and see how they look with your logo.
Limit Your Fonts: Using too many different fonts can make your logo look cluttered and confusing. Stick to one or two at the most.
Case Study: How Fonts Influenced Brand Perception
A great example of how fonts influence brand perception is the tech company, Google. The Google logo uses a custom, geometric sans-serif typeface called Product Sans. This typeface is simple and uncluttered, which aligns with Google's brand personality of being user-friendly and accessible. The rounded, playful shapes of the letters also lend a sense of approachability and friendliness.
The Role of Color in Logo Design
Color is a powerful tool in logo design. It can evoke emotions, convey messages, and greatly influence a brand's perception. When chosen wisely, color can help your logo become more recognizable and memorable.
The Psychology of Color
Colors have the power to evoke certain emotions and associations. For example, red can convey passion and excitement, blue can evoke feelings of trust and stability, and green is often associated with nature and growth. Understanding these color associations can help you select colors that align with your brand's personality and core values [5].
Tips for Choosing the Right Colors
Selecting the right colors for your logo can feel overwhelming, but here are some tips to guide you through the process:
Align with Your Brand Personality: Choose colors that reflect your brand's personality. If your brand is bold and energetic, vibrant colors like red or orange might be suitable. If your brand is calm and serene, you might choose cooler tones like blue or green.
Consider Cultural Context: Remember that color meanings can vary depending on cultural context. What works for one demographic or region may not work for another.
Limit Your Palette: Try to limit your color palette to two or three colors to keep your logo simple and versatile.
Test in Various Contexts: Make sure to test your color choices in different contexts and mediums, both in color and black and white, to ensure they work in all situations.
Case Study: How Color Shapes Brand Perception
A perfect example of color use in logo design is the famous McDonald's golden arches. The use of bright, sunny yellow conveys feelings of happiness and positivity. The color choice aligns with the fast-food chain's aim to provide joyful and convenient dining experiences.
The Importance of Logo Variations
In today's dynamic digital landscape, your logo needs to adapt to a myriad of applications and environments. This means your logo must maintain its recognizability whether it's on a tiny social media icon, a large billboard, a color background, or a monochrome print. This is where logo variations come in.
What Are Logo Variations?
Logo variations are different versions of your logo that are adapted to fit different applications while still maintaining your brand's core identity. These might include variations in color, size, complexity, and layout.
Why Are Logo Variations Essential?
Logo variations are essential for maintaining your brand's consistency across different platforms, mediums, and sizes. They ensure that your logo remains legible, recognizable, and effective in various contexts.
Versatility Across Different Platforms: Whether it's a social media profile, your website, printed materials, or merchandise, your logo needs to be versatile enough to work across different platforms.
Maintaining Legibility and Recognizability: Different sizes or backgrounds might require a variation of your logo to maintain its legibility and recognizability.
Types of Logo Variations to Consider
There are several types of logo variations you should consider having in your branding toolkit:
Full-Color Logo: This is your primary logo, used in most applications where size and color are not restricted.
Single-Color Logo: A single-color version of your logo for instances where color printing is not possible, or when your logo needs to appear on various backgrounds.
Horizontal and Vertical Variations: Depending on the space available, you might need variations of your logo that are optimized for horizontal or vertical layouts.
Icon or Symbol-Only Logo: A simplified, icon-only version of your logo for very small applications, like favicons or social media profile pictures.
References

[1] How to Create a Killer Logo: 9 Essential Design Tips
[2] How to create a memorable logo design for your business
[3] 7 Principles of Kick-Ass Logo Design
[4] Top 15 Examples of Memorable Logos
[5] Vital Tips For Effective Logo Design