Scale Without Hiring: How to Utilize Freelancers in Your Startup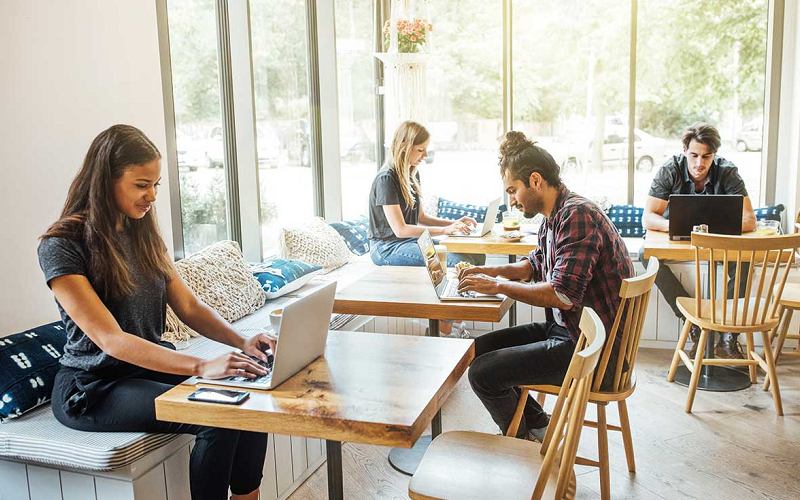 In the dynamic world of startups, scaling your business efficiently is often the key to long-term success. However, hiring a full-time team to drive this growth can be an expensive and time-consuming process, particularly when your needs may fluctuate over time. Is there an alternative, flexible approach to accelerate your startup's growth without the commitment of a traditional employment model? Absolutely, and it's called freelancing.
Introduction to Business Scaling and Freelancers
Every startup aims to expand its business, reach a larger customer base, and increase its revenues. However, doing so requires resources – especially human resources. Hiring a full-time team to drive this growth is a traditional approach. But it can be an expensive and time-consuming process, particularly when your needs may fluctuate over time due to the volatile nature of startups. An alternative to traditional hiring is making use of freelancers.
Definition of Scaling in Business
Scaling in business, in its simplest form, refers to the ability of a company to manage a growing workload without compromising performance or losing revenue. For a startup, scaling involves expanding the business in a manner that is cost-effective and capable of accommodating increased demand.
Importance of Scaling for Startups
For startups, scaling is of utmost importance. It's the phase where a business can significantly increase its market penetration and revenue while keeping costs under control. It allows startups to maximize their profitability, reach, and impact. However, doing so often involves making strategic decisions, particularly about how to handle the increased workload. This is where the traditional approach of hiring more staff comes in. But is it the only way? Not necessarily.
Brief Overview of Using Freelancers in Place of Traditional Hiring
The advent of the freelance economy has provided startups with a flexible alternative to traditional hiring. By leveraging freelancers, startups can access a global pool of talent that can be engaged on a flexible, project-by-project basis. This approach allows startups to scale their operations effectively and efficiently without incurring the costs and commitments associated with traditional employment models.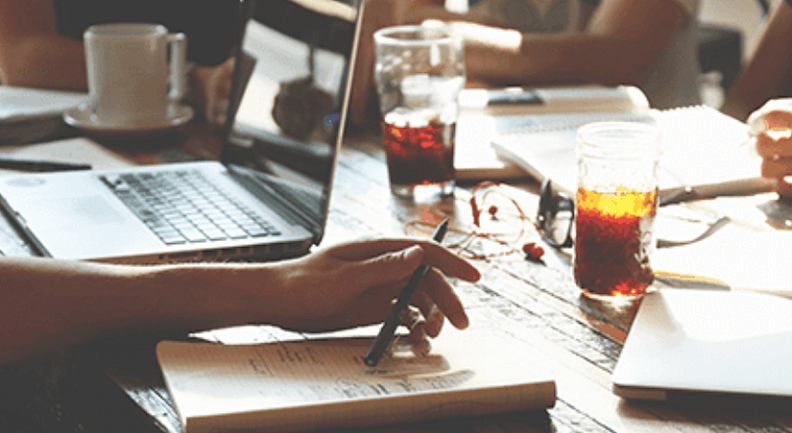 Understanding the Freelance Economy
Before we delve deeper into how to utilize freelancers in your startup, it is crucial to understand the landscape of the freelance economy. This will help you appreciate the potential benefits it offers and how you can leverage it effectively.
Definition of the Freelance Economy
The freelance economy, often referred to as the gig economy, consists of independent contractors, freelancers, and self-employed individuals who are not committed to a single, long-term employer. These professionals offer their services on a project-to-project basis to various businesses across a wide array of industries. From writing and graphic design to software development and marketing, the freelance economy is a bustling marketplace of diverse talents and skills.
Brief History and Growth of the Freelance Economy
The freelance economy has seen remarkable growth over the past couple of decades. The internet and digital technologies have played a major role in this expansion, making it easier than ever for professionals to offer their services remotely to clients around the globe. Moreover, the changing attitudes towards work-life balance, desire for flexibility, and the ability to choose projects that align with individual skills or passions have contributed to the rise in freelancing.
During the 2000s, online platforms such as Upwork, Freelancer, and Fiverr began to appear, providing a marketplace where freelancers and businesses could connect. These platforms have grown exponentially, reflecting the increasing demand for freelance services. More recently, the COVID-19 pandemic accelerated the transition to remote work, further fuelling the growth of the freelance economy [1].
Advantages of Leveraging the Freelance Economy for Startups
For startups, the freelance economy can offer numerous advantages. The ability to scale your team flexibly according to your business needs is one of the most significant benefits. Instead of hiring full-time employees for each role, you can engage freelancers only when you need their services.
Additionally, freelancers can often start immediately, accelerating your startup's pace. It also exposes your business to a global talent pool, allowing you to source the best skills and expertise regardless of geographical location. Last but not least, it is usually more cost-effective as you only pay for the work done and do not have to bear the additional costs associated with full-time employment such as benefits, office space, and equipment.
Reasons to Scale with Freelancers
Several reasons contribute to making freelancers an appealing option for startups looking to scale without traditional hiring.
Cost-Effectiveness
Firstly, working with freelancers can be significantly more cost-effective compared to hiring full-time employees. Startups often operate with tight budgets, and the savings from not having to provide benefits, office space, equipment, and training can be substantial. Additionally, the ability to engage freelancers on a project-by-project basis means you only pay for the work you need, when you need it, rather than maintaining a full-time salary regardless of workload [2].
Flexibility and Agility
Secondly, utilizing freelancers provides your startup with flexibility and agility. The nature of startup work can be highly volatile, with periods of intense activity followed by quieter times. Freelancers can be engaged as and when needed, allowing you to adapt to changing workloads quickly. This agility can be critical in helping your startup respond effectively to new opportunities or unexpected challenges.
Access to Diverse Skills and Expertise
Thirdly, freelancers represent a global pool of diverse skills and expertise. Whatever your project needs – be it graphic design, software development, copywriting, or digital marketing – there's likely a freelancer who specializes in that area. This enables you to access top-notch talent for each project, potentially leading to higher quality outcomes.
Time Efficiency
Lastly, leveraging freelancers can be a more time-efficient approach to getting the work done. Experienced freelancers are usually experts in their field and can hit the ground running, with little to no training time. This can be particularly valuable in a startup environment where speed and rapid execution are crucial [3].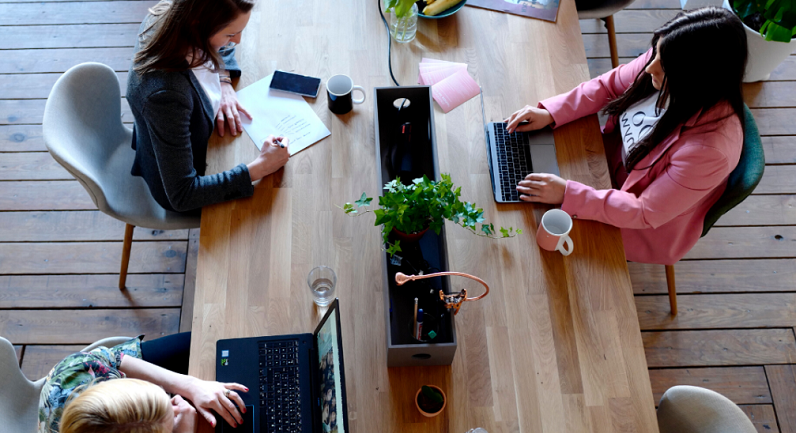 How to Find and Hire the Right Freelancers
Recognizing the benefits of leveraging freelancers is one thing, but effectively finding and hiring the right ones is another ballgame. It involves identifying your needs, knowing where to look, and having a robust selection process.
Identifying Your Needs
Before you begin your search for freelancers, it's critical to identify your specific needs. What skills are you lacking in your current team? What tasks or projects need to be completed? What are your deadlines? Understanding these requirements will help you target the right freelancers and set clear expectations from the get-go.
Best Platforms for Finding Freelancers
Once you've identified your needs, the next step is to find the right freelancer. Numerous online platforms can help you connect with freelancers worldwide. Some of the most popular include Upwork, Freelancer, Fiverr, and Toptal. These platforms cater to different needs, with some focusing on specific industries or high-end professionals. Be sure to choose the platform that best aligns with your requirements.
Tips for Interviewing and Selecting Freelancers
Selecting the right freelancer is crucial. Here are a few tips to guide you through the process:
Review Portfolios and Past Work: This provides insight into a freelancer's capabilities and style.
Check Reviews and Ratings: Most freelance platforms have a review system. These can give you a sense of a freelancer's reliability and quality of work.
Conduct Interviews: If possible, conduct video interviews. This helps you gauge a freelancer's communication skills and professionalism, and provides an opportunity to discuss the project in more detail.
Consider a Test Project: For long-term projects, you might want to start with a smaller, paid test project to assess a freelancer's skills and how they work.
Integrating Freelancers into Your Startup Culture
Once you've found and hired the right freelancers, the next critical step is to integrate them into your startup culture. While freelancers are not traditional employees, their inclusion in your team and alignment with your culture is vital for achieving smooth collaboration and excellent results.
Communicating Your Vision and Values
Every successful integration begins with clear communication. Ensure your freelancers understand your startup's mission, vision, and values. This insight helps freelancers align their efforts with your business goals and fosters a sense of involvement and commitment to your startup's success.
Encouraging Team Interaction
While freelancers might work remotely and independently, encouraging interaction with your core team is crucial. This can be facilitated through regular team meetings, collaborative project management tools, or even social gatherings. Such interactions can foster a sense of belonging and improve communication, leading to better project outcomes [4].
Providing Constructive Feedback
Just like regular employees, freelancers thrive on feedback. Constructive feedback helps freelancers improve their work and align it better with your expectations. It's essential to establish a regular feedback process, offering praise for good work and guidance where improvements are needed.
Promoting Professional Development
Freelancers are often interested in honing their skills and learning new ones. If your startup can support their professional development, whether through training opportunities, webinars, or sharing valuable resources, it can improve their performance and loyalty to your startup.
Managing and Motivating Freelancers
Effective management and motivation of freelancers can significantly impact the quality of their work and their commitment to your startup. Unlike full-time employees, freelancers may juggle multiple clients and projects, so keeping them motivated and focused is crucial.
Establishing Clear Expectations
From the start, outline clear expectations for the freelancer. This includes project deadlines, deliverables, payment terms, and any specific procedures they should follow. Having well-defined expectations sets the foundation for a productive working relationship and helps to prevent misunderstandings down the line [5].
Implementing Effective Communication
Effective communication is key to managing freelancers successfully. Regular check-ins can keep the freelancer on track and provide opportunities for feedback and clarification. Make sure the freelancer knows who they can reach out to with any questions or concerns.
Recognizing and Rewarding Good Work
Recognizing and rewarding good work goes a long way in motivating freelancers. While financial incentives are certainly appreciated, simple gestures like a thank-you email or public recognition during team meetings can also have a positive impact on a freelancer's motivation and commitment to your startup.
Building Long-Term Relationships
Strive to build long-term relationships with your freelancers. While you may not need their services continuously, having trusted freelancers you can turn to when necessary can save time and effort in the future. Regular work, timely payments, and respectful communication can help to build strong, long-lasting relationships with freelancers.
References

[1] When And How To Use Freelancers In Your Organization
[2] Should a Startup Use Freelancers?
[3] 5 Data-Backed Benefits of Working With Freelancers to Grow Your Business
[4] How To Find Freelancers To Boost Your Startup
[5] Why Companies Are Choosing Freelancers Over Full-Time Employees