The Legalities of Hiring: What New Employers Need to Know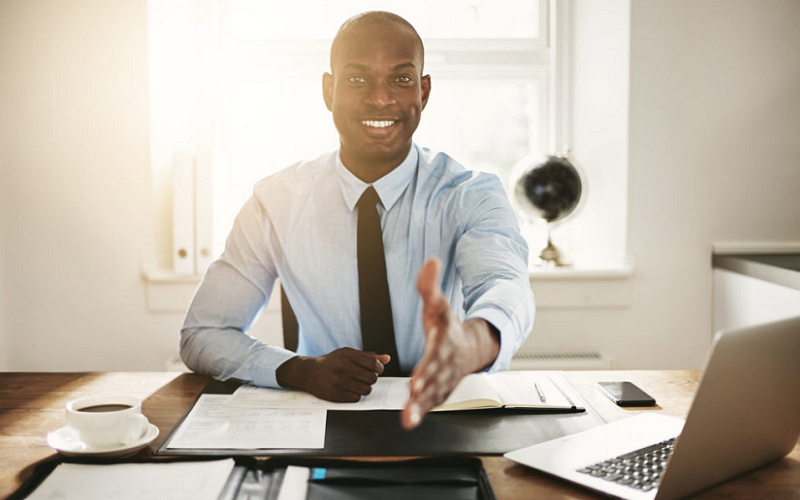 When embarking on the journey of launching a new business, one of the most exciting milestones is bringing on your first employees. It's a testament to the growth of your enterprise and the beginning of a new chapter. However, it's also a process laden with legal intricacies that, if not properly navigated, can lead to costly pitfalls. Navigating the hiring landscape requires understanding complex employment laws, regulations, and practices. Ignorance isn't an excuse that will hold up in a courtroom and a misunderstanding could lead to lawsuits, hefty fines, or a damaged reputation.
Legal Considerations Before Hiring
The process of hiring new employees is not simply about selecting the right candidates for your business. As an employer, it's crucial to be aware of the legal landscape that governs employment. Failure to comply can result in legal issues such as discrimination claims, penalties, and damage to your company's reputation.
Understanding Equal Employment Opportunity (EEO) Laws
The foundation of hiring legally in the United States is laid by the Equal Employment Opportunity (EEO) laws. These laws prohibit employers from discriminating against job applicants based on race, color, religion, sex (including pregnancy, gender identity, and sexual orientation), national origin, age (40 or older), disability, or genetic information.
As a new employer, it's not only essential that you're aware of these categories but that you also understand how they translate into your hiring process. This means ensuring that these protected characteristics don't influence your hiring decisions, from the wording of your job advertisements to the questions asked in interviews.
Familiarization with the Americans with Disabilities Act (ADA)
The Americans with Disabilities Act (ADA) is another vital piece of legislation to understand. The ADA prohibits discrimination against individuals with disabilities in all areas of public life, including jobs. As an employer, you are required to provide reasonable accommodations for qualified applicants or employees with disabilities unless doing so would cause significant difficulty or expense for your business [1].
Understanding the ADA is crucial for creating an inclusive workplace. Not only will this help you meet your legal obligations, but it can also enhance your business by drawing from a wider talent pool and fostering a diverse workforce.
Importance of Age Discrimination in Employment Act (ADEA)
Last, but by no means least, is the Age Discrimination in Employment Act (ADEA). This law protects individuals who are 40 years of age or older from discrimination in employment. It's vital that age does not influence your hiring decisions, which means not specifying age preferences in job advertisements or favoring younger candidates over older ones with equal qualifications.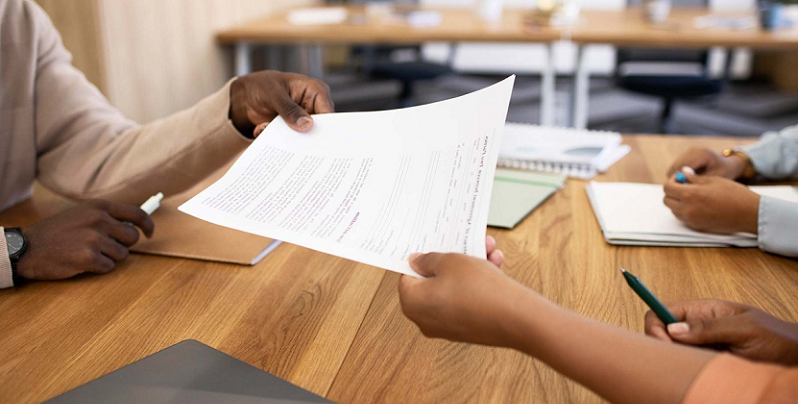 Setting up a Legally Compliant Hiring Process
Now that we've addressed the legal considerations, the next step is to establish a hiring process that aligns with these legal standards. This is essential to ensuring fairness and avoiding any discriminatory practices.
Legal Implications of Job Advertisements
Job advertisements are often the first interaction potential candidates have with your company. Hence, they should not only accurately reflect the role and your company culture but also comply with employment laws.
Use of Non-Discriminatory Language
The language you use in job postings matters significantly. You must avoid language that could be interpreted as discriminatory, such as "young and dynamic" or "recent graduates," which could potentially violate age discrimination laws. Instead, focus on the skills, experiences, and qualifications necessary for the job [2].
Avoiding Age, Gender, and Racial Specifications
Under the EEO laws, it is illegal to specify a preference for a certain age, gender, or race in job advertisements. Phrases such as "native English speaker" or "two years post-college experience" could be viewed as discriminatory. Instead, use inclusive language like "excellent command of English" or "two years professional experience."
Application Forms and Pre-Employment Screening
The next phase in the hiring process is receiving applications and screening potential candidates. This stage must also be conducted with a careful eye on legality.
Legal Guidelines for Background Checks
When conducting background checks, you must adhere to the Fair Credit Reporting Act (FCRA). This law requires you to get the applicant's written consent before conducting a background check and to provide specific notifications if you decide not to hire based on the check's results.
Permissible and Impermissible Questions in Interviews
During interviews, you must avoid questions that relate to a candidate's protected characteristics, such as their marital status, plans for children, religious beliefs, or age. Instead, concentrate on the candidate's skills, experiences, and ability to perform the job duties.
Instituting a Policy for Employment Verification
Once you've decided to hire an individual, you need to verify their eligibility to work.
Overview of I-9 Form and E-Verify System
In the U.S., employers must complete a Form I-9 for every employee they hire to verify their identity and authorization to work. Some employers also use E-Verify, an electronic system that compares information from an employee's Form I-9 with U.S. government records.
Best Practices to Avoid Immigration-Related Discrimination
While it's crucial to verify work eligibility, it's equally important not to discriminate in this process. For example, you can't request more or different documents than those specified on the Form I-9, and you can't reject documents that appear genuine [3].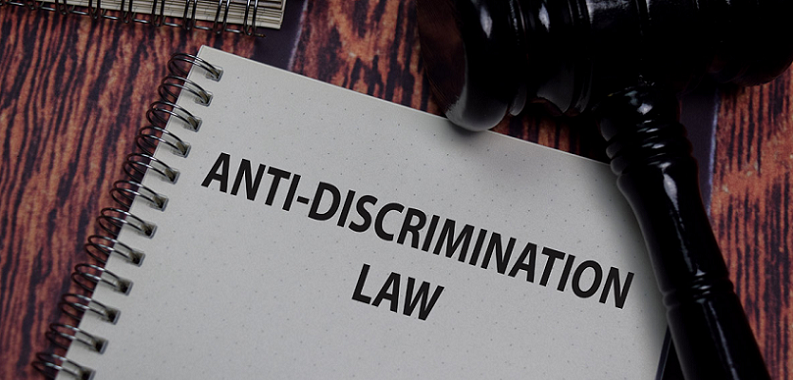 Importance of a Clear and Concise Job Description
Crafting a clear and concise job description is a fundamental aspect of the hiring process. While it serves to attract potential candidates, it also plays a crucial role in avoiding legal complications. A well-drafted job description not only clarifies the expectations for the role but also provides a benchmark for evaluating applicants, and thus can protect you against discrimination claims.
Role of Job Descriptions in Avoiding Legal Issues
A detailed job description is a powerful tool that aids in defining the qualifications and skills required for a role. By setting the same standards for all applicants, it helps ensure consistency and fairness in your hiring process, which is vital for avoiding discrimination claims.
In addition, a comprehensive job description can support compliance with laws like the ADA. For example, by clearly stating the physical requirements of a job, you can better evaluate if reasonable accommodations could allow a person with disabilities to perform the job's essential functions.
Essential Elements in a Legally Compliant Job Description
Crafting a legally compliant job description involves several essential elements:
Job Title and Summary: The job title should accurately reflect the nature of the job. The summary should provide an overview of the role, its significance in the organization, and the expected contribution of the role to the company's goals.
Essential Job Duties and Responsibilities: This should detail the tasks the employee will perform regularly. Clarity in this section is key as it can help determine if an applicant can perform the essential functions of the job, with or without reasonable accommodations.
Qualifications and Skills Requirements: This section should list the necessary educational qualifications, experience, technical skills, and licenses, if any. The listed qualifications should be job-related and consistent with business necessity.
Equal Opportunity Employer Statement: Include a statement affirming your commitment to equal opportunity, such as "We are an equal opportunity employer and value diversity at our company. We do not discriminate based on race, religion, color, national origin, gender, sexual orientation, age, marital status, veteran status, or disability status."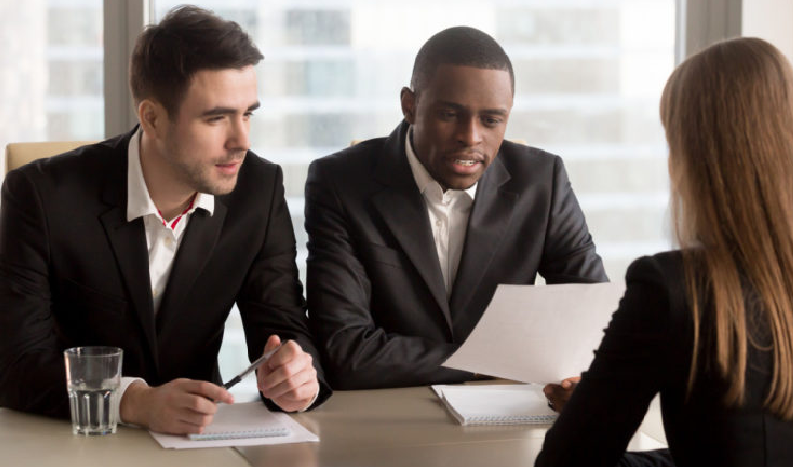 Guidelines for Making a Job Offer
The next step is to make a job offer. While this is an exciting stage, it's not without its own legal considerations. From the content of the offer to correctly classifying your employees, let's walk through these elements.
Legal Aspects of Job Offers
When extending a job offer, it's important to clearly communicate the terms of employment. This includes the nature of the job, compensation, working hours, benefits, and any conditions of the offer like a background check or probationary period. Make sure to provide this information in writing to avoid potential misunderstandings or disputes [4].
Remember, any promises or representations made at this stage can be legally binding, so it's important to be clear and precise. Also, bear in mind that you cannot withdraw a job offer for discriminatory reasons under EEO laws.
Understanding the Terms of Employment Contracts
An employment contract outlines the rights, responsibilities, and duties of both the employer and the employee. While not always legally required, having a written contract can provide clarity and protection for both parties.
Before drafting a contract, familiarize yourself with the key components, which often include the duration of employment, compensation details, confidentiality agreements, non-compete clauses, and terms for termination. It's advisable to seek legal counsel when creating an employment contract to ensure it complies with local, state, and federal laws.
Legal Implications of Employee Classification
One of the most crucial aspects of making a job offer is correctly classifying your worker. Misclassification can lead to legal complications and penalties.
Differences Between Contractual, Part-Time, and Full-Time Employees
Full-time and part-time employees are typically entitled to a wider range of benefits than contractual employees. Full-time employees often receive benefits like health insurance, retirement contributions, and paid time off, whereas part-time employees might receive scaled-down benefits. Contractual or temporary workers, on the other hand, typically don't receive company benefits.
Legal Distinctions Between Employees and Independent Contractors
Independent contractors are self-employed individuals who offer their services to businesses. They're not considered employees, so they don't have the same rights or benefits, and they're responsible for paying their own taxes. Misclassifying an employee as an independent contractor can result in significant fines and back payments, so it's crucial to understand the distinction.
Introduction to Workplace Rights and Obligations
After successfully hiring your first employees, the legal journey isn't over. In fact, a new phase begins – managing your employees while complying with workplace laws. These laws protect employees' rights in the workplace and lay out obligations for employers.
Understanding Employee Rights
At the heart of managing your workforce is understanding the rights of your employees. These rights are enshrined in numerous labor and employment laws and regulations.
Right to a Safe Work Environment
The Occupational Safety and Health Act (OSHA) mandates that employers provide a safe and healthy work environment. This means identifying and mitigating potential hazards, and complying with all health and safety standards and regulations.
Right to Fair Pay
The Fair Labor Standards Act (FLSA) governs wage and hour laws in the U.S. It establishes minimum wage, overtime pay, recordkeeping, and child labor standards affecting full-time and part-time workers in the private sector and in federal, state, and local governments [5].
Right to Freedom from Discrimination and Harassment
As discussed earlier, employees have the right to be free from discrimination and harassment in the workplace based on protected characteristics such as race, color, religion, sex, national origin, age, disability, and genetic information.
Employer Obligations in the Workplace
Along with recognizing employee rights, as an employer, you have various legal obligations.
Adherence to Wage and Hour Laws
As an employer, it's your responsibility to comply with the wage and hour provisions laid out by the FLSA. This includes paying at least the federal minimum wage for all hours worked and overtime pay for any hours worked over 40 in a workweek.
Providing Necessary Workplace Accommodations
Under the ADA, you have a duty to provide reasonable accommodations for employees with disabilities, unless doing so would cause undue hardship. This might include making physical changes to the workplace or modifying a job role or work schedule.
Creating a Discrimination and Harassment-Free Workplace
Employers are obliged to take steps to prevent discrimination and harassment in the workplace. This might involve implementing and enforcing a strong anti-discrimination and harassment policy, providing training, and promptly addressing any complaints.
References

[1] Prohibited Employment Policies/Practices
[2] Legal Checklist for Hiring New Employees
[3] 10 Legal Requirements for Hiring Employees
[4] Employment Laws: Rules to Follow While Interviewing & Hiring
[5] Employment Laws To Be Aware Of When Hiring Candidates In The US