Tech Stack for Startups: Essential Tools to Get Your Business Off the Ground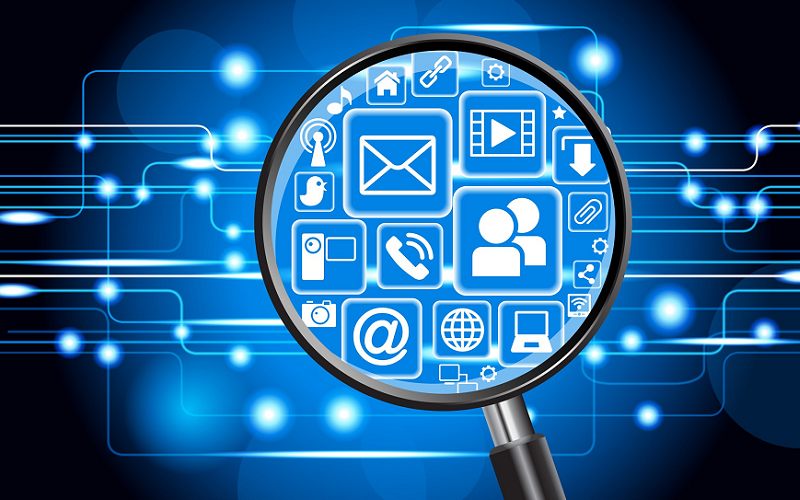 In today's fast-paced, digital-driven business landscape, getting your startup off the ground requires more than just a brilliant idea; it demands the right technological foundation too. A tech stack, the combination of software and tools that a company uses to build, maintain, and grow its operations, is at the heart of every modern startup. But how do you choose the right tools for your needs? How do you build a tech stack that not only enables you to function but also fuels your growth?
Introduction to Tech Stacks
In the contemporary digital age, technology acts as the backbone of every startup. From project management to marketing and sales to customer service, there's an app or software solution to help streamline each aspect of your business operations. This combination of tools and technologies that your business uses to build and operate is often referred to as your 'tech stack'.
Brief Explanation of What a Tech Stack is
A tech stack can be thought of as the digital toolkit of your startup. It comprises various types of software applications, platforms, and digital solutions that aid in the daily operations of your business. The software can either be pre-made (off-the-shelf) solutions or custom-made ones designed specifically for your business. Your tech stack could include everything from the software you use for email marketing to the applications for accounting and payroll management, or the platform you use to build and manage your website.
Importance of Choosing the Right Tech Stack for Startups
For startups, choosing the right tech stack is not just about facilitating operations but is also a strategic decision that can influence the scalability, performance, and ultimately the success of your business. A well-chosen tech stack can aid in managing workflows, tracking customer relationships, optimizing marketing efforts, and streamlining administrative tasks.
Moreover, the right tech stack can provide valuable insights into business performance, help identify areas for improvement, and unlock new opportunities for growth. Conversely, a poorly chosen tech stack can hinder business processes, limit scalability, and create unnecessary costs. Therefore, understanding your business's unique needs and making an informed decision when building your tech stack is crucial for startups.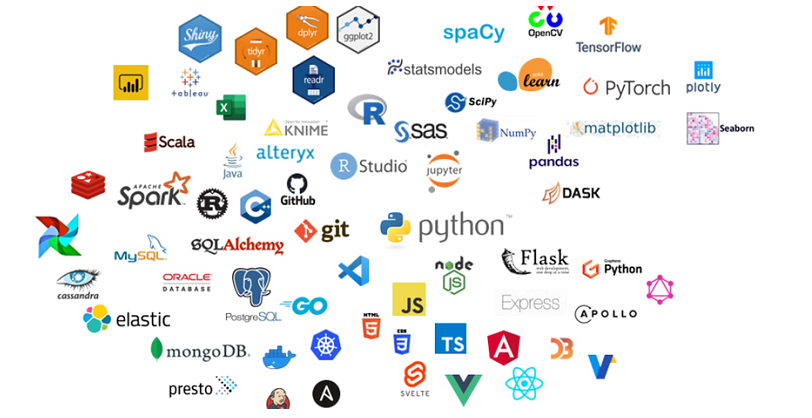 Assessing Your Business Technical Needs
Before discussing the wide array of tools and technologies that can constitute your startup's tech stack, it's crucial to start with a self-evaluation of your business. This assessment will not only shape your understanding of what tools are necessary but also help you prioritize them based on your unique requirements and constraints.
Identifying Your Business Model
The first step to understanding your startup's tech needs is to clearly define your business model. Are you an ecommerce business selling products online, a software-as-a-service (SaaS) company offering online tools and platforms, or a consulting firm delivering professional services? The nature of your business model will influence the types of software and technologies you'll need. For example, an ecommerce business might prioritize a robust ecommerce platform, while a SaaS startup might need powerful development tools and a consulting firm might focus on scheduling and project management software.
Determining Operational Needs
Next, identify the key operational areas of your business. Every business, irrespective of the industry or size, will have some common operational areas like sales, marketing, customer service, human resources, and finance. However, depending on your business model and industry, you might have other specific areas too. For example, if you're a manufacturing business, inventory management might be a key operational area. By identifying these areas, you can understand what functions your tech stack needs to support [1].
Recognizing Technical Requirements
Finally, outline your technical requirements. This includes the features and functionalities that your tech tools should have. For instance, if you have a remote team, your project management tool should support remote collaboration. If you have an international customer base, your customer service tool should support multi-language capabilities. Additionally, technical requirements also include considerations about the IT infrastructure, such as whether you prefer cloud-based or on-premise solutions, your data security needs, integration capabilities with existing or potential tools, and so on.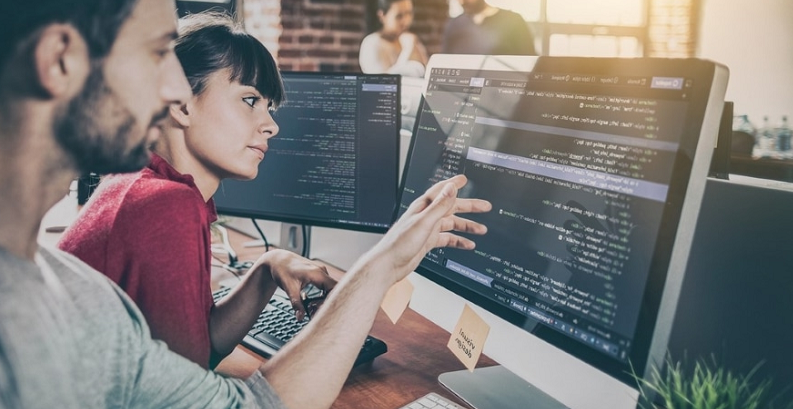 Building Your Tech Stack: Essential Categories and Tools
Now that we've identified what a tech stack is and the process of assessing your business needs, let's move on to the heart of the matter: building your tech stack. Each operational area of your startup would require specific tools to manage and streamline its tasks. While your particular set of tools will be unique to your business, here are some fundamental categories and tools that most startups should consider incorporating into their tech stack.
Website and Ecommerce Tools
The online presence of a startup is often established and maintained through a combination of website and ecommerce tools [2].
Content Management Systems (CMS)
A Content Management System, or CMS, is a software that helps you create, manage, and modify content on your website without needing extensive technical knowledge. Examples include WordPress, Wix, and Squarespace. The right CMS will depend on the complexity of your website, your budget, and the level of customization you require.
E-commerce Platforms
If your startup involves selling goods or services online, an e-commerce platform is a must-have. These platforms, like Shopify, WooCommerce, or Magento, allow you to manage your online store, including product listings, inventory, payments, and more.
Website Analytics Tools
Understanding your website's performance is key to optimizing your online presence. Tools like Google Analytics provide valuable insights into user behavior, enabling you to fine-tune your website for maximum effectiveness.
Marketing Tools
The right marketing tools can amplify your startup's visibility, helping you reach and engage your target audience [3].
Social Media Management Tools
Social media platforms are indispensable for marketing in today's digital world. Management tools like Hootsuite, Buffer, or Sprout Social help you schedule posts, monitor engagement, and manage all your social media profiles from one place.
Email Marketing Platforms
Email remains a powerful channel for direct communication with your customers. Platforms like Mailchimp, Constant Contact, and Sendinblue can help you design and send targeted email campaigns, manage subscribers, and track performance.
SEO Tools
Search Engine Optimization (SEO) helps your website rank higher in search engine results. Tools like Moz, SEMrush, or Ahrefs can provide you with keyword insights, backlink analysis, and other SEO analytics to optimize your website's search visibility.
Customer Relationship Management (CRM) Tools
Customer Relationship Management (CRM) tools are essential for managing your interactions with current and potential customers.
CRM Software Examples
CRMs like Salesforce, HubSpot, or Zoho allow you to track customer information, sales activities, and engagement history all in one place, facilitating personalized customer interactions and improving sales efficiency.
Benefits of Using a CRM
CRMs can boost customer satisfaction and retention by enabling you to provide more personalized service. They also provide valuable data insights, helping you make data-driven sales and marketing decisions.
Project Management and Collaboration Tools
For smooth operations and effective teamwork, project management and collaboration tools are a must.
Project Management Software
Tools like Asana, Trello, or Monday.com help teams plan, organize, and manage their work, ensuring everyone is aligned and tasks are completed on time.
Communication Tools
In today's increasingly remote work environment, communication tools like Slack, Microsoft Teams, or Google Chat are essential for real-time team communication and collaboration.
File Sharing and Collaboration Platforms
Tools like Google Drive, Dropbox, or OneDrive enable easy file sharing and collaborative editing, making team collaboration more efficient.
Financial Management Tools
Good financial management is critical for any startup, and the right tools can make it much easier [4].
Accounting Software
Accounting software like QuickBooks, Xero, or FreshBooks can help manage your startup's finances, including invoicing, expense tracking, and financial reporting.
Invoicing Tools
While most accounting software comes with invoicing features, specialized invoicing tools like Zoho Invoice or Invoice2go offer additional functionalities that can help streamline your billing process.
Payroll Management Platforms
If your startup has employees, a payroll management tool like Gusto, ADP, or Paychex is essential to manage salaries, taxes, and other payroll-related tasks.
Human Resources Tools
As your startup grows, you'll need tools to manage your growing team.
HR Management Software
HR tools like BambooHR, Zenefits, or Namely help manage various HR tasks, including recruiting, onboarding, benefits administration, and performance management.
Employee Engagement Platforms
Employee engagement tools like Slack, TINYpulse, or 15Five can help foster communication, recognition, and feedback within your team, improving employee morale and productivity.
Recruitment Tools
Recruitment platforms like LinkedIn, Indeed, or Glassdoor can help you find and attract the right talent for your startup.
Considerations When Choosing Your Tech Stack
Once you've understood your business needs and identified the types of tools you require for your tech stack, it's time to start choosing specific tools. But with so many options available in each category, how do you decide what's best for your startup? Here are some key factors to consider when choosing tools for your tech stack.
Cost and Budget Constraints
One of the first factors to consider when choosing your tech stack is the cost of the tools and your budget constraints. While there are plenty of free tools available, they might not offer all the features you need, or they might limit usage. Paid tools generally offer more advanced features and greater customization, but they also need to fit within your budget. Look for tools that offer a good balance of cost and functionality.
Ease of Use and User Interface
No matter how powerful a tool is, it's only useful if you and your team can use it effectively. Therefore, ease of use and a user-friendly interface are important factors to consider. Many tools offer free trials, which can be a great way to assess their usability before committing.
Integration Capabilities
Since your tech stack will consist of multiple tools, ensuring they can integrate with each other can significantly streamline your operations. For example, your marketing tools should ideally be able to integrate with your CRM, and your project management tools should integrate with your communication tools. Check whether potential tools support integration with your existing tools or other tools you plan to use [5].
Scalability and Flexibility
As a startup, your business is likely to grow and evolve, and your tech stack should be able to adapt to these changes. Look for tools that are scalable, i.e., they can handle increased usage as your business grows. Flexibility is also important – the tool should be able to accommodate changes in your business processes or requirements.
The Role of IT Support and Cybersecurity in Your Tech Stack
Setting up a robust tech stack is not just about selecting the right software tools. It's also crucial to ensure these tools are maintained, updated, and secured to operate smoothly and protect your business from potential cybersecurity threats. This is where IT support and cybersecurity come into play in your tech stack.
Importance of IT Support
IT support, whether in-house or outsourced, is essential to maintain the smooth operation of your tech stack. They ensure that all your tools are up to date, fix any technical issues that arise, and provide training to your team on how to use the tools effectively. They also play a critical role in managing and maintaining the infrastructure that supports your tech stack, such as servers, networks, and databases.
In-House IT Support vs. Outsourced IT Support
Choosing between in-house and outsourced IT support largely depends on your business size, budget, and specific needs. An in-house IT team provides a high level of control and can offer tailored support, but it also requires significant resources to hire, train, and manage. Outsourced IT support can be a cost-effective solution, particularly for smaller startups, offering access to a wide range of IT expertise without the overheads of an in-house team.
IT Support and Tech Stack Management
A competent IT support team will manage the software licenses, ensure all systems are operating at optimal performance, and troubleshoot any technical glitches promptly. They also play a crucial role in planning and executing tech stack upgrades or changes, ensuring minimal disruption to your business operations.
Cybersecurity and Your Tech Stack
In today's digital world, cybersecurity is a crucial aspect that every startup should prioritize. Your tech stack, being a key part of your business operations, is a critical area to protect.
The Role of Cybersecurity Tools
Cybersecurity tools form an essential part of your tech stack. These include antivirus software, firewalls, encryption tools, and more, designed to protect your business data and systems from threats like malware, hacking, and data breaches. Tools like Norton, McAfee, or Bitdefender offer comprehensive security solutions suitable for businesses of all sizes.
Cybersecurity Best Practices for Your Tech Stack
Apart from integrating cybersecurity tools into your tech stack, it's also important to follow best practices to enhance your security. This includes keeping all your software up to date, regularly backing up data, using strong and unique passwords, enabling multi-factor authentication, and providing cybersecurity training to your team.
How IT Support Enhances Cybersecurity
Your IT support team plays a crucial role in maintaining your tech stack's cybersecurity. They implement and manage your cybersecurity tools, monitor your systems for any suspicious activity, and respond to security incidents. They also ensure compliance with any relevant data protection regulations, protecting your business from legal repercussions.
References

[1] The 9 best tools for your early-stage startup tech stack
[2] Startup Tech Stack in 2023: 10+ Must-haves with Examples
[3] Popular Tech Stack for Startups in 2023
[4] How to Build a Tech Stack for Various Startup Sectors
[5] Tech Stack: Definition + 9 Examples from the World's Top Brands