Security First: Protecting Your Business Data with the Right Technology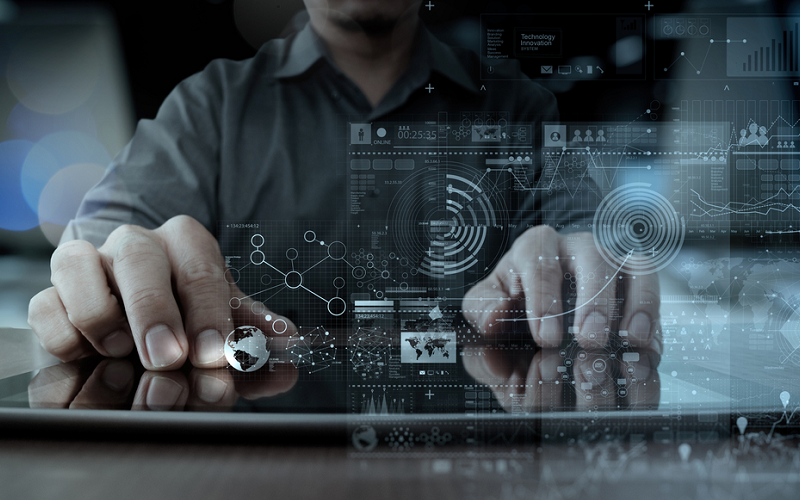 In the increasingly digital landscape of modern business, data security has transitioned from being a mere afterthought to a frontline necessity. Every byte of information, from customer details to proprietary algorithms, is a precious commodity that needs guarding. Unfortunately, the constantly evolving nature of cyber threats makes this task far from simple. Here we shed light on the criticality of data security, exploring the myriad risks businesses expose themselves to when they neglect this crucial aspect.
Understanding Data Security
Data security, in its various shapes and forms, influences how businesses operate, strategize, and even interact with their stakeholders.
Definition of Data Security
Data security, also known as information security or cyber security, refers to the practices and methodologies designed to protect digital data from unauthorized access, alteration, or destruction. These strategies encompass a vast array of protective digital privacy measures that are utilized to prevent unauthorized access to computers, databases, websites, and networks.
Types of Data That Require Protection
Every business has a wealth of data that requires safeguarding, but for the sake of clarity, we can categorize them into three primary types.
Personal Identifiable Information (PII)
This includes any data that could potentially identify a specific individual. Examples are names, addresses, social security numbers, and bank account details. Businesses often hold this data for employees, customers, or business partners.
Business Information
This consists of details about the company's operations, finances, strategies, and other proprietary information that could harm the business if fallen into the wrong hands.
User Data
Particularly relevant for businesses operating online platforms or applications, user data includes information about user behavior, preferences, and interactions on the platform.
Common Threats to Business Data
In the digital landscape, threats to data security are diverse and constantly evolving. However, understanding the most common threats can equip businesses with the knowledge to prevent potential breaches [1]. Here are some of them:
Malware Attacks: Malware, or malicious software, includes viruses, worms, trojans, ransomware, and spyware. These software are designed to damage, disrupt, or gain unauthorized access to computer systems.
Phishing: Phishing is a technique used by cybercriminals to trick individuals into providing sensitive data, like usernames, passwords, and credit card numbers, by pretending to be a trustworthy entity in an electronic communication.
Password Attacks: Cybercriminals may use various methods, including brute force or data breaches from other sites, to gain access to your passwords.
Man-in-the-Middle (MitM) Attacks: MitM attacks happen when attackers intercept and potentially alter the communication between two parties without them knowing.
Denial-of-Service Attacks: These attacks involve overwhelming a network or website with traffic, rendering it temporarily or permanently unavailable.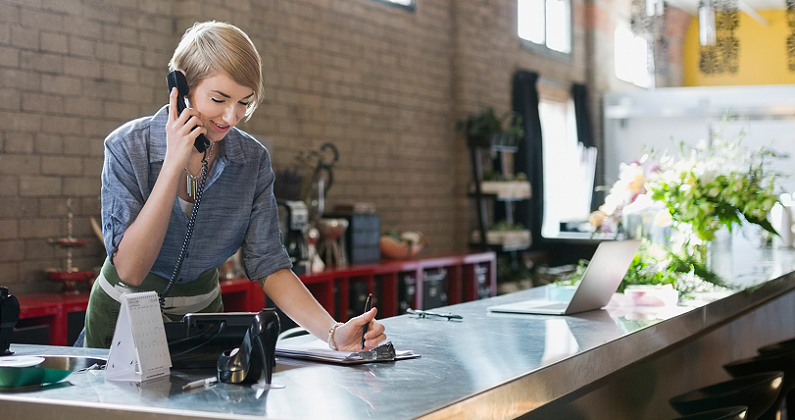 Importance of a Data Security Policy
An essential component of a business's data protection strategy is a robust data security policy. A well-defined policy acts as a framework for how your business handles and protects data, outlining the responsibilities of each team and individual. It's not just about choosing the right technology; it's about integrating that technology into a broader structure of preventative measures.
What Is a Data Security Policy?
A data security policy is a set of guidelines and procedures designed to manage the way a company's employees and other stakeholders access, handle, store, and secure data. This policy should outline rules for data privacy, integrity, and accessibility, and must be enforced across all levels of the organization.
Elements of an Effective Data Security Policy
An effective data security policy is comprehensive, clear, and actionable [2]. Here are some elements that you should consider including in your policy:
Purpose: Define why the policy exists and the importance of data security for the organization.
Scope: Explain who the policy applies to (all employees, certain departments, etc.) and the type of data it covers.
Roles and Responsibilities: Clearly define who is responsible for data security within the organization. This includes roles like a Chief Security Officer (CSO) or a Data Protection Officer (DPO).
Data Classification and Control: Specify different types of data (public, confidential, proprietary), how they should be handled, and who has access to them.
Security Measures: Detail the security measures in place for data protection, including firewalls, encryption, and backup procedures.
Incident Response: Outline the steps to be taken in the event of a security breach, including communication plans and procedures for containing and eliminating threats.
Policy Violations: Clearly state potential sanctions for violating the policy to deter negligent or malicious behavior.
Review and Updates: The policy should be reviewed and updated regularly to reflect evolving threats, business needs, and legal requirements.
How a Data Security Policy Can Protect Your Business
A data security policy serves multiple purposes in protecting your business. Firstly, it provides a clear roadmap for all stakeholders on how to handle data securely, reducing the risk of data breaches caused by human error.
Secondly, it enables you to respond swiftly and efficiently to any security incident, minimizing potential damage. It can also assist in compliance with legal and industry standards for data protection, helping you avoid penalties and protect your business reputation.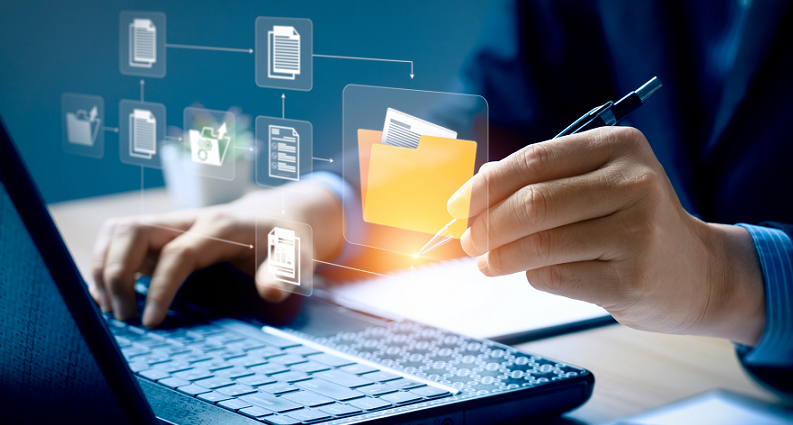 Choosing the Right Data Security Technology
Selecting the right data security technology is crucial for effective protection, but the numerous options available can make the process seem daunting. Don't worry; we'll break it down step by step, guiding you on your path to a secure business ecosystem.
Evaluation Criteria for Data Security Technology
As a starting point, it's crucial to establish evaluation criteria that align with your business needs and resources [3]. Here are some key aspects to consider:
Efficiency: How effective is the technology at identifying and mitigating threats? Check for features like real-time threat detection, automatic updates, and a proven track record in the industry.
Scalability: As your business grows, so will your data and security needs. Your chosen technology should be able to scale with your business, offering increased capacity and features as required.
User-Friendliness: Complex systems can be daunting for employees, leading to improper use and increased security risks. Look for solutions that offer a balance between sophisticated protection and user-friendly interfaces.
Support and Maintenance: The provision of support and regular maintenance from the vendor is vital. A reliable support system ensures that you can swiftly deal with any issues that arise, minimizing potential downtime.
Comparison of Popular Data Security Technologies
There are numerous data security technologies available on the market, each with their own strengths and limitations. Some popular options include:
Firewalls: These act as a barrier between your internal network and incoming traffic from external sources (such as the internet) to block potential threats.
Antivirus Software: This technology is designed to detect, stop, and remove viruses and other malicious software like worms and trojans.
Data Loss Prevention (DLP) Software: DLP software monitors, detects, and blocks data breaches/exfiltration transmissions to protect data in-use, in-motion, and at-rest.
Encryption Tools: These tools convert your data into a code to prevent unauthorized access during storage and transfer.
Intrusion Detection Systems (IDS): These systems monitor network traffic for suspicious activity and known threats, sending out alerts when such activity is detected.
Multi-Factor Authentication (MFA): MFA requires users to provide two or more verification factors to gain access to a resource, adding an extra layer of protection against unauthorized access.
The selection process should be guided by the specific needs and resources of your business, the data you need to protect, and the threats you are most likely to encounter.
The Role of Encryption in Data Protection
Data encryption is one of the most effective ways to secure data, so it deserves special attention. Encryption converts readable data into unreadable code to prevent unauthorized access. Only those with the decryption key can convert the data back into a readable format. Encrypted data, even if intercepted, is useless to unauthorized individuals.
Importance of Regular Software Updates
Regularly updating your security software is a critical part of maintaining your business's data security. Updates often contain patches for vulnerabilities that have been discovered since the last version was released. By keeping your software up-to-date, you protect your business from threats that take advantage of these vulnerabilities.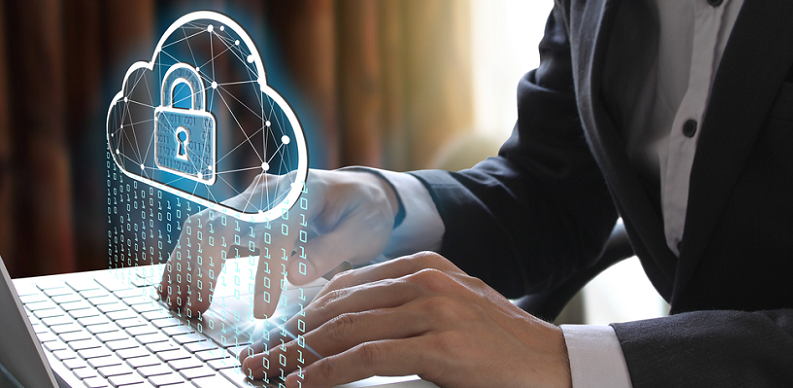 Implementing Cloud-Based Data Protection
With the proliferation of remote work and the increasing amounts of data generated by businesses daily, cloud-based data protection has become a pivotal element of a robust data security strategy. By leveraging the cloud, businesses can store and secure data in a more flexible and scalable way. However, as with any technology, it's vital to understand the benefits and precautions associated with cloud data protection [4].
Advantages of Cloud-Based Data Security
Cloud-based data security offers several benefits that can enhance the overall security posture of your business:
Scalability: Cloud-based solutions allow for easy scaling up or down as per your business needs. As your data grows, you can quickly expand your storage capacity.
Cost-Effective: Using cloud storage eliminates the need for significant upfront investment in data centers or physical servers. You typically pay for what you use, making it a cost-effective option, especially for small businesses.
Accessibility: Data stored in the cloud can be accessed from anywhere with an internet connection. This flexibility can be crucial for remote work or travel scenarios.
Disaster Recovery: Cloud services often come with built-in redundancy and automatic backup features, ensuring your data is safe even in the event of a local system failure or disaster.
Selecting a Trusted Cloud Service Provider
While the cloud offers numerous benefits, it's essential to choose a reliable cloud service provider to ensure optimal data security [5]. Here are a few things to consider:
Security Measures: Look for providers that offer robust security features, including data encryption, firewalls, intrusion detection systems, and regular security audits.
Compliance: Ensure the provider complies with relevant industry regulations and standards for data protection, such as GDPR, HIPAA, or PCI-DSS.
Reputation: Research the provider's reputation, including customer reviews and case studies. Look for a track record of reliability and robust data protection.
Support: Opt for providers offering round-the-clock support to address any issues or concerns you may have promptly.
Key Features to Look for in Cloud Security
Once you've shortlisted potential providers, it's vital to delve deeper into the specific security features they offer. Here are some essential features to look out for:
Data Encryption: Data should be encrypted both at rest and in transit, ensuring it's secure from unauthorized access at all stages.
User Authentication: Features like multi-factor authentication add an extra layer of security, ensuring only authorized users can access your data.
Access Control: The provider should offer a system for managing user permissions, ensuring employees can access only the data they need to perform their roles.
Regular Backups: Automatic backup features ensure that an up-to-date copy of your data is always available.
Security Audits: Regular security audits can help identify potential vulnerabilities and take corrective actions promptly.
References

[1] Protecting Personal Information: A Guide for Business
[2] 10 Practical Tips for Keeping Your Business' Data Secure
[3] 9 Security Practices to Protect Your Business's Sensitive Information
[4] Protecting data starts with the world's most advanced security
[5] How to Protect your Business Data in 10 Simple Steps