Maximizing Productivity: Top Time-Saving Tools for Entrepreneurs
In the fast-paced world of entrepreneurship, time is arguably the most valuable asset. Effective time management not only boosts productivity but can also be the decisive factor that separates successful businesses from those that struggle. While balancing myriad responsibilities and wearing multiple hats is a day-to-day reality for most entrepreneurs, it doesn't have to result in chronic time pressure. This is where time-saving tools come into play.
Understanding the Importance of Time Management
To better appreciate the value of time-saving tools, it's essential to first grasp the importance of time management. In the entrepreneurial world, time management is more than just a skill. It's a strategic approach that can shape your business's trajectory.
The Role of Time Management in Business Success
Time management, at its core, is about efficiently allocating one's time to different tasks to maximize productivity and effectiveness. In the realm of entrepreneurship, where resources are often limited, and multitasking is the norm, effective time management is crucial. It allows you to prioritize tasks, streamline workflow, meet deadlines, and ultimately achieve your business goals.
The Consequences of Poor Time Management
On the flip side, poor time management can lead to a myriad of problems. Missed deadlines and opportunities, low-quality work, stress, and even burnout are all potential repercussions. Additionally, when time is mismanaged, it can impact team morale, customer satisfaction, and potentially the company's bottom line.
Benefits of Effective Time Management
Effective time management, however, brings a host of benefits. Increased productivity, improved work quality, lower stress levels, and higher job satisfaction are just a few. By managing time efficiently, you can also create space for critical strategic thinking and creativity, which are key drivers of business growth and success. It ensures that every minute spent contributes to achieving your business objectives [1].
Examining the Challenges Entrepreneurs Face in Time Management
While we've established that effective time management is crucial for entrepreneurs, actually implementing it can be challenging. It's one thing to understand the theory behind time management and another to apply it in the real world, where entrepreneurs encounter various obstacles.
High Workload and Limited Time
One of the most common challenges entrepreneurs face is an overwhelming workload coupled with limited time. The nature of entrepreneurship often entails juggling many tasks simultaneously, from marketing and sales to human resources and financial management. This volume of work can be overwhelming, and without effective time management, it's easy to lose control and become buried in unfinished tasks.
Balancing Multiple Roles and Responsibilities
Entrepreneurs, particularly in small businesses and startups, often need to wear multiple hats. They may need to switch between being a project manager, a salesperson, an HR manager, and a customer service representative, sometimes all within a single day. Balancing these roles and responsibilities can be incredibly challenging, making efficient time management even more critical.
Overcoming Procrastination and Distractions
Procrastination and distractions are two significant hurdles in effective time management. With the rise of technology and remote work, distractions have become even more common. Entrepreneurs also often fall into the procrastination trap, particularly when faced with tasks they find less enjoyable. Overcoming these challenges requires self-discipline and strategies to stay focused and motivated [2].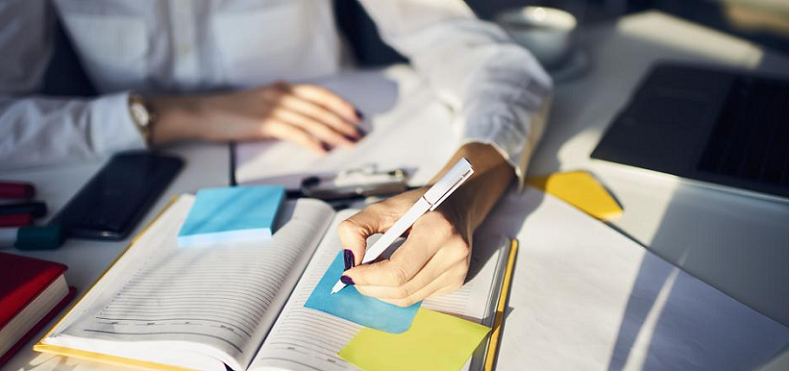 Introduction to Time-Saving Tools
With a clear understanding of the time management challenges entrepreneurs face, we can now turn our attention to the solutions: time-saving tools. These digital aids come in various forms, and their main objective is to streamline work processes, thus saving time and enhancing productivity.
Definition and Role of Time-Saving Tools
Time-saving tools, as the name suggests, are software applications designed to help you save time. They can automate tasks, manage projects, facilitate communication, and more. The fundamental role of these tools is to simplify complex or time-consuming processes, freeing up your time for tasks that require your unique skills and expertise as an entrepreneur.
Ways in Which Time-Saving Tools Enhance Productivity
These tools can enhance productivity in several ways. For instance, they can help you delegate tasks effectively, ensure everyone on your team is on the same page, minimize errors, and provide clarity about work progress. They also offer a centralized platform to organize and access important information, reducing the time spent searching for files or data. Furthermore, by automating routine tasks, these tools free up time for creative and strategic thinking, ultimately driving business growth.
Importance of Choosing the Right Tool
While there are numerous time-saving tools available, it's essential to choose the one that best fits your business needs. Different tools offer different features, and what works for one business might not work for another. When selecting a tool, consider factors like its features, cost, ease of use, integration capabilities with other tools you use, and the level of customer support provided.
Time-Saving Tools for Task Management
Task management is a key area in business operations where the right tool can bring a significant time-saving impact. By tracking, organizing, and prioritizing tasks, these tools can boost productivity and keep projects on schedule.
Review of Top Task Management Tools
Task management tools come in various shapes and sizes, each with their unique strengths [3]. Here, we're focusing on three popular options that have proven effective across various industries and business sizes: Trello, Asana, and Monday.com.
Trello: Known for its intuitive interface and Kanban-style organization, Trello allows users to create boards for different projects and cards for tasks within those projects. These cards can be moved from one list to another, representing different stages of a task.
Asana: Asana offers more complex task management functionalities, including task assignments, subtasks, dependencies, and progress tracking. It also features different viewing options, such as lists, boards, and Gantt charts, to suit various project management styles.
Monday.com: Monday.com stands out with its highly customizable features. It lets you manage tasks in multiple views like timelines, kanbans, and spreadsheets, and integrates well with many other tools. It also includes automation and visualization features.
Benefits and Limitations of Each Tool
While all three tools offer valuable features, they also have their benefits and limitations.
Trello's simplicity is its main strength, making it easy for any team member to get started quickly. However, for complex projects, it might lack some needed features.
Asana offers a balance between simplicity and functionality, with a rich set of features suitable for managing more complex tasks. However, its learning curve might be steeper compared to Trello.
Monday.com offers the most flexibility and advanced features among the three. Its ability to handle complex task structures makes it ideal for larger projects. The downside could be its cost, as it tends to be more expensive than the other two.
Tips for Maximizing Each Tool's Potential
To get the most out of these task management tools, it's crucial to use them effectively. Start by thoroughly understanding the features each tool offers and how they align with your needs. Train your team on the chosen tool and ensure everyone is onboard with using it consistently. Also, use the tool not only to assign tasks but to track progress and update statuses.
Time-Saving Tools for Communication
Effective communication is the backbone of any successful team. In a world that's increasingly relying on remote work and digital interactions, having a reliable communication tool is critical.
Review of Top Communication Tools
Choosing the right communication tool can greatly impact how effectively your team collaborates [4]. Here are three top tools that stand out in terms of functionality and user experience: Slack, Microsoft Teams, and Zoom.
Slack: Slack is a real-time messaging app that enables direct messages and group conversations within channels. It also supports voice and video calls and integrates well with a host of other tools, making it a versatile communication hub.
Microsoft Teams: Part of the Microsoft 365 suite, Teams is a unified communication platform that supports chat, voice calls, video meetings, and file sharing. It also integrates with other Microsoft applications, making it convenient for businesses already using the Microsoft ecosystem.
Zoom: Primarily known for its video conferencing capabilities, Zoom provides high-quality video and audio meetings with features like screen sharing, breakout rooms, and recording options. Despite the primary focus on video, it also supports chat messaging.
Benefits and Limitations of Each Tool
Each of these tools has unique benefits and potential limitations.
Slack's strength lies in its simplicity, flexibility, and its powerful integrations with other tools. However, its video conferencing capabilities are limited compared to other tools.
Microsoft Teams offers comprehensive communication features and tight integration with Microsoft products. However, its user interface can be less intuitive compared to Slack.
Zoom excels in video conferencing, offering robust features and reliable performance. However, its text-based communication is less sophisticated compared to Slack or Teams.
Strategies for Streamlining Communication with These Tools
To maximize the benefits of these tools, consider strategies like setting clear communication guidelines, organizing channels or groups efficiently, and utilizing features like 'do not disturb' or 'quiet hours' to minimize distractions. Training your team on the chosen tool can also help in utilizing its full potential.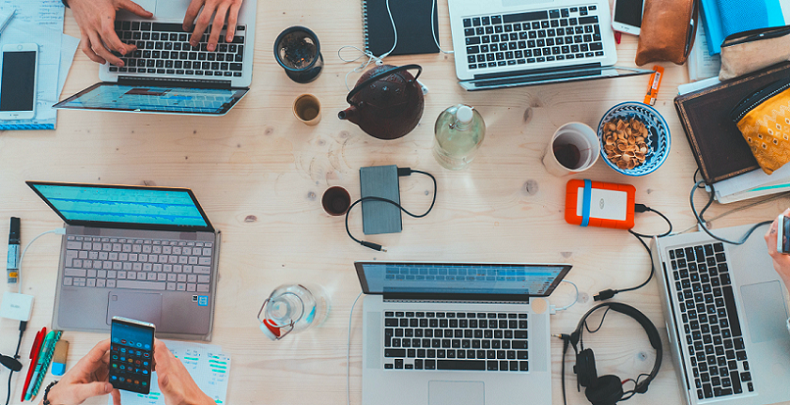 Time-Saving Tools for Document Collaboration
Document collaboration is a significant aspect of most businesses, regardless of their size or industry. Effective document collaboration not only improves team synergy but also expedites project completion. With the right tools, teams can collaboratively edit documents in real-time, track changes, and manage versions with ease.
Review of Top Document Collaboration Tools
There are various tools designed to facilitate document collaboration, but three stand out due to their extensive features and ease of use: Google Workspace, Microsoft 365, and Dropbox Paper.
Google Workspace: Formerly known as G Suite, Google Workspace offers tools like Google Docs, Sheets, and Slides for document, spreadsheet, and presentation collaboration. These tools allow for real-time editing, commenting, and version history tracking.
Microsoft 365: Similar to Google Workspace, Microsoft 365 provides collaborative versions of their popular Office applications like Word, Excel, and PowerPoint. It integrates well with other Microsoft tools, making it a comprehensive solution for businesses in the Microsoft ecosystem.
Dropbox Paper: Although not as feature-rich as Google Workspace or Microsoft 365, Dropbox Paper is a simple and clean collaborative document-editing tool. It supports real-time editing, commenting, and task assignments within documents.
Benefits and Limitations of Each Tool
Each tool comes with its unique benefits and potential drawbacks [5].
Google Workspace is known for its real-time collaboration capabilities and ease of use. However, some advanced formatting or editing features present in Microsoft's tools may be lacking.
Microsoft 365, on the other hand, offers robust features, especially for complex documents, spreadsheets, or presentations. However, real-time collaboration, while possible, is not as smooth or intuitive as in Google Workspace.
Dropbox Paper's strength lies in its simplicity, making it an easy tool to pick up and start using. However, it doesn't support spreadsheets or presentations, and its formatting options are limited compared to the other two.
Tips to Enhance Document Collaboration
To enhance document collaboration, ensure your team is well-versed in using the chosen tool. Use features like commenting and real-time editing to speed up the review and approval processes. Also, keep your documents organized in a clear folder structure, and manage access rights to ensure information security.
Time-Saving Tools for Project Management
Project management encompasses a broad range of activities, including planning, executing, monitoring, controlling, and closing projects. To handle these diverse tasks efficiently, project management tools come into play. These tools provide an overview of the entire project, track progress, and ensure everything is moving along as planned.
Review of Top Project Management Tools
Project management tools come in different forms, each catering to different aspects of project management. Here, we're going to focus on three top-rated tools that have proven successful in a variety of settings: Asana, Trello, and Jira.
Asana: We've mentioned Asana earlier as a task management tool, but it also shines as a project management tool. Asana allows you to plan your work in a timeline, set priorities and deadlines, share details, and coordinate tasks across your team.
Trello: Trello, with its card-based system, is great for managing simple projects. It's easy to use, visually intuitive, and you can see the progress of your project at a glance.
Jira: Developed by Atlassian, Jira is particularly popular in software development for its issue tracking and agile project management features. It can handle complex projects and offers powerful reporting tools.
Benefits and Limitations of Each Tool
Each tool has its own set of benefits and limitations.
Asana is versatile and user-friendly, making it suitable for a variety of project types. However, for very complex projects, it may lack some needed functionalities.
Trello's strength lies in its simplicity and visual appeal, but it may not be suitable for managing larger, more complex projects.
Jira, on the other hand, is designed for complex, large-scale projects and offers advanced features. However, it has a steep learning curve and may be overwhelming for smaller teams or simpler projects.
Strategies for Effective Project Management Using These Tools
Effective use of these tools can significantly streamline your project management process. Start by outlining the scope and requirements of your project, then choose the tool that best fits your needs. Make full use of the tool's features—use boards or timelines for planning, assign tasks, set deadlines, and track progress. Most importantly, ensure all team members are trained and comfortable using the chosen tool for consistent and effective use.
References

[1] 14 Productivity Tools That Save Time and Energy
[2] Always Running Out of Time? Here Are 10 Tools That Can Help Save the Day.
[3] 5 Time Saving Tools For Your Business
[4] 10 Time-Saving Tools for Freelance Business Owners
[5] Technology Tools That Literally Let You Buy Back Your Time