Negotiating a Business Lease: Top Tips for Securing the Perfect Business Space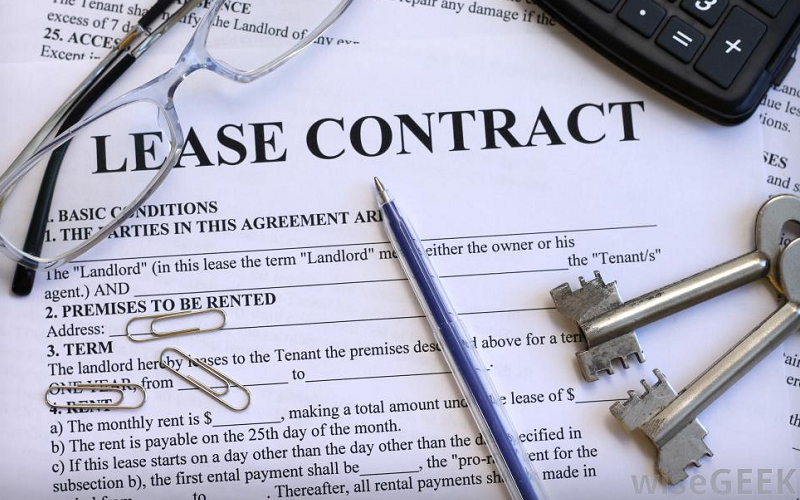 The process of finding and securing that ideal location for your new business goes beyond just picking a place that feels right; it involves understanding and negotiating a commercial lease, a legally binding document that might seem daunting at first. Here we explore the crucial aspects of this process, providing you with guidance on how to effectively navigate your way through commercial lease agreements.
Understanding Leases
It's crucial to understand what a lease is and the key components that make up this critical document. It's the foundational knowledge that will enable you to negotiate effectively and ensure you're getting a deal that suits your business needs.
Definition of a Lease
In simple terms, a commercial lease is a legally binding agreement between a landlord and a tenant. In our context, it gives the tenant—your business—the right to use a commercial property for a specified period and under specific terms and conditions. Commercial leases are typically more complex than residential leases, with terms and conditions more negotiable and varying widely from one lease to another.
Key Components of a Lease
A lease contains numerous clauses, each with its importance and implications. Here are some fundamental elements usually present in a commercial lease:
Parties Involved: This identifies the landlord (lessor) and the tenant (lessee).
Premises: This outlines the specific part of the property you'll have access to.
Lease Term: The length of the lease, usually in years, including any provisions for extensions.
Rent: How much the lease will cost, including how the rent is calculated and when it's due.
Security Deposit: The amount held by the landlord as security against potential breaches of the lease.
Maintenance and Repairs: This clause identifies who is responsible for the upkeep of the property.
Use Clause: This specifies what the property can be used for.
Default and Remedies: This outlines what happens if either party fails to comply with their obligations.
The Importance of Carefully Reviewing a Lease
Every business is unique, and a lease that works well for one might not be as beneficial for another. It's essential to scrutinize each clause, as the specifics can significantly impact your business operations and bottom line.
Understanding your lease agreement means knowing your rights and responsibilities, as well as those of your landlord. Don't be tempted to skim over the fine print or rush the review process—overlooking or misunderstanding a clause could lead to costly mistakes. If you're unsure about any aspect of your lease, consult with a legal professional to ensure you're making an informed decision [1].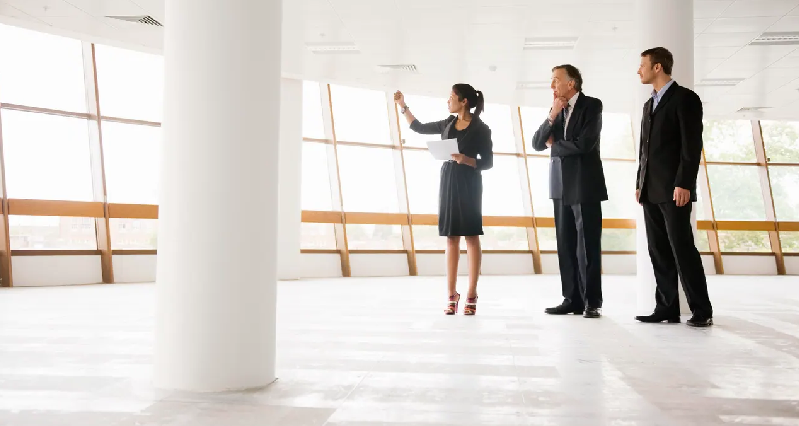 Preparing for Lease Negotiation
Now that you have a solid understanding of leases, it's time to gear up for the negotiation process. Like any significant undertaking, preparation is key. This phase involves several steps, including determining your business needs, researching market rates, and assembling a professional team to support you in the negotiation process.
Determining Business Needs
Understanding your business needs is the cornerstone of a successful lease negotiation. Before you even start looking for properties, consider your business requirements carefully [2].
Evaluating Size and Location Needs
Think about the size of the space you need for your operations, factoring in not only your current staff and equipment but also potential future growth. The location is equally important. Whether you need foot traffic, accessibility for delivery vehicles, proximity to public transport, or a prestigious address, identify the factors that are crucial for your business operations.
Considering Business Growth Projections
Make sure to also consider your business's future needs. If you anticipate significant growth in the next few years, you might outgrow your space before the end of your lease term. Look for a lease with options to expand or sublease extra space if necessary.
Researching Market Rates
Knowledge is power, and in lease negotiations, understanding the current commercial property market is invaluable. Research comparable properties in your desired location to understand the going rates and terms. This research will arm you with the information you need to recognize a good deal or negotiate a better one.
Assembling a Professional Team
Although it's possible to negotiate a lease on your own, having a team of experienced professionals can significantly improve your chances of getting favorable terms.
The Role of a Real Estate Agent
A commercial real estate agent has extensive knowledge of the property market and can provide you with valuable insights. They can help you find suitable properties, give advice on fair market rates, and assist in the initial negotiation with the landlord.
The Importance of a Lawyer
A lawyer, particularly one specializing in commercial real estate, is an indispensable asset when it comes to reviewing the lease. They can identify any potential legal issues and negotiate amendments to protect your interests. Remember, the cost of hiring a lawyer could save you from potential pitfalls and disputes down the line.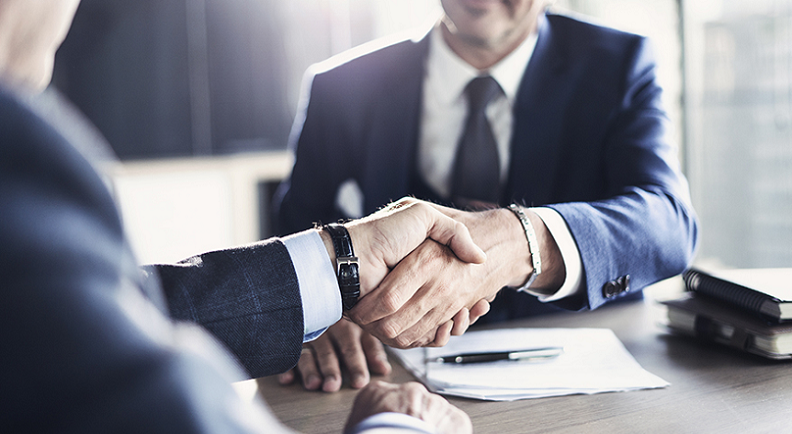 Key Factors to Consider During Lease Negotiations
Once you've prepared yourself adequately, it's time to face the actual negotiation process. This stage will shape the terms of your lease and, consequently, a critical part of your business operations. Knowing the key factors to negotiate in a lease will empower you to secure the most beneficial terms for your business.
Length of Lease Term
The length of your lease, also known as the lease term, is one of the most critical components of your agreement. Whether you opt for a short-term lease for flexibility or a long-term lease for stability will largely depend on your business's nature and long-term plans [3].
Consider negotiating for a shorter initial term with the option to renew. This provides more flexibility if your business changes significantly and needs to relocate or require a larger space.
Rent Amount and Incremental Increases
The base rent you'll pay is probably the first thing you think about when considering a lease. Ensure the amount is something your business can comfortably afford, not only now but throughout the term of the lease.
Also, most commercial leases include provisions for rent increases, usually annually. Ensure these are reasonable and something your business can handle. They should be clear, predictable, and ideally, capped to avoid unexpected, high increases.
Additional Costs (Maintenance, Utilities, Taxes)
On top of the base rent, tenants often have to pay additional costs, including their share of property insurance, property taxes, and maintenance fees, collectively known as Common Area Maintenance (CAM) fees. These costs can significantly impact the total amount you pay each year.
Negotiate the specifics of these additional costs, ensuring that they are fair and within your budget. Also, ask for a cap on CAM fees to protect against drastic increases.
Lease Renewal Options
Having the option to renew your lease for additional terms can provide security for your business. It allows you to stay in the location where your customer base knows to find you.
Negotiate the conditions of lease renewal, including the length of renewal terms, the number of times you can renew, and how the rent will be determined upon renewal [4].
Tenant Improvement Allowance
Many commercial spaces require modifications or improvements to fit the specific needs of the business. These changes, known as tenant improvements (TI), can be costly.
Negotiate a Tenant Improvement Allowance into your lease. This is an agreed-upon amount that the landlord contributes towards improvement costs.
Escape Clause/Early Termination
Sometimes, despite all your planning, things don't go as expected. Having an escape clause, or an early termination clause, allows you to exit the lease early if necessary.
Work with your lawyer to negotiate the conditions under which you could break the lease, ensuring they align with potential changes or challenges your business might face.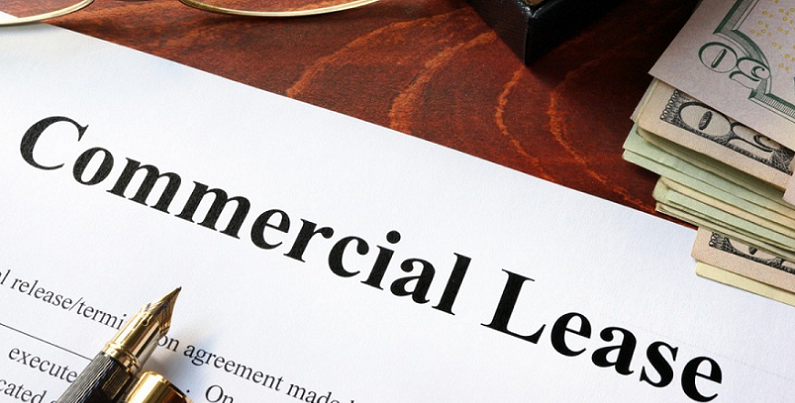 Tips for Effective Negotiation
Having understood the factors to consider in your lease negotiation, it's now time to hone your negotiation skills. Here, we share top tips to help you effectively negotiate your commercial lease terms, boosting your chances of securing a beneficial agreement for your business.
Understanding Landlord's Perspective
Every successful negotiation starts with understanding the other party's point of view. Knowing what motivates landlords – such as keeping their properties leased, maintaining property value, and securing stable income – can give you an edge. Tailor your negotiation strategy to align with the landlord's interests, highlighting the benefits they'd gain from your proposals [5].
Creating a Win-Win Situation
Strive for a negotiation outcome that benefits both you and the landlord. Creating a win-win situation not only increases the chances of agreement but also fosters a better long-term relationship with your landlord.
The Importance of Flexibility and Compromise
Remember that negotiation is a give-and-take process. Be clear about your must-haves, but stay flexible on other aspects. Willingness to compromise on less critical terms can often lead to concessions from the landlord on your top priorities.
Leveraging Market Research
Use the market data you collected during your preparation stage. Real-world examples of rents and conditions in similar locations are strong arguments for your proposed lease terms.
Importance of Being Prepared to Walk Away
While securing a lease is important, committing to unfavorable terms can harm your business in the long run. Know your walk-away point—the point at which the deal is no longer beneficial for your business. If negotiations hit this point, be ready to walk away. There are always other properties, and the right one is worth the wait.
The Importance of Legal Review
After extensive preparation and negotiation, you're likely eager to sign the lease and move into your new business space. However, there's one critical step left: the legal review. This step ensures that the lease agreement genuinely represents the terms you've negotiated and protects your interests.
Protecting Your Business Interests
A lease is a legally binding contract. Once signed, it can be challenging and costly to change its terms or break the agreement. Therefore, it's vital to ensure every detail of your lease is correct and in your favor before signing.
Identifying Hidden Clauses or Terms
A legal professional can help you identify any hidden or unfavorable terms within your lease. Lawyers experienced in commercial leases will understand the jargon and can translate the fine print into understandable language. They'll spot any potential issues or traps that you might overlook, ensuring that there are no unpleasant surprises later.
Making Necessary Adjustments
After the legal review, there may be necessary adjustments or changes to make in your lease agreement. These might include the removal of unfair clauses or the addition of protections for your business. A lawyer can help negotiate these amendments with your landlord, further safeguarding your interests.
Peace of Mind
Perhaps one of the most significant benefits of a legal review is the peace of mind it brings. Knowing a professional has thoroughly checked your lease, you can sign with confidence, ensuring you're making a well-informed decision that serves your business's best interests.
References

[1] How To Negotiate A Commercial Lease
[2] How To Negotiate Commercial Leases That Favor Tenants
[3] Your First Commercial Lease: How to Prepare and What to Expect
[4] 9 Tips on Negotiating Your Commercial Lease
[5] 16 Tips to Negotiate a Favorable Retail Lease