Location, Location, Location: How to Choose the Right Spot for Your Business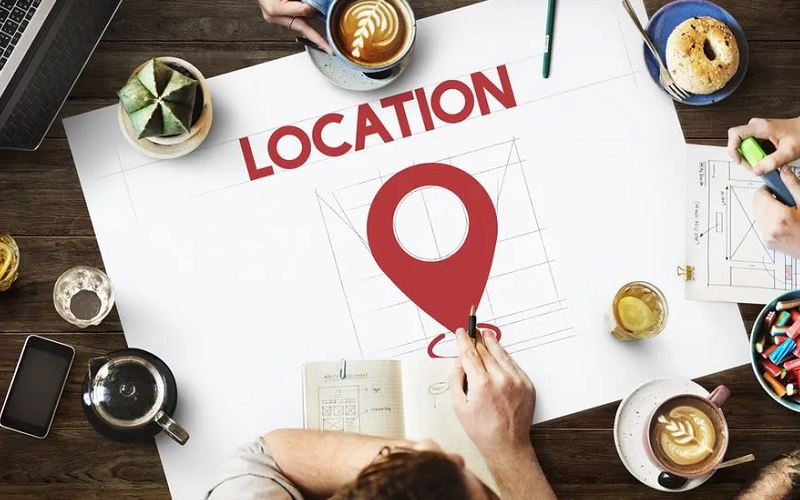 "Location, Location, Location!" It's a phrase that's been echoed time and again, particularly in the world of business. But what does it truly mean, and more importantly, why does it matter so much? As an entrepreneur ready to launch your dream venture, selecting the right spot for your business is as critical as your business concept, the team you assemble, or the funding you secure. It can spell the difference between a flourishing enterprise and one that struggles to gain traction.
Understanding the Role of Location in Business Success
While it's quite common to hear about the significance of location in business, we must delve into the nuances that make this factor a linchpin in determining business success. From the "Location, Location, Location" concept to statistical evidence and real-world case studies, we dissect why location matters so much in business.
Examination of the "Location, Location, Location" Concept
The adage, "Location, Location, Location," has been a cornerstone in business, particularly in retail and real estate sectors, for many years. This catchy phrase stresses that location is key to a successful business, with the repetition underlining its significance. The mantra essentially points out that a good or bad location can either make or break a business.
A good location can provide visibility, attract your target market, keep you close to suppliers, and even give you an edge over your competition. It can also affect your operational costs, staffing, and business expansion plans. In contrast, a poor location might lead to less foot traffic, higher operation costs, difficulty in supply chain management, and limited growth potential.
Statistical Overview: Business Success Related to Location
Multiple studies have highlighted the impact of location on business success. For instance, a report by the U.S. Small Business Administration has found that location significantly influences sales, profits, and even the survival of small businesses. Meanwhile, a study published in the International Journal of Business and Management discovered a strong correlation between location and customer satisfaction, which further drives business growth [1].
Case Studies: Examples of Successful Location-Based Decisions
Let's consider some real-world examples that demonstrate the importance of strategic location decisions.
Starbucks is a global brand today, but it started as a single store in Seattle's Pike Place Market in 1971. The location was perfect with its high foot traffic and proximity to offices, driving the initial success of the brand. Their location strategy continues to be a key driver of their global success.
On a different note, the retail giant Walmart's strategy of setting up stores in rural areas, which were underserved by other retailers, played a significant role in its rise to the top. The company effectively tapped into a market that was overlooked by its competitors, turning location into a competitive advantage.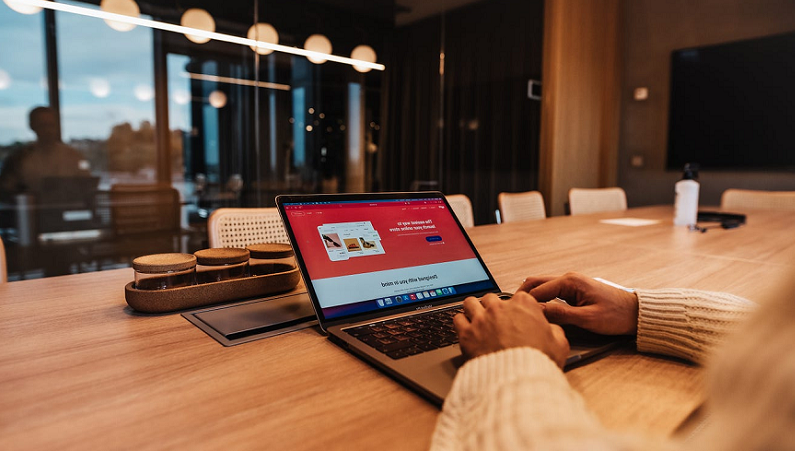 Factors to Consider When Choosing a Business Location
Choosing a business location is a complex decision that requires careful consideration of multiple factors. Each business will have unique requirements, and thus, there is no one-size-fits-all solution. The best location for your business will depend on a mix of these factors, tailored to your specific needs and goals.
Demographics
Demographics are an essential starting point when you're considering where to set up your business [2].
Age Range
Depending on the nature of your business, the age range of your target audience can influence your location choice. For instance, a toy store would ideally be located in an area with a high population of families with young children.
Income Levels
The income levels of the local population also matter. For instance, if your business caters to high-end consumers, you may want to choose a location in an affluent neighborhood.
Local Customer Behaviors and Preferences
Understanding local customer behaviors and preferences can help you position your business to meet local demands. Are local consumers value-driven or quality-conscious? Do they prefer online shopping or in-store experiences?
Accessibility and Visibility
Next, let's delve into how accessibility and visibility can make or break your business's appeal to your customers [3].
Proximity to Target Market
Your location should ideally be close to where your target market resides, works, or frequently visits. This reduces travel inconvenience and increases the likelihood of impulse visits.
Transportation Routes and Parking Facilities
Easy access to public transportation or convenient parking facilities can significantly influence customer footfall. Customers are more likely to visit businesses that are easy to reach and convenient to shop at.
Competition
Competition is a vital factor that can affect your business performance.
Proximity to Competitors
While proximity to competitors can mean a saturated market, it can also indicate a thriving marketplace. Assessing the level of competition in the area can provide useful insights into market viability.
Market Saturation Analysis
An area teeming with competitors might be challenging to penetrate, but a complete absence of competition could signify a lack of demand. Therefore, an analysis of market saturation is essential.
Costs
Now, let's discuss one of the most critical aspects of your location decision – the costs involved.
Lease and Rental Rates
Lease or rental rates will directly affect your overhead expenses. Ensure the location is financially viable for your business.
Local Tax Laws
Local tax laws can significantly impact your operating costs. Areas with lower tax rates may offer substantial cost advantages.
Local Labour Market
The local labor market is another crucial consideration for your business location.
Workforce Availability and Skills
The availability of a suitable workforce in terms of skills, qualifications, and labor costs can influence your location decision, especially if your business is labor-intensive.
Local Employment Laws
Understanding local employment laws, including minimum wage legislation, can help prevent legal complications and can affect labor costs.
Local Amenities and Infrastructure
A location's infrastructure and local amenities can make it more attractive for both your customers and your employees [4].
Utility Services
Reliable services like electricity, water, internet, and waste management are critical. Ensure the location has dependable services to support your operations.
Proximity to Suppliers
Being close to suppliers can lower delivery costs and lead times, making your supply chain more efficient.
Future Growth Considerations
Finally, consider future growth potential when choosing a location for your business.
Expansion Possibilities
Choose a location that offers room for growth or expansion. A small space may be sufficient initially, but it may limit your growth in the long run.
Community Development Plans
Check community development plans for any future changes in the area that may affect your business, positively or negatively. These may include upcoming residential developments, infrastructural changes, or new business regulations.
Researching Potential Business Locations
After understanding the critical factors that influence your business location choice, the next step involves conducting thorough research to identify potential sites. The process of researching can seem daunting, but utilizing the right resources and methods can simplify it significantly.
Online Research Tools and Resources
The Internet has a wealth of tools and resources that can aid your search for the perfect business location. From demographic data to market insights, these tools offer invaluable information that can shape your decision.
Websites such as the U.S. Census Bureau or local government sites can provide comprehensive demographic data for specific areas. Online mapping services like Google Maps can offer visual insights into the neighborhood, traffic patterns, and nearby businesses. Commercial real estate platforms can provide a wealth of information about available commercial properties, their costs, and features.
Physical Site Visits and Evaluation
While online research provides valuable initial insights, nothing can replace the value of a physical site visit. When you visit a potential location, you can evaluate its condition, assess the surrounding area, gauge foot traffic, and even talk to neighboring businesses.
You can also get a feel for the local community, observe customer behaviors, and spot any issues that might not be apparent in online listings, such as parking difficulties or noise levels [5].
Seeking Professional Advice
Given the importance and complexity of choosing a business location, it can be highly beneficial to seek professional advice. Real estate agents, local business advisors, or economic development offices can provide expert insights into local market conditions, zoning regulations, and potential incentives.
Attorneys can guide you through the legal implications of your location choice, while accountants can help you understand the financial aspects. Engaging such professionals can add to your upfront costs, but it's an investment that can save you from costly mistakes and ensure you make an informed decision.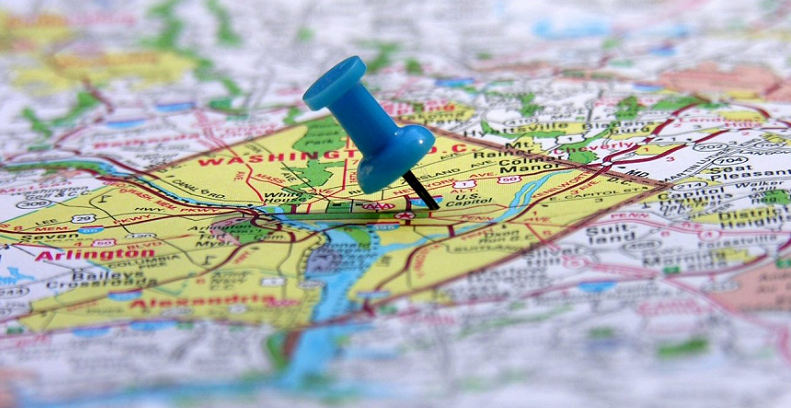 Legal Considerations When Selecting a Business Location
Choosing the right location for your business is not only about finding a place that suits your operational needs and marketing strategy. There are also legal considerations that must be taken into account. Ignoring these aspects could lead to legal disputes, penalties, or even business closure. Hence, understanding the legal landscape of your chosen location is crucial.
Understanding Zoning Laws
Zoning laws regulate how a piece of land in a specific geographic area can be used. These laws can significantly impact your business, dictating whether you can operate a particular type of business in your chosen location or not.
Before you finalize a location, check with the local city or county planning department to understand the zoning regulations applicable to the area. You may also need to find out if there are any proposed changes to the zoning laws that might affect your business in the future.
Compliance with Health and Safety Regulations
Depending on the nature of your business, you may need to comply with specific health and safety regulations. For instance, restaurants must follow health department regulations concerning food safety, cleanliness, and waste disposal.
Similarly, businesses that deal with chemicals or hazardous materials would need to adhere to safety regulations to protect employees and the environment. Ensure that your chosen location allows you to comply with all relevant health and safety regulations.
Environmental Restrictions and Guidelines
Certain businesses may also need to consider environmental restrictions. For example, if your business involves manufacturing or waste disposal, you might have to follow guidelines set by the Environmental Protection Agency (EPA) or other local bodies.
Moreover, if the property you're considering is in a flood zone or an area prone to natural disasters, it may involve additional building requirements or insurance costs. Make sure to review any environmental restrictions or requirements before committing to a location.
References

[1] Tips on Choosing The Right Location for Your Business
[2] Six factors to consider when choosing a business location
[3] 10 Things to Consider When Choosing a Location for Your Business
[4] Pick your business location
[5] How to choose the right location for your business