The ABCs of DBAs: When and Why to File a 'Doing Business As' Name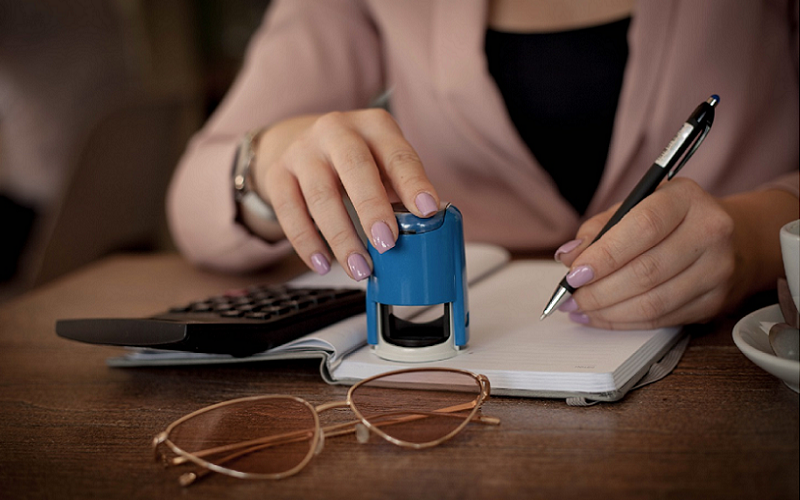 Stepping into the world of entrepreneurship involves navigating through a maze of legalities, one of which is the concept of "Doing Business As" or DBA. A DBA, often called a trade name, fictitious name, or assumed name, allows your business to operate under a name that differs from its legal name. But when is the right time to file a DBA, and why should you consider it for your business?
Introduction to 'Doing Business As' (DBA)
A "Doing Business As" (DBA) name is an alias that a business uses instead of its official legal name. For example, if "XYZ Enterprises, LLC" wanted to do business as "Fancy Shoes," it would need to file a DBA for "Fancy Shoes." This filing is crucial because it informs the public about the true owner of a business, creating transparency and trust.
Filing a DBA has multiple benefits. For starters, it allows your business to legally operate under a different name, which could be more marketable or better represent your business services or products. Furthermore, in some jurisdictions, you may need a DBA to open a bank account or enter into contracts under your business name. We'll be exploring more benefits in the sections to come.
If you're a sole proprietor or partnership, a DBA lets you use a business name without the need to create a formal corporation or limited liability company (LLC). Also, existing corporations or LLCs may file a DBA to operate new businesses under different names without creating entirely new business entities. Regardless of the size or type of your business, understanding DBAs is crucial as they can be an integral part of your business identity and growth strategy.
Understanding the Concept of DBA
By grasping its definition, differences from a legal business name, and dispelling common myths, you can make informed decisions about filing a DBA for your business.
Definition and Background of DBA
A 'Doing Business As' (DBA) name, also known as a fictitious business name, assumed business name, or trade name, is a business name that is different from your personal name, the names of your partners, or the officially registered name of your LLC or corporation. This concept has its roots in consumer protection law – to prevent unscrupulous business owners from operating under different names to evade legal trouble. Filing a DBA informs the public about who is conducting business under a certain name.
The Differences Between a Legal Business Name and a DBA
A legal business name is the official name of the entity that owns the business. It's the name you use on your government forms and official documents. For a sole proprietor, it's the owner's full name. For partnerships, it's the name given in your partnership agreement, or the last names of the partners. For LLCs or corporations, it's the name you registered with the state agency.
A DBA, on the other hand, is a pseudonym used by the business that doesn't replace the legal name but acts as an additional, permissible name for business operations. For example, if Jane Doe, a sole proprietor, wanted to do business as "Jane's Jam Factory," she'd need to file a DBA [1].
Common Myths and Misunderstandings About DBAs
Myths surrounding DBAs often deter businesses from taking advantage of them. One common misunderstanding is that a DBA is a type of business entity like an LLC or corporation. In reality, a DBA is just a name and does not provide any legal protection or structure.
Another myth is that once you register a DBA, the name is protected and others can't use it. However, a DBA doesn't grant exclusive rights to the name. For that, you need a trademark.
Understanding the true nature of a DBA can help your business utilize it effectively. It's not a business structure or a way to protect a business name, but it is a powerful tool for flexibility in branding and managing your business.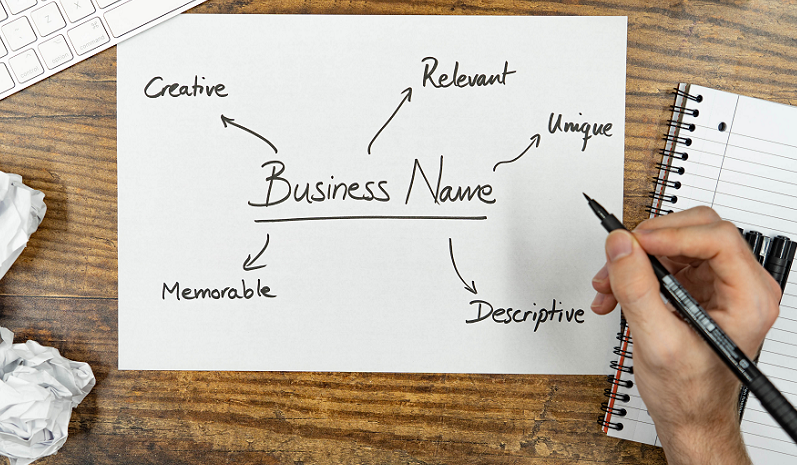 When to File a DBA
Now that we've clarified the nature and purpose of a DBA, it's time to consider when you might need to file one for your business. While the specific requirements may vary depending on your state's regulations and your business type, there are certain common scenarios when a DBA becomes necessary or advantageous.
Situations When a Business May Need a DBA
The first and most apparent scenario requiring a DBA is when a sole proprietor or a partnership wishes to do business under a name that doesn't include the owners' legal names.
Similarly, an existing LLC or corporation may want to do business under a name that is different from the name registered at the time of formation. In such cases, a DBA becomes necessary.
Another situation where a DBA might be beneficial is when your business plans to launch a new product or service line and wants to market it under a different name. In such cases, filing a DBA for the new name can add to your marketing strategy [2].
The Legal Implications of Not Filing a DBA When Required
Operating a business under a different name without proper DBA filing can lead to several legal implications. These can range from fines and penalties by governing authorities to legal issues arising from business transactions conducted under the unregistered name.
Moreover, many states prohibit the enforcement of any contracts entered into under the unregistered DBA, meaning you could lose the ability to enforce your business contracts until the DBA is properly registered.
Case Studies: Successful Use of DBA
To provide some real-world context, let's look at a couple of illustrative examples. A well-known case is Dunkin' Donuts. While "Dunkin' Donuts" is a registered trademark, the business operates under a parent company named "Dunkin' Brands, Inc." This allows the brand to operate under a more market-friendly name than its legal, corporate title.
Another example is Alphabet Inc., the parent company of Google. When the company wanted to diversify its businesses, it restructured its organization, made Alphabet the parent company, and Google became a subsidiary. This way, all other projects that are not part of Google's core business can operate under Alphabet without affecting Google's brand image.
These examples demonstrate how DBAs can offer businesses the flexibility to expand or diversify their operations while maintaining a cohesive brand identity.
Advantages of Filing a DBA
Filing a DBA not only offers legal compliance but also provides several strategic benefits for your business. Understanding these advantages can help you decide whether a DBA is the right step for your business operations.
Enhancing Business Credibility
In many cases, operating under a DBA can enhance your business's professional image and credibility. A distinctive business name can make your enterprise appear more established and reputable in the eyes of customers, suppliers, and partners. This is especially useful for sole proprietors or partnerships that might otherwise have to use their personal names for business dealings [3].
Facilitating Branding and Marketing Efforts
A DBA can play a significant role in your branding and marketing strategies. It allows you to create a business name that resonates with your target audience and accurately reflects your products or services. It gives your business an identity that can be crucial for your branding, marketing, and overall customer engagement.
Enhancing Privacy and Security
For sole proprietors and partnerships, using a DBA provides a layer of privacy since the business's official documents will carry the DBA name instead of the business owners' personal names. This can help keep your personal and business identities separate.
Expanding Business Operations
If your business plans to introduce new product lines or services, you might want to market them under a new name to avoid confusing your existing customer base. Filing a DBA allows you to use a new name for the new operations, helping you segment your market and cater to different customer groups more effectively. This is particularly useful for businesses that want to test out new markets or diversify without impacting their existing brand.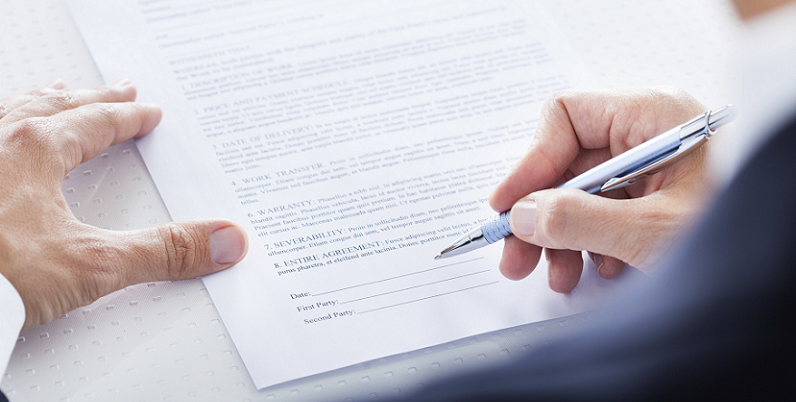 The Process of Filing a DBA
If you have decided that filing a DBA is the right path for your business, the next step is understanding how to do it. While the process may vary by state and county, we'll outline the general steps involved to give you an idea of what to expect. Always make sure to check the specific regulations of your state or consult with a business advisor or attorney.
Determining If a DBA is Right for Your Business
The first step is deciding if a DBA is necessary or beneficial for your business. This typically involves a careful evaluation of your business plans, including branding considerations, expansion strategies, and legal compliance. You might also need to consider the costs involved, such as filing fees and the cost of advertising your DBA, which is a requirement in some jurisdictions [4].
Steps to File a DBA
Once you've determined that a DBA is right for your business, you can proceed with the filing process. Here are the general steps involved:
Conduct a Name Search: Before filing, you need to ensure the name you want isn't already in use. This usually involves a search in your state's business database or the county recorder's office.
Fill Out the Necessary Paperwork: Next, you need to fill out the DBA registration form. The specific form and the information required may vary, but generally, it includes details like your legal business name, the DBA name, and your business address.
Pay the Filing Fee: There is typically a fee to file a DBA. The amount varies by state and can range anywhere from $10 to $100.
Publish Notice of Your DBA: In many states, you're required to publish a notice in a local newspaper announcing your DBA. The specific requirements vary, so be sure to check your local laws.
Renewing and Managing Your DBA
Remember, a DBA isn't permanent. Many states require you to renew your DBA every few years. Failure to do so could result in losing your rights to the name. It's also important to update your DBA registration if there are any changes to your business, such as an address change.
Understanding the Limitations of a DBA
While DBAs offer several advantages, it's equally important to understand their limitations. A DBA does not provide the same benefits as other legal business structures and has its own set of restrictions. Understanding these limitations can help you make a well-informed decision about whether a DBA fits into your business plan.
A DBA is Not a Separate Legal Entity
One of the most crucial points to remember about a DBA is that it is not a separate legal entity. The DBA is merely a different name under which the business operates. Unlike corporations or LLCs, a DBA does not provide any legal or financial protection to the business owner. For instance, if your business incurs debts, you are personally liable for them, even if the business operates under a DBA [5].
A DBA Does Not Provide Name Protection
While filing a DBA ensures that your business name is not identical to an existing name in your state or county, it does not prevent anyone else from using the same name elsewhere. If you want to secure exclusive rights to your business name, you'll need to register a trademark.
A DBA Does Not Influence Business Taxes
A DBA has no impact on how your business is taxed. Since a DBA is not a separate legal entity, it does not change your business's tax status. Your tax obligations remain the same as they were without the DBA.
DBAs Can't Use Certain Words
When choosing a name for your DBA, remember that certain words and phrases may be off-limits. Most states prohibit or restrict the use of words that could confuse your DBA with a government agency (like FBI or Treasury), and terms that suggest your business is a corporation or LLC when it's not.
References

[1] 'Doing Business As': How to Register a DBA Name
[2] DBA (Doing Business As): What Is It and How Do I Register?
[3] DBA Registration Guide: How To File A DBA
[4] Doing Business As (DBA)
[5] Do I Need a DBA for My LLC?