Selecting a Business Name: Tips for a Name That Sticks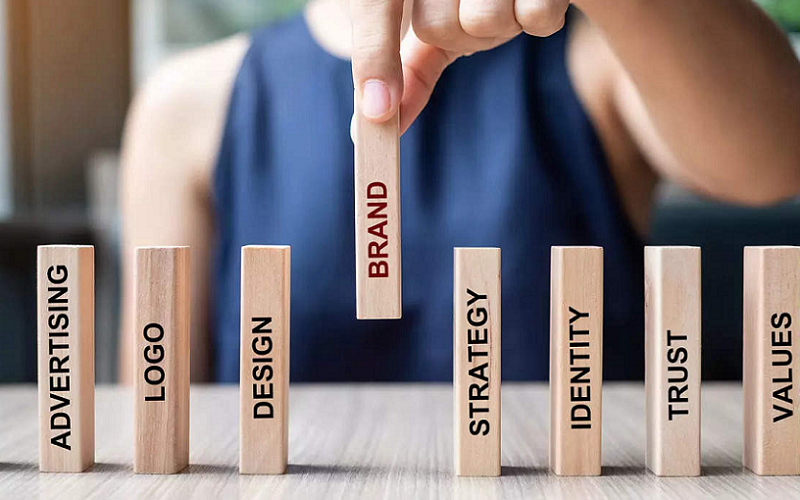 Choosing the perfect business name can feel like finding a needle in a haystack. A name that encapsulates your brand's identity, resonates with your target audience, stands out from the competition, and has the potential to become an iconic emblem of your venture's vision. Not an easy task, right? Yet, the importance of a well-chosen business name cannot be overstated. It's often the first interaction potential customers have with your brand, and it can set the tone for all their future encounters. A compelling business name can captivate, intrigue, and inspire trust, while a poorly chosen one can cause confusion or, worse, indifference.
Understanding the Significance of a Business Name
A business name isn't just a random sequence of words. Instead, it carries immense power and value for your company. It's important to comprehend the significance a business name holds before you embark on the journey of naming or re-naming your venture.
The Role of a Business Name in Branding
Your business name is the cornerstone of your brand. It's what gets imprinted on your products, quoted in media, shared on social platforms, and remembered by customers. A well-thought-out name can lay a solid foundation for your branding efforts, helping to communicate your business's purpose, vision, and values effectively.
Think of some of the globally recognized business names like Apple, Amazon, or Nike. Each of these names reinforces the brand image and the message they wish to convey. Apple, for instance, uses the concept of an 'apple' to symbolize knowledge and innovation, which perfectly aligns with their commitment to creating innovative technology.
Impact of a Business Name on Customer Perception
The old saying, "First impressions matter," rings especially true in the business world. Your business name is often the first point of contact with potential customers, playing a crucial role in shaping their perception. An innovative, easy-to-remember name can make your business appear creative and customer-friendly. On the other hand, a complicated or hard-to-pronounce name may lead to confusion or, worse, drive customers away.
Additionally, your business name can reflect your professionalism and credibility. A well-chosen name indicates that you take your business seriously and have invested time and effort into its establishment, which can instill trust in your potential customers.
Business Name's Role in Differentiating From Competition
In a crowded marketplace, a distinctive business name can help your brand stand out. It differentiates you from your competitors and makes it easier for customers to recognize your business. Moreover, it can highlight your unique selling proposition.
For instance, a company like 'Whole Foods Market' immediately stands out in the grocery market. Their name signals their focus on natural, organic products, differentiating them from typical grocery chains. By choosing a name that communicates your unique offerings or approach, you're setting your business up for success from the start [1].
What Makes a Good Business Name
Having recognized the significance of a business name, it's time to delve into what makes a good business name. While it's true that every business is unique and there's no one-size-fits-all approach to choosing a business name, certain qualities contribute to the effectiveness of a name.
Clarity and Simplicity
The KISS (Keep It Simple, Stupid) principle is vital when choosing a business name. It should be easy to pronounce, spell, and remember. A clear and simple name can help your business be more easily recognized and remembered by your customers. It also reduces the risk of potential mispronunciations or misspellings that could confuse customers or direct them elsewhere.
Remember, if your customers have to put effort into understanding your business name, it might act as a barrier, causing you to lose potential clientele. Consider Google, a simple, two-syllable name that's become a staple in the modern vocabulary because of its simplicity and ease of use.
Relevance to Your Business
While being unique and creative is crucial, your business name should ideally have some connection to what you do. It should give customers a general idea about your business or convey a certain emotion or idea related to your offerings. For example, if you're running a bakery, having a name that reflects the deliciousness, freshness, or artisanal nature of your baked goods could be an excellent idea [2].
However, remember to strike a balance. Don't choose a name so explicit that it restricts your business growth in the future. For instance, if you name your bakery "Cupcakes Heaven," you might find it challenging to add other baked goods to your product line down the road.
Memorability
In a world overflowing with business names, having a memorable one can set you apart. A name that stands out from the crowd has a higher chance of being remembered by your customers. Unusual words, alliterations, puns, or rhymes can enhance the memorability of your business name. However, it's essential that these elements align with your brand and business.
A great example is the name "Coca-Cola". The use of alliteration and the slightly unusual but easy-to-remember word 'Coca' has contributed to making it one of the most recognized brand names worldwide.
Uniqueness
Finally, your business name needs to be unique, not just to differentiate it from your competition, but also for legal reasons, which we'll explore more in the next section. Your business name should not infringe on the rights of an already established business. Tools like business name checkers can help ensure that your chosen name doesn't already exist in your industry or market.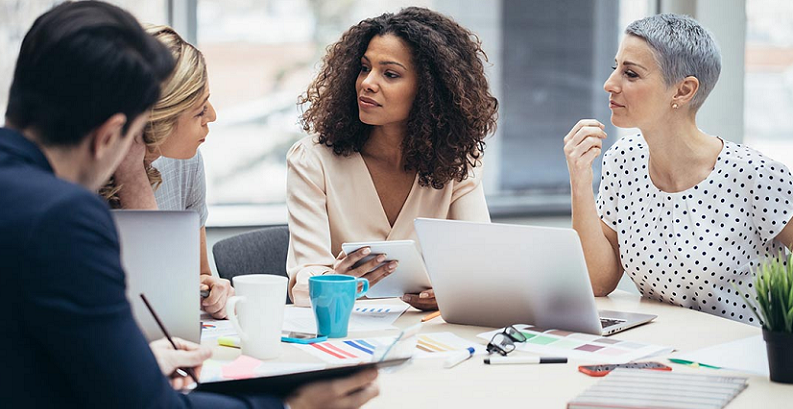 Legal Considerations for Choosing a Business Name
Naming a business isn't just a creative exercise; there are legal considerations to keep in mind. It's essential to ensure that your chosen name doesn't infringe upon existing trademarks and that it complies with the legal requirements of your business's location.
Trademark Infringement and How to Avoid it
Trademark infringement is a violation of the exclusive rights held by a trademark owner, and it occurs when one party uses a trademark that's identical or confusingly similar to a trademark owned by someone else, in relation to products or services which are identical or similar to the products or services which the registration covers.
In the context of naming your business, it means you must avoid choosing a name already in use or a name so similar that it could confuse customers. This isn't just about avoiding legal disputes; it also prevents your customers from mixing up your business with another one.
To avoid potential infringement, consider conducting a trademark search using online tools such as the United States Patent and Trademark Office's (USPTO) Trademark Electronic Search System (TESS), or the corresponding tools in your country if you're not based in the U.S [3].
Conducting a Business Name Search
Aside from trademark considerations, it's crucial to ensure your chosen name is not already in use by another business in your state or country. Conduct a thorough search using your state's Secretary of State database (or the corresponding authority in your country) and consider checking online domain availability if you plan to set up a website.
Remember, each state or country might have different regulations about business name availability and how similar a name can be to existing businesses, so be sure to understand and comply with these rules.
Registering Your Business Name
Once you've confirmed your business name is unique and free from potential trademark conflicts, it's time to register it. The process varies depending on your business structure and location. If you're operating under a sole proprietorship or partnership, your legal name is your business name by default. To use a different name, you typically need to register a "Doing Business As" (DBA) name [4].
For corporations, LLCs, or other structured entities, the business name will be registered as part of the formation paperwork. You might also want to register your business name as a federal and/or state trademark if you want exclusive nationwide rights to that name.
Remember, legal considerations are just as important as creative ones when choosing a business name. Taking these steps ensures that your name is legally compliant and helps avoid potential lawsuits or rebranding that could harm your business in the future.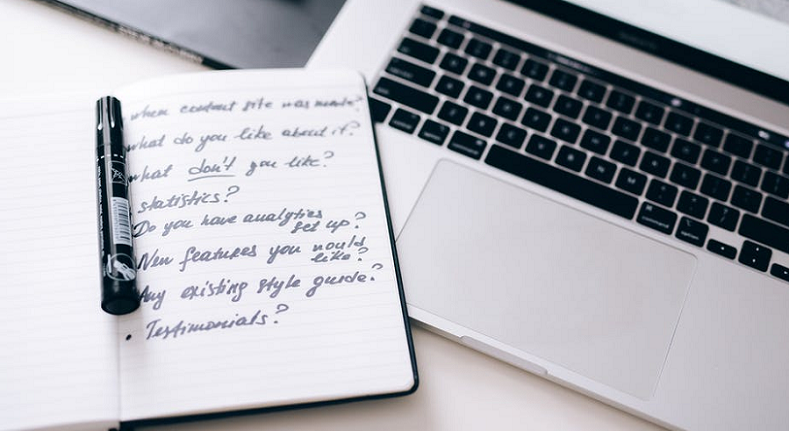 Practical Tips for Choosing a Business Name That Sticks
Now that we've discussed the critical elements of a good business name and the legal considerations involved, it's time to get to the exciting part: selecting a name for your business. But where do you start?
Keep it Short and Easy to Pronounce
One of the keys to a memorable name is keeping it short and sweet. The shorter the name, the easier it is to remember. Additionally, an easy-to-pronounce name is more likely to spread through word-of-mouth, an invaluable form of marketing.
When testing if your name is easy to pronounce, consider the various ways someone might say it. If there are too many pronunciation options, it might lead to confusion. Use phonetic simplicity to your advantage, much like popular brands such as Uber and Apple.
Reflect Your Brand's Identity and Values
Your business name should be a reflection of your brand's identity and values. This doesn't necessarily mean that it has to describe your business literally. Instead, it can evoke the feeling or idea that you want associated with your brand.
Consider the brand name "Patagonia". While it doesn't state that they sell outdoor clothing and gear, the name evokes the ruggedness and adventurous spirit of the Patagonia region in South America, aligning perfectly with the brand's identity.
Use Meaningful Words or Phrases
A name becomes a lot more memorable if it holds meaning. Try to use words or phrases that have some significance to your business, industry, or the message you want to convey. This could be a metaphor, a word in a different language, or even a combination of two meaningful words.
Take the brand name "LinkedIn" for example. It's a simple yet powerful combination of two meaningful words, "linked" and "in," reflecting the company's mission of connecting professionals worldwide.
Make it Future-proof: Avoiding Names That Limit Business Growth
It's essential to choose a name that won't limit your business as it grows and evolves. Avoid names that are too specific to a particular product, service, or region, unless you're sure your business will always stick to that niche. For example, "Just Winter Jackets" could limit your clothing business if you decide to expand your range to other clothing items or seasons [5].
Brainstorming Your Business Name: Strategies and Techniques
Once you have a good understanding of what makes a great business name and the legal considerations, the next step is to start brainstorming. This process can be exciting but also a bit overwhelming given the weight that the name carries.
Mind Mapping
Mind mapping is a fantastic way to visualize related thoughts and ideas around your business. Start by writing down the key concepts of your business in the center of a sheet of paper. Then branch out with related ideas, words, and phrases. Don't filter yourself in this process; just let the ideas flow. You never know which word or phrase might spark the perfect business name.
Word Association
In this method, write down a word related to your business and then list any words that come to mind when you think about that initial word. For example, if you're starting a coffee shop, you might write down words like "aroma," "morning," "roast," or "beans." These associated words might lead you to a unique and memorable business name.
Use Name Generation Tools
There are plenty of online business name generators that can provide you with a wide range of options. These tools usually require you to enter a keyword, and then they generate related names. While these names are often quite generic, they can serve as a springboard for your creative process.
Seek Feedback
Once you've generated a list of potential business names, seek feedback. You can ask family, friends, potential customers, or even conduct an online survey. Feedback can help you understand how your potential names are perceived and remembered by others.
Take Your Time
Don't rush the process. Finding the right name for your business is an important decision and worth the investment of time and thought. Take breaks when you need to, and don't be discouraged if the perfect name doesn't appear right away. Sometimes, it takes a little time for the best ideas to surface.
Mistakes to Avoid When Naming Your Business
Recognizing common mistakes in the naming process can save you from future headaches. Here, we look into some common missteps to avoid, including neglecting to consider web presence, not thinking from a global perspective, and overlooking cultural implications.
Neglecting to Consider Web Presence
In today's digital age, having a strong online presence is crucial for almost any business. When selecting your business name, not considering domain name availability or social media handles could put you at a disadvantage. Your business name should ideally be available as a '.com' domain, and also be free on popular social media platforms. This helps in creating a consistent brand identity across all platforms.
Not Thinking Globally
Even if you're starting as a local business, don't limit your name to a particular geographic location unless it's integral to your business model. You never know how your business might expand in the future, and a geographically specific name could potentially limit your growth. Additionally, check if your chosen name means something unintended in another language, which could lead to future complications if you expand internationally.
Overlooking Cultural Implications
The connotations and cultural implications of words vary significantly across different regions and cultures. What sounds perfect in one language or culture might have a negative connotation in another. Do your research and ensure that your chosen name doesn't inadvertently offend or mislead any cultural groups.
Ignoring Legal Aspects
As we discussed earlier, failing to consider legal aspects can lead to severe consequences, including costly legal battles. Always do a thorough search for existing trademarks and business names before settling on a name. Additionally, ensure to register your business name and trademark it, if applicable.
Choosing a Limiting Name
A common mistake is choosing a name that's too descriptive or specific, which might limit your business's future growth and expansion. Your business name should be flexible enough to accommodate new products, services, or markets.
References

[1] Choose your business name
[2] 9 Mistakes to Avoid when Choosing a Business Name
[3] How to Pick the Best Name for Your Company
[4] How to Find the Perfect Business Name
[5] 5 Tips for Choosing a Great Small Business Name