Navigating Local Regulations: A City-By-City Guide to Business Permits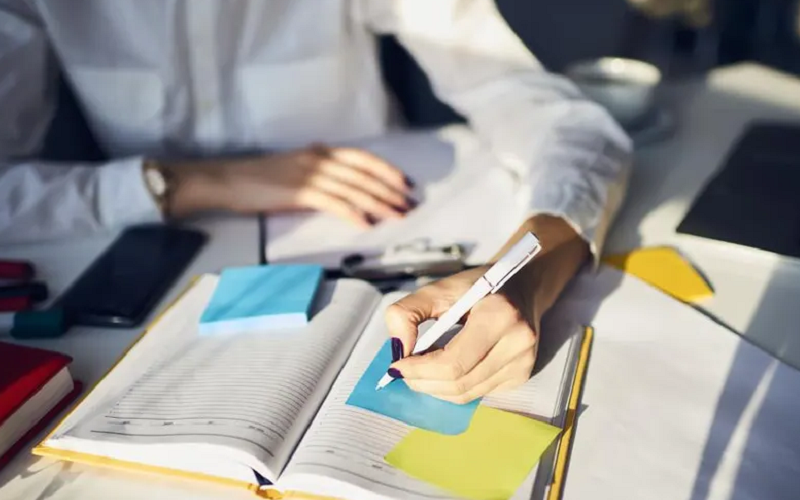 Starting a business is an exciting adventure filled with dreams and prospects of success. But along with the passion and drive you bring to your venture, there's an equally important factor to consider – compliance with local regulations, particularly obtaining the necessary business permits. Understanding the rules can be quite a challenge, given that regulations and permit requirements vary significantly from city to city. Here we aim to guide you through the complex maze of local business regulations, specifically focusing on obtaining business permits.
Understanding Business Permits and Local Regulations
Under the umbrella of local regulations, business permits hold a special place. These documents granted by local authorities allow you to conduct certain types of business activities within the specified city or town.
Definition and Importance of Business Permits
A business permit, sometimes known as a business license, is a legal document that legitimizes your business operations in a specific location. Whether you are running a restaurant, a retail shop, a home-based business, or an online store, you may need one or multiple permits depending on your operations and the local government's rules.
The importance of business permits can't be overstated. They are proof that your business complies with local laws and regulations, including those related to safety, health, and environmental standards. Moreover, having the necessary permits can lend credibility to your business, reassuring customers and other businesses that you operate lawfully and ethically.
The Impact of Local Regulations on Businesses
Local regulations significantly shape the business environment of a city or town. These rules dictate the do's and don'ts of business operations and affect various aspects of a business, from where you can operate to how you conduct your operations.
These regulations are established to ensure a fair and safe business environment for everyone. They protect the interests of consumers, employees, and the community at large, maintaining public safety, health standards, and fair market competition.
For businesses, these regulations could mean additional costs or constraints—ranging from permit fees, required renovations for compliance, to restrictions on business hours. Yet, they are necessary for maintaining a healthy business environment.
The Risk of Non-Compliance to Local Regulations
The consequences of not complying with local regulations and not obtaining the necessary permits can be severe. Businesses might face hefty fines, litigation, or even forced closure for serious violations. Additionally, a damaged reputation from non-compliance can lead to loss of customer trust, which could be detrimental to business growth.
Non-compliance doesn't just affect businesses alone; it can also negatively impact communities by putting public health and safety at risk, damaging the environment, or creating unfair market conditions.
Compliance should not be viewed merely as an obligation, but as a commitment to operate responsibly, providing value not just to customers, but also to the community that your business serves [1].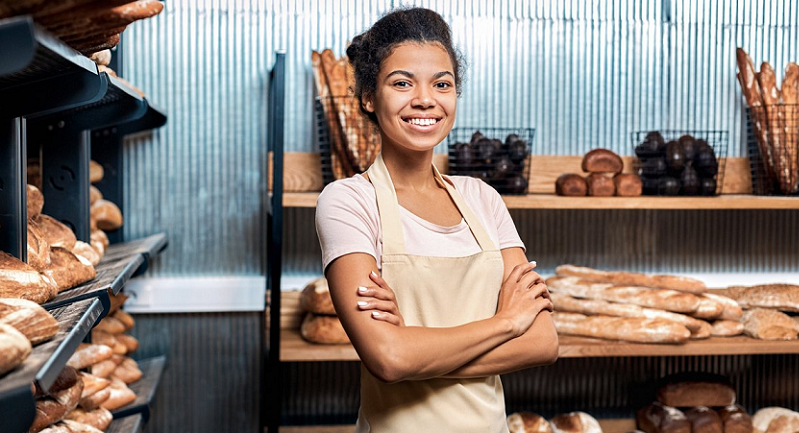 Why Regulations Vary from City to City
With the importance of compliance with local regulations clearly outlined, a question naturally arises: Why do these regulations vary so much from one city to another? To answer this, we need to understand the several interconnected factors that shape the local business landscape.
Differences in Local Laws and Ordinances
Every city operates under a unique set of local laws and ordinances, which are often influenced by various socio-economic and political factors. These laws aim to address specific issues or needs in the local community, ranging from public safety concerns to economic development initiatives.
For instance, a city with a rich historical heritage might have stringent zoning laws to preserve its architectural integrity. In contrast, a city aiming to boost its technology sector might have flexible regulations to attract startups. Understanding these nuances is key to successful business operation and compliance in any city [2].
Different Approaches to Business Regulation
The approach to business regulation also varies widely among cities. Some cities may adopt a more laissez-faire approach, promoting business growth by minimizing regulations. Others might favor a more controlled business environment, with strict regulations to ensure public welfare and maintain certain community standards.
The approach a city adopts often reflects its political climate, economic strategy, and the values of its community. As a business owner, understanding the regulatory environment can provide insight into a city's priorities and help you navigate the regulations more efficiently.
Local Economic Factors Influencing Regulations
The local economic conditions also play a significant role in shaping business regulations. Factors like the dominant industries, economic stability, level of economic development, and workforce characteristics can all influence the regulatory environment.
For example, a city with a thriving tourism industry might have strict regulations around business aesthetics and customer service standards to maintain its appeal to tourists. On the other hand, a city with a strong manufacturing sector might emphasize environmental regulations to control pollution and ensure public health.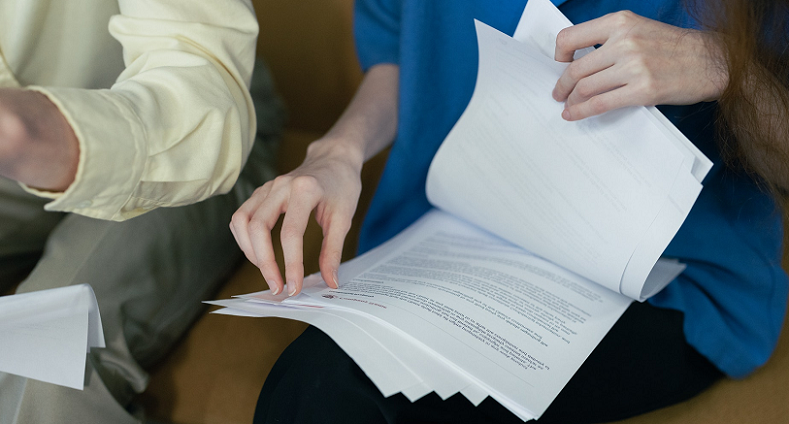 Understanding why regulations vary between cities sets the stage for the next vital aspect: identifying key factors that can guide your navigation through city-specific regulations. From the type of business you're running to the specific location where you'll be operating, several factors can influence the regulations you'll need to follow and the permits you'll need to obtain.
Business Type and Industry Requirements
The first crucial factor to consider is your business type and industry. Different types of businesses are subject to different regulations. For instance, a restaurant will have different permit requirements than a retail store or a manufacturing plant. This might include food service permits, fire department permits, or specific environmental permits.
Similarly, the industry you're operating in can significantly influence the regulations applicable to your business. High-risk industries, like construction or healthcare, are often subject to more stringent regulations compared to others. As such, it's essential to research and understand all industry-specific requirements applicable to your business [3].
Size and Scale of Operations
The size and scale of your business operations can also influence the permits you'll need. Larger businesses or those with multiple locations often face more regulatory scrutiny, requiring additional permits or compliance measures. Conversely, small businesses or home-based businesses might qualify for certain exemptions or simplified permit processes.
Remember, as your business grows or evolves, so too will your regulatory requirements. Always keep this in mind when planning expansions or significant changes to your operations.
Location and Zoning Regulations
Location plays a significant role in determining the regulatory landscape for your business. This includes not just the city you're operating in, but also the specific zone within the city.
Zoning laws dictate what types of business activities can take place in different areas of the city. For example, some areas might be zoned for retail, others for manufacturing, and some might even be mixed-use zones. Understanding and complying with zoning regulations is key to avoid legal issues and community conflicts [4].
Environmental and Public Health Concerns
Lastly, businesses must consider environmental and public health regulations. Depending on your business activities, you may need to comply with regulations designed to protect the environment, public health, and safety. These could range from waste disposal and emissions standards to hygiene requirements and safety protocols.
A Step-By-Step Guide to Obtaining Business Permits
Armed with knowledge about the key factors that can affect your business permit requirements, you're ready to tackle the process of obtaining your necessary permits.
Identifying the Necessary Permits
The first step towards compliance is identifying the permits that your business requires. This process is closely tied to the factors we discussed previously: your business type, industry, size, location, and any environmental or public health considerations.
A good starting point is your city's or county's government website, where you can typically find information on required business permits. For industry-specific permits, consider checking with your industry's professional associations or regulatory bodies.
If the information seems overwhelming, don't hesitate to consult a business lawyer or a professional specializing in business compliance. They can provide invaluable assistance in ensuring you've identified all the necessary permits [5].
Application Process for Permits
Once you've identified the permits you need, it's time to apply. Application processes can vary from city to city and permit to permit. However, some common steps include:
Filling out the necessary application forms: These forms usually require information about your business and its operations. Be thorough and accurate when filling out these forms to avoid any unnecessary delays or complications.
Paying the necessary fees: Most permits require an application fee. Ensure that you factor these costs into your initial business budget.
Undergoing inspections or reviews: Depending on the permit, you might need to undergo inspections or reviews before your permit is approved.
Remember to factor in the time required for this process. Some permits may take weeks or even months to get approved.
Compliance and Renewal of Permits
Obtaining your permits is not the end of your journey. Most permits require regular compliance reporting and need to be renewed periodically. Keep track of these requirements and deadlines to avoid lapsing into non-compliance.
Potential Challenges and How to Overcome Them
During this process, you might encounter challenges such as delays in permit approval, denials, or complications with inspections. Don't be disheartened. These challenges are not uncommon and can be overcome with patience, persistence, and professional advice when needed.
City-Specific Guides to Obtaining Business Permits
With a comprehensive understanding of the process and the factors involved in obtaining business permits, we can now focus on some city-specific guides. These guides will provide practical insights into the process of getting business permits in three major U.S. cities: New York City, San Francisco, and Miami. Remember that each city has unique regulations, so these guides should be considered starting points and not exhaustive resources.
New York City
Starting a business in the bustling city of New York requires a careful understanding of its local regulations and permit requirements.
Identifying Necessary Permits: The NYC Business website provides a comprehensive list of permits required for different businesses. From restaurant permits to construction permits, you'll find detailed information about what you need.
Application Process: Most permit applications in NYC can be done online through the NYC Business website. Depending on the permit, you might also need to submit additional documents or undergo inspections.
Compliance and Renewal: New York City has strict rules on compliance and regular reporting for businesses. Make sure to follow the compliance guidelines provided with each permit and mark your calendar with renewal dates.
San Francisco
San Francisco is known for its vibrant tech scene and innovative business environment. However, starting a business here also comes with its own set of regulations.
Identifying Necessary Permits: The San Francisco Business Portal provides information about required permits for businesses. In addition to general business licenses, you might also need specific permits depending on your industry.
Application Process: The application for business permits in San Francisco can typically be done online. However, some permits may require in-person visits or inspections.
Compliance and Renewal: Keep track of your permit expiration dates and compliance requirements. San Francisco provides resources to help businesses stay compliant through their Business Portal.
Miami
Miami's rich cultural scene and growing business sector make it an attractive place for entrepreneurs. But, like any city, it has its own unique regulations.
Identifying Necessary Permits: Miami-Dade County provides a list of necessary permits for businesses on their official website. This includes general business licenses as well as industry-specific permits.
Application Process: Most permit applications can be submitted online through the Miami-Dade County website. Some permits might also require additional steps, like inspections or hearings.
Compliance and Renewal: As with any city, it's important to follow all compliance guidelines and renew your permits as needed. Miami-Dade County's official website provides resources to help businesses stay compliant.
References

[1] Starting a business: A license and permit checklist
[2] Local Business Licenses
[3] A State-by-State Guide to Business Licenses
[4] Business Licenses and Permits — Legal Requirements
[5] Small Business and Self-Employed Tax Center